EXCLUSIVE PREVIEW: Mega Princess #4 from KaBOOM!
Exciting news, YAYOMGers! Issue #4 of Mega Princess hits comic shops next week – but our buds at BOOM! Studios have shared an exclusive first look with us.
Here's what you can expect from Mega Princess #4 and a sneak peek at where Max and Justine's adventure is taking them next.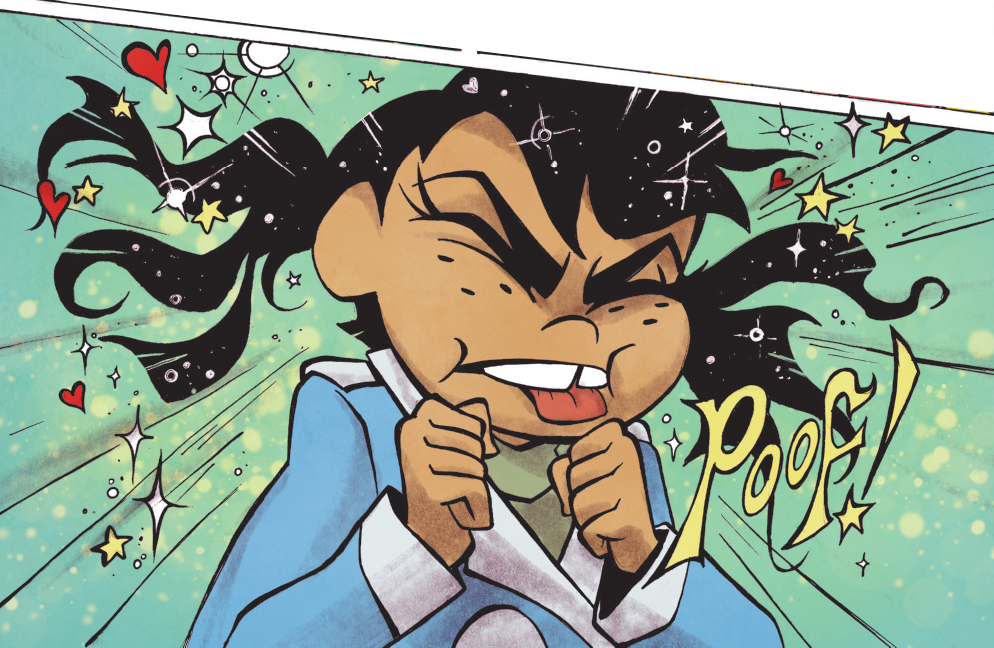 If you haven't been keeping up with Mega Princess here's what you need to know: Max is a 10 year old princess who is much more interested in becoming a detective than doing anything remotely princess-y. On her 10th birthday, a quirky Fairy Godmother shows up and bestows Max with the power of all princesses everywhere – like being able to talk to animals and stuff! Pretty cool, but Max would rather rock her trench coat and solve some mysteries.
When her baby brother Bobs goes missing, Max teams up with Justine (her sarcastic pet pony) to find her brother and prove to everyone once and for all that she's more than just an ordinary princess.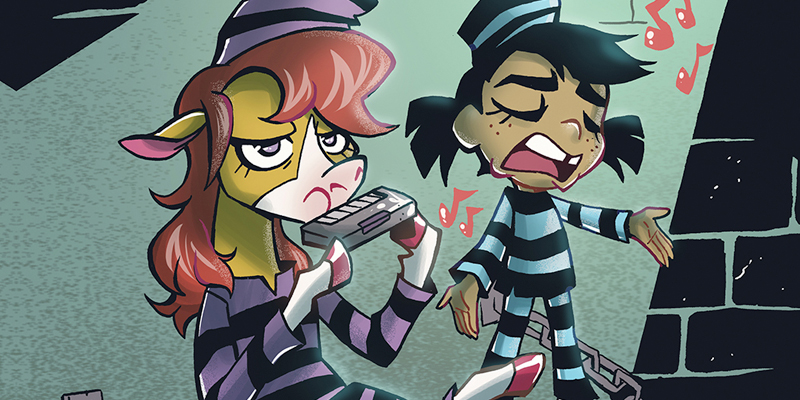 Issue #3 followed Max and Justine under water to the Kingdom of Atlantis as they continue their search for Bobs. While interrogating sea life things get a little crazy and they end up rudely arrested by a bunch of Mermen. Mega Princess #4 picks up where we left our heroes, trying their best to get out of jail to keep looking for Bobs.
Here's a look at the hilarious cover and some preview pages to give you a taste of what you'll see when you snag an issue for yourself.
EXCLUSIVE PREVIEW: Mega Princess #4: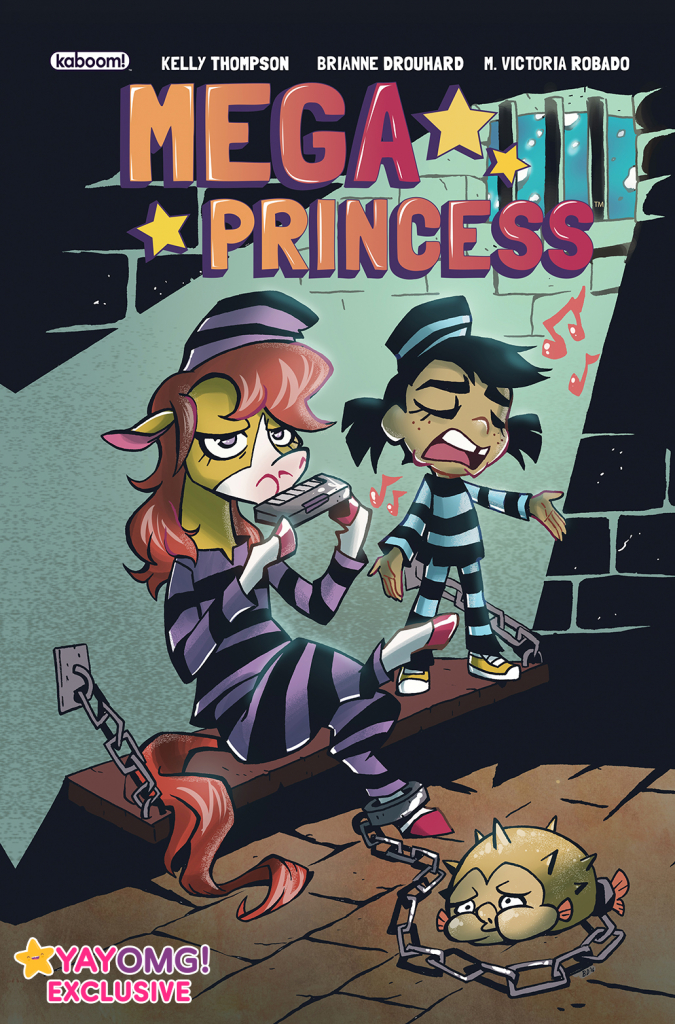 Mega Princess #4 (of 5)
Publisher:
KaBOOM!, an imprint of BOOM! Studios
Writer:
Kelly Thompson
Artist: Brianne Drouhard
Cover Artist: Brianne Drouhard
Format: 32 pages, full color
Price: $3.99
On Sale: 2/22/17
Synopsis: Max and Justine are prisoners of the Kingdom of Atlantis under suspicion of kidnapping their prince!

PREVIEW PAGES: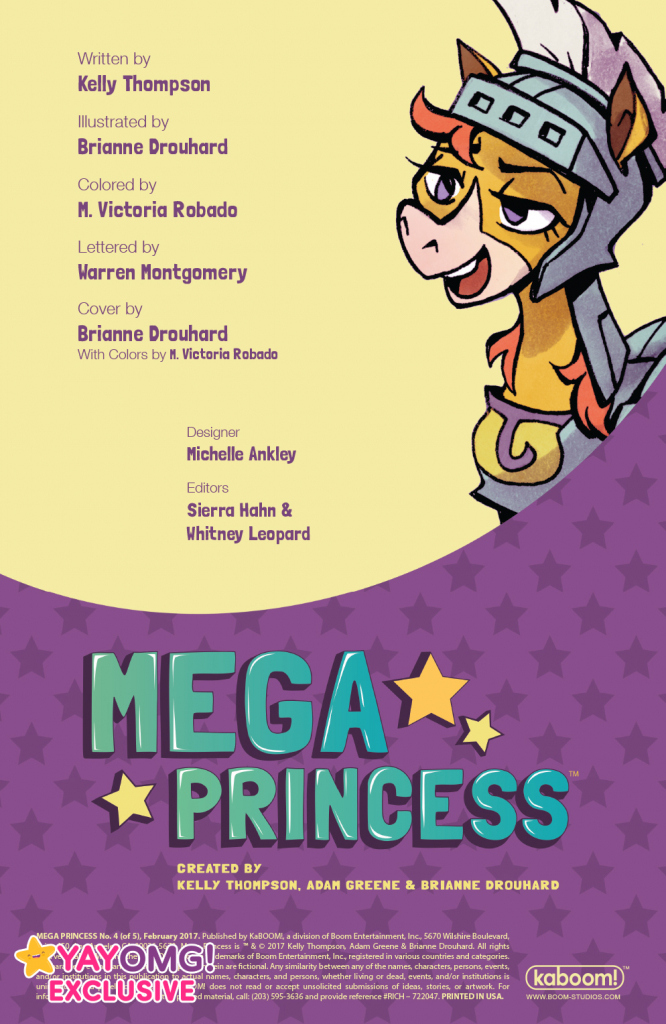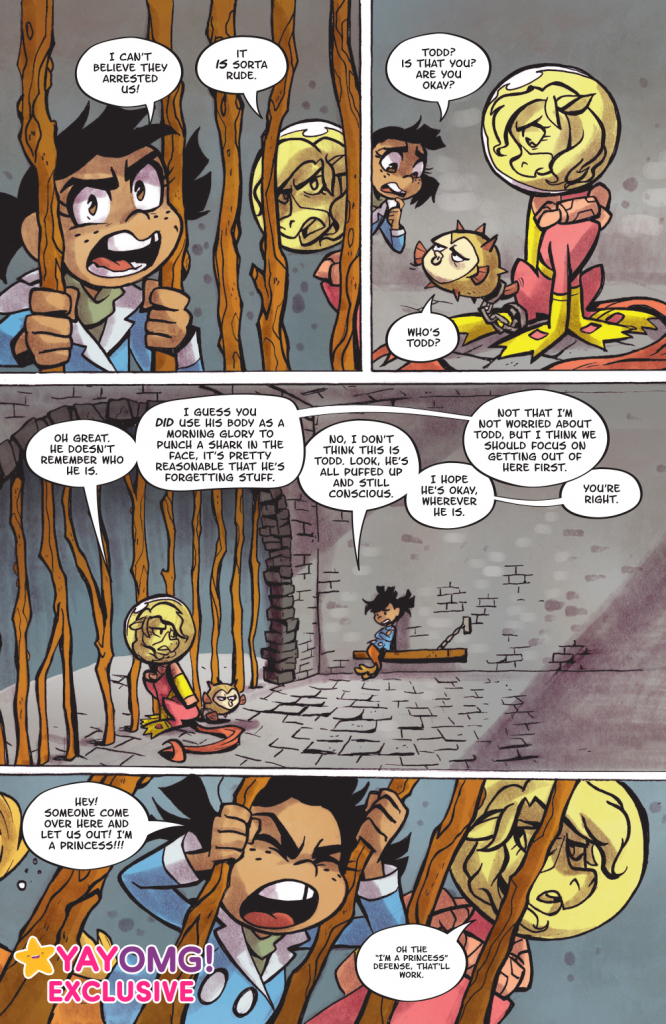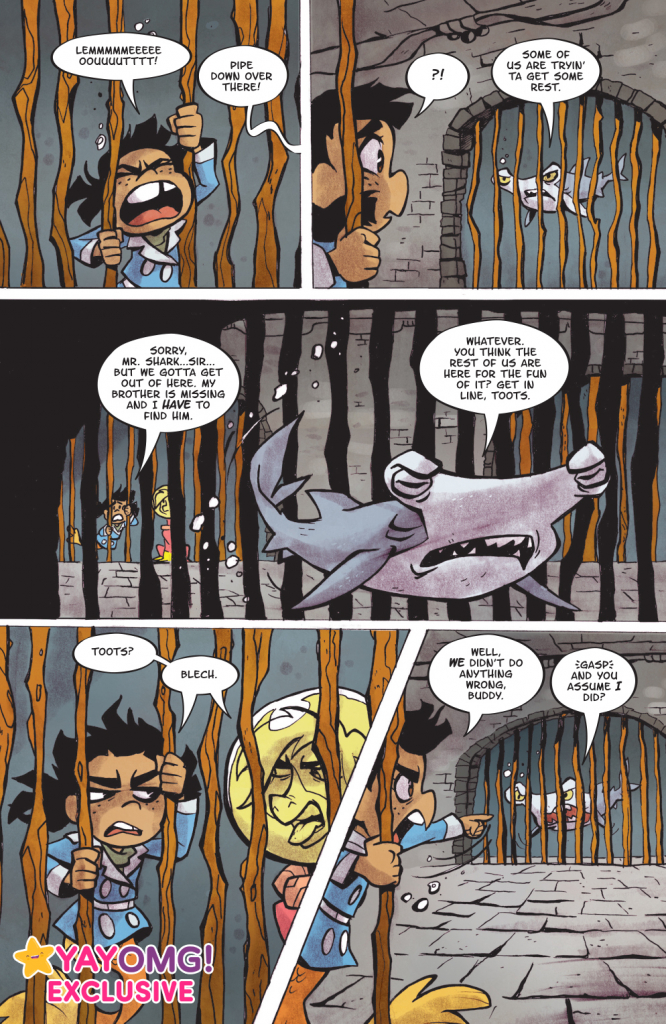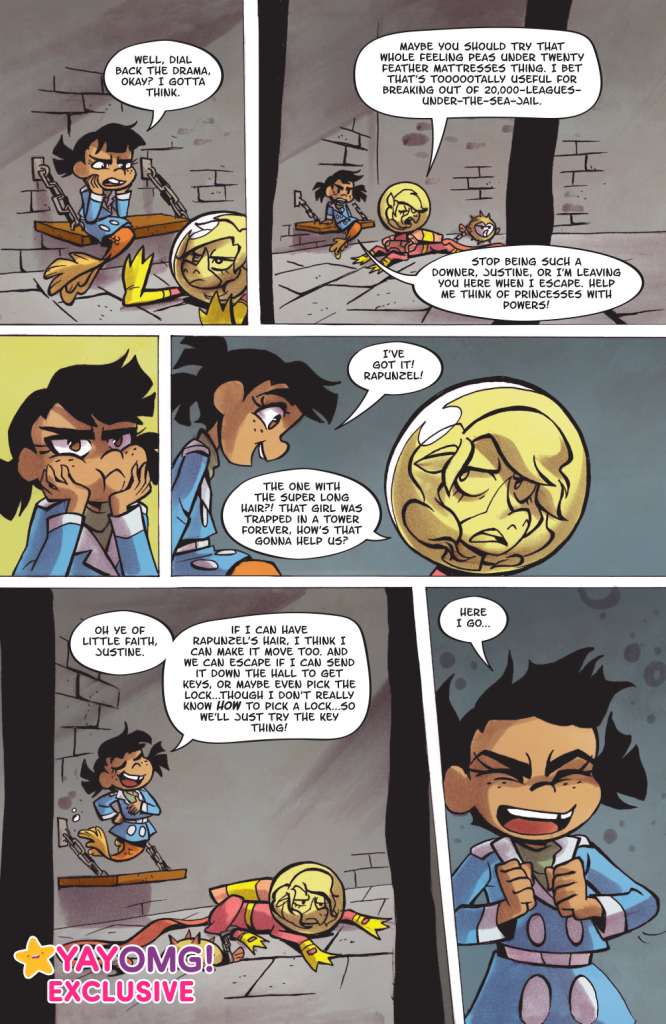 Can't wait to pick up your copy on February 22nd? Neither can we! In the meantime, why not find out how YOU can Channel Your Inner Mega Princess!