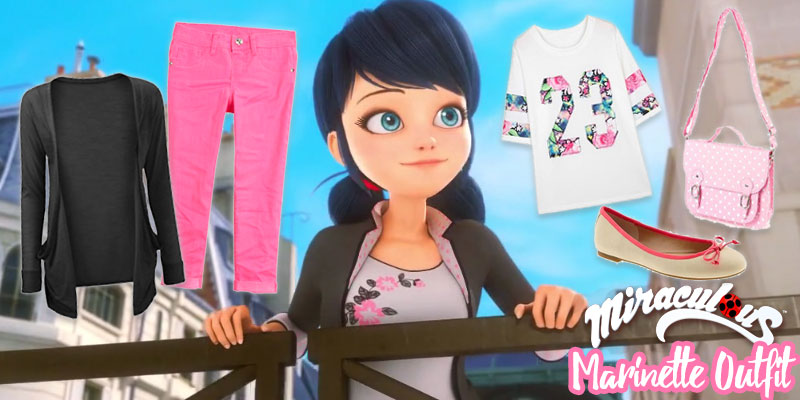 Miraculous Style Series: Marinette Outfit
Miraculous: Tales of Ladybug and Cat Noir is pretty much the greatest show ever. It's got teenage awkwardness, kick-butt super heroes, adorable crushes, and of course, really awesome fashion! We thought it'd be fun to give Marinette/Ladybug and Adrien/Cat Noir our Style Series treatment! First up is our Marinette Outfit!
Marinette's bright pink capris are definitely the stand out piece in her outfit. You can try pink capris or jeans if you're going for a spot on look (see what we did there?), or if you're interested in playing up the fashion designer in her, try leggings or a skirt for added dramatic effect.
Her top is a white tee with pink flowers, which we've interpreted a few ways in the gallery. We picked a shirt with fringe that's really similar to what she wears on the show, and a few other choices to mix things up a bit. Either way, paired with a dark grey blazer or cardigan, you'll definitely look just like Marinette.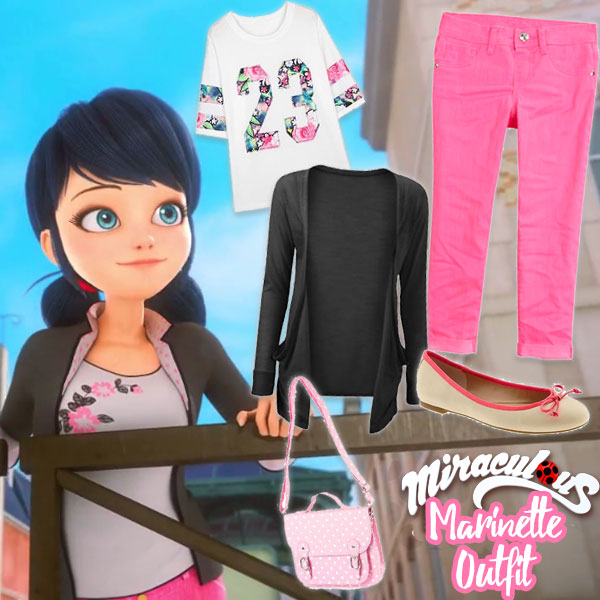 To accessorize, tie your hair up with red ribbons, pick the cutest pink bag you can find, and toss on a pair of cream colored flats. For a future fashion designer, Marinette's style is pretty simple, so feel free to upgrade any pieces for something a little more bold if that suits you more.
The modest pinks and flowers really suit her kinda shy, awkward personality as Marinette, which must be why her Ladybug outfit is bold and over the top with lots of red and black! Stay tuned for the rest of our Miraculous Style Series where we'll show you how to rock an outfit inspired by Ladybug, Adrien, and Cat Noir!
Why not try our Miraculous Quiz in the meantime to find out if you're a Ladybug or a Cat Noir!