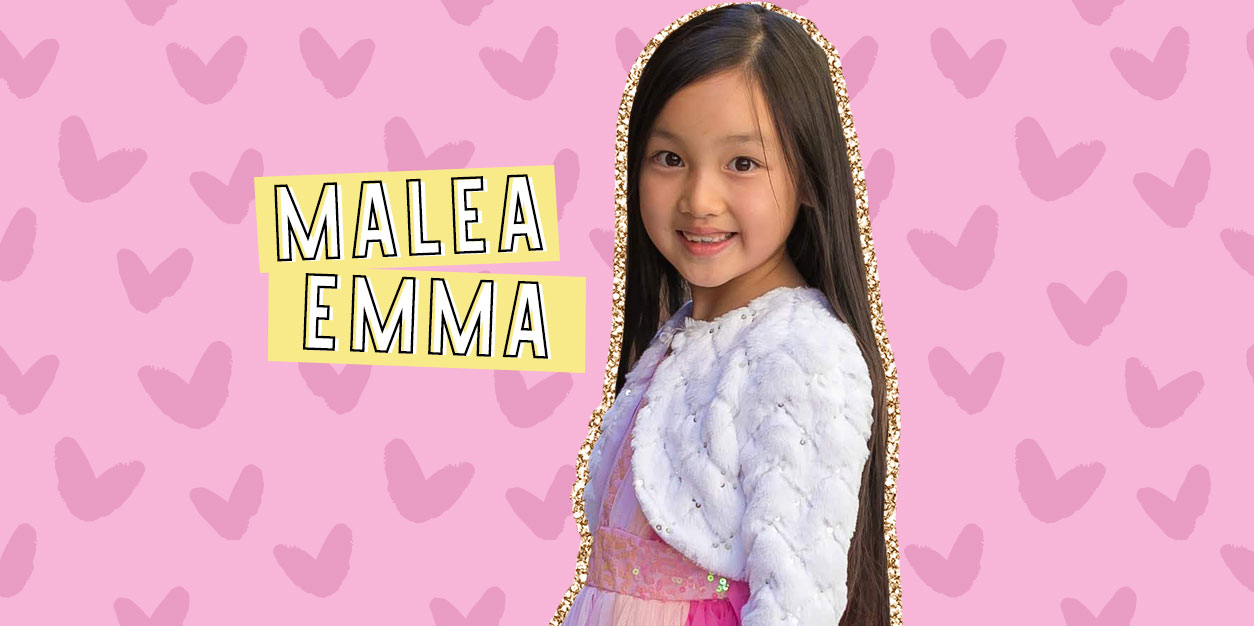 Meet 8 Year Old Singing Sensation, Malea Emma
Malea Emma is seriously unstoppable!
After her rendition of the National Anthem went viral back in 2018, Malea was invited to audition for the American Idol judges. She wowed them with her performance, earning a golden ticket and an invite to return to the show in 2027 when she's old enough to compete.
Since then, her talents have been in demand! At just 8 years old, she's already performed the National Anthem at over 30 live events and counting. Malea dreams of performing at the Super Bowl, and once you hear her sing, you'll agree that she has what it takes to wow the crowd! She uploads covers of her favorite songs to her YouTube channel often, including her latest – a cover of Wondering from HSMTMTS.
In addition to singing, Malea is also an actress who has guest-starred on Disney Channel shows like Coop & Cami Ask the World and Raven's Home and recently landed a lead role in an upcoming film.
Get to know Malea Emma as she dishes on her passion for performing, her musical influences, and more!
Get to Know Malea Emma: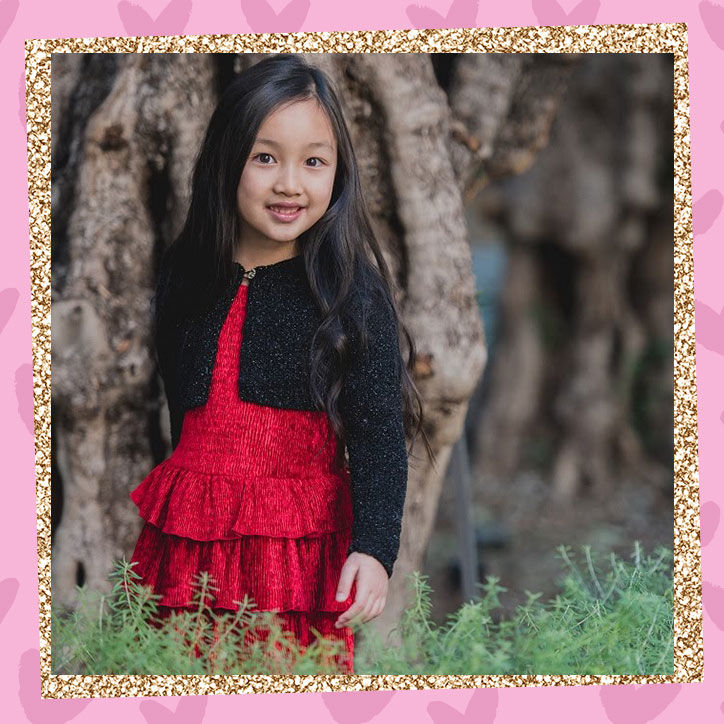 How did you first discover your passion for performing?

MALEA: I have been singing since I was 1 year old. My parents showed me a video where I stood on the bed and used a comb as my microphone, and I sang at the top of my lungs. At home, I was always pretending to perform on the bed or on the couch. Because of that, my parents found me a vocal teacher when I was 3 years old. In addition to that, I signed with an agent and booked my first commercial when I was 4.
You've performed the National Anthem at over 30 events! Tell us about that moment before you step on stage to sing.

MALEA: Even though I have performed so many times, I always feel very nervous before every performance. The National Anthem is a very special song for America, so I always tell myself not to mess up. However, the nervousness usually goes away once I start singing. It always feels amazing to sing in a big field in front of thousands of people. The best part is to hear them cheering!
You recently released a powerful new single called My Hero. What can you share about the meaning behind the song?

MALEA: With this song, I am trying to tell people to not give up when they are in difficult times. There is always someone who can help us to go through any problems we have. We have to find them and fight together with them. Just like right now during this pandemic – it is a difficult time, but fortunately, we have medical workers and first responders who are fighting on the front lines. They are our heroes. We should appreciate them and we have to fight together with them.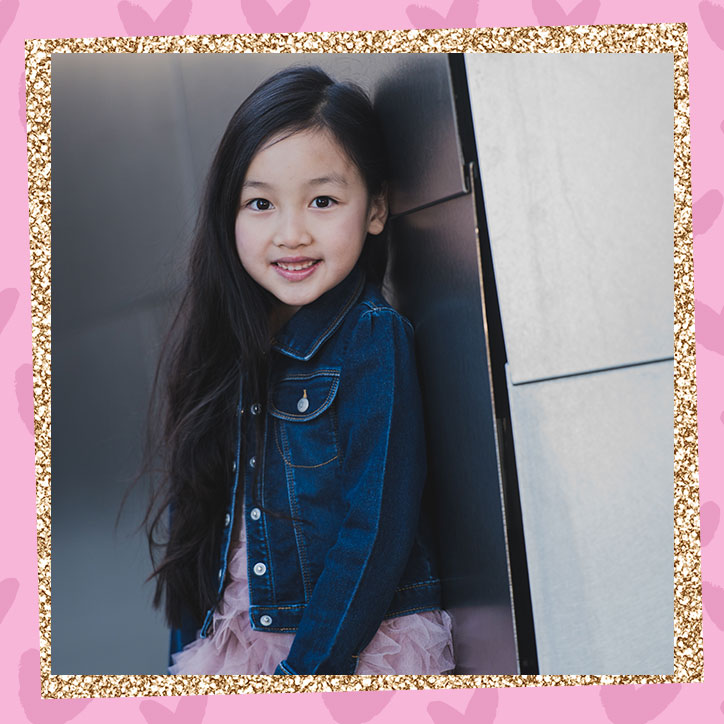 Who are some of your musical inspirations?

MALEA: My biggest inspiration is Christina Aguilera. I love her voice and her technique. I've listened to her music a lot since I was very young.

I also love listening to Whitney Houston, Mariah Carey, Jennifer Holliday, Jennifer Hudson, Ariana Grande, Aretha Franklin, Etta James, etc. I love listening to all different kinds of music and learning from all of them.
In addition to your many musical talents, you're also an actress! What was it like guest-starring on Coop & Cami Ask the World?

MALEA: It was very fun! I grew up watching Disney Channel all the time. Coop & Cami Ask the World was one of my favorite shows, so when I booked a recurring guest star role on this show, it was like a dream come true!

The cast and crew were very nice. It was very fun working on the set. And because most of the cast were kids, we could play together during the break.

I will also guest star on Raven's Home, another Disney show that I love so much, and I will be a lead in a feature film, After Yang, opposite Colin Farrell, Jodie Turner-Smith, Justin Min, and Haley Lu Richardson. I can't wait for the movie to be released!
You've already accomplished so much, but what's a skill you'd still like to learn?

MALEA: I am only 8, so there are a lot of things that I am still learning. Singing is a never-ending learning process. I am learning new techniques all the time. I am also learning musical instruments like piano, violin. and ukulele.

I also like learning foreign languages. I speak Indonesian at home and Mandarin at school (I go to Mandarin immersion school). I just started learning Spanish as well online.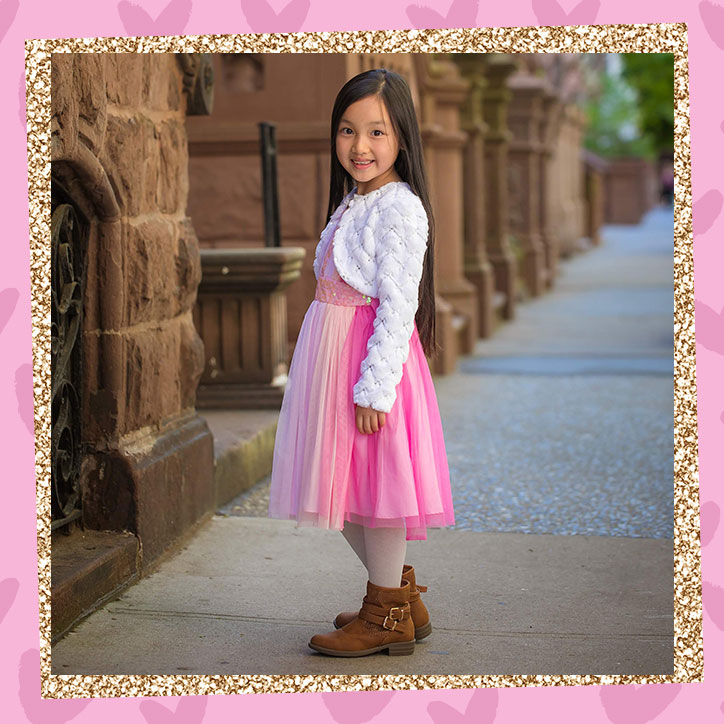 What is something your fans would be surprised to learn about you?

MALEA: Many people think that I am very girly. I do like Disney princesses and dressing up in pretty dresses, and I love my long hair and love make-up, but I also love sports. I love playing soccer, kickball, and basketball. During this quarantine, I also started skateboarding.
What is your biggest dream for the future?

MALEA: My biggest dream is to sing at the Super Bowl! Hopefully, it will come true one day.
Do you have any advice you'd like to share with your followers?

MALEA: Practice more and never give up! You can always reach your dreams if you fight hard and make an effort.
Want to get to know even more amazing girls? We caught up with Khloe Thompson, a 13-year-old activist, philanthropist, and founder of Khloe Kares!