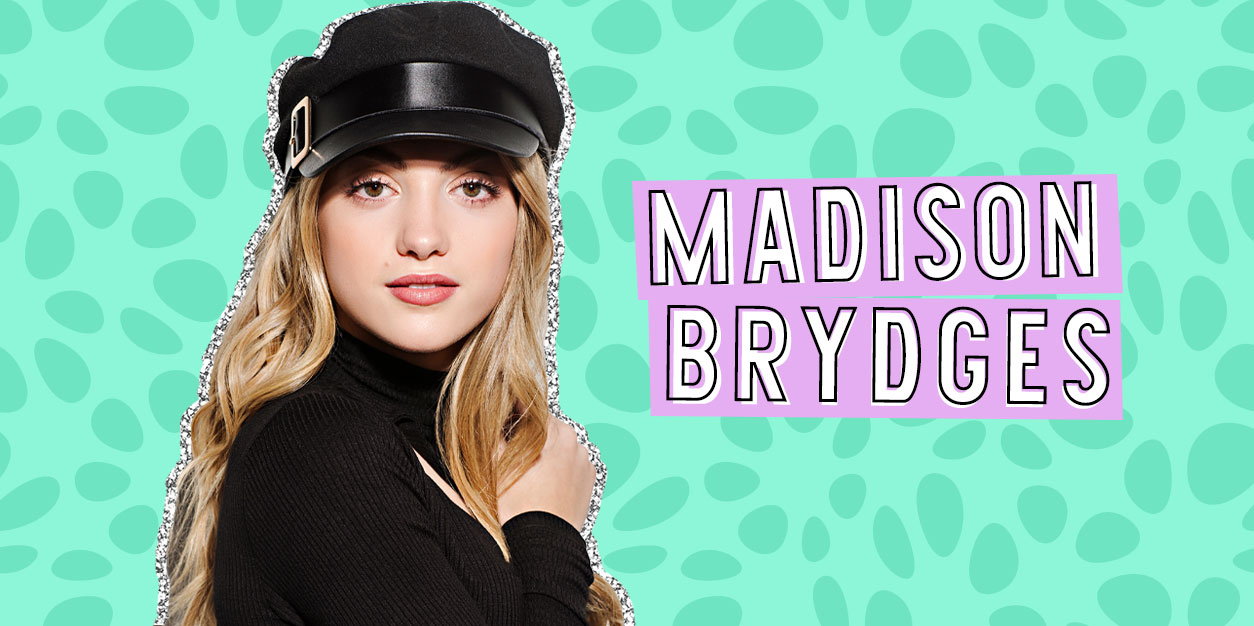 Madison Brydges Opens Up About her Passion for Acting and Spreading Positivity
Madison Brydges is an actress and dancer whose hard work and passion is super inspiring!
Maddie has been dancing pretty much since she could walk, and the more she danced, the more she realized how much she loved the rush of performing. Being on stage and taking on different roles has always come naturally for Madison, which is how she knew she was destined to become an actress. Starring in everything from the Hallmark Christmas Movie Love You Like Christmas to the Cirque du Soleil inspired series, Big Top Academy, Madison is proof that dreams really do come true!
Get to know Madison Brydges as she dishes on her passion for acting, her idea of a perfect day, and how she tries to spread positivity in everything she does!
Get to Know Madison Brydges: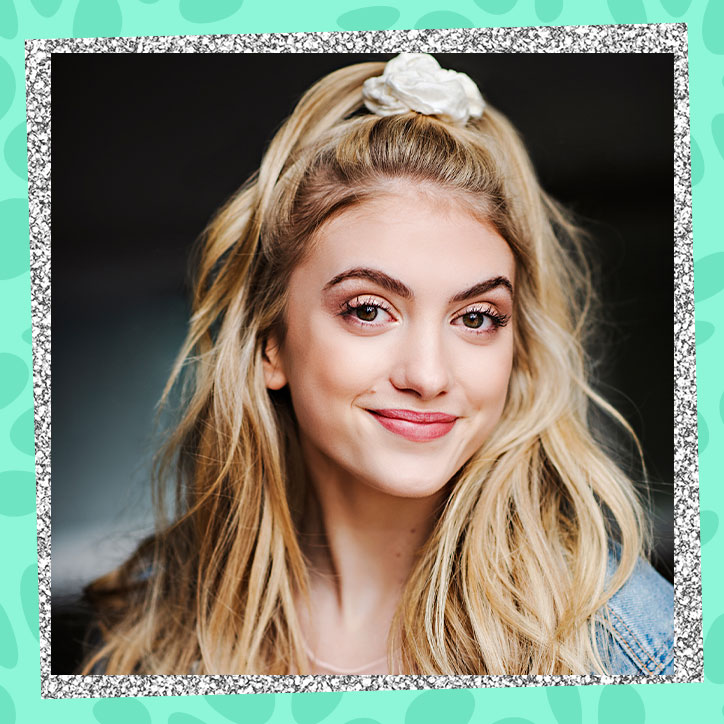 Describe yourself in 3 words.

MADISON BRYDGES: Creative, passionate, and dedicated.
How did you first discover your passion for acting?

MADISON: I started off dancing at a VERY young age. My parents enrolled me in dance classes when I was 18 months old, LOL! When I was 3, I started gymnastics, and although I loved both, dancing was what I loved to do. I LOVED, LOVED performing and being on stage, which lead me wanting to do so much more.

I remember seeing Annie on Broadway and the concept of being on stage and performing for people was something I knew I wanted to do for the rest of my life. I ended up meeting with an agent when I was 6 and landed my first job. Since then, I have been so fortunate and blessed to continue to work in television, theatre, and also feature films.

My next series where I have a guest appearance is set to air early this year on Netflix. It's called Grand Army, and I am very excited for that. You know, being able to take a script, take a character, and make it into your own unique role is something amazing and extraordinary to me. It is my passion. I have always had a creative side, and this to me comes very easily. I love what I do!
Tell us a little bit about Big Top Academy. What did you love most about working on the show?

MADISON: Big Top Academy was such a fun show to work on! The show is basically about a group of kids from all different backgrounds that are accepted into one of the most elite circus schools in the world. They are all there to become professional circus artists. We all have a story to tell, each character has an amazing storyline. It really was such a great experience!

I have to say one of my favorite things that came from filming BTA is definitely the friendships that I made. Each and every one of the cast means so much to me and they will always be a part of my family for the rest of my life. We still do keep in touch and we are always here for each other. Really really amazing friends!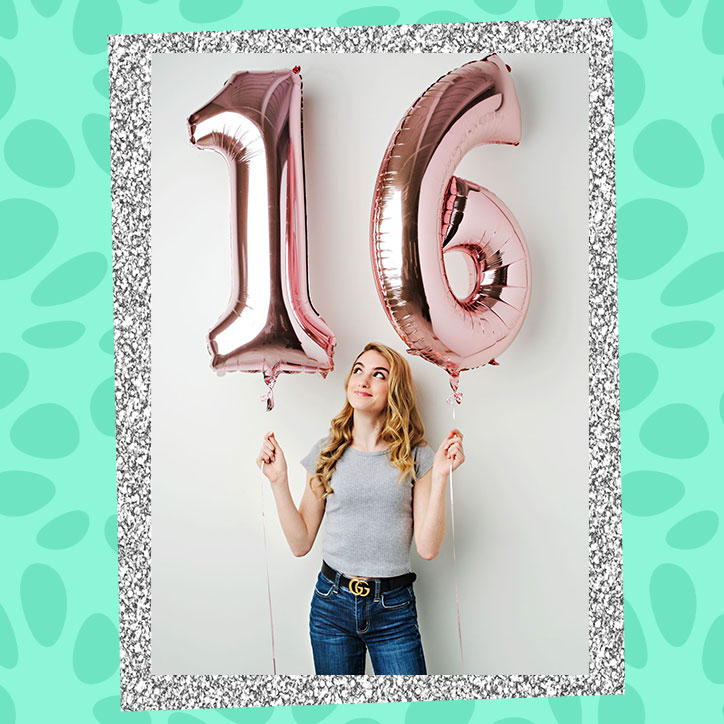 You recently turned 16! What are you looking forward to most this year?

MADISON: Wow. Turning 16 was amazing and I am so excited that I can now drive! That is definitely the highlight of turning 16!
What's your idea of a perfect day?

MADISON: A perfect day for me? Lots of relaxation, spending time with friends, always some dance and acting, and riding my horse. I love to keep active!
What is something your fans would be surprised to learn about you?

MADISON: Something that might be interesting to people about me? I am actually a very quiet and private person. I tend to be on the shy side. I also hate spinach and love pasta!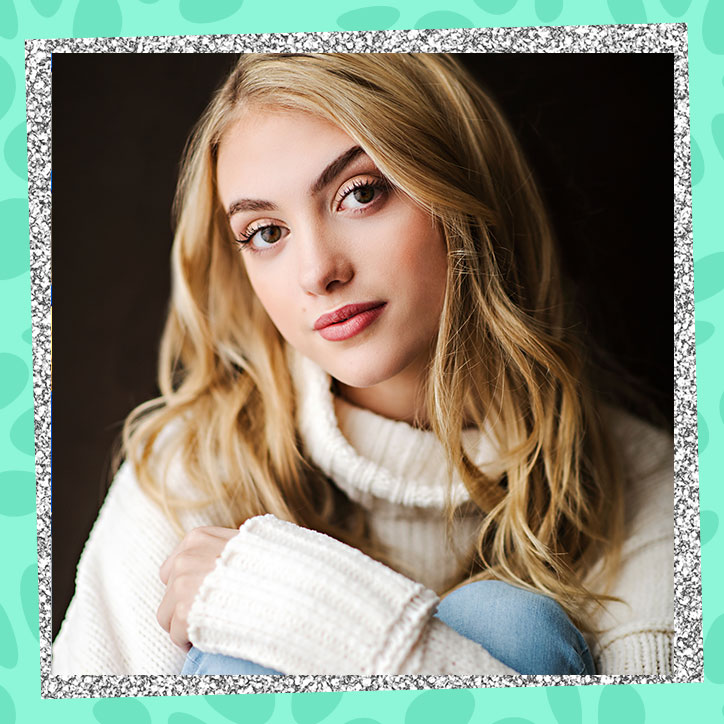 How do you make a positive impact?

MADISON: I feel like I make a positive impact on others through my acting and dancing. I like to make people think and to make them feel emotion, whether I am on stage or behind a camera. If something I have done in a performance impacts them in a certain way that makes them feel good and feel positive? Then I know I have done my job well.

Being true to myself and being there for others is something I am very passionate about. Kindness goes a long way. I am all about positivity and try not to let anything negative affect me. I like to bring out the best in people. I went through bullying in my childhood. Even though that was a really tough time I was able to rise above it and be the strong individual I am today. Being able to look back and see how far I have come is always a great feeling of achievement.

For me, it doesn't end when I leave the dance floor or being on set. It carries with me throughout my daily life and has given me the tools and confidence that I need to achieve my goals and help others be confident and strong to live their best life and not worry about what others think. I work very hard, and take great pride in everything I do. Everyone can be successful and to me, success is being a good person. My best advice is to be true to yourself, always do you best and aim to be the best version of yourself.
What is your biggest dream for the future?

MADISON: My biggest dream would be that all of my hard work pays off! To become a successful actress and be happy, healthy, and enjoy life to its fullest!
Do you have any words of wisdom you'd like to share with your fans?

MADISON: Definitely never, ever second guess yourself. It doesn't matter what other people think or say. Stay on your own path because you are what matters – whatever your dream! Maybe you want to be a dancer, a singer, a writer…whatever it is, don't do it halfway, do it all the way! Be proud of who you are.
Want to get to know even more inspiring girls? We recently caught up with Lily Brooks O'Briant from the new Netflix Family series, The Big Show Show!