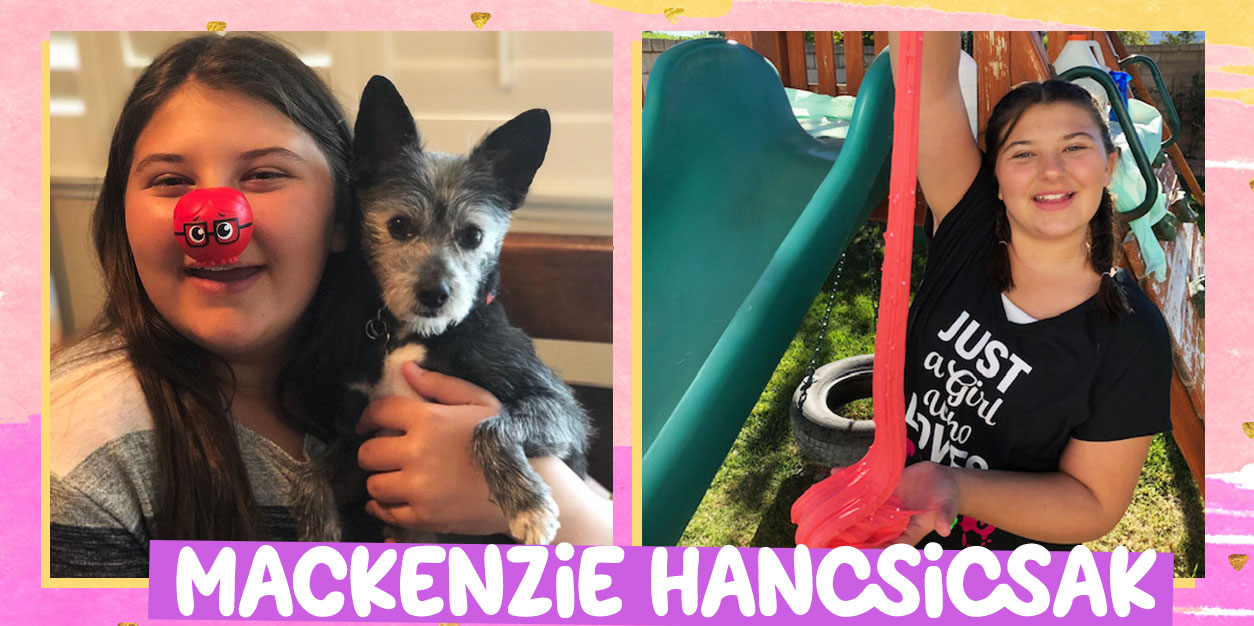 Mackenzie Hancsicsak on This is Us, Her Girl Scout Goals, and Being Kind
You likely recognize Mackenzie Hancsicsak from the NBC series, This is Us. Alongside castmates Parker Bates and Lonnie Chavis, these three kids make up the Big Three, the younger versions of Kate, Kevin, and Randall whose past stories play just as important of a role on the show as their present.
This is Us isn't the only way Mackenzie shines, though! She loves musical theater and has performed in productions of Annie and Dear Edwina. Mackenzie also enjoys making slime, rescuing animals, and is an advocate for spreading kindness both online and off. She is also a Girl Scout who helped her troop sell over a thousand boxes of cookies this year!
Get to know Mackenzie as she chats about her This is Us fam, crushing her Girl Scout goals, and the women who inspire her most!
Get to Know Mackenzie Hancsicsak: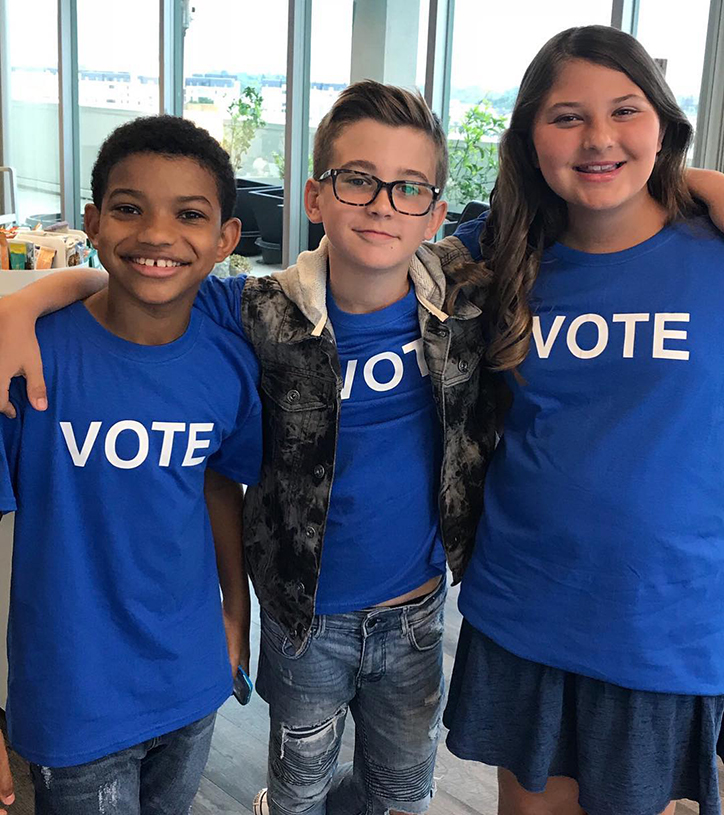 You star as Young Kate on the hit NBC series, This is Us! What do you love most about working on this amazing series?

MACKENZIE HANCSICSAK: The people. I have an older brother but he lives in Canada, so I love being on set with my other "brothers" Lonnie Chavis (who plays young Randall) and Parker Bates (who plays young Kevin). I love all of the cast and crew. It really is like having a big extended family. I miss them a lot when we're on hiatus.
It seems like you and the other Big Three actors are super close. What do you and your on-screen brothers like to do when you're not on set?

MACKENZIE: I just saw Parker recently at Great Wolf Lodge. He's been cooking and came up with cool new summer menu items, and they had a big launch lunch for him.

In April I was in San Diego to see Faithe Herman (who plays Annie on the show) in Shazam and Lonnie Chavis and Lyric Ross (Deja) were there, too. The day after the movie, we went to the San Diego Wild Animal Park. It was super fun. I got to feed a kangaroo!
We saw that you're just about to finish 6th grade. What are you looking forward to most as you head into middle school? Is there anything you're nervous about?

MACKENZIE: There's so much going on these last few weeks of 6th grade, I haven't even thought about that yet! I'm in a class play called Hatshepsut right now and I play the lead, so I've been working a lot on that. And then we're working on our commencement ceremony where we'll be singing a song, and we were given an assignment where we have to do that egg drop challenge where you build something that you think will protect an egg when it's dropped from the roof! I think my principal is going to climb on the roof and drop all the eggs! Anyone have any good ideas as to how I can do it? JK!

I am looking forward to the middle school electives. I could be in drama or choir, and I also signed up for the cooking elective. It's usually only for 8th graders, but they said the 7th graders could enter a lottery to be in it, so maybe I'll get picked!
You sold over 1,300 boxes of Girl Scout Cookies this year for your Girl Scout Troop! What was that experience like for you? Do you think you'll ever break your record?

MACKENZIE: Last year you had to sell 1,000 boxes of cookies to earn the award of going to Disneyland, this year they raised it to 1,200 boxes. If you sold 1,500 you got to go to a Girl Scout camp, so that was my goal, but we fell short by a few hundred boxes. If I do it again next year, which I hope to, my goal would be to sell 1,500 boxes because I would love to see what the camp is like.

I really like doing the "boothing" with my troop because it's fun to hang out with the girls and it's also fun meeting people who come up and buy the cookies from us. They're very nice and very supportive. Some just make a donation to "gift of caring," and then we donate boxes locally or send them to the troops. The past two years we've gone to a St. Baldrick's event where people shave their heads in support of kids with cancer, and I donate boxes of cookies to those who either donate their time to do the shaving or to those who actually shave their heads. My dad has shaved his head the past 2 years!
What are three things you can't live without?

MACKENZIE: My family, my friends, and my pets.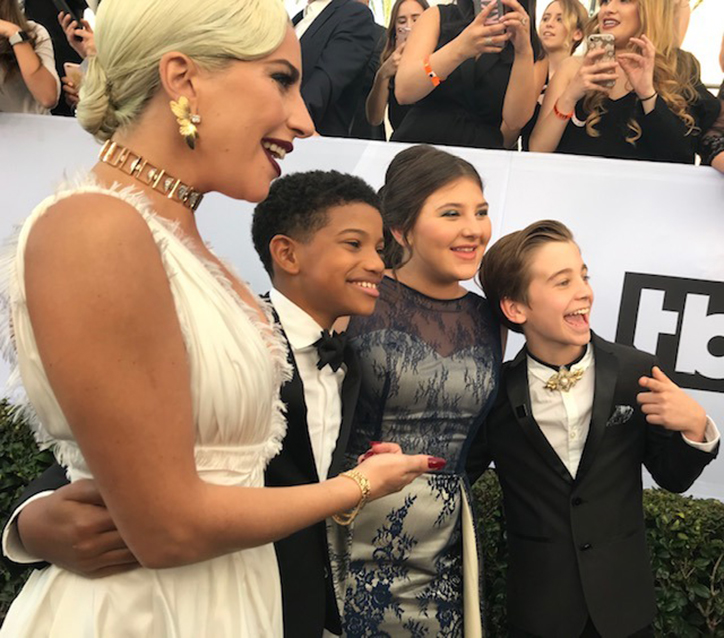 Who are some of your female heroes?

MACKENZIE: Lady Gaga. She's very outgoing and has a big personality and is very famous but she's also very nice. We met her at the SAG Awards and she actually came up to the three of us on the carpet and was excited to meet us! That was crazy!

And my mom, too because she does so much for me and is always there for me. P.S.: My mom thinks it's funny that I named Lady Gaga before I named her!
You have quite a lot of pets! Tell us about all of your animal babies!

MACKENZIE: I have 2 rescue dogs. We adopted Bear about 4 years ago from Shelter Hope and my dog Finnegan (Finn) we adopted from another shelter about 2 years ago.

I was bit by a dog named Bear when I was little and when I saw my Bear at the shelter I kind of wanted to change his name because of the bad memories with the other Bear, but my dad had a dog named Bear growing up, so I thought it was cool that we would both have a dog named Bear.

I also have a leopard gecko named Luna because one of my BFF's Mikayla had a leopard gecko and we got a teddy bear hamster named QT at the end of last season of This Is Us.

During our last episode we had a hamster on set (Hammy the Hamster)and Parker really wanted a hamster at the end of filming. He did an awesome power point presentation for his dad to convince him to get one and he got one. I just had to ask my mom. He had to work a lot harder for it.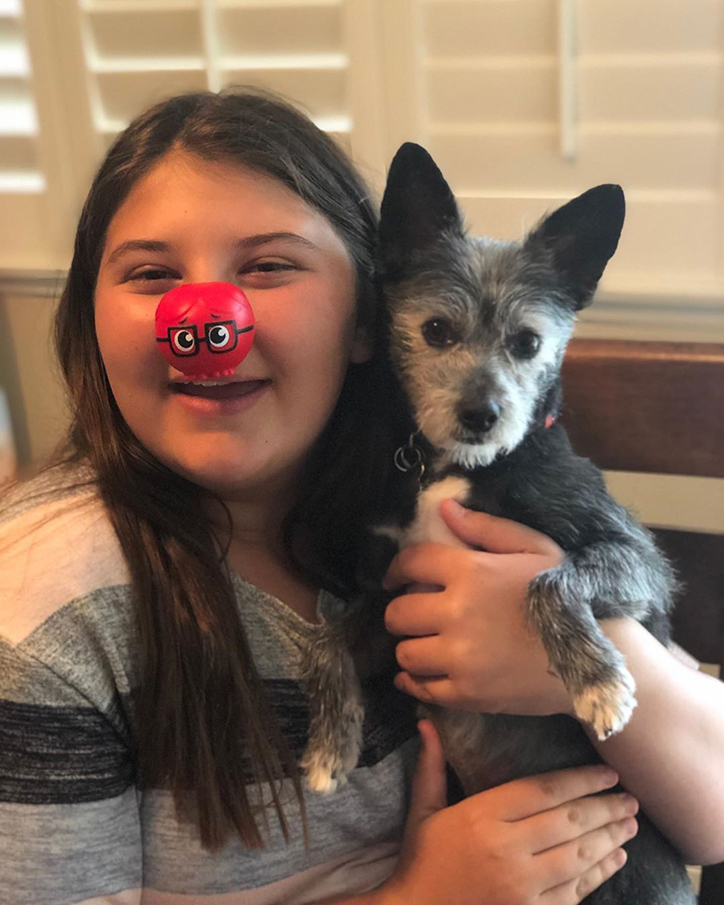 How do you spread kindness and positivity?

MACKENZIE: I'm a part of a group called G.U.T. (Girl Uplifters Team) and we try to support and promote kindness to other girls and basically everyone. My mom manages my social media, but when I think of something to post, it's always good to ask yourself, is this going to be positive or make someone happpy? Sometimes there's a lot of drama on social media, and I don't need to add to it. Be kind. Always.
What is a goal you have for the future?

MACKENZIE: For our 6th grade commencement we had to write (in 25 words or less) what we want to do in the future. Most people wrote about going to college, which I want to do, but I wrote that I wanted to be a famous actress and get a star on the Hollywood Walk of Fame.

My TV mom, Mandy Moore got a star this year, and now I have that goal to get one someday, too. After John Legend won the EGOT (Emmy, Grammy, Oscar, and Tony) award, that's kind of a goal for me now, too. I've been taking singing lessons, just not sure if I'll be good enough to win a Grammy someday. But I'm only 11, so you never know!
What advice would you like to share with your fans and followers?

MACKENZIE: I already mentioned being kind, but I think it's very important. My favorite episode out of the 3 seasons is The Pool where the mean girls wrote a mean note to me at the pool. My mom always tells me, if someone has a happy heart, then they aren't going to be mean to others. I guess my advice would be to try and be nice, always. You never know what someone else is going through. If you're kind, then to me, you are beautiful!
Now that you're in the know about all things Mackenzie, be sure to check out our interview with her This is Us co-star, Faithe Herman!