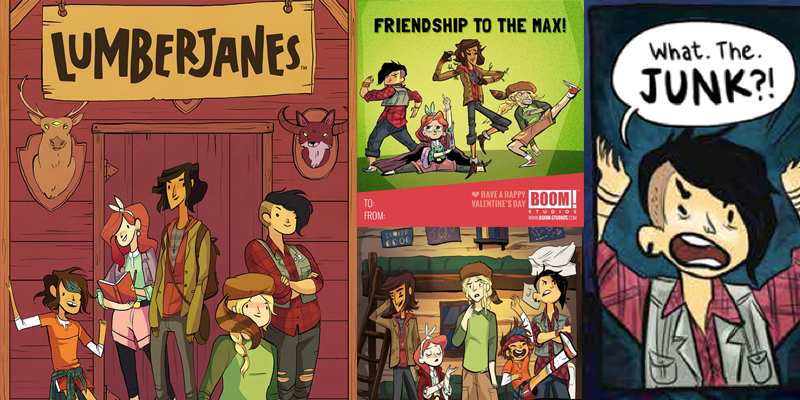 Friday Reads – LUMBERJANES
Our very first Friday Reads may actually end up being the very best Friday Reads we ever do. Why, you ask? LUMBERJANES. That's why!
LUMBERJANES is an all new comic written by Noelle Stevenson and Grace Ellis and illustrated by Brooke Allen. Not only is LUMBERJANES written and illustrated by awesome ladies, it's about awesome ladies as well!
In what is being (totally accurately described as "Buffy the Vampire Slayer" meets "Gravity Falls",  5 teenage girls go to LUMBERJANES scout camp and spend their summer doing lady stuff, fighting monsters, solving mysteries, and just being totally rad! It's a fun, quick, quirky read that'll have you totally stoked for New Comic Book Day every month when it comes out!
Here's what BOOM Studios has to say about it:
"Jo, April, Mal, Molly and Ripley are five best pals determined to have an awesome summer together…and they're not gonna let any insane quest or an array of supernatural critters get in their way!"
Issue #1 just came out, so make sure to head on over to your local comic book store immediately after you finish reading this sentence to pick up a copy!