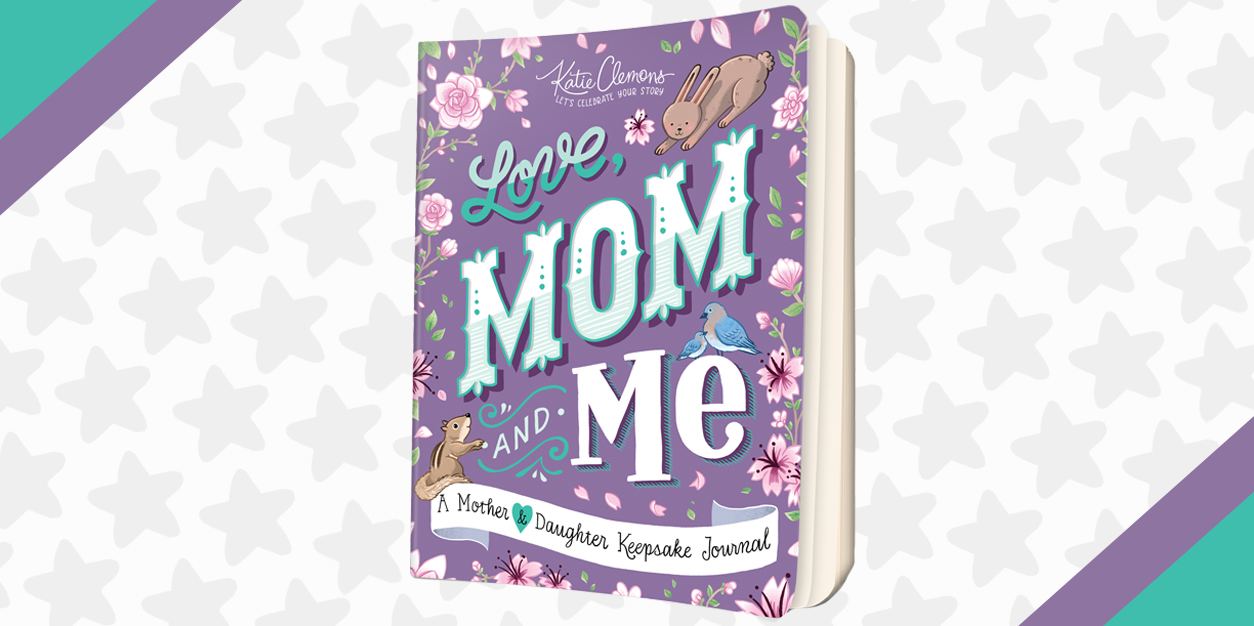 The Love, Mom and Me Journal Helps You Bond with Your Mom
Mother's Day is just a few weeks away, and we've found the perfect way for you to spend some quality time with your mom – the Love, Mom and Me: A Mother & Daughter Keepsake Journal from Katie Clemons.
Brunch and flowers make for great gifts, but spending some time journaling together is a way to make amazing memories with your mom and discover new things about each other.
Here's why we think this interactive journal is the perfect choice for bonding with your mom this Mother's Day.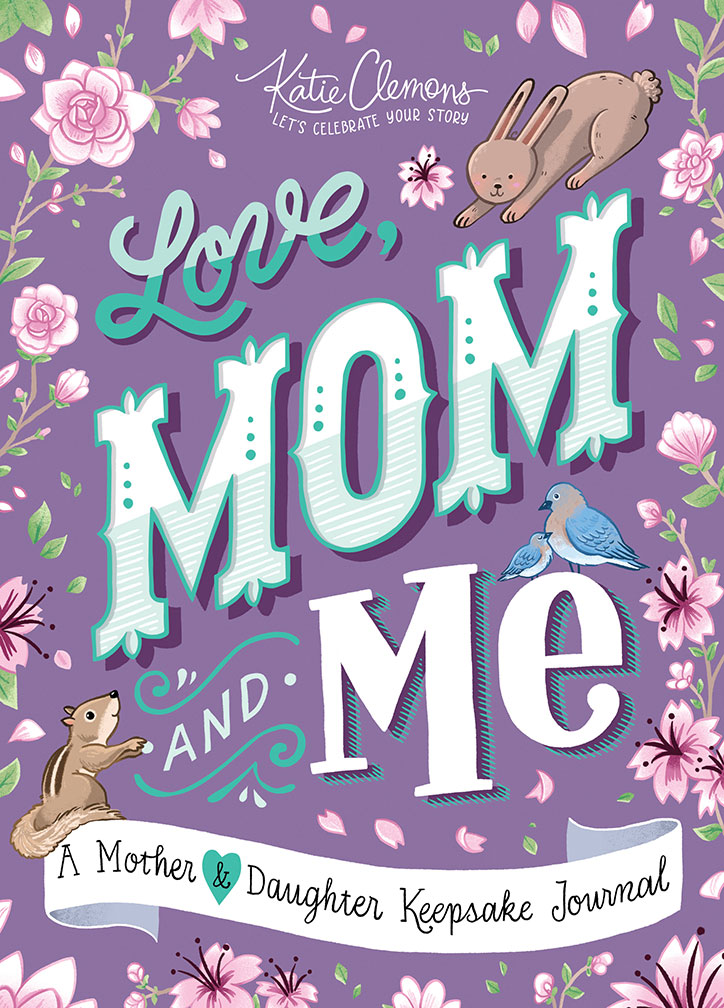 A one-of-a-kind journal for the mother & daughter who crave a rule-free, creative way to connect with each other.
This engaging prompt journal is the perfect tool to build mother-daughter relationships. Kids can record memories, swap stories, compare perspectives, and explore common and unique interests with their moms! Interactive lists and letters back and forth invite both mom and daughter to reflect, write, and doodle about topics timely to their lives as kids, build self-confidence and improve their penmanship.
Love Mom and Me: A Mother & Daughter Keepsake Journal
AUTHOR: Katie Clemons
PUBLISHER: Sourcebooks Jabberwocky
DATE: March 1, 2019
Love, Mom and Me: A Mother & Daughter Keepsake Journal:
Love, Mom and Me fosters storytelling and creativity by featuring 144 pages of journal prompts for you and your mom to complete together. You can tackle the journal side by side or complete your pages on your own, passing the journal back and forth each time one of you completes a new prompt.
Every single page encourages you to share your thoughts, dreams, memories, and favorite moments. Get creative together by drawing all of your most-used expressions or look to the future by sharing goals and dreams. However you choose to share your stories and moments, you and your mom will walk away knowing so much about each other and have a wonderful keepsake to look back on for years to come.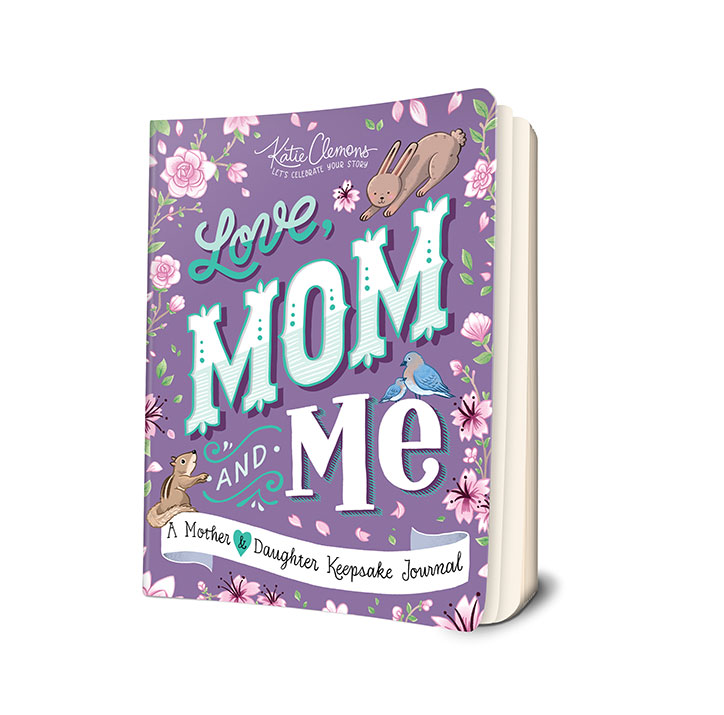 In our digital world, it's always nice to take a step back from the lives we curate on social media and spend time in the moment enjoying the little things. Love, Mom and Me helps mothers and daughters capture their stories together.
We chatted with author and storycatcher Katie Clemons about creating this journal.
Interview with Katie Clemons:
Tell us a little about the inspiration behind the Love, Mom and Me Journal.

KATIE CLEMONS: I imagined ten or twenty years from now, opening a journal that my child and I might keep together. I wanted to see pages filled with stories and perspectives, photographs, youthful penmanship recording both phrases I haven't heard in years and moments I'd nearly forgotten about. Most of all, I wanted reminders of how much we love each other, and I thought: if I want this thread that connects my kids and me forever with love, I imagine other families crave it, too.
How are you hoping that moms and daughters will bond as they collaborate and share stories?

KATIE: It's astonishing how the simple act of writing together can so thoroughly affect us! I believe that when we read a journal entry from one another and slip back on our own shoes, we change. We gain greater understanding, more patience, and deeper empathy. I want this journal to enable moms and daughters to share stories, daydreams, adventures, and to try and understand each other's points of view.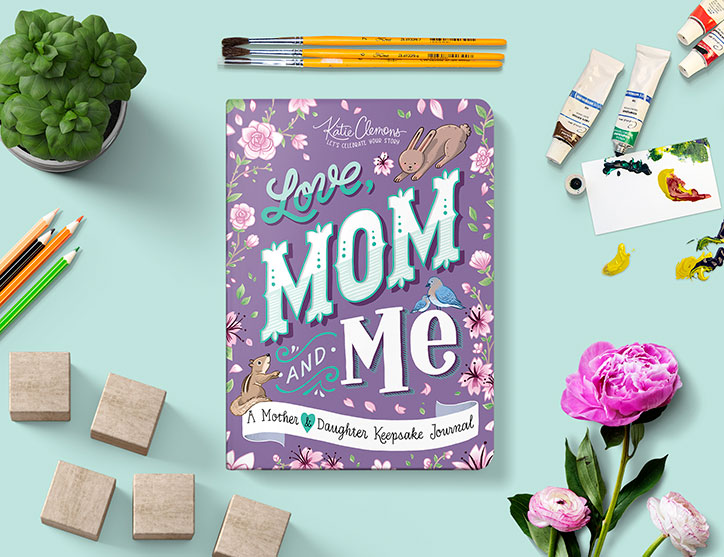 You are often referred to as a "storycatcher" – what does being a storycatcher mean to you?

KATIE: Being a storycatcher is being a listener. It's picking up a pen to uncover your voice and celebrate your story. I believe that your story is one of the most meaningful gifts you can give yourself and the people you love.
What advice can you share for young storycatchers and dreamers?

KATIE: I know you have a story that's messy, imperfect, and beautiful. We all do! But if you have a passion for something, keep pursuing it. People will tell you that it's not possible or you don't know how to do something well enough. I try to tell my kids (and myself) to always add the word "yet" to those statements. "You don't know how to do that well enough yet." Keep practicing. Keep cracking open. And goodness, keep writing your way through your thoughts!
Anything else you'd like to share?

KATIE: Only my deep, deep gratitude. Everyone has a story that matters. Thank you YAYOMG! for being a source for celebrating those stories.
No need to leave dad out from the fun! We recently revealed the cover for the Love, Dad and Me Journal, out May 7th from Sourcebooks Jabberwocky.