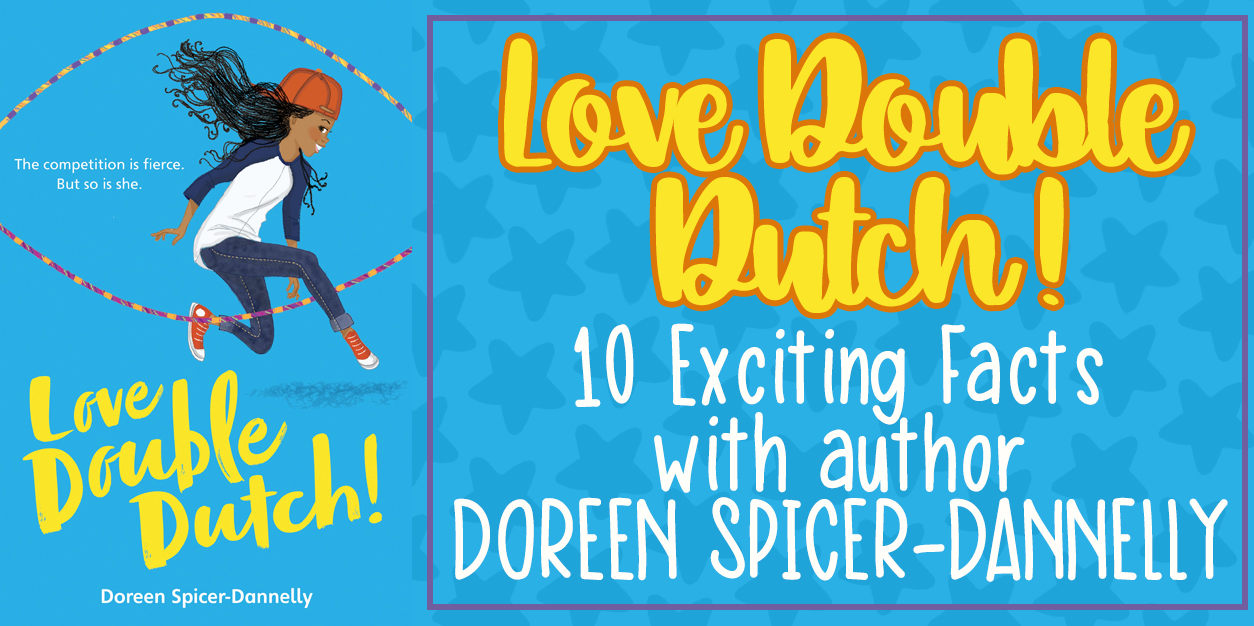 10 Exciting Love Double Dutch! Facts with Author Doreen Spicer-Dannelly
In Love Double Dutch!, MaKayla dreams of spending her Summer doing just one thing – making it to the National Jump-off at Madison Square Garden with her double Dutch team. Unfortunately, after her parents get into yet another fight, MaKayla's mom breaks the news that she and her little brother are headed to North Carolina to spend the Summer with her aunt while her parents work through their issues. As if getting her biggest dream crushed wasn't enough, MaKayla doesn't really get along with her cousin Sally and is struggling to feel at home in the South.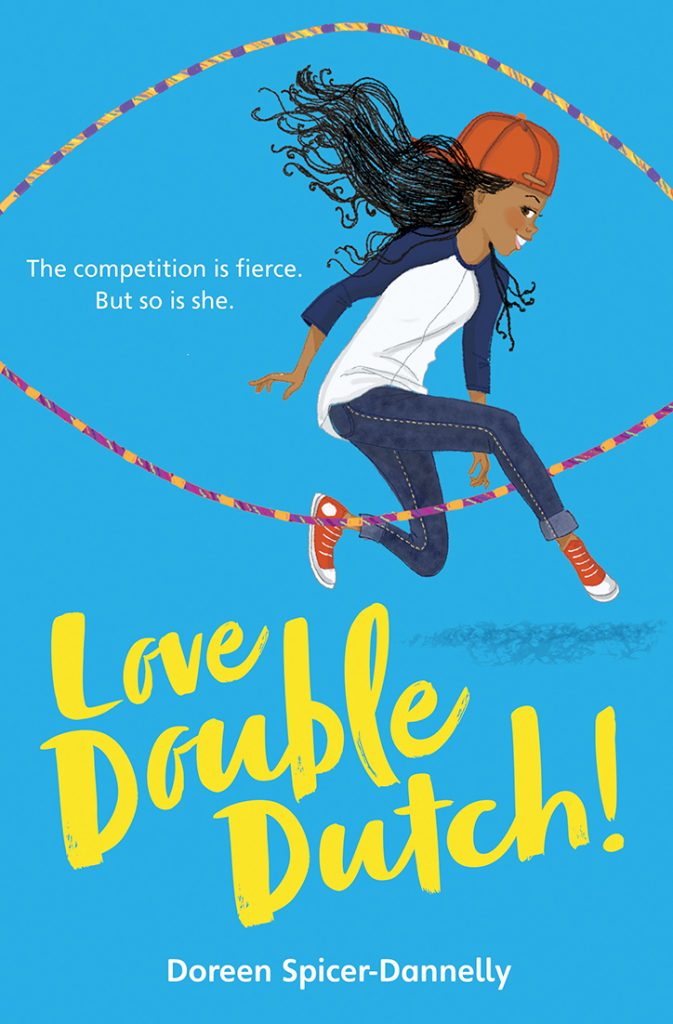 Thankfully, MaKayla discovers a second chance at her dream while attending day camp, but it'll be even harder than before. She'll have to work twice as hard to get her team of inexperienced jumpers ready to compete, find a way to get along with Sally, and handle torment from her old teammates who are less than impressed with her novice team. Will she be able to pull it and achieve her dream of winning the Jump-off? You'll have to read the book to find out! It's a really great read about teamwork, determination, and exciting competition!
Intrigued by MaKayla's story? Author Doreen Spicer-Dannelly (known for Disney Channel's The Proud Family and Jump In!) shared 10 exciting facts to help you get to know the book even better and shared some of her real-life experiences that inspired her to tell this story.
10 Exciting Love Double Dutch! Facts with Author Doreen Spicer-Dannelly: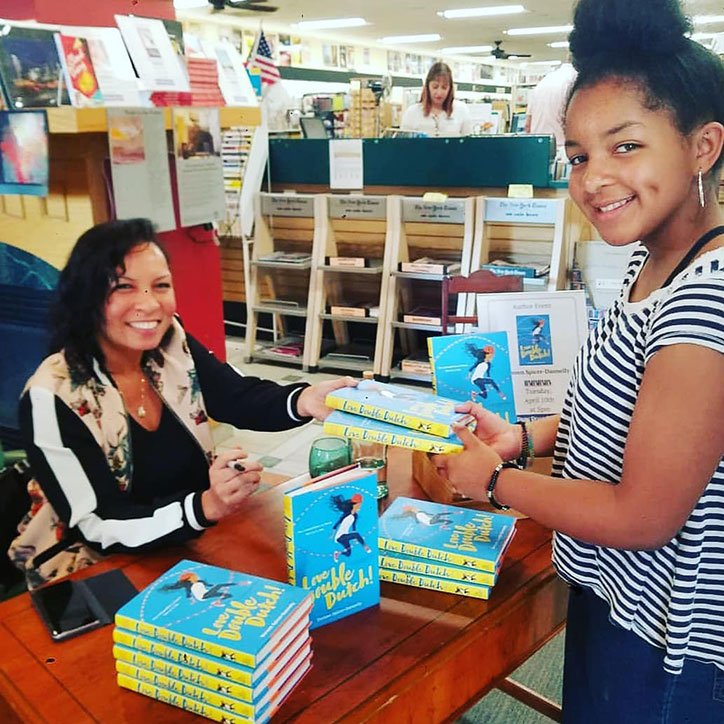 FACT #1:
The first fun fact is not so fun for me to admit, but it's real talk. I'm not sure readers are going to like the protagonist, MaKayla, at first. She's bossy, judgmental, and even arrogant. I have personally experienced this type of person. But if you give her a chance, you'll see MaKayla blossoms into a friendly, humble, selfless young woman with infectious confidence. It's all by design.
FACT #2:
Even though Love Double Dutch! is about a girl who is the best jumper in her neighborhood, I sure wasn't. I used to admire the girls who were the best. They were respected for their skill. I hoped to be held in high regard someday, too. I guess double Dutch jumpers were my first role models.
FACT #3:
As a young woman, I was often told how much I looked my dad but never like my mother. Somehow that cause me to struggle to see my own identity and beauty. As a child, hearing how much I looked like a man really affected my self-image. In the story, I used this part of my life to show how MaKayla struggles to recognize her own femininity and beauty.
FACT #4:
In the story, MaKayla is sent from Brooklyn, NY, to Charlotte, NC. When my parents wanted to send me and my siblings away, they used to send us from Brooklyn to Long Island. To me, Long Island might as well have been Alabama. It felt so opposite from the city life I was used to. I felt like a fish out of water like MaKayla.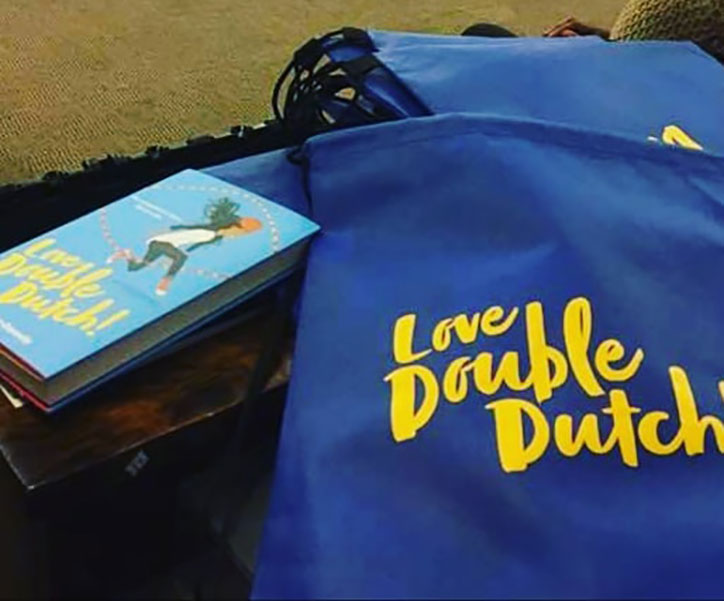 FACT #5:
MaKayla and her cousin Sally do not get along—this couldn't be further from the relationships I've had with my cousins. We ALL got along and had each other's backs. If you mess with one of us, you mess with all of us. This is why MaKayla is protective of Sally.
FACT #6:
Aunt Jeanie is based on my late Aunt Jean, whom I stayed with for many summers. She was very funny and a great cook, she sold repurposed goods, and she loved gathering relatives for memorable times. "Jeanie" is a name of endearment her late husband used. I thought it was cute, and I used it because I loved her so much.
FACT #7:
Charlie is named after my husband, because I often wondered what he would've been like as a young man. I probably got it all wrong, but the thought intrigued me, so I wrote about it.
FACT #8:
When I was doing research for Jump In!, a film I wrote for the Disney Channel, I learned how many jumpers there are around the world. And I found it really surprising that boys were just as involved as girls.
FACT #9:
While writing Love Double Dutch!, I went to the Double Dutch Classic, a competition that takes place every year at the Apollo Theater in Harlem, New York, and I saw a young jumper who embodied the heart and soul of MaKayla. She and her teammates buried the competition with their speed. It validated that girls like 'Kayla exist.
FACT #10:
Because I've also written for TV and film, I've always seen Love Double Dutch! as a feature film. The hope is that it will be made for theaters and that the reading audience will have the opportunity to be part of the cast.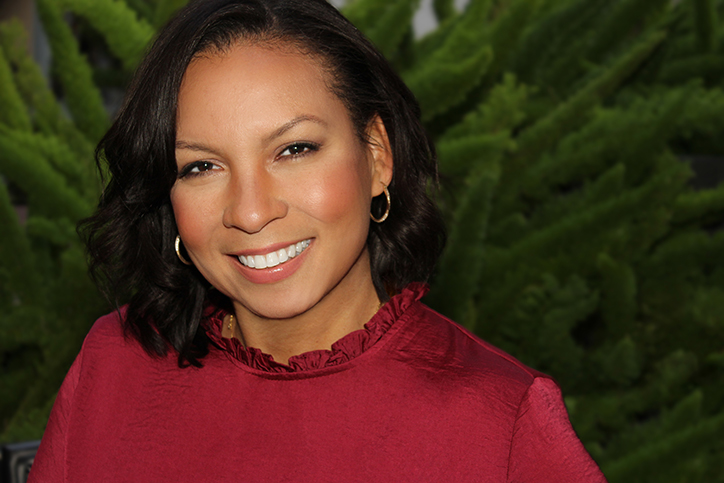 We hope you're all as excited to read Love Double Dutch! as we are. The book is available now from Random House Books for Young Readers, so head over to your favorite bookstore or library to pick up a copy. In addition to touring classrooms and bookstores to promote her book and reach out to young readers, Doreen will be hitting the road with the National Double Dutch League to teach kids how to jump double Dutch. She also has a new animated series in the works with 9 Story Media and Chris "Ludacris" Bridges called Karma's World. We're so inspired by her passion, drive, and love of celebrating kids and can't wait to see what she does next!
Looking for another book to add to your shelf? Check out our definitive guide to the world and characters from the Carmer and Grit series and enter to win a copy!