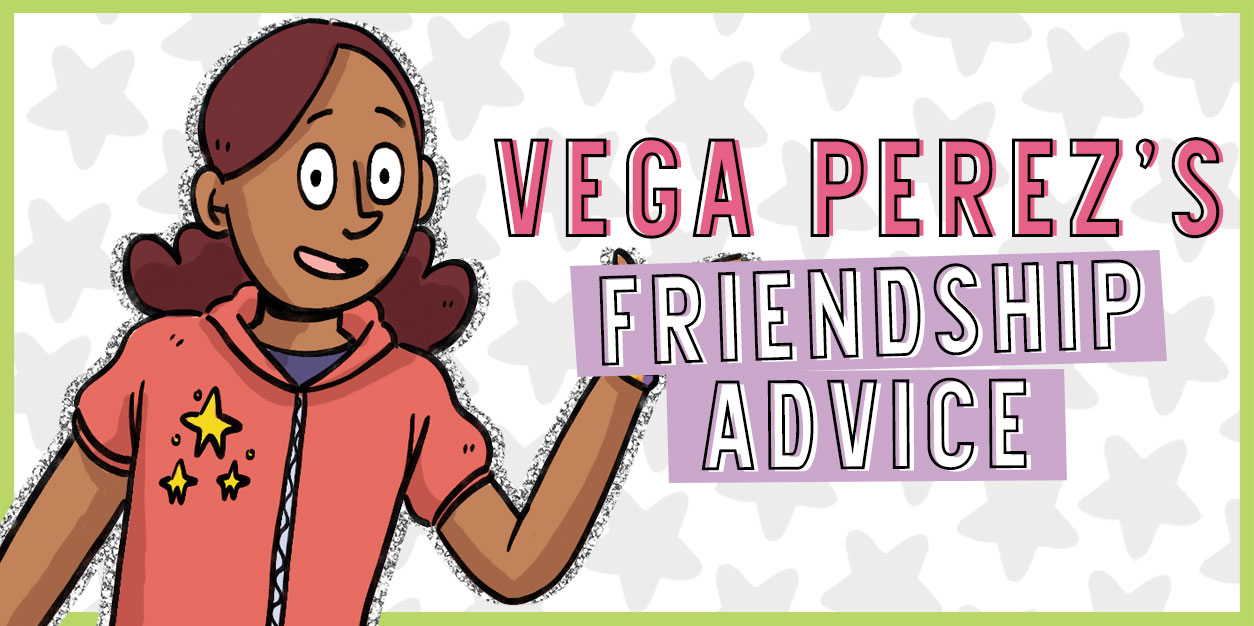 Long Distance: Vega Perez Shares Five(ish) Things She's Learned About Making Friends
Moving is never easy, especially when it means saying goodbye to people and places you love most. It can feel super scary to start over somewhere new, not to mention totally awkward to put yourself out there to make new friends. If you've ever had to pack up and move (or just felt a little out of place), then you'll relate to Vega Perez in Long Distance, the brand new graphic novel by Whitney Gardner, author of Fake Blood.
Vega's summer vacation has barely started, but it's already the absolute WORST. She just found out that her family is moving from Portland to Seattle, which means she'll have to say goodbye to her only friend (and fellow space lover), Halley. Vega isn't handling the move well, so to make her feel better, her dads send her off to sleepaway camp – but it only makes her feel worse! Now not only is she the new kid at home, but the new kid at camp too – plus, the bacon is cold and squishy! Isn't summer supposed to be fun?!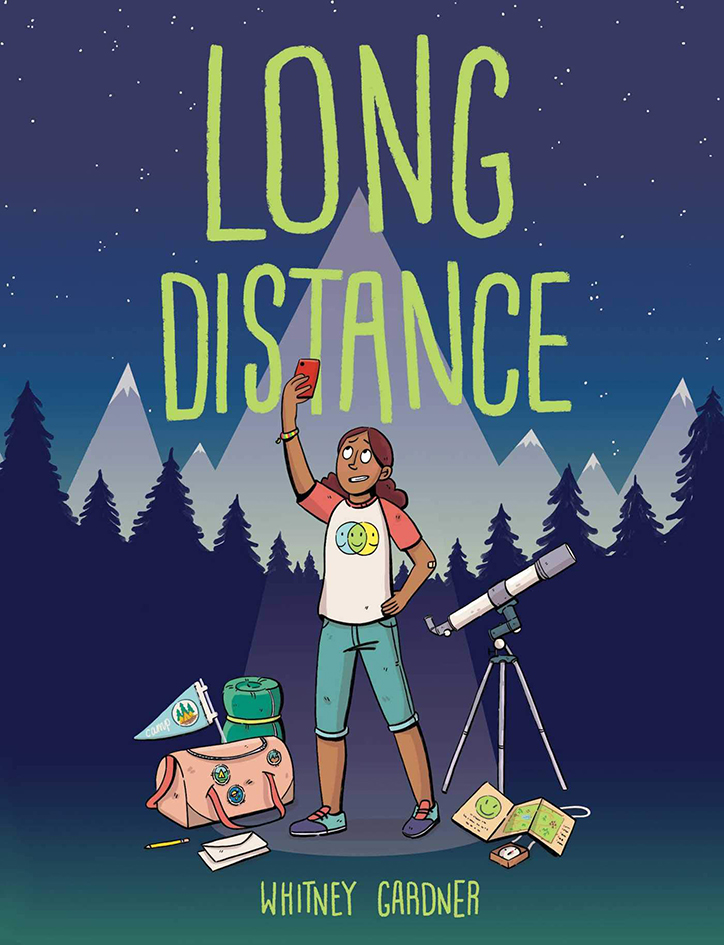 From the creator of Fake Blood comes another exceptionally charming middle grade graphic novel about friendships both near and far, far away.
Vega's summer vacation is not going well.
When her parents decide it's time to pack up and leave her hometown of Portland, Oregon, behind for boring Seattle, Washington, Vega is more than upset—she's downright miserable. Forced to leave her one and only best friend, Halley, behind, Vega is convinced she'll never make another friend again.
To help her settle into her new life in Seattle, her parents send Vega off to summer camp to make new friends. Except Vega is determined to get her old life back. But when her cellphone unexpectedly calls it quits and things at camp start getting stranger and stranger, Vega has no choice but to team up with her bunkmates to figure out what's going on!
Long Distance
AUTHORS: Whitney Gardner
PUBLISHER: Simon & Schuster Books for Young Readers
DATE: June 29, 2021
When Halley starts posting selfies with her new friends, Vega is crushed and lonely, feeling like she'll never make another friend ever again. When things start taking an odd turn at camp, she'll have to team up with her bunkmates to get to the bottom of the creepy counselors, extraterrestrial vibes, and…George. This hilariously sweet supernatural graphic novel is the perfect companion for a starry summer night, complete with s'mores and a star finder, and we know you'll love it – and it's cast of super quirky relatable characters!
Since making new friends can be tough, we asked our girl Vega to share some out-of-this-world advice she learned about making new friends that you can use anywhere from summer camp to the cafeteria! Want to know even more about her? Long Distance author Whitney Gardner shared a minicomic featuring some of Vega's likes & dislikes HERE!
Long Distance: Vega Perez Shares Her Best Friendship Tips:
When I moved to Seattle I had to leave so much behind! Unfortunately, this included my best friend Halley. My parents thought it would be a good idea to send me to a sleep away camp to help me make new friends, and I ended up learning a LOT about how to do it (even when I didn't want to).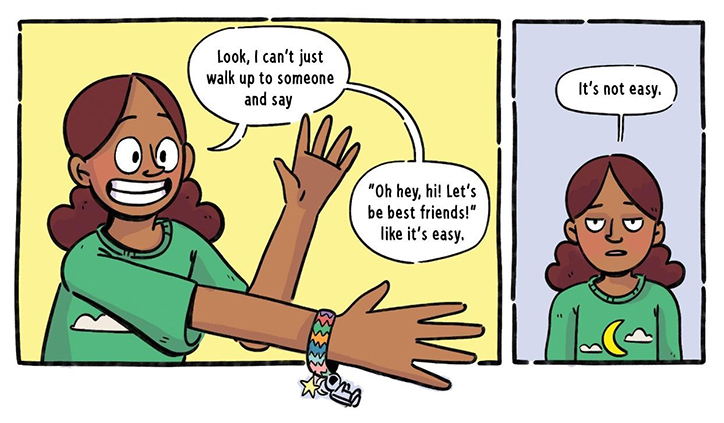 First – You Have to be a Little Brave:

I get it. Trying to start a conversation with someone you don't know very well is intimidating! Especially if you're trying to make a new friend. You want them to like you, and you don't want to seem awkward or weird. But keep in mind this new person is probably worried about the same things you are! They don't want to seem weird either. But I've learned it's easier to just accept you're probably both weird already so you might as well say hi.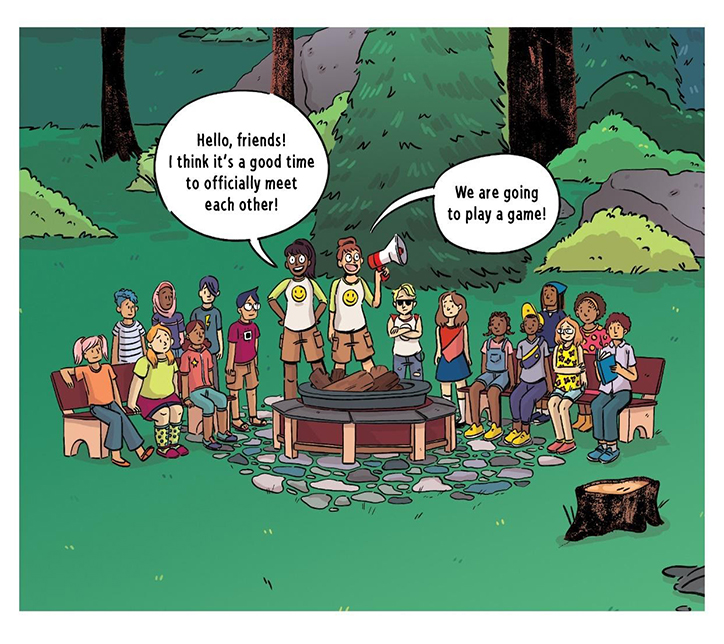 Second – Be Open to Trying New Things:

I know that get to know you games are really annoying and very dorky, but they can be helpful in getting to know a lot of people very quickly! Who knows, maybe someone will have the same favorite movie as you, or someone will be super funny, and then it'll be a little easier to introduce yourself!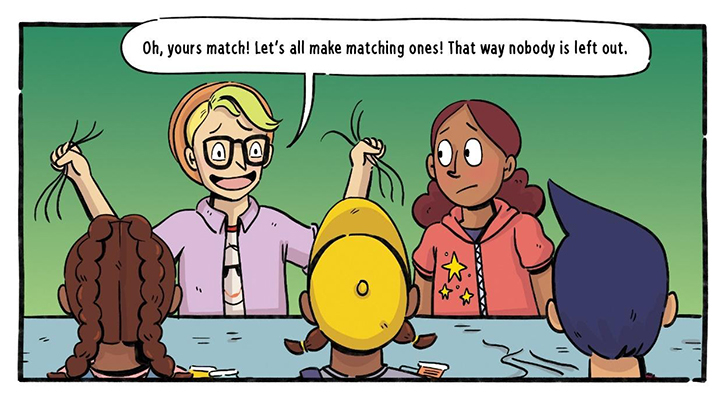 Third – It Takes A Bit Of Effort:

After you get over the hump of introducing yourself, try to include your new friend in some of your favorite activities, plans, or even inside jokes. You can't expect your new friend to always be the one to invite you to do things, sometimes you have to show them you want them around too! The more effort you put in the easier it gets, and before you know it you'll be hanging out all the time.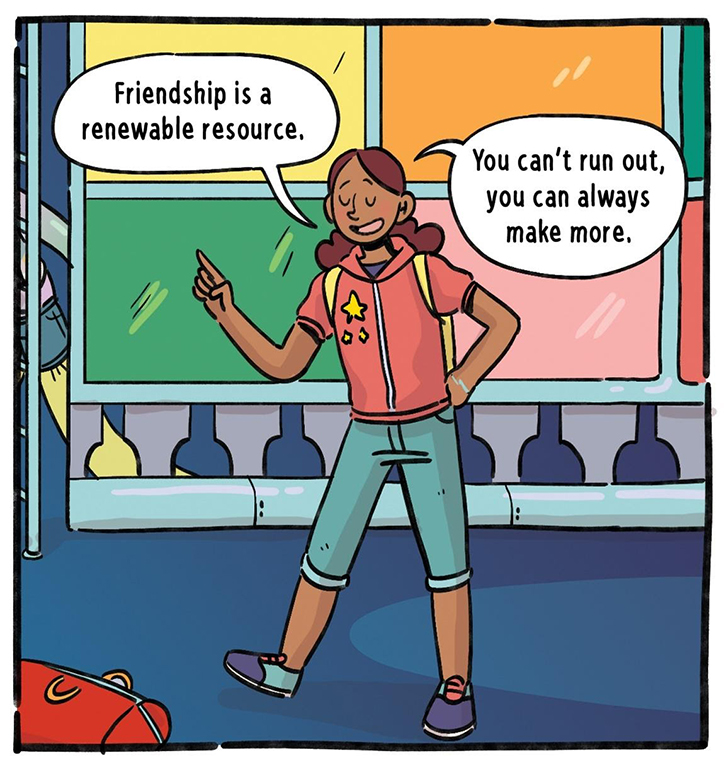 Fourth – Friendship Is A Renewable Resource:

I was worried that If I started making new friends my old friends would think I replaced them. But then I realized that's impossible! People are not replaceable. And if I start making more friends it doesn't mean my best friend is any less important to me. It just means I have even more cool people to spend time with.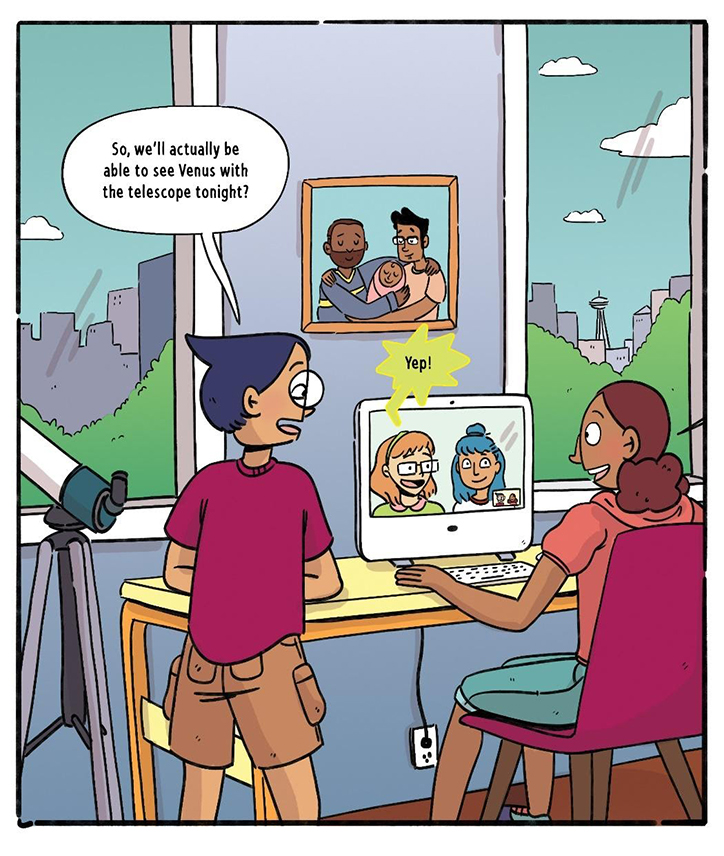 Fifth – You Can Have Long Distance Friends:

Even though my best friend lives 197.5 miles away from me I still get to see her every week! Sure chatting over the computer or on the phone isn't quite the same as hanging out in real life, but I still get to see her and we get to talk all about what's going on in our cities. Sometimes it's even more fun to catch up because we both have lots of different things to discuss now. It's nice to know no matter how near or far she is I can always count on her to be there for me. Even if it's just through a screen.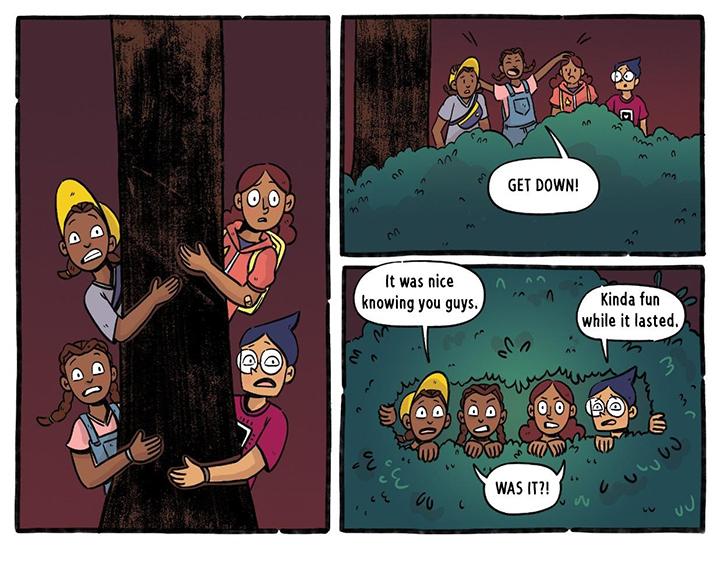 BONUS – It Doesn't Hurt To Be Stuck In A Potentially Life Threatening Situation:

Nothing bonds a group faster than realizing the summer camp you all ended up at has some REALLY strange things going on. That'll get you working together and making friends with each other super fast. Not the safest option, but it worked for me!
In need of some seriously amazing summer reads? We've got you covered! We're giving FIVE lucky winners a chance to snag a prize pack filled with 8 books to kickstart your summer adventures – click here!