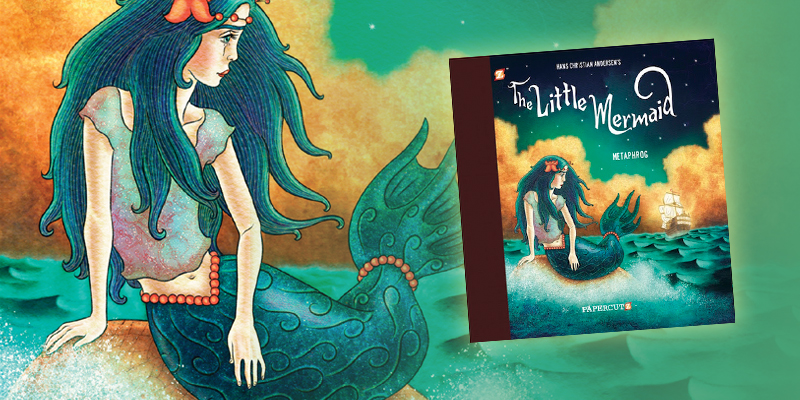 This Little Mermaid Graphic Novel Whimsically Illustrates the Classic Fairytale
There's no doubt that Ariel is one of the most iconic Disney Princesses. Everyone loves her spirited attitude and her gorgeous red hair. But The Little Mermaid graphic novel from Papercutz dives deep into the darker world of the classic Little Mermaid story.
We're not talking Disney here – this OGN is based on the original version of the story by Hans Christian Andersen and is brought to life by Metaphrog. If you're obsessed with mermaids, you're going to love this beautifully illustrated version of your favorite fairytale.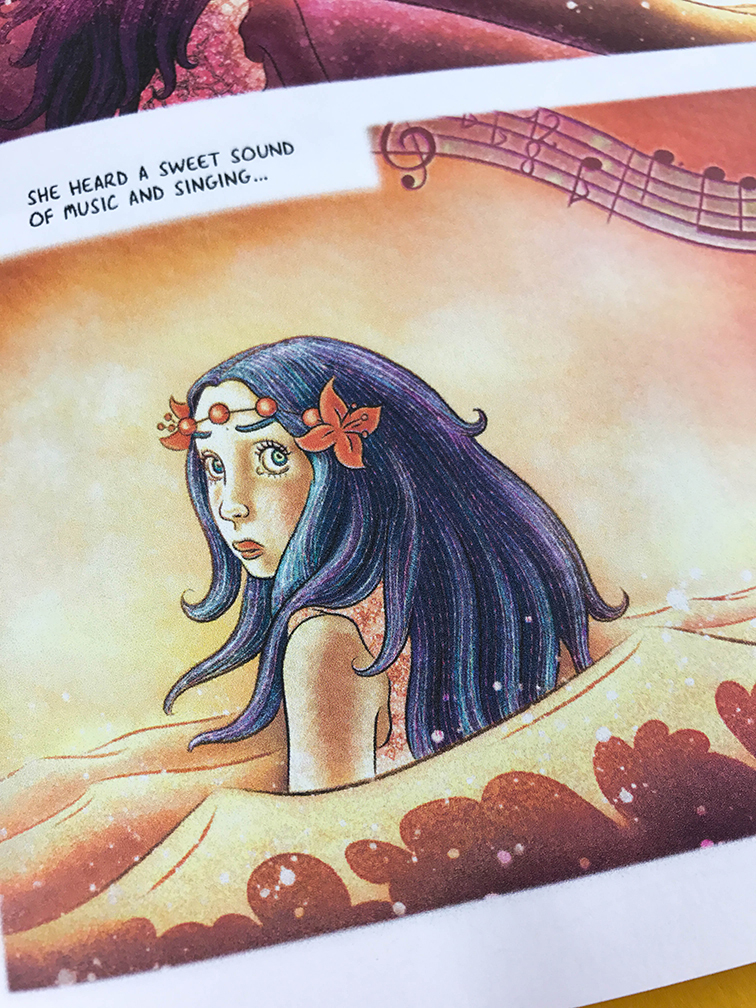 All her life the Little Mermaid has spent her days living in a sea kingdom with her sisters and her grandmother. They all have flowing blue hair and lovely singing voices. Her grandmother always shared her knowledge of what lies above the surface, but warned the girls to be careful not to ever let a human see them. On their 15th birthday, each of the mermaid sisters would be allowed to swim up to the surface to see for themselves what lies above the water.
While all of her sisters came back with exciting tales of stunning sunsets and enormous ships, the Little Mermaid could only dream of what amazing things must be out there above the ocean.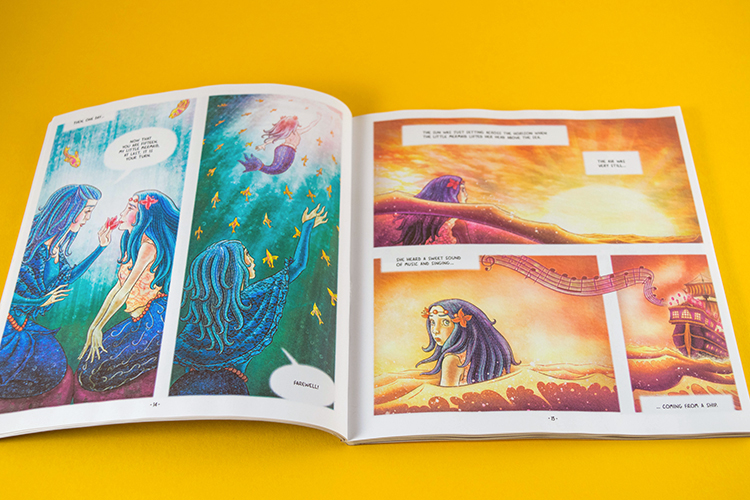 When her 15th birthday finally arrived, it was her turn to finally swim up to the surface. She heard music coming from a ship, so she swam up for a closer look. The Little Mermaid was dazzled by what she saw – humans dancing, elegant clothing, and of course, a handsome Prince. While she was admiring the prince, a nasty storm rolled in, taking down the ship and all the humans on board. The Little Mermaid senses the Prince is in danger and helps rescue him to the surface. She stays by his side for awhile, but is forced to head back into the ocean so that she isn't seen by the other humans.
Longing to see him again, the Little Mermaid swam to the darkest part of the ocean and made a dangerous pact with the evil Sea Witch. The wicked Sea Witch didn't just take her voice in exchange for legs, she made it so that every step extremely painful. Will the Little Mermaid get her happily ever after or will she learn a valuable lesson about staying true to who you are? Check out the book trailer for a peek inside.
The Little Mermaid graphic novel is packed with beautiful illustrations and an enchanting and sometimes haunting story. We recommend it for anyone who loves mermaids or anyone curious about where their favorite Disney Princess really came from. Want a copy of your own? The Little Mermaid is now available at your favorite bookstores and comic shops.
Looking for more comic and graphic novels to add to your TBR pile? We've got you covered.
Note: We received a free copy of this book from Papercutz in exchange for a fair and honest review. We were under no obligation to provide positive feedback or write a positive review.