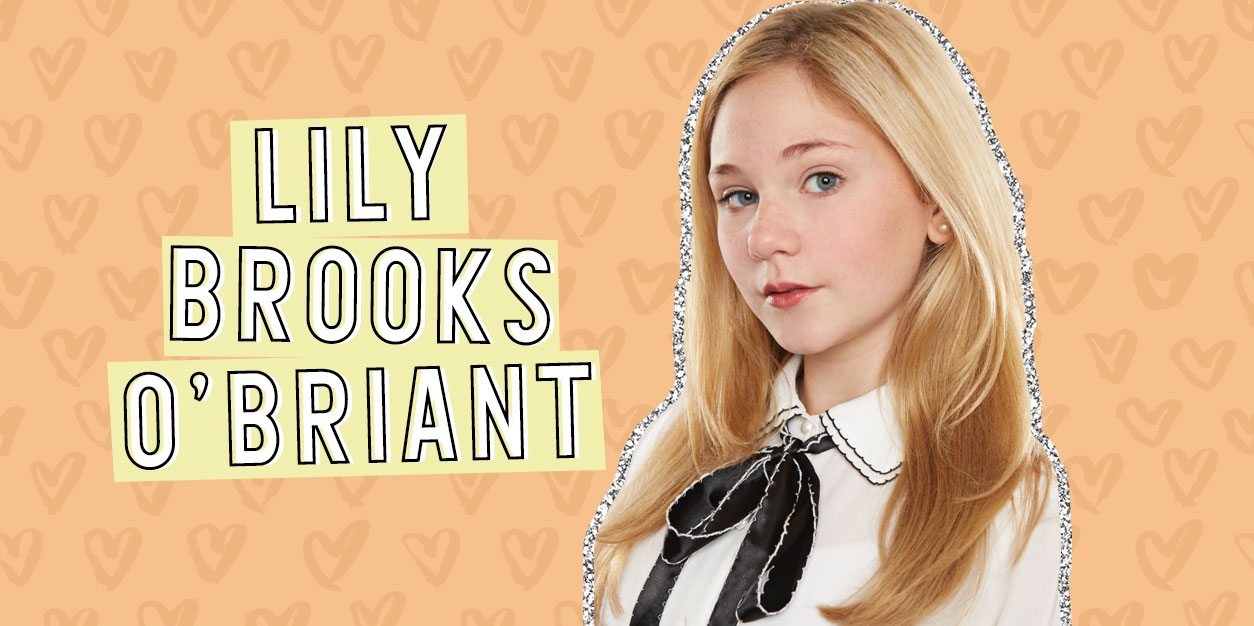 Lily Brooks O'Briant on The Big Show Show and her Biggest Inspirations
Today we're chatting with the awesome Lily Brooks O'Briant from the new Netflix family comedy, The Big Show Show!
Lily stars as Mandy, one of The Big Show's daughters on the series. She's the overachiever of the family – smart, driven, and always equipped with a plan. If the family seems close on-screen, it's because their chemistry is real – they've totally bonded off-screen as well! Lily told YAYOMG! that she has a sisterly connection with her on-screen sisters, Juliet Donenfeld and Reylynn Caster, and that The Big Show is super sweet IRL! (Spoiler: He even took the girls to an Ariana Grande concert!)
Get to know Lily Brooks O'Briant as she dishes on The Big Show Show, the people who inspire her, and how she put together an inspiring charity event!
Get to Know Lily Brooks O'Briant: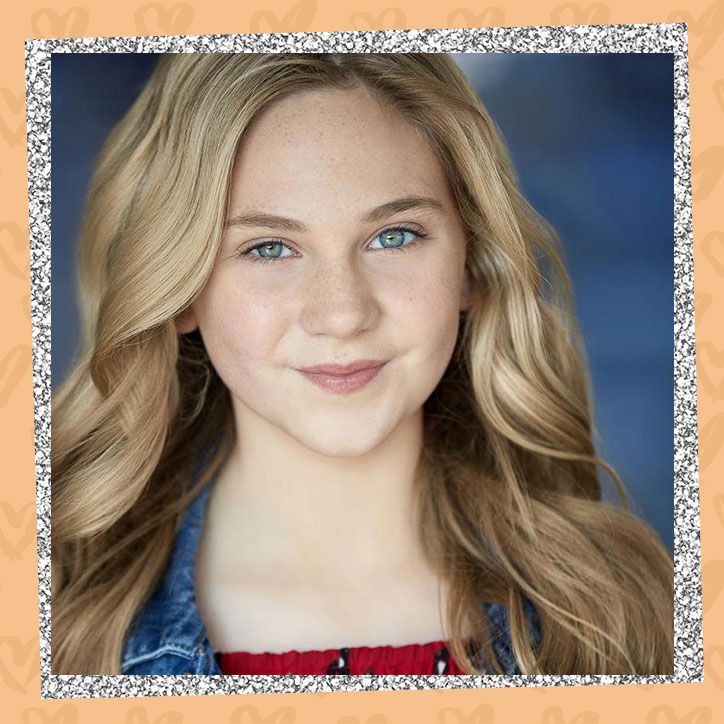 The Big Show Show just hit Netflix! What can you share about the series?

LILY BROOKS O'BRIANT: What makes The Big Show Show different is that it is a fun family show that has something for everyone in your family. It follows WWE champion, The Big Show, and his loud, witty, and always busy, house. My family and I LOVE watching TV together and sometimes it is hard to find a show that is appropriate for everyone to watch together. The Big Show Show is that show you can watch as a family, laugh and enjoy something funny together.

What I hope people see when they watch The Big Show Show is not only how funny it is but also the real love that the cast shares for each other. We truly became a family quickly. Big Show & Allison are the best TV dad & mom I could have ever dreamed up and Juliet, Reylynn and I became just like sisters.
What do you love most about working on the show?

LILY: Being with the cast and crew because we instantly became just like a family, Facetiming and getting together for dinner. Big Show took the family to the Ariana Grande concert for a Christmas gift. We had VIP tickets and it was the COOLEST experience to have with my Big Show Show family. I feel so lucky to have these people in my life.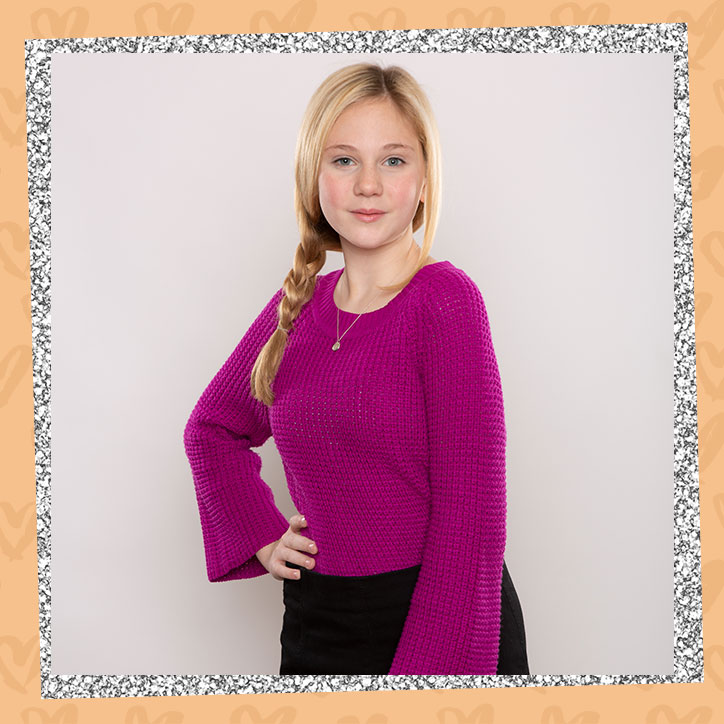 What was it like working with The Big Show?

LILY: Working with The Big Show was amazing! I was a little nervous because he is over 7ft tall and in his wrestling pictures he looks a little (ok, a lot) intimidating, but when I met him, he was so sweet and kind to me. He is the BEST TV dad and is protective of me, Reylynn and Juliet (my sisters on the show). We had some awesome, fun time times on set. My sisters on the show & I became like actual sisters almost instantly. Allison Munn, who plays my mom, is a multi-cam veteran and was an INCREDIBLE role model. She taught us so much. We really do love each other like family and I miss them! We haven't been able to do press that had been planned together because of Covid-19 and I'm sad I haven't been able to see them. We are all looking forward to getting back together soon.

Big Show is SO funny & is such a great Dad. During one of episodes we had to have wrestling mats on the floor and Big Show taught the daughters some wrestling moves. He would joke around with us all of the time, was always encouraging and told us he was proud of us no matter what happened. Juliet loves candy & would stash it everywhere – in every pocket & on set sometimes. Big Show would bring candy in for us, sneak it to us & then would take the wrappers so there was no evidence we had eaten candy.
Who inspires you most?

LILY: Acting – Lauren Graham's (Gilmore Girls) facial reactions in her acting, Allison Munn in her comedic timing & how to make a moment funnier; Laura Dern's dramatic honesty; Reese Witherspoon's character acting but also creating her production company to create content featuring great books with strong female characters.

Musically – Taylor Swift because she was determined and never gave up to share her voice as a songwriter; Dolly Parton who is so talented, a fabulous businesswoman & a kind person.

Personally – my mom because she inspires me to work hard and to never give up on something that I am passionate about. The Big Show because he is so incredibly kind to everyone and he has such a giving heart.
Fans can also hear you on the Six Minutes podcast! What are 3 words you'd use to describe the show?

LILY: Mysterious Adventure Exciting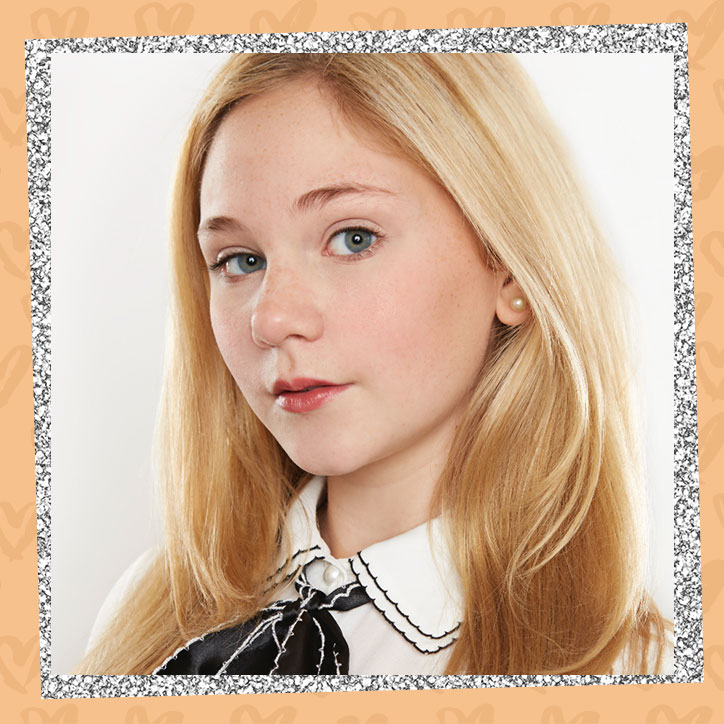 We saw on Insta that you've been playing lots of guitar lately. What are your favorite songs to play?

LILY: I got a guitar for Christmas when I was 4 years old because I wanted to be just like Taylor Swift (it's pretty funny that my boyfriend on The Big Show Show was named Taylor Swift) and I played guitar on and off growing up, but have picked it up a lot more recently.

I have been playing Always Sing by Raelynn, Can't Help Falling in Love by Elvis, Perfect by Ed Sheeran & am learning Blackbird by The Beatles.
What is something your fans would be surprised to learn about you?

LILY: I organized & hosted a benefit concert called Songs for St. Jude on February 22nd to raise money for St. Jude Children's Research Hospital in Memphis, Tennessee. We had 22 young talent from Hollywood perform music by Tennessee artists. We raised $3,000 & had an amazing time raising money for a cause that is very important to me.

My family has had 3 family friends with children who battled cancer and were treated at St. Jude. I hope we are able to host the event again next spring and have loved serving as a St. Jude youth ambassador.
What is your biggest dream for the future?

LILY: I would love to continue acting as a career, but I would also love to direct and produce!
Do you have any words of wisdom you'd like to share with your fans?

LILY: If there is something you are passionate about that brings you joy, make sure to work hard to learn more about that passion to improve your skills every day – whether it is singing, dancing, soccer, art, acting, writing – whatever it is – keep working. Don't give up! Make a vision board to help you keep an eye on your goals that will help you remember what you are working to achieve. I did and still do face LOTS of rejection but for every 100 or even 400 no's you get, you will get that one 'Yes' that can change your life! Stay positive and believe in what you can do.
Need another Netflix series to watch with your family? Paulina Chávez dishes on all things The Expanding Universe of Ashley Garcia – click here!