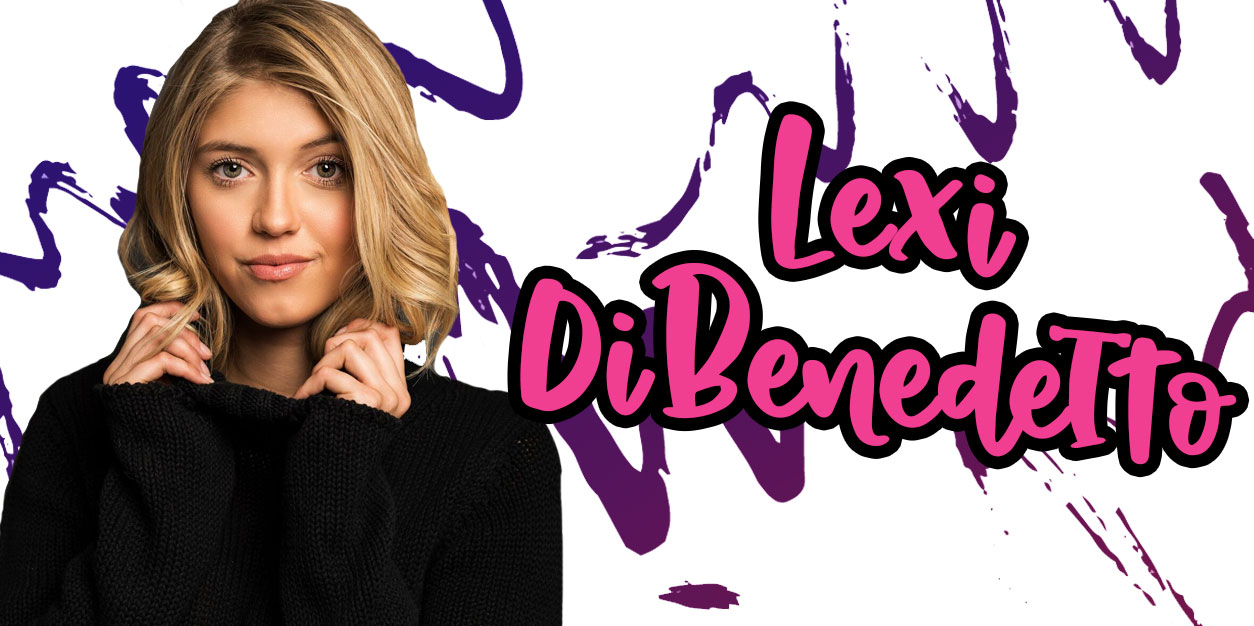 Lexi DiBenedetto Talks Knight Squad, the Women She Admires, and More!
If you haven't seen the new Nickelodeon series, Knight Squad, you're totally missing out. Sorcery, secrets, sword fights, and totally fierce knights in training? There's no question as to why it's quickly becoming one of our favorite shows. Lexi DiBenedetto stars as Prudence, one of the students in training who is a loyal friend, and has impressive physical strength since she's part giant.
Prudence may be super strong, but Lexi's strengths lie in her acting talents! Before landing this new role on Nick, Lexi has appeared on hit shows likes Grey's Anatomy and Modern Family, among quite a few other roles in TV and short films. Lexi loves taking on lots of different characters and roles because it allows her to see the world through other people's perspectives. When she's not on set, she loves hanging out with her dogs, relaxing at the beach, and spending time outside.
Get to know Lexi as she talks Knight Squad, her female inspirations, and what she loves most about acting!
Get to Know Lexi DiBenedetto:
You star as Prudence in the new Nickelodeon series, Knight Squad. Can you tell us a little bit about the show and your character?
Knight Squad is about a group of friends, training to protect the magical kingdom of Astoria. I play Prudence, who is a quarter giant on her mother's side. She is loyal, fierce, a bit sassy, with giant strength! Prudence is always helping protect her friends.
Do you share any similarities with Prudence in real life?
I definitely share being sassy and loyal with Prudence. We also both never miss an opportunity to eat!
What was it like working on the show? Do you have a favorite memory from filming?
My favorite scene we have filmed so far is a battle scene between Prudence and Warwick, and we both have on absurd costumes that were so much fun to wear! I feel so lucky to apart of a show where I get to go work every day and learn fight coordination with a giant hammer!
Since Knight Squad totally brings the girl power, we have to know – who are a few of your female inspirations?
Well, I am obsessed with Gal Gadot in Wonder Woman. I really admire women and characters who stand up for what they believe in and take charge! It was such an amazing film and I hope to see more female superhero films in the future. I'm excited to see Alicia Vikander as Lara Croft. I also grew up idolizing Carrie Fisher as Princess Leia in Star Wars.
What do you love most about acting?
I love that acting allows you to fully express yourself. Also, when you study different characters, you get to study different ways of life.
What are some things that you like to do for fun?
When I'm not working I love to go to the beach or horseback riding. I also like trying different fitness classes!
What is something your fans might not know about you?
I have two rescue dogs and have to sleep in socks!
What's a goal or dream you're hoping to pursue in the future?
My main goal in acting is to be able to do it for the rest of my life and just continue working. I would love to do films as well.
What advice can you share with other girls who dream of acting?
Always work hard and be prepared. But the most important thing is to never give up! Acting is something that takes time.
Be sure to check out Lexi in Knight Squad, which is now airing on Nickelodeon! Get to know her fellow Nick star, Lizzy Greene!