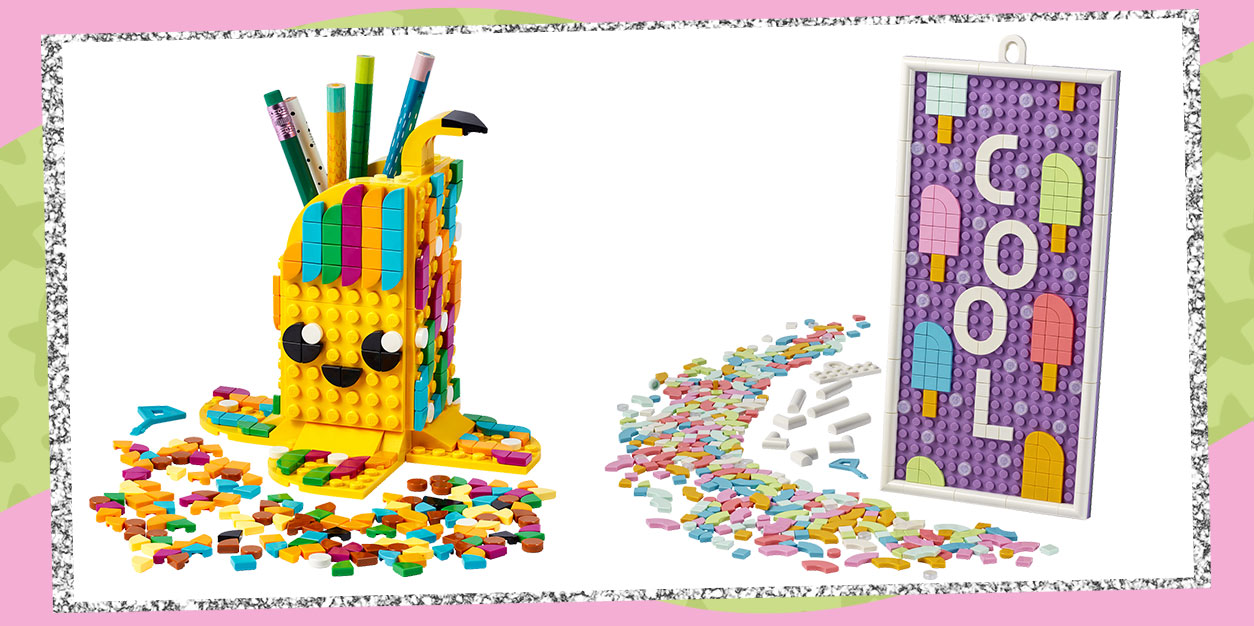 Dazzle Up Your Desk With These LEGO DOTS Kits + GIVEAWAY!
NOTE: We teamed up with LEGO for this LEGO DOTS Giveaway. All opinions are our own; we were under no obligation to give a positive review. Giveaway prizes provided by LEGO.
You've made it most of the way through the school year, so don't you think you (and your desk) deserve a refresh? We know our desks are piled high with old papers, scattered supplies, and sticky notes we haven't looked at in weeks. Whether you're using your desk as a homework space, your YouTube set, or as a creative zone, you spend SO much time there it deserves to reflect just how amazing you are!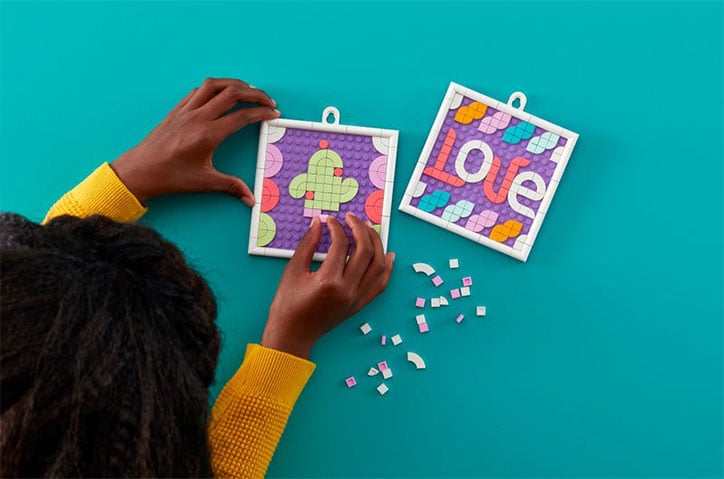 That's why we teamed up with our friends at LEGO to give you the Spring refresh you deserve! These colorfully cute LEGO DOTS kits will help you spruce up your space, spark your creativity, and make your desk a place that inspires you. LEGO DOTS are one of our fav LEGO products at the moment because they come in vibrant colors, fun patterns, and you can use them to create unique works of art.
We're showing off (and giving away!) the Cute Banana Pen Holder and Message Board kits, but there are SO many more DOTS kits you can use to express yourself. From their customizable bag tags you can clip on your backpack to adorable bracelets to help you showcase your style, there are endless ways to express yourself using DOTS!
Ready to enter? Grab your favorite adult and have them enter below for your chance to WIN!
Give Your Desk a Refresh with These LEGO DOTS Kits: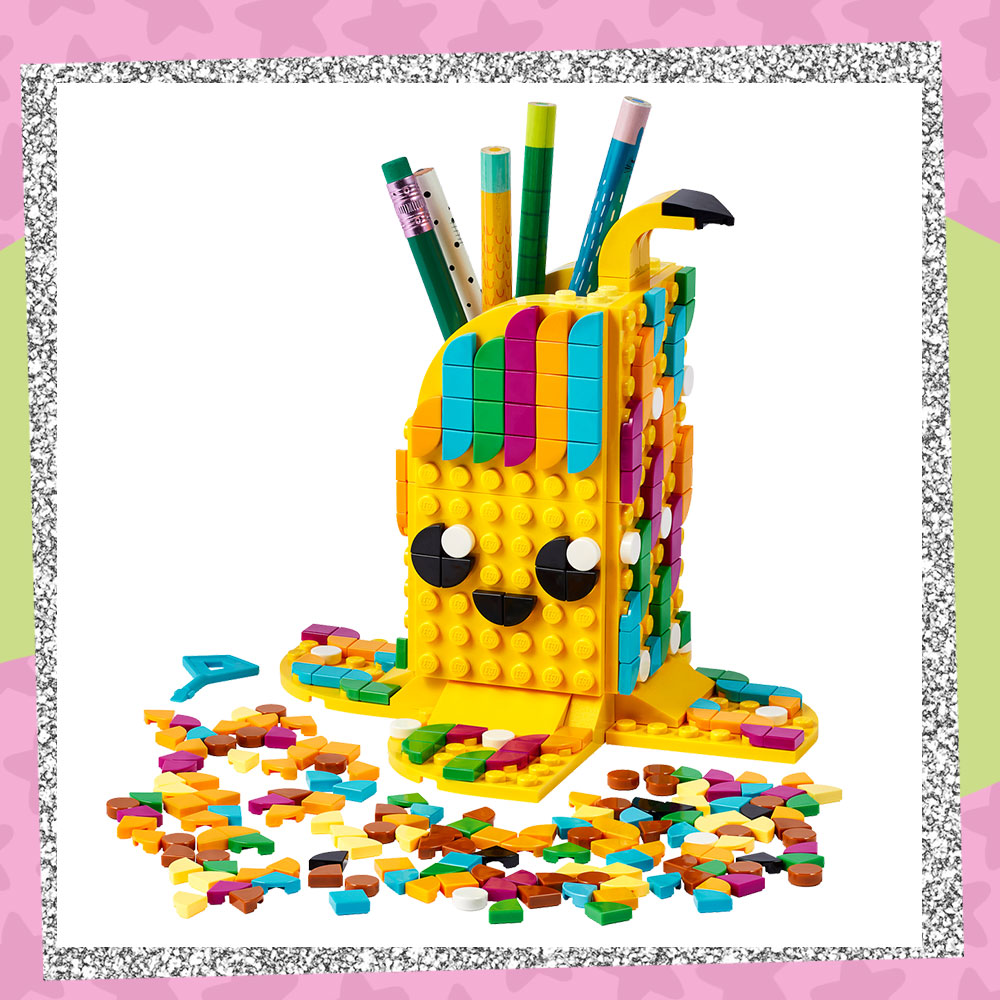 LEGO DOTS Cute Banana Pen Holder
THE DEETS: You spend a lot of time at your desk, so why not make it totally YOU? Capture your vibe (and have a place to stash your supplies) with this Cute Banana Pen Holder. Every time you reach for a pen, you'll be sure to LOL, putting you in a great mindset for your next study sesh!
WHY YOU'LL LOVE IT: Who wouldn't love a silly banana on their desk? This adorably colorful banana buddy will bring vibrant flair to your homework space. Plus, it's completely customizable, use the included LEGO DOTS tiles to give your friend a winking face or create cute patterns on the peels.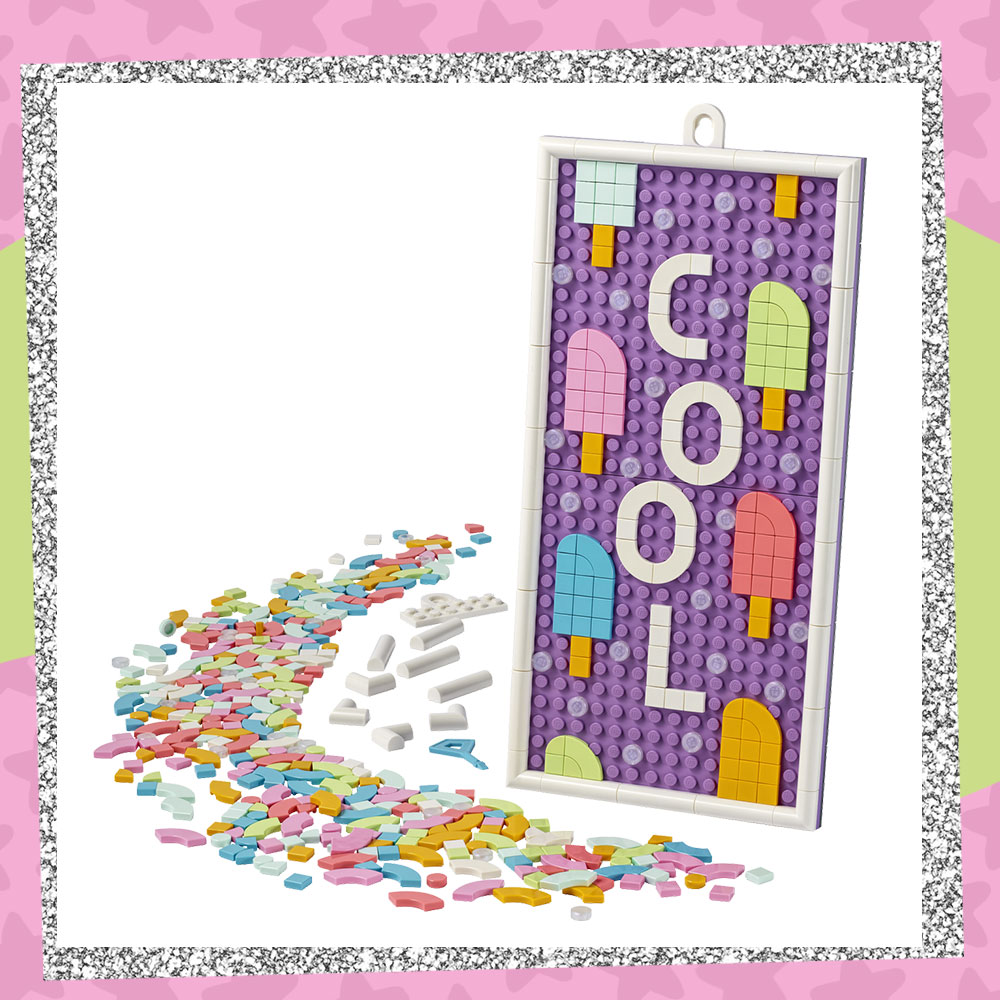 LEGO DOTS Message Board
THE DEETS: Boring bedroom walls? Not anymore! You'll be the queen of customization with this LEGO DOTS Message Board kit. Complete with over 531 pieces, you have everything you need to let your imagination run wild. (Plus, you can snag add-on sets of extra DOTS to add new colors and designs into the mix anytime!)
WHY YOU'LL LOVE IT: It's the ultimate way to express yourself! Use the board to write an inspiring mantra, share your fandom for your favorite show, or explore your creativity and make an artistic mural.
Want to switch things up? You can break it all down and re-build it as a door hanger or two smaller square-shaped frames.
LEGO DOTS Giveaway: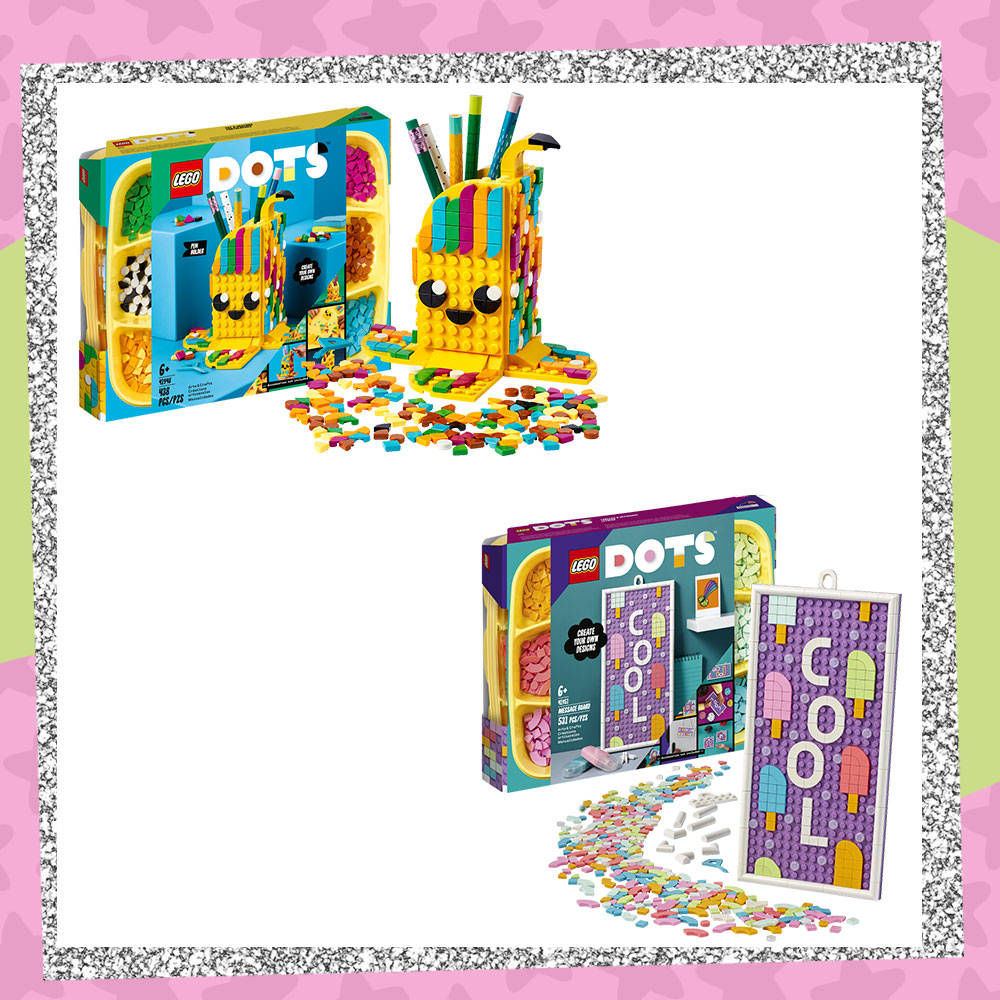 WHAT DO I WIN?:
ONE lucky winner will receive a LEGO DOTS Prize Pack that includes:
– ONE (1) LEGO DOTS Message Board Kit
– ONE (1) set of LEGO DOTS Cute Banana Pen Holder Kit
*Prizes provided by LEGO
HOW DO I ENTER?:
Grab a parent or guardian and have them fill out the form below by March 21, 2022 at 11:59pm ET.
Giveaway runs from 03/07/22 at 03:00 pm ET through 03/21/22 at 11:59 pm. Open to US residents ONLY. Be sure to read the fully detailed rules HERE before entering.
THIS GIVEAWAY HAS ENDED AND THE WINNER HAS BEEN CONTACTED.
You must be 18 or older to enter. Please, only ONE entry per person. If selected as a winner, we will provide your parent/guardian with an affidavit to confirm that you are a valid winner who has permission to win. They will be REQUIRED to sign and return the affidavit to YAYOMG! to claim your prize. Prizes will not be mailed out without signed parental consent.
Looking for another DIY to do this Spring? We think you'll love crafting this Bee Sweet Face Mask using ingredients you likely already have at home!