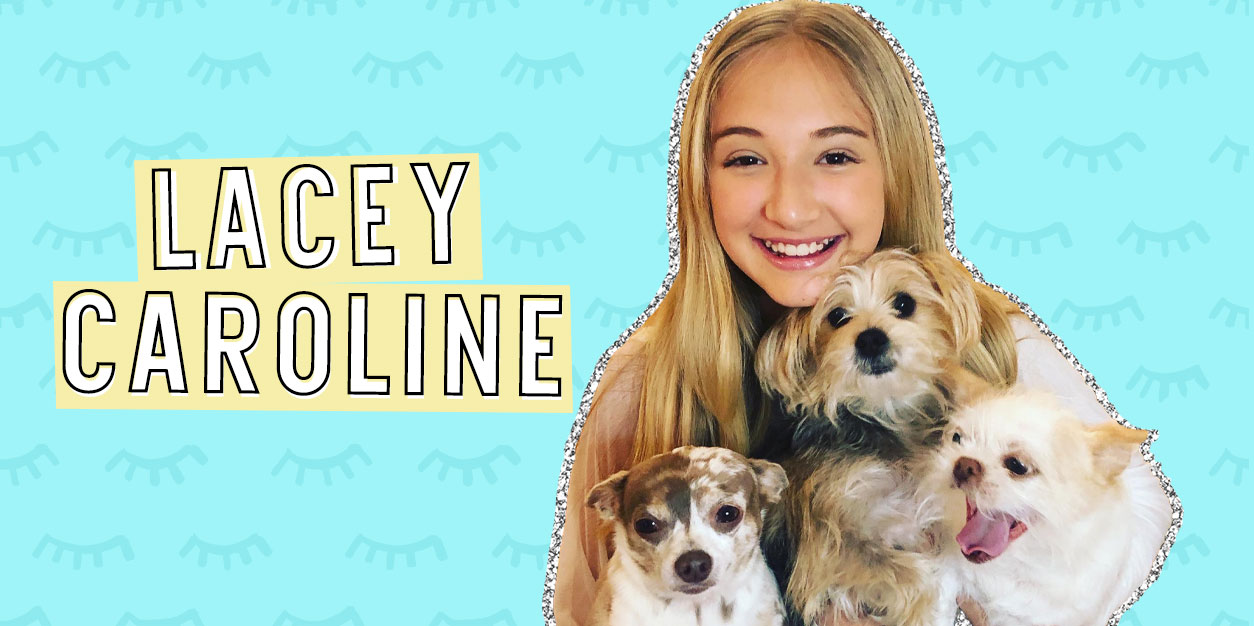 Lacey Caroline Shares Her Proudest Moment and Her Biggest Dreams
Lacey Caroline is a rising star with a big heart!
Lacey's career began as a mini-mascot, performing alongside her dad at professional sporting events for the NFL, NBA, and other big games. Discovering she loved to perform, Lacey followed her dreams to dance and competitive cheerleading, eventually finding her passion for acting through community theater. It wasn't long before she realized she loved all aspects of the entertainment industry, and dreams of making her mark in any way she can – through acting, producing, and directing.
She believes in the positive impact of entertainment and the arts, and recently lent her time to help raise funds for an impressive arts center in her hometown in North Carolina. Lacey is also passionate about human rights and equality and plans to continue using her voice for good as often as she can. When she's not busy working, Lacey enjoys reading in her hammock, being on the water, and spending time with her three dogs, Lola, Lucian, and Leo!
Get to know Lacey Caroline as she chats about discovering her love of acting, her proudest career moment, and the new skills she learned during quarantine!
Get to Know Lacey Caroline: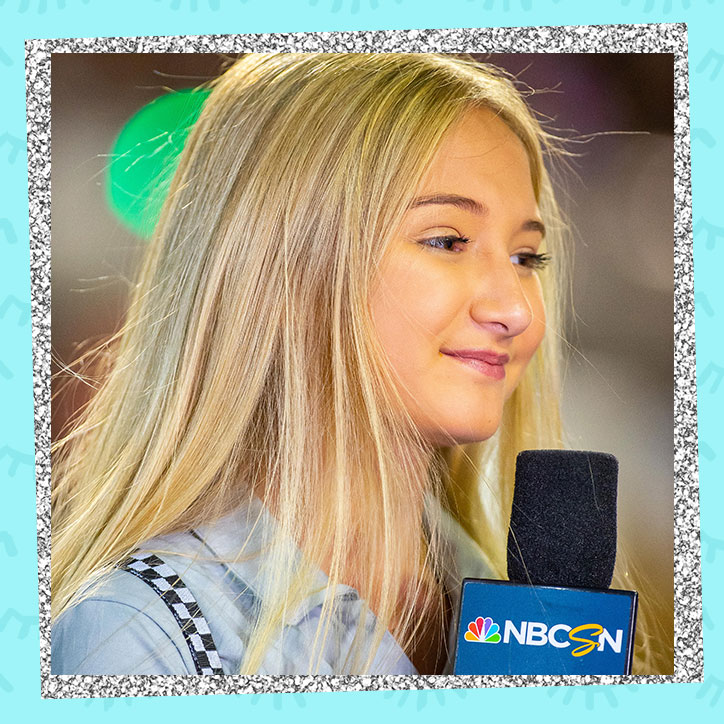 It seems like you were born to be in the spotlight! Tell us a little about how you got your start.

LACEY CAROLINE: Even though my father is a career professional mascot and my mother was a competitive and professional cheerleader and coach, as well as an active thespian, they let me find the spotlight on my own.

I started out as a dancer and all-star cheerleader but discovered my love for acting through community theatre. I knew that I had found my true passion and left competitive cheer to focus on acting and singing! Very soon after I signed with a local agent, I booked a role in a Lifetime Movie, and less than a year later booked a starring role in the 2019 Hallmark Hall of Fame Movie, A Christmas Love Story.

I have been very blessed with everything that has happened in the past year and was very excited to sign with NY/LA-based agency, Avalon Artists Group, during quarantine.
You've been everything from a kid reporter to a mascot and actress! What is your proudest career moment so far?

LACEY: Honestly, I have been so blessed in my short career and have so much to look forward to. One of my proudest moments is when I was cast as the lead character in a television pilot. Playing the role of Jamie in Harbor Island gave me the ability to really see what it takes to develop a project from the beginning and I was lucky enough to see much of the behind the scenes and even help a little!

This experience made me so much more interested in how tv and film is produced and it is certainly something I want to do in the future.
What's up next for you?

LACEY: I have a few major auditions out the door – so fingers crossed on those, and I am working on adding a Manager to my team!

I also have several projects lined up for the summer (2 short films, a feature film, and a series) pending the state of COVID-19. I would love to get out to Salt Lake City for one of the final Supercross races with Feld Entertainment, if allowed, and am really excited for the industry to start back up again! I'm so ready to be back on set – safely, of course.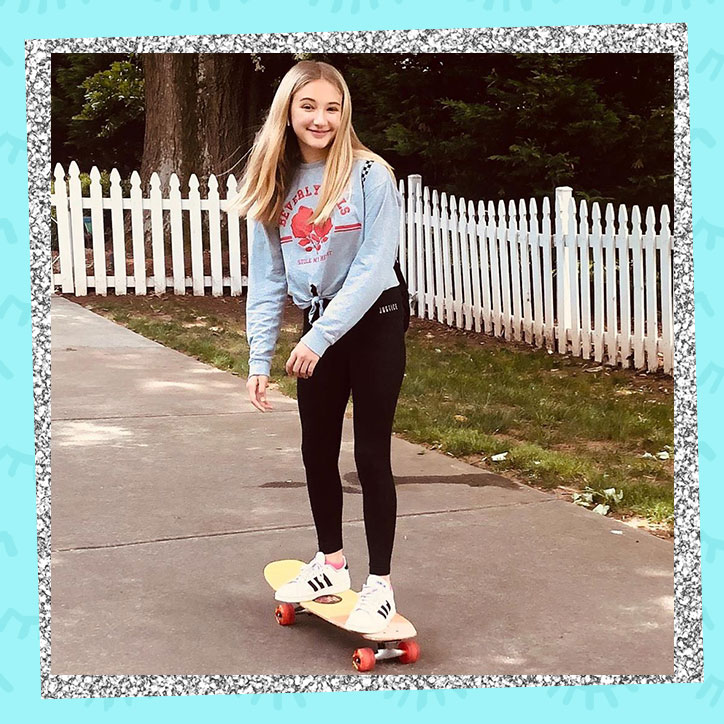 What is something you learned during quarantine?

LACEY: I learned how to skateboard during quarantine! I also taught myself a few tricks on the trampoline, worked on my piano planning, and tried to learn Japanese. That did not go so well, but it's something I want to learn someday as my Dad's mother was from Okinawa.
What are some things you like to do for fun?

LACEY: I love to skateboard, hang out with my friends, go on car rides with my Dad, play video games, binge watch Netflix, and spend way too much time on Tik Tok.
We hear you're incredibly passionate about giving back. How do you make a positive impact?

LACEY: I really try and live by the golden rule – treat people how you want to be treated. I am passionate about equality for all people and hope to be able to spread that message through my career someday!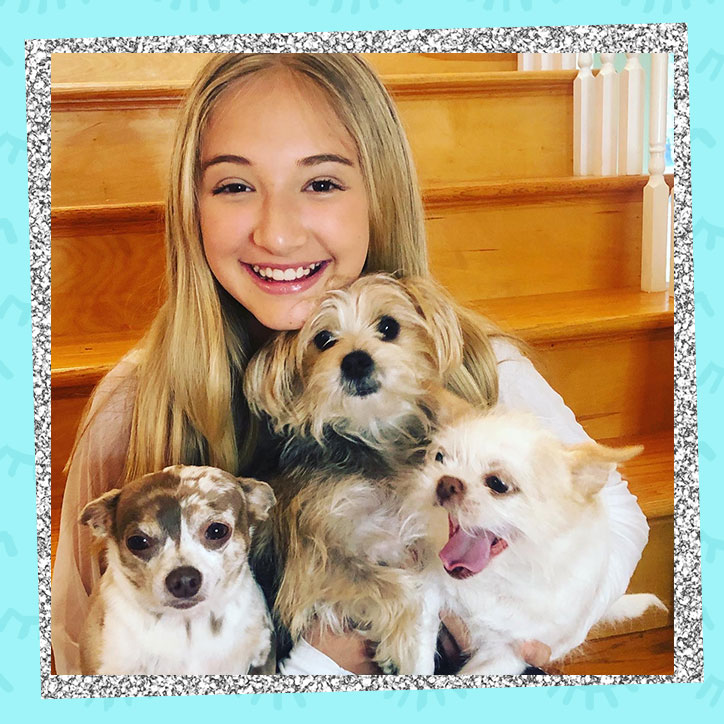 Who are some of your female role models, and how do they inspire you?

LACEY: Ellen DeGeneres, Michelle Obama, Reese Witherspoon, Oprah, Tiffany Rhodes – these are all successful, educated, powerful women who use their popularity and voices to spread the message of equality.
What is your biggest dream for the future?

LACEY: Professionally, my biggest goal is to be on a long-running sitcom that enables me to create a family with the cast and crew. And I would also love to direct a few episodes.

Personally, I dream that we all live in a world where you see people for who they truly are, not what they are on the outside.
Do you have any words of wisdom you'd like to share with your fans?

LACEY: I don't know if I really have a ton of fans yet (but if I do, thank you so much!), but one of my all-time favorite quotes is "No one ever made a difference by being like everyone else" – P.T. Barnum.

To me, that means be you and don't let anyone else's opinions of you put a shadow on your shine!
Feeling inspired by Lacey's passion? Fuel your girl power with these empowering quotes by amazing women!