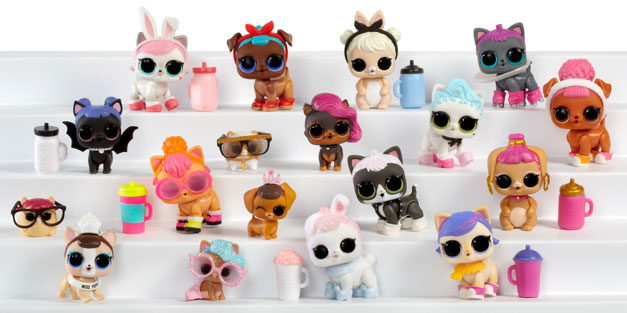 L.O.L. Surprise! Debuts Pets, Unboxing Booths, & a Big Surprise Sweepstakes
On Monday we headed over to Times Square for a super special event at Toys R Us! The reveal of the L.O.L. Surprise! Video Unboxing Booth AND the reveal of the brand new L.O.L. Surprise! Pets line!
L.O.L. Surprise! Video Unboxing Booth: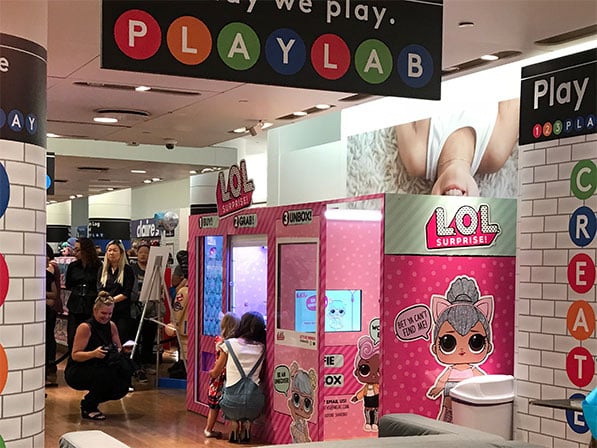 On September 29th, MGA Entertainment threw a celebratory event in LA to unveil the very first L.O.L. Surprise! Video Unboxing Booth as well as a first look at the L.OL. Surprise! Big Surprise, which contains 50 never before seen surprises inside. The event looked like a ton of fun, so we were delighted when they invited us to the second one in NYC.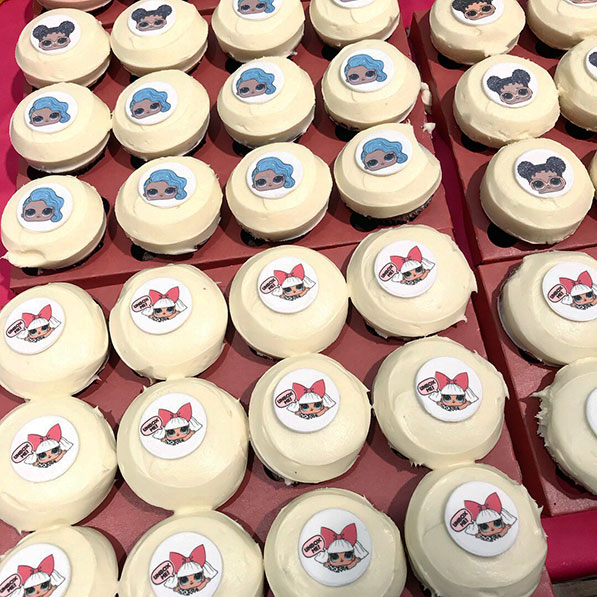 There were L.O.L. Surprise! cupcakes from the amazing Sprinkles bakery, limited edition L.O.L. Surprise! enamel pins for collectors lucky enough to snag one, and a ton of fun, interactive activities including nail art, glitter tattoos, and of course, the unboxing booth!
Even the influencers came out for the big day, including Amy Jo from DCTC, Nicky Hilton Rothschild, and Hilaria Baldwin showed up for the celebration amongst other bloggers, YouTubers, and toy lovers. L.O.L. fans were also able to check out the new L.O.L. Surprise! Ball Pop game, which is available now for iOS, Android, and Kindle.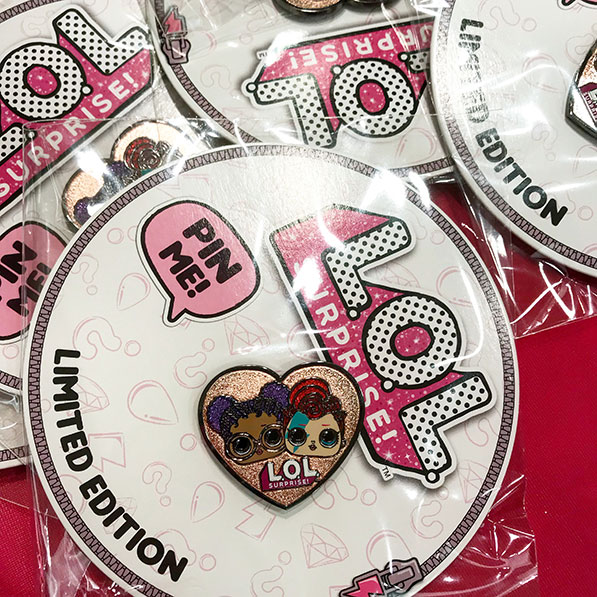 The unboxing booths were a really cool experience all around. There isn't anything quite like it anywhere else! First, you purchase an L.O.L. ball on a big touchscreen. Then you play an arcade crane game to try and grab your ball. Once you've got them, you step into the role of unboxer as you unwrap your L.O.L. Surprise! on camera and make your own unboxing video just like your favorite YouTubers. Each unboxing booth is filled with Series 2 L.O.L. Surprise! balls and a single Glitter Series ball.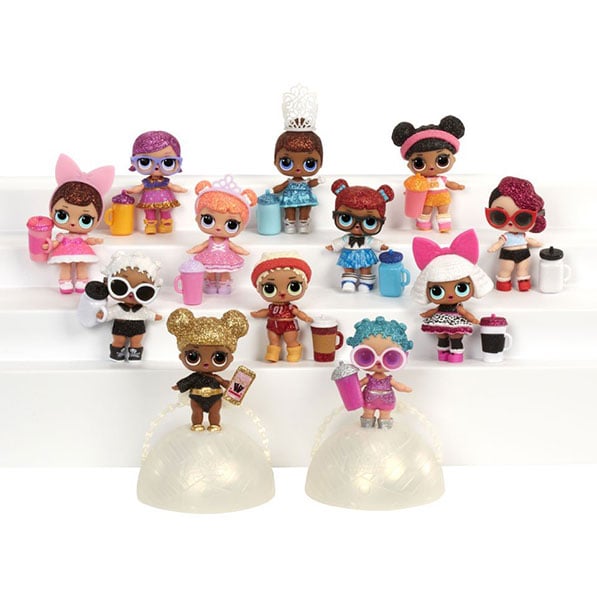 The new Glitter Series just hit stores on October 1st, so if you're not lucky enough to grab it from the unboxing booth, you can still get one in stores. The new Glitter Series dolls feature super sparkly versions of the 12 most popular L.O.L. girls like Queen Bee, Rocker, and Diva. They also boast cute new outfits.
Don't live in LA or NYC? Don't fret; you can still get in on the fun! MGAE is bringing the video unboxing booth to 15 cities. Here's the list of cities, including London and Toronto, which will both have extra special launch events!
Ann Arbor, MI

Bloomington, MN

Boston, MA

Chandler, AZ

Charlotte, NC

Dallas, TX

King of Prussia, PA

London, England

Los Angeles, CA

Miami, FL

New York, NY

San Francisco, CA

Schaumburg, IL

Seattle, WA

Toronto, Ontario
For dates, locations, and event info, hit up the L.O.L. Surprise website.
L.O.L. Surprise! Pets:

The new Glitter Series is really exciting, but are you ready for something even newer and extra adorable? A brand new series of L.O.L.s are about to hit stores on November 1st – L.O.L. Surprise! Pets!
Like Little Sisters, Pets are sidekicks to the L.O.L. Surprise! dolls you know and love. There are 4 types of pets to discover, kitties, puppies, bunnies, and the ultra-rare hamsters. Each pet is themed to match your L.O.L. Surprise favs, as you can see above. There will be over 35 pets to adopt and collect, each complete with their own stickers, accessories, and other surprises to discover.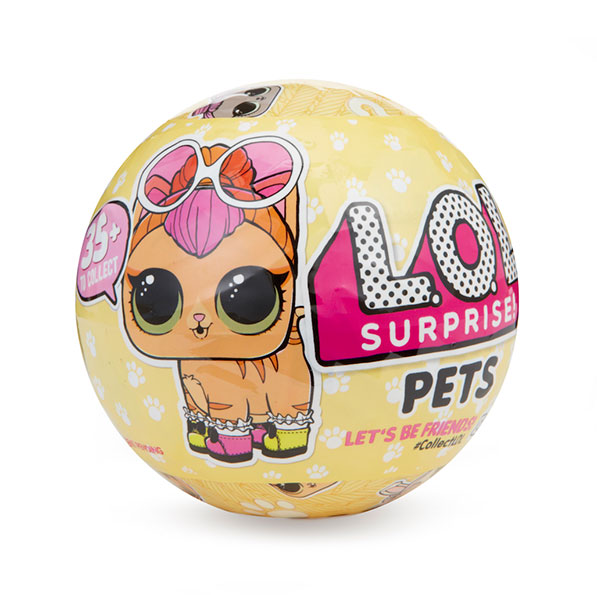 We can definitely see these selling out like crazy, so definitely keep an eye out for the pastel yellow balls next time you're out toy hunting.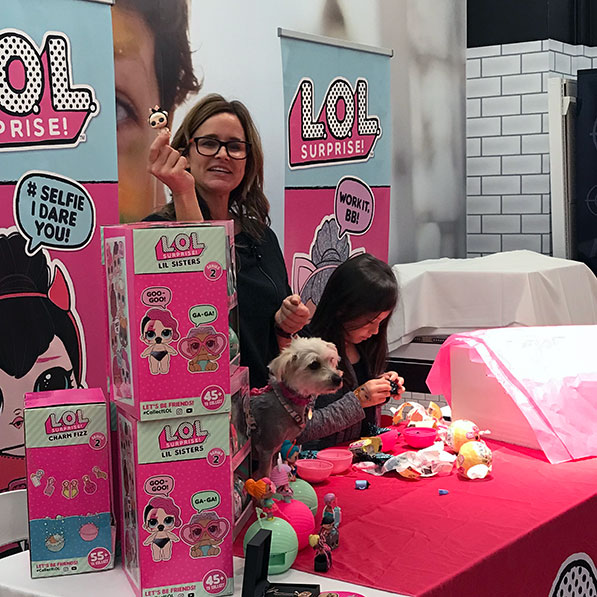 To celebrate the big reveal, Amy Jo from DCTC and the Amy Jo Show showed off the new yellow balls, unboxed a few L.O.L. Pets live at the event, and unveiled the entire line for the very first time. She posted a video about the event, be sure to check it out here!
L.O.L. Surprise! Big Surprise Sweepstakes: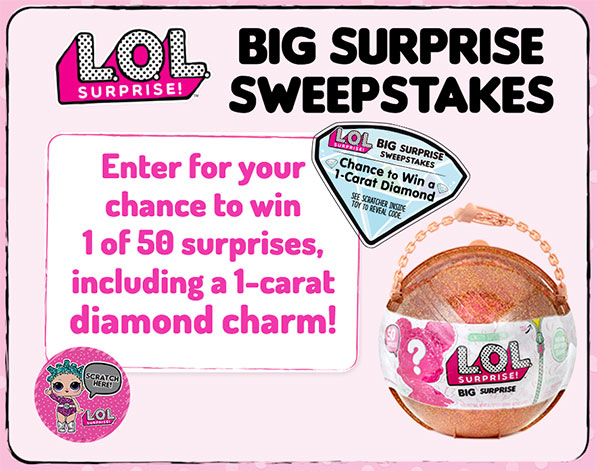 If the unboxing booth isn't heading to your city, there's still some fun for you to get in on. L.O.L. Surprise! is hosting a Big Surprise Sweepstakes where L.O.L. fans have a chance to win 1 of FIFTY prizes. The prizes include full sets of L.O.L. Dolls, Little Sisters, Glitter Series, or a Fizz Factory – but the Grand Prize is the most exciting of all. 10 lucky winners will receive a glamorous L.O.L. Surprise! charm, complete with a 1-Carat diamond. We saw it up close at the event, and it was super pretty!
So how can you enter? You can find scratch-off cards inside specially marked L.O.L. Surprise! Big Surprise balls OR head over to the Big Surprise Sweepstakes website to get a free entry code. Starting November 15th, L.O.L. Surprise! will begin posting the winning codes on their site every day through January 31, 2018, so you'll need to check back each day to see if you won! For more info on the sweepstakes and how to enter, visit the website here.
If all that wasn't enough, we heard some rumblings and rumors about a possible new Mermaids series on the way. We have a feeling that won't be the only new L.O.L. Surprise! item headed our way over the next few months, so we'll be sure to keep you guys in the loop!
Need even more L.O.L. Surprise! in your life? Put together an outfit and we'll tell you which L.O.L. Suprise! Doll you are!