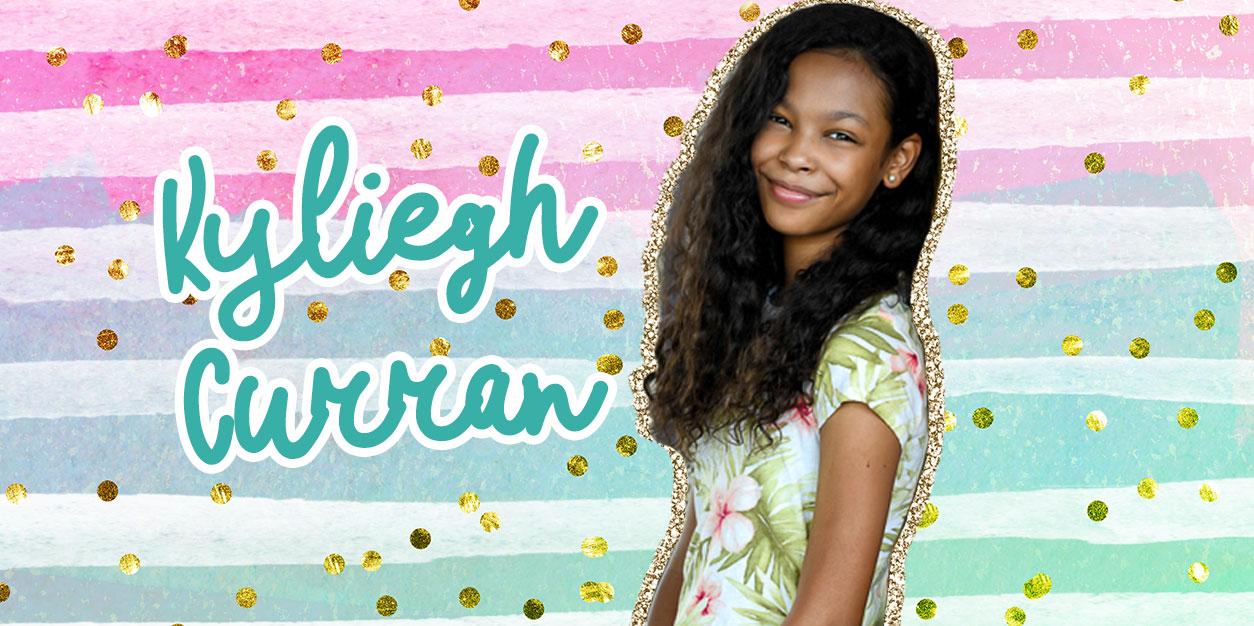 Kyliegh Curran on Doctor Sleep and her Biggest Passions
Kyliegh Curran's star shines bright both on the stage and on the big screen!
This thirteen-year-old actress is making her mark both on Broadway and in Hollywood. Only a lucky few have ever had the chance to perform in the iconic Disney musical, The Lion King, and Kyliegh Curran is one of them. Before she started taking on roles in TV and movies, Kyliegh's love of acting began on the stage. Now, she's landed a major role in the upcoming supernatural thriller, Doctor Sleep, the sequel to Steven King's horror classic, The Shining.
In addition to acting, Kyliegh is passionate about environmental issues and female empowerment. She knows the importance of helping others in need and recently spoke at the Girls Inc. chapter in Atlanta, where she lives. In her free time, Kyliegh loves vegan food, dancing, and gaming with her besties.
Get to know Kyliegh Curran as she chats about getting her start on the stage, what she learned from Doctor Sleep, and why she aspires to be like Audrey Hepburn.
Get to Know Kyliegh Curran: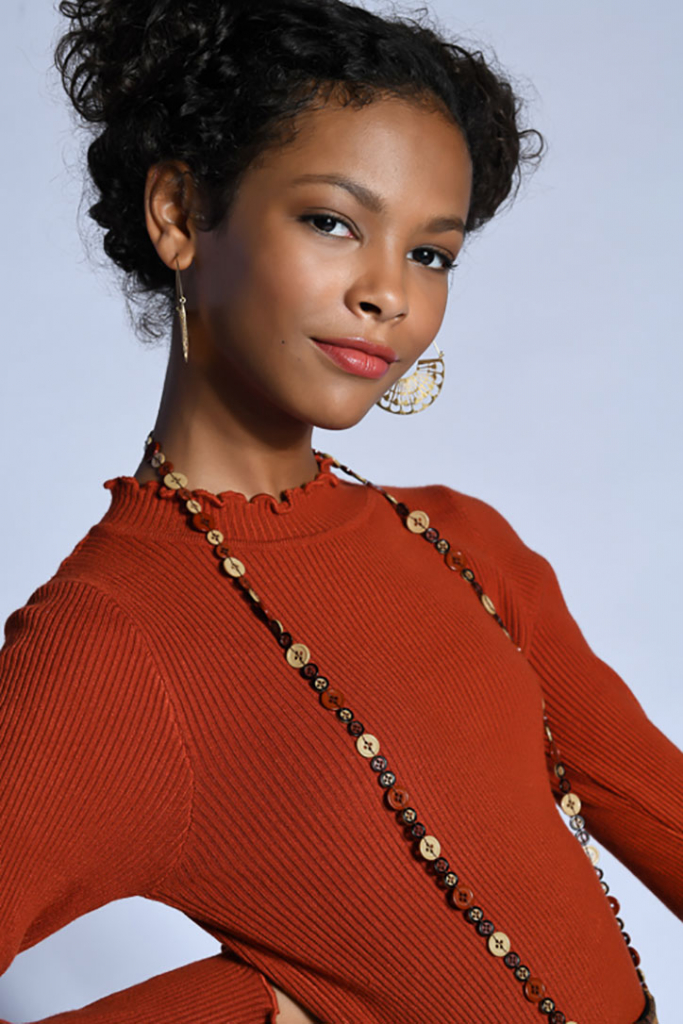 How did you first discover your passion for acting?

KYLIEGH CURRAN: I've always been a really energetic and theatrical kid. When I moved to Miami, I found a way to channel that energy – through theatre! I adored being able to portray different characters, sing, act and dance all while being on a stage. This is also where I first discovered my passion for acting.
You star as Abra Stone in the upcoming thriller, Doctor Sleep. What can you share about the film?

KYLIEGH: Doctor Sleep is a supernatural thriller and is the continuation of Danny Torrance's (played by Ewan McGregor) story, 40 years after the classic film, The Shining. It hits theaters on November 8th!
Abra is incredibly powerful. What was it like being able to portray a girl with such amazing abilities?

KYLIEGH: I love how extremely powerful Abra is even though she is so young! I don't think we get to see enough young and powerful girls like Abra on the screen and that's what really drew me to her, it was very special.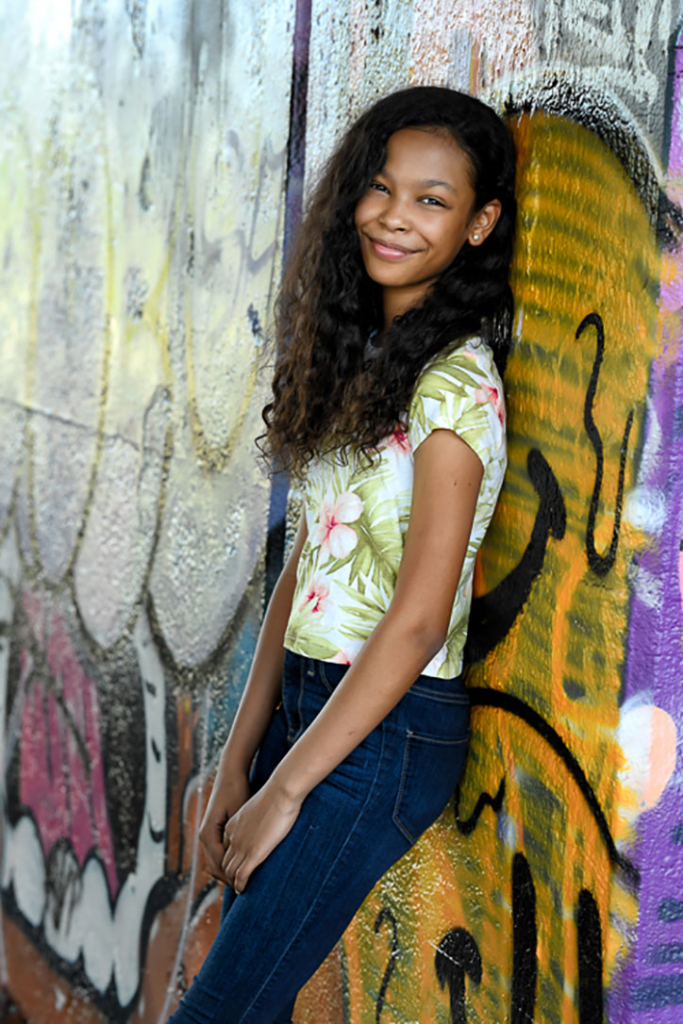 As one of your first big roles, it must have been a great learning experience for you. What is the most valuable thing you took away from your time on set?

KYLIEGH: This role allowed me to be able to really understand my character better. I read the script many, many times and each time I read it I learned something new about Abra. Through this I learned a lot about all of the characters and what chemistry you can build with them if you dive deep.
You have also performed as Young Nala in The Lion King on Broadway. What do you love most about performing on stage?

KYLIEGH: Performing live and on-stage has a completely different feel from acting in a film. I love both, but theatre has always been my home. It always feels like a party onstage! Everyone and everything is always moving! The lights, the music and the people just fill you with happiness.
Who are a few of your female role models and how do they inspire you?

KYLIEGH: Audrey Hepburn has always been my inspiration. She did so many wonderful things for other people, and she saved a lot of animals! Who couldn't love her? On the screen, she always looked like a princess. I hope to be just like her when I'm older.
We hear you're a vegan! What are some of your favorite vegan foods?

KYLIEGH: Ramen, FBLT (fake bacon, lettuce and tomato) sandwiches, and vegan burgers are my favorite! My mom makes the best sandwiches and luckily, we have a ton of great ramen stops near where we live.
What are some things you like to do for fun?

KYLIEGH: Dancing is one of my favorite activities. Learning new steps is a great challenge and is one of my favorite ways to channel my energy. I love it with all of my heart. Another thing I like to do for fun is playing games with my friends. We'll log on a server and play for hours after my dance classes.
What are you most passionate about?

KYLIEGH: I'm very passionate about the environment, I try to reduce my single-use plastic waste as much as possible and always use reusable utensils/cups. I'm also passionate about female empowerment. I recently visited and spoke at Girls Inc. in Atlanta, where I live, and love supporting the programs they offer girls in my area.
Do you have any words of wisdom you'd like to share with your fans?

KYLIEGH: There's nowhere to go but up! Stay persistent and your dreams will come true.
Now that you're in the know about Kyliegh, click here to get to know All That star, Reece Caddell!