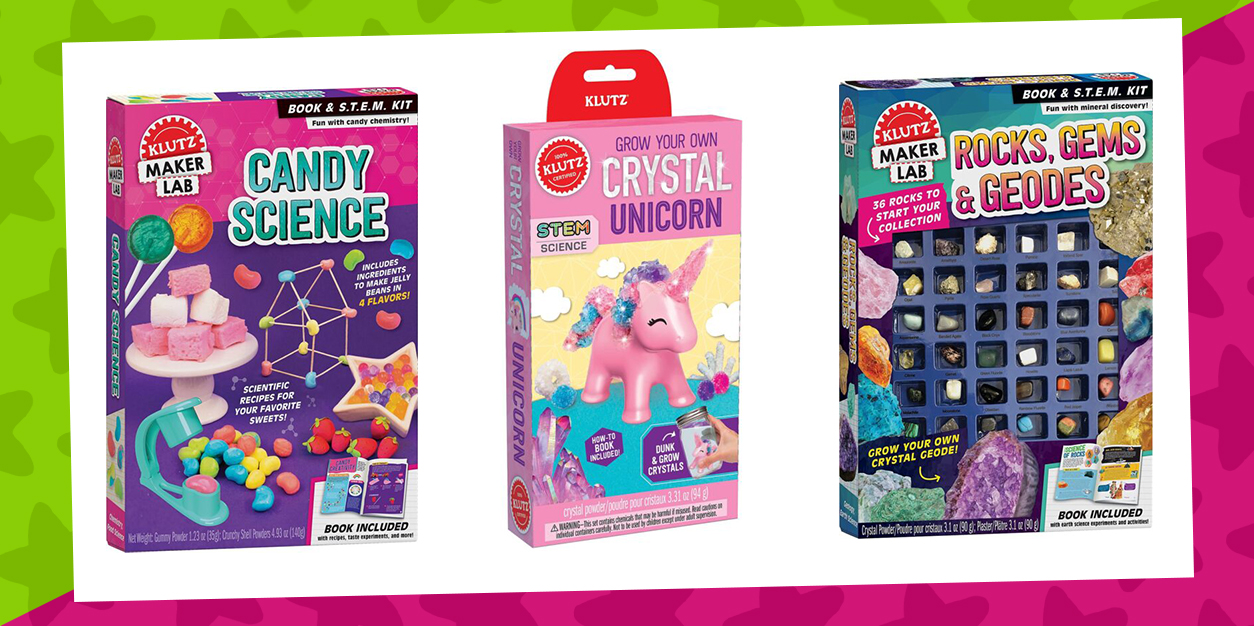 Embrace Your Innovative Spirit with These Klutz Kits + GIVEAWAY
NOTE: We teamed up with Klutz for this STEM/STEAM Day Giveaway. All opinions are our own; we were under no obligation to give a positive review. Giveaway prizes provided by Klutz.
November 8th is STEM/STEAM Day, a day where we celebrate the brilliant minds that have paved the way for innovation before us, as well as the young people who are changing the world today. Without an endless curiosity and passion for Science, Technology, Engineering, Art, and Math, the world we live in would be completely different.
That's why we love to celebrate STEM/STEAM Day by helping spark your own love for all things STEM. No one said you had to be an adult to start changing the world, in fact, your love of making, creating, and innovating can start right now. Your interests today, even the simplest ones, are putting you on a path towards your future.
We've teamed up with our BFFs at Klutz to celebrate STEM/STEAM Day in a big way. We've rounded up a few of our favorite STEM-focused Klutz kits to help you explore the basics of circuitry, physics, geology, and more while also having a blast and doing some simple DIYs! One lucky winner will also receive our Klutz STEM Day Prize Pack, which includes ALL the kits on our list!
Our Klutz Favs for STEM Day: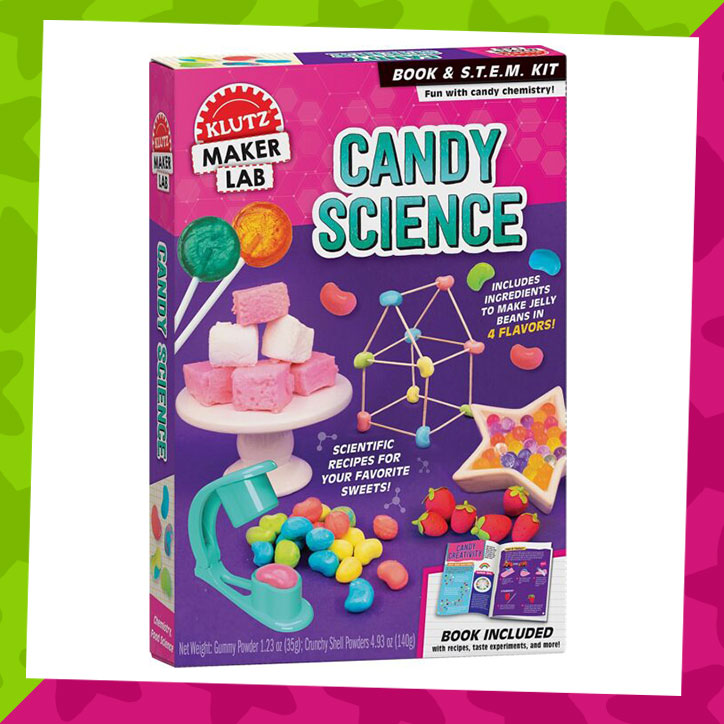 Maker Lab: Candy Science:
What better way to kickstart your interest in science and chemistry than by whipping up some delicious candy treats? Step into your kitchen laboratory and become a candy chemist! Candy may seem more delicious than scientific, but these tasty treats are made out of one of the most fascinating ingredients out there – sugar!
Being a Maker Lab kit, the instruction booklet isn't just filled with candy recipes and DIY instructions, but also science facts. You'll become a wealth of knowledge while creating and snacking on everything from flavored to jellybeans to squishy marshmallows and edible slime.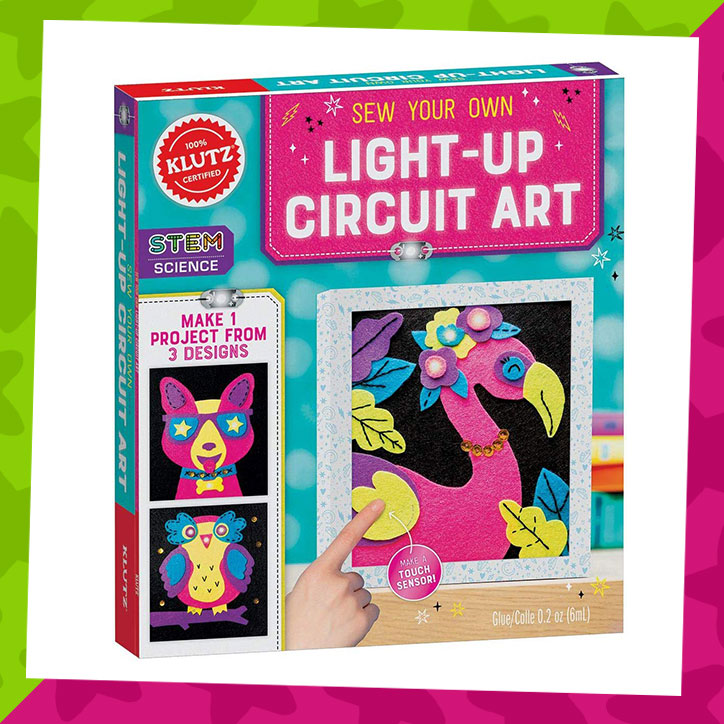 Sew Your Own Light Up Circuit Art:
This kit may seem like just a cute DIY to help you add fabulous flair to your bedroom, but it's so much more!
While sewing together colorful felt pieces to create a fancy flamingo, dapper doggo, or brilliant owl, you'll also be learning a thing or two about circuitry and touch sensors. Using conductive thread and sewable LED lights, you'll learn basic electronics techniques that transform your simple art piece into a tech masterpiece. When it's complete, tap on the sensor and watch as your creation glows and bask in the glory of knowing you just explored your creative AND scientific side at the same time!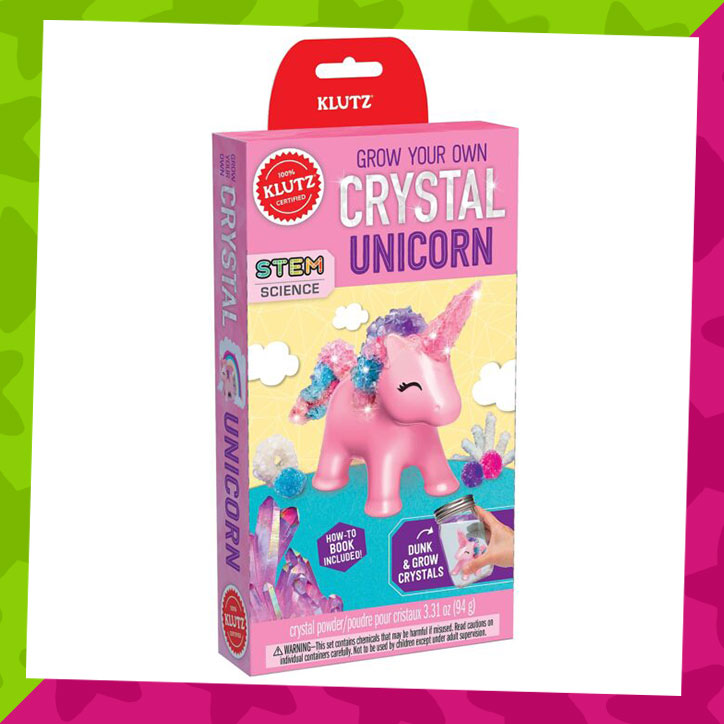 Grow Your Own Crystal Unicorn:
If you're all about crystals, this is the kit for you! This kit is a bit simpler than the rest, but it will still help your love of science blossom.
While growing a dazzling mane, tail, and horn for your unicorn friend, you will learn about the molecular makeup of crystals, as well as how and why they form. It may seem like magic watching crystals form before your eyes, but it's actually science!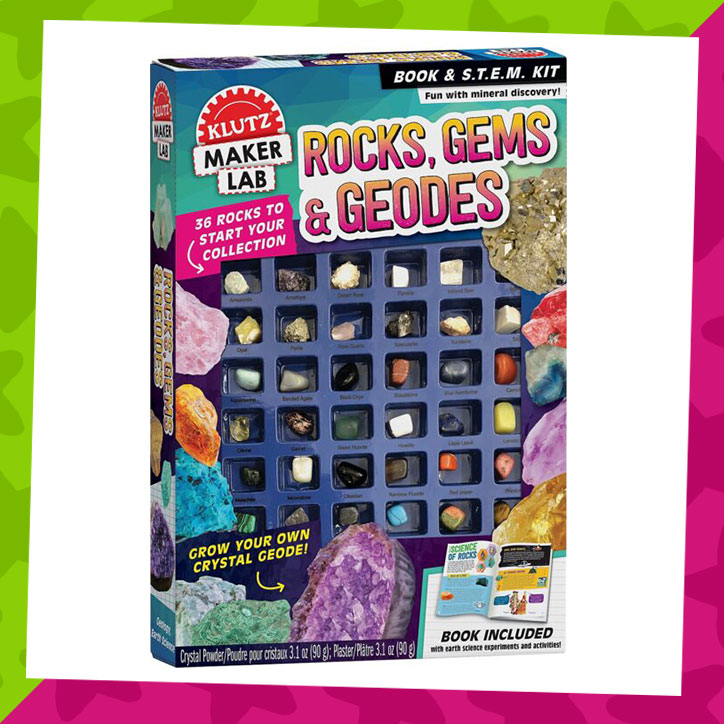 Maker Lab: Rocks, Gems, & Geodes:
If you're the kind of kid who loves collecting rocks or searching the beach for different styles of shells, you're already interested in Earth Science! This Maker Lab kit is perfect for anyone looking to start a collection of rocks, gems, and geodes and learn more about geology.
The fact-filled booklet features information about different varieties of rocks and minerals, as well as instructions to help you grow your own geode. You'll also go hands-on with fun experiments, like float tests and scratch tests, and even building your own rock tumbler.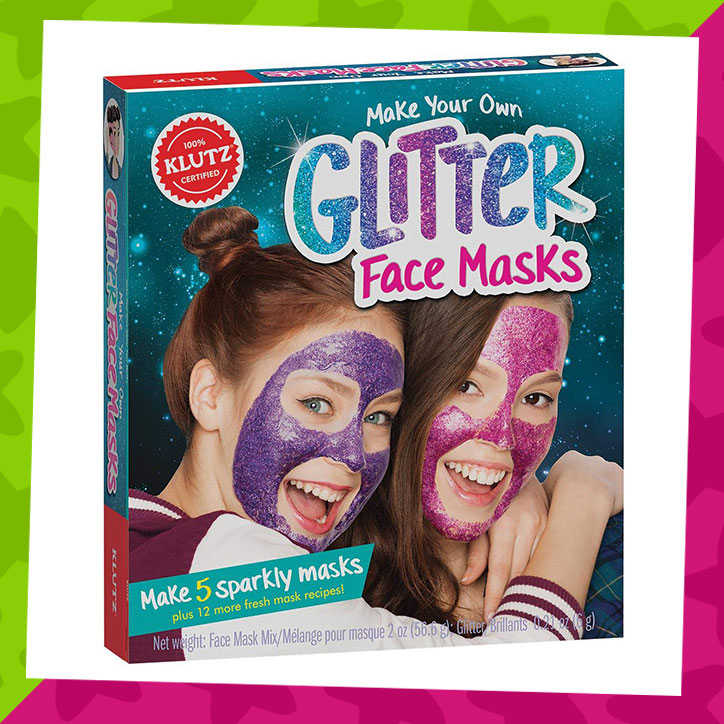 Make Your Own Glitter Face Masks:
Who said science can't be glam? After a long day of coding at your desk or being on your feet in the lab, you deserve a break. With the Make Your Own Glitter Face Masks kit, you can sparkle as hard as you science.
You'll be able to whip up 5 selfie-worthy sparkly masks right out of the box, plus 12 additional recipes using common kitchen items. As you mix together your ingredients, you'll witness the different properties of each mask – some are stickier, others are stretchier, and they'll all smooth, moisturize, and nourish your skin!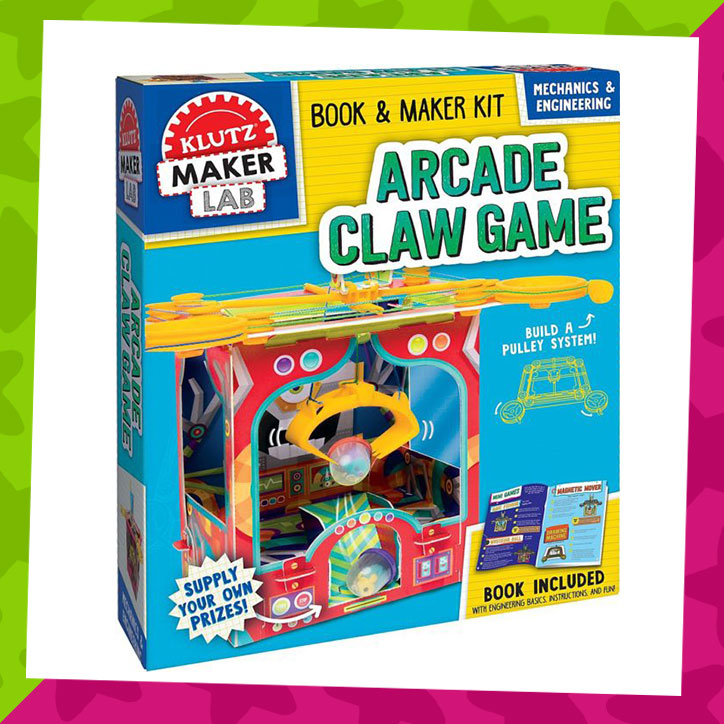 Maker Lab: Arcade Claw Game:
If you're like us, you live for claw machines and always need to stop and play them no matter where you are. But what if you could build your own to keep in your room while also learning the engineering techniques that make it all work?
This Arcade Claw Game kit teaches you how to build a pulley system and explore the physics of force and motion while creating a working crane game! The booklet also features instructions on how to engineer your claw to become a magnetic mover and drawing tool.
Klutz STEM Day Giveaway: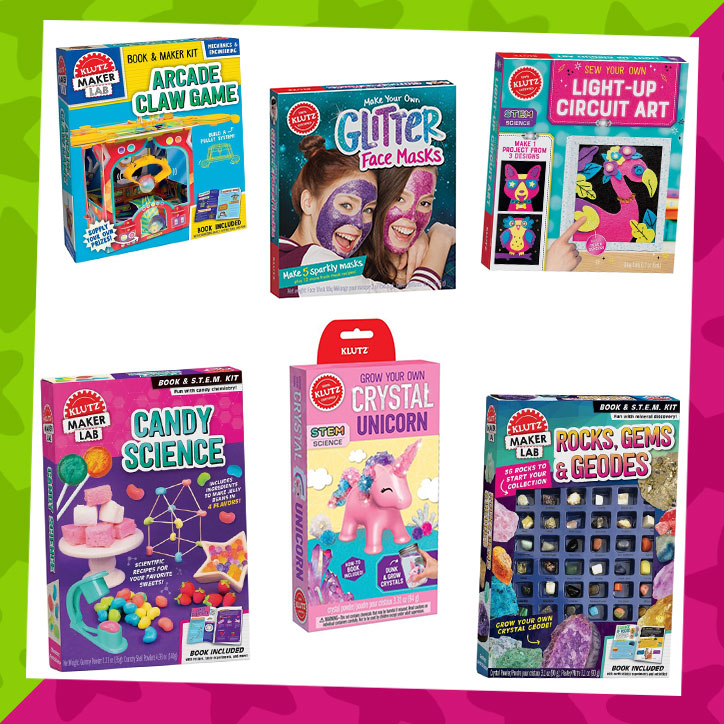 WHAT DO I WIN?:
ONE (1) lucky winner will receive a Klutz STEM Day Prize Pack that includes:
– ONE (1) Maker Lab: Candy Science Kit
– ONE (1) Sew Your Own Light Up Circuit Art Kit
– ONE (1) Grow Your Own Crystal Unicorn Kit
– ONE (1) Maker Lab: Rocks, Gems, & Geodes Kit
– ONE (1) Make Your Own Glitter Face Masks Kit
– ONE (1) Maker Lab: Arcade Claw Game Kit
*Prizes generously provided by Klutz
HOW DO I ENTER?:
Grab a parent or guardian and have them fill out the form below by November 15, 2019 at 11:59pm ET.
Giveaway runs from 11/08/19 at 12:00 pm ET through 11/15/19 at 11:59 pm. Open to US residents ONLY. Be sure to read the fully detailed rules HERE before entering.
THIS GIVEAWAY HAS ENDED AND THE WINNER HAS BEEN CONTACTED.
You must be 18 or older to enter. Please, only ONE entry per person. If selected as a winner, we will provide your parent/guardian with an affidavit to confirm that you are a valid winner who has permission to win. They will be REQUIRED to sign and return the affidavit to YAYOMG! to claim your prize. Prizes will not be mailed out without signed parental consent.
All this month, we're hosting more giveaways than ever before. Want a chance to win even more free stuff? Grab a parent and click here!