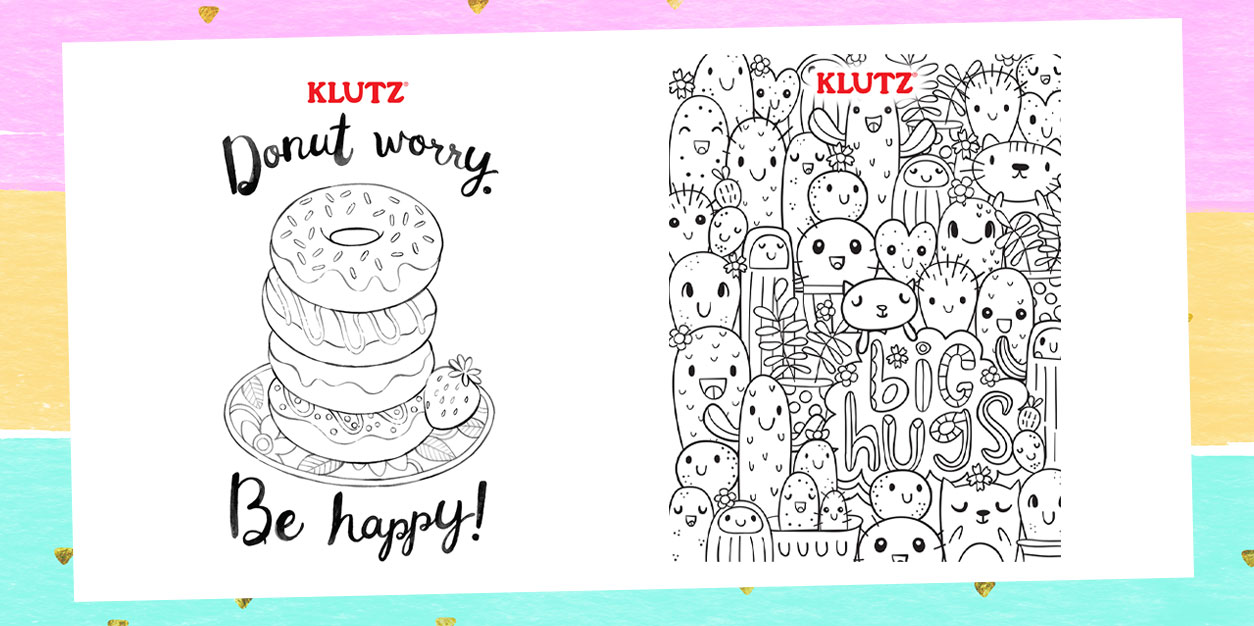 Let Your Creativity Flow With These Adorable Klutz Coloring Pages
NOTE: These Coloring Pages are featured in their Klutz Coloring Cute and Watercolor Dreams kits. They have been republished on our website with permission.
We've teamed up with our friends at Klutz to bring you some of the cutest coloring pages you've ever seen!
From tiny owls to cactus hugs, these designs are a surefire way to bring joy to an otherwise dull day. Whether you need a little me time after a long day of schoolwork or just a fun way to spend an afternoon with your siblings, these coloring pages are a perfect choice!
Each of these adorable coloring pages comes from an existing Klutz kit, so if you're feeling artsy, you'll definitely want to check them out. For now, feel free to download these designs to have at the ready whenever creativity strikes!
7 Adorable Coloring Pages to Keep Those Creative Vibes Thriving: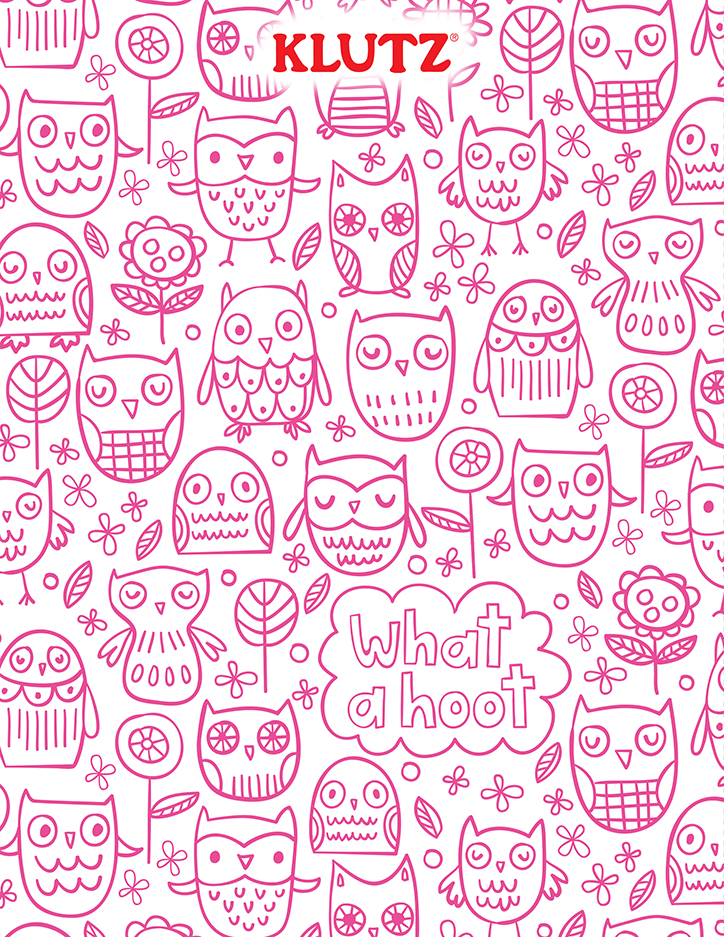 Did you know? Coloring is known to help reduce stress and anxiety!
After a pile of homework or a particularly bad day, spending a few minutes coloring can help you unwind. Your mind will feel clear and refreshed, plus, you'll have accomplished something creative. A total win-win!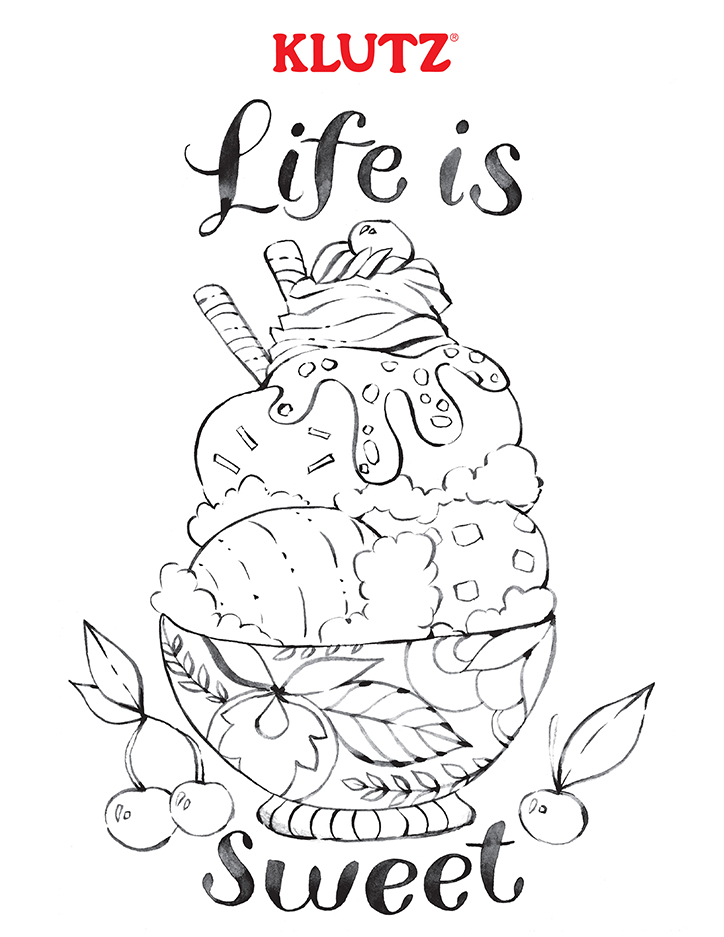 Use these coloring pages as a way to bond with your family. Gather up all your art supplies and whip up a tasty snack to munch on. Then sit around the table swapping stories and making memories together as you color.
This works well for social distancing BFF hangouts, too! Invite your friends to each pick out a design to color and then show them off via video chat!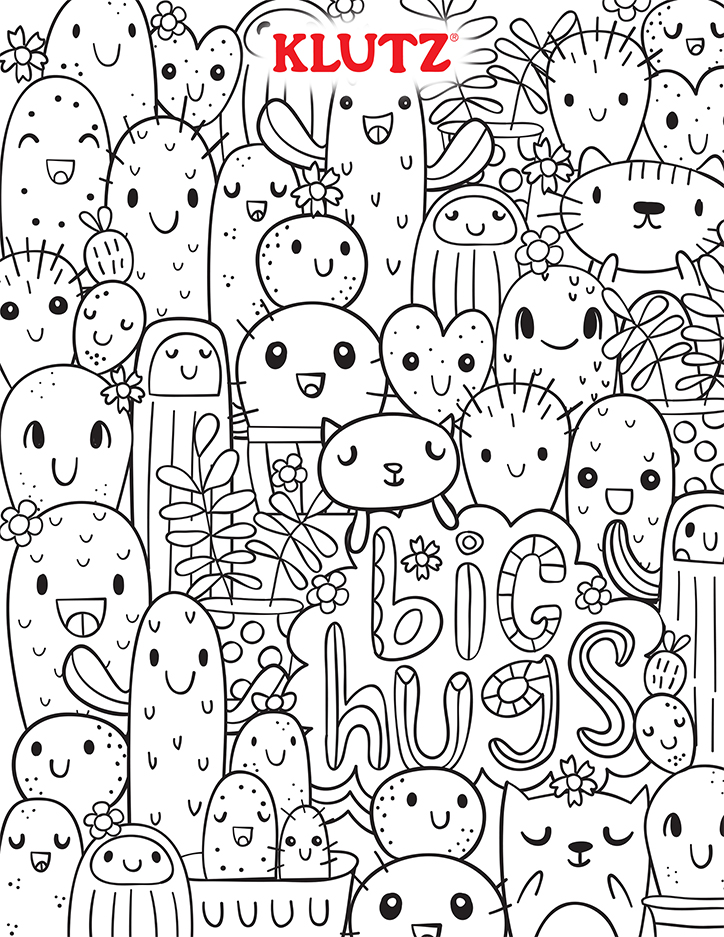 Coloring is an easy activity to bring outside with you. If you've been spending a lot of time at home and need a change of scenery, head to the yard!
Pairing some sunshine and fresh air with your coloring pages is sure to put you in an awesome mood and make you feel ready to take on any challenge that comes your way!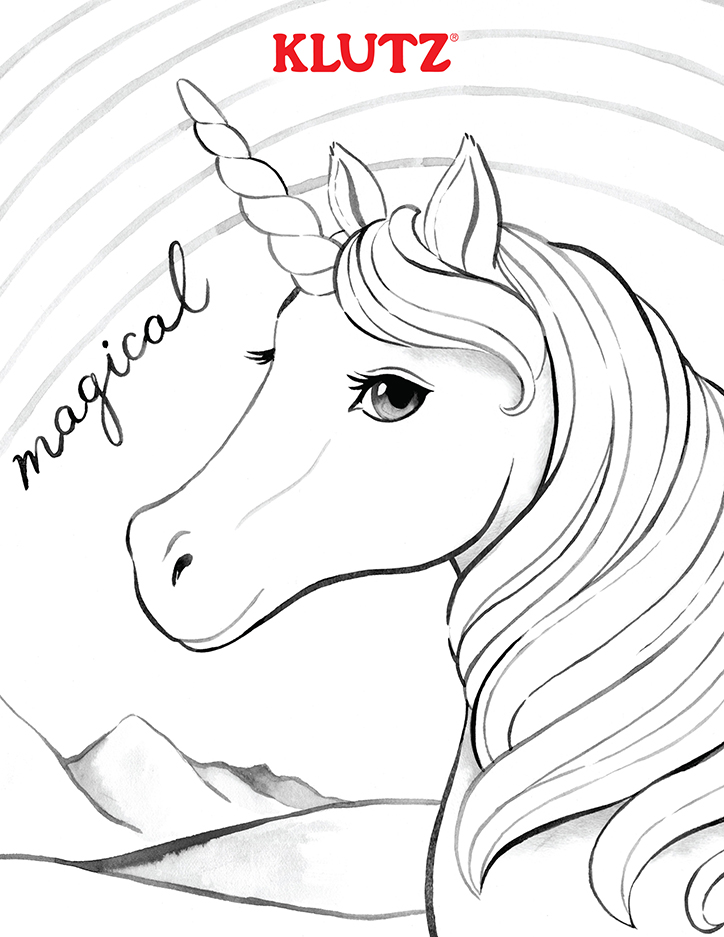 Coloring is a super easy way to express yourself through art and a seriously amazing way to explore your creativity.
Try out different shading techniques, add glitter, or swap your crayons for markers to bring your designs to life. Using pastels or paints can help you up your art game and make your creations look expert-level!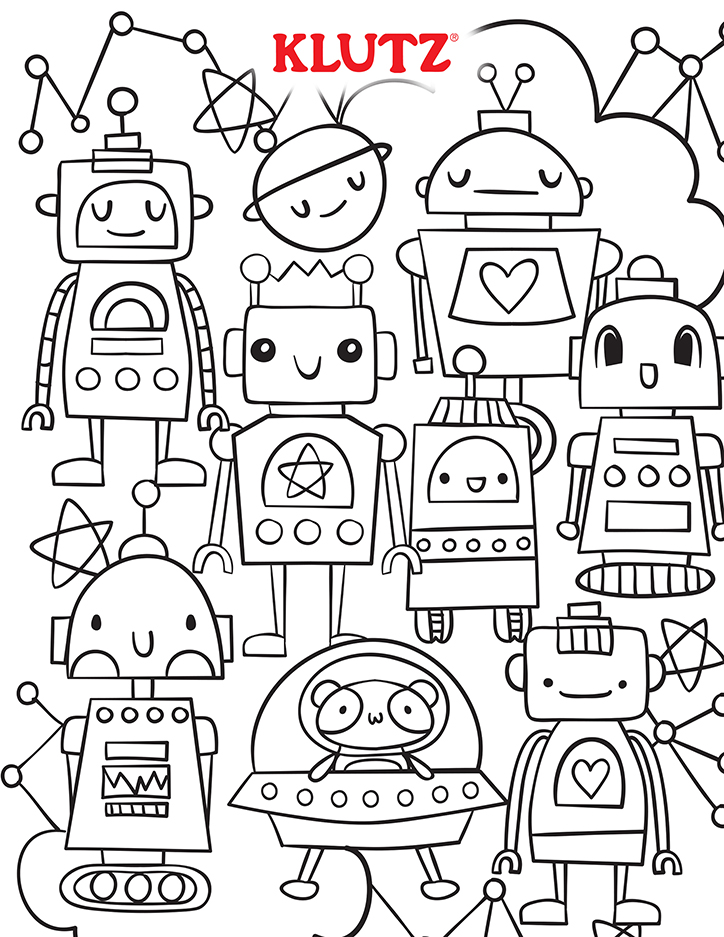 Been spending a lot of time coloring and aren't exactly sure what to do with your creations? Why not use them as a way to remind your besties that you're thinking of them?
Fold up one of your coloring pages, add a handwritten letter, and mail it to your BFF for an instant pen pal!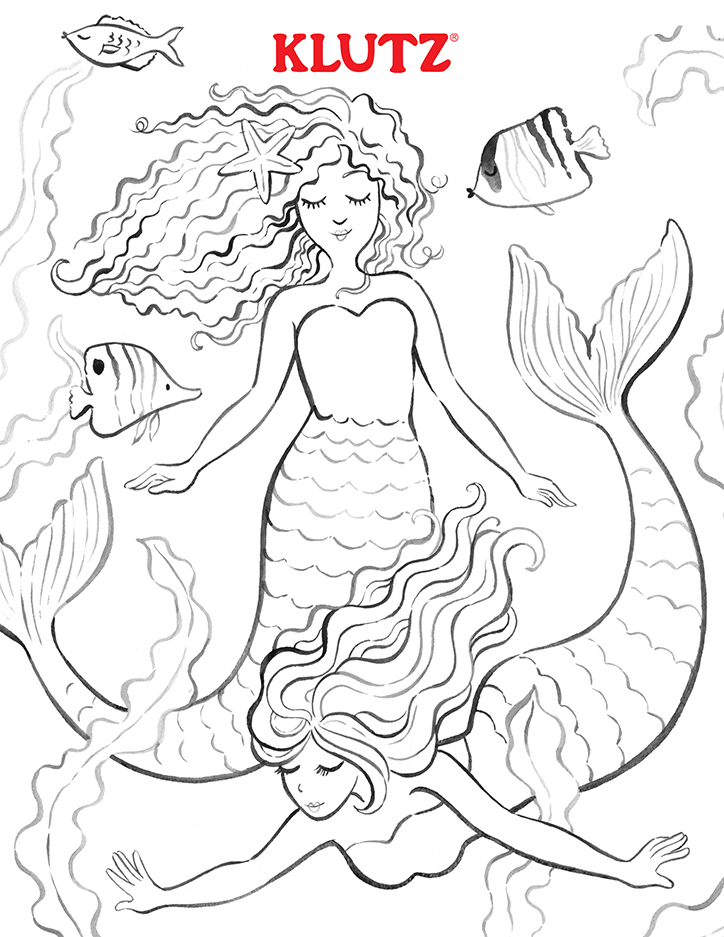 Let your creativity flow. There isn't really a "wrong way" when it comes to coloring.
We love making bold outlines around each section, and then lightly shading the insides for a striking contrast. You can also try doodling designs to fill the space, rather than simply filling each area with solid colors. The combinations are endless and the only limit is your imagination!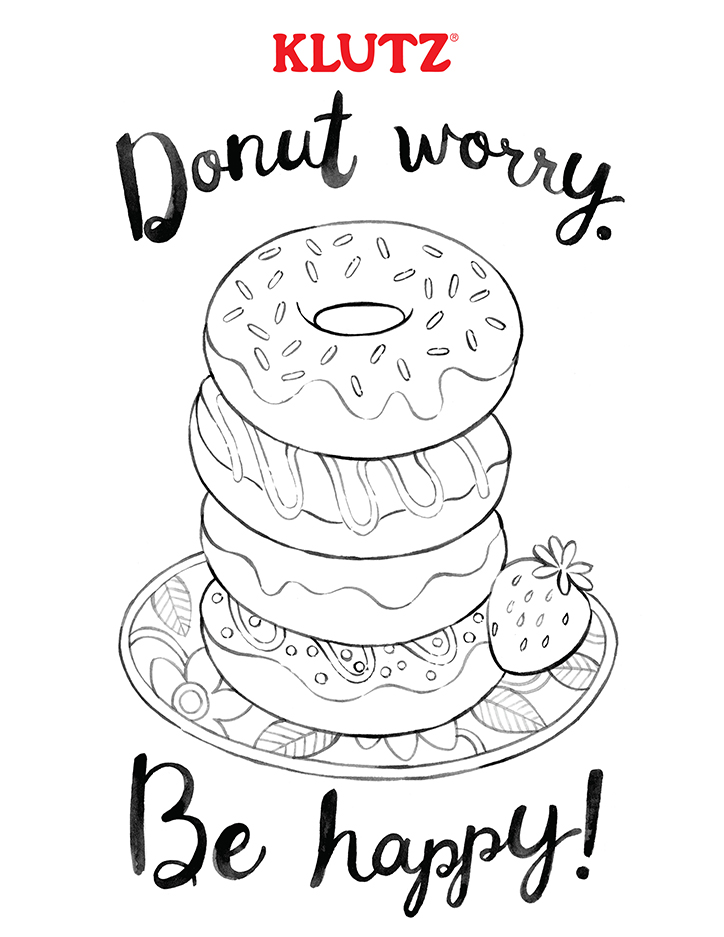 If you like these coloring page designs, there are even more you can get your hands on! Each of the pages we shared is featured in a Klutz kit filled with even more amazing designs and pro tips for exploring your artistic side.
You can find these designs (and soooo many more!) in the Klutz Watercolor Dreams and Coloring Cute kits. Each of these books comes with tips on how to shade and blend your colors, as well as advice on how to pair crazy color combos like a pro!
Next time you need to chill out, try whipping up this Bee Sweet Face Mask to turn any day into a spa day!