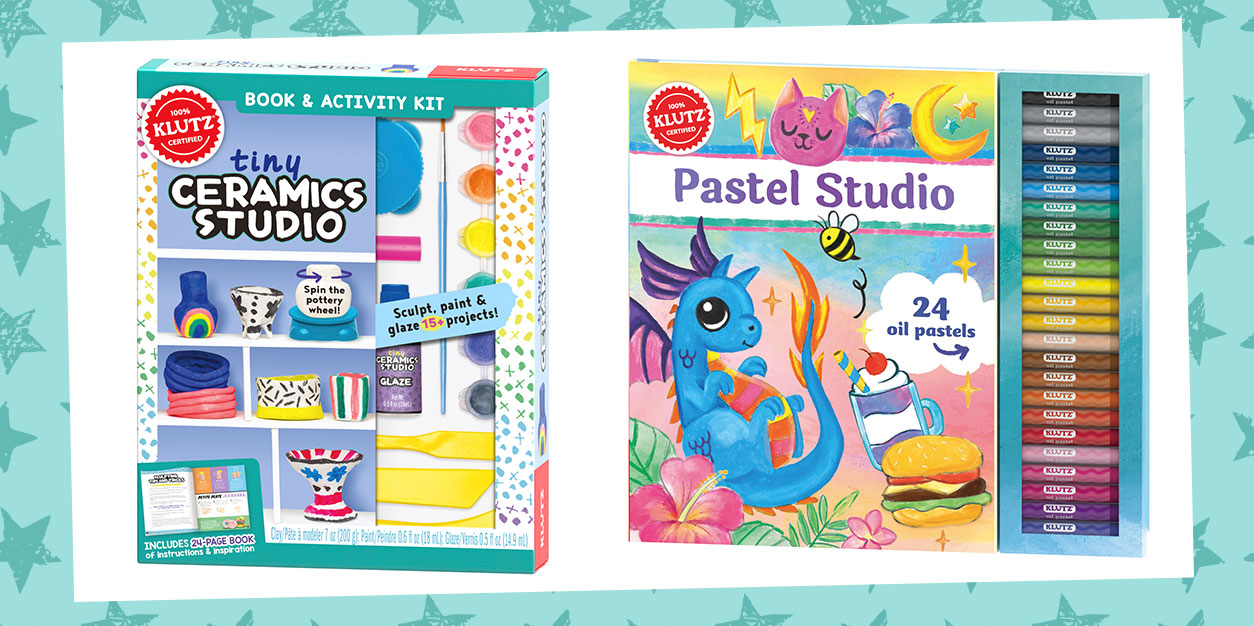 Make Mini Masterpieces With These Art Class Inspired Klutz Kits + GIVEAWAY!
NOTE: We teamed up with Klutz for this Art Class Giveaway. All opinions are our own; we were under no obligation to give a positive review. Giveaway prizes provided by Klutz.
If art class is your favorite part of the school day, we can relate! There's nothing better than breaking up a long day of math equations and history facts than a little creativity! From painting to sketching, art is such an amazing form of self-expression and a seriously great way to relax!
If you're looking for a way to bring the fun of art class home with you, look no further than these Klutz kits. Each of the kits on this list is inspired by real art techniques and styles, like ceramics, pastels, stained glass, and painting! You'll get everything you need to make mini-masterpieces, and we bet all the extra practice will help you step up your game in art class, too! Plus, all your amazing creations make amazing desk decor and gifts for your friends and family!
Ready to flex your artistic talent? We teamed up with Klutz to give one lucky winner a well-deserved art break! Grab your favorite adult and have them enter below for your chance to WIN!
Get Creative With These Artsy Klutz Kits: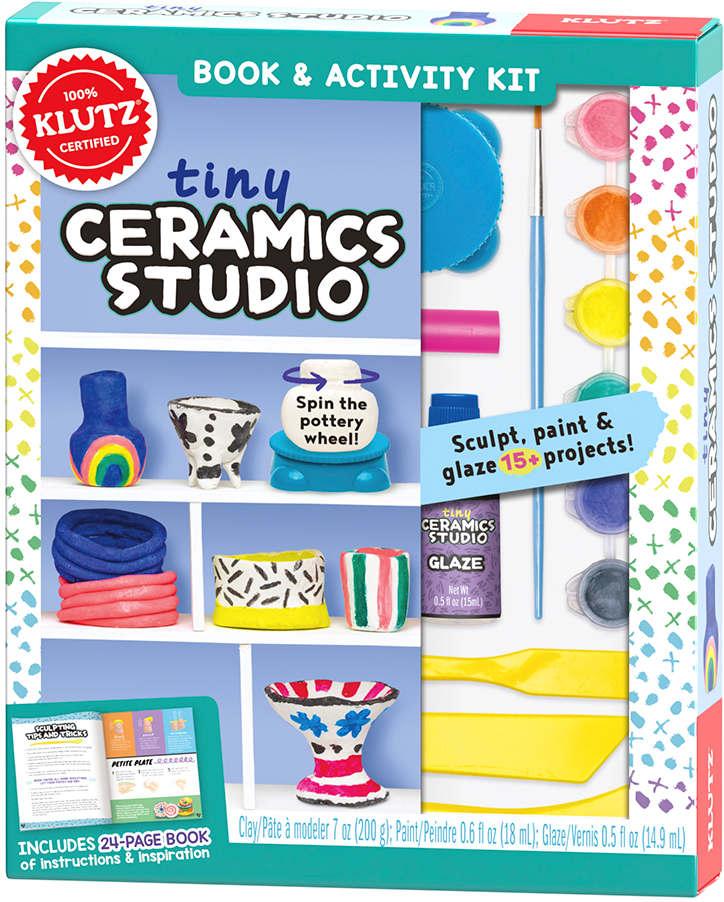 Tiny Ceramics Studio:
Teeny tiny pottery? Count us in! We're here for all things mini. Why is everything so much better when it's small?
With this kit, you'll turn your kitchen table into a real ceramics studio – or at least a tiny version of one! In the box, you'll find everything you need to sculpt, paint, and glaze over 15 projects, from vases to bowls and more! You even get the world's most adorable pottery wheel to turn your creations and then let them air-dry. Once they're set, paint them with vivid colors and add a coat of ceramic glaze for a true artisanal finish.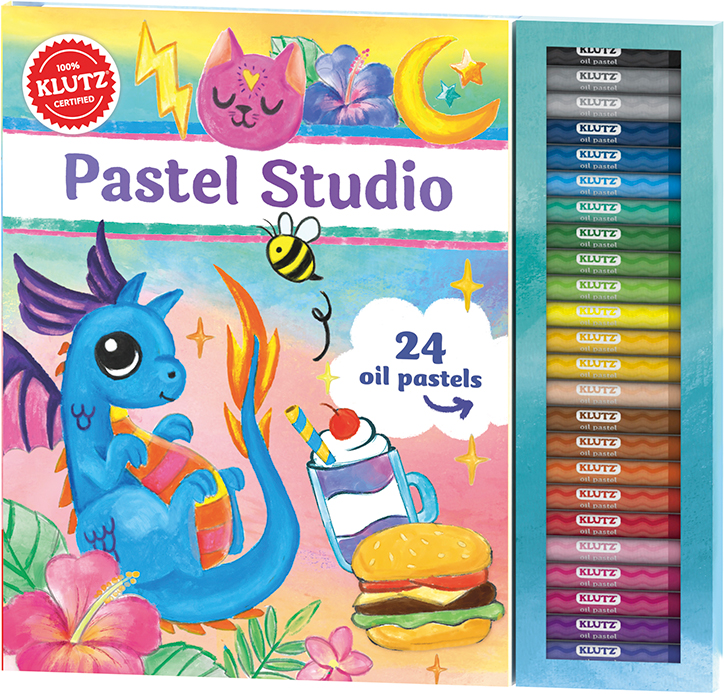 Pastel Studio:
This may look like an ordinary coloring book – but it's so much more!
The Klutz Pastel Studio will have you working with oil pastels, blending colors, and discovering new shading techniques in a matter of minutes. With 24 creamy, dreamy shades and two blending sticks, even pastel beginners will love experimenting with this iconic medium while bringing adorable designs of fun florals, fast-food favs, and mythical creatures to life!
Since it's a Klutz kit, you know the book is overflowing with useful tips, ideas, and inspiration that'll help you go from pastel newbie to masterful artist in no time!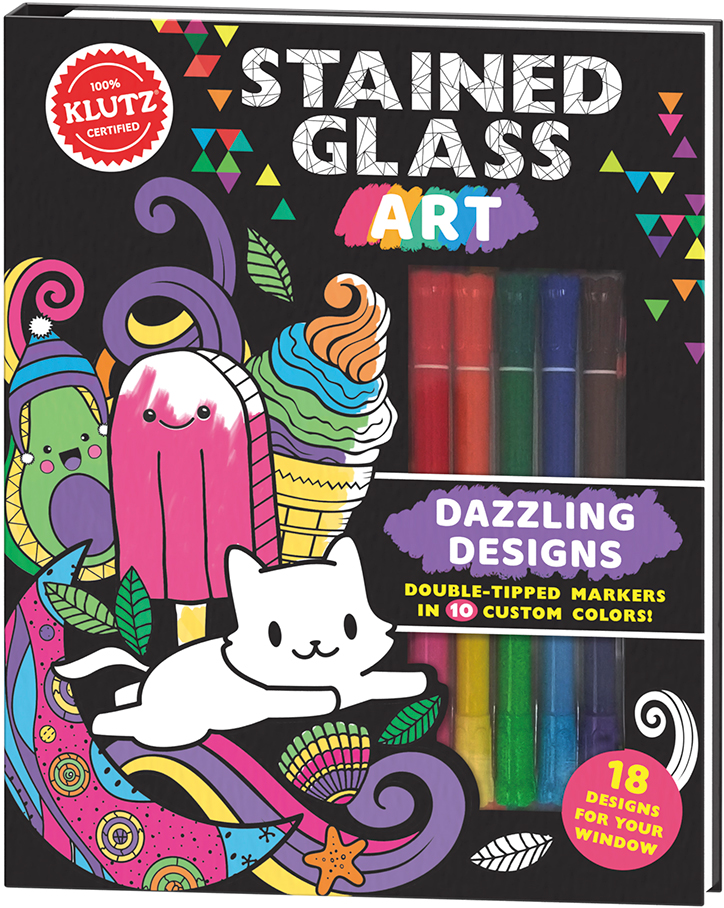 Stained Glass Art:
Nothing takes your breath away quite like stepping into a room with stained glass artwork hanging on the walls. This stunning style brings art to life as the light shines through and reflects the beautiful colors all over the room. You can bring that feeling to life in your bedroom with this creative kit.
With colorful dual-tip markers and over 18 super cute designs, you'll be able to create a ton of stained glass creations for your windows that will rainbow-fy your room! Plus, the book offers loads of instructions and inspo, so you'll always be filled with awesome creative ideas.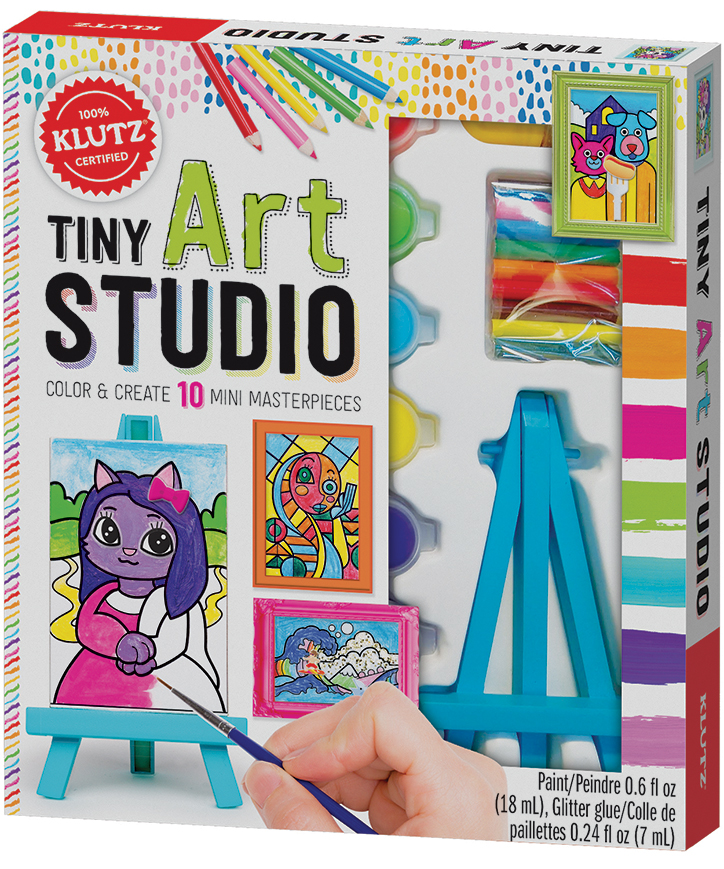 Tiny Art Studio:
The art may be tiny, but the creativity is unlimited!
The Tiny Art Studio kit will teach you to create adorable versions of real museum masterpieces and give you an art history lesson about the art icons behind the work. Get to know the masters like Frida Kahlo, Vincent Van Gogh, Piet Mondrian, and Leonardo da Vinci while painting your way through 10 tiny canvases and display your work on an itty bitty easel or frame. They even included glitter because your work should sparkle as bright as you do!
Klutz Art Class Giveaway: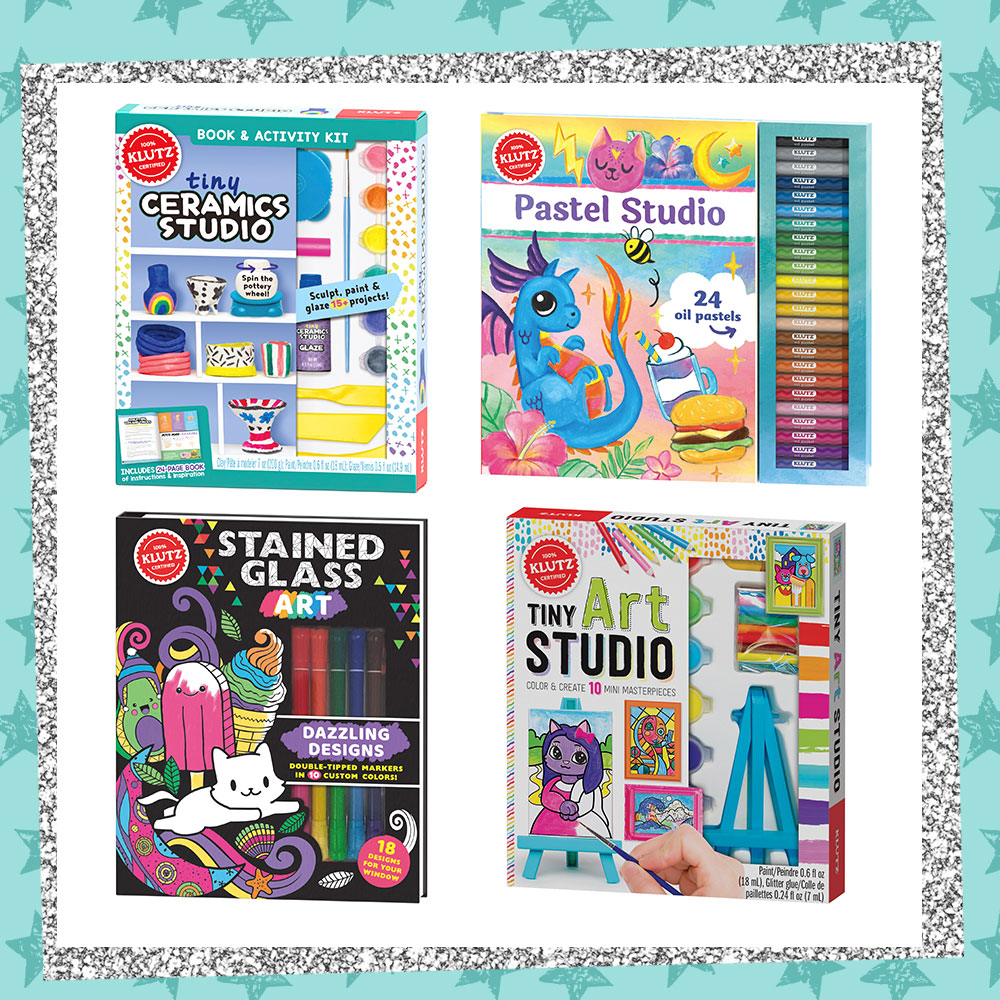 WHAT DO I WIN?:
ONE lucky winner will receive a Klutz Art Class Prize Pack that includes:
– ONE (1) Tiny Ceramics Studio Kit
– ONE (1) Pastel Studio Kit
– ONE (1) Stained Glass Art Kit
– ONE (1) Tiny Art Studio Kit
Prizes generously provided by Klutz
HOW DO I ENTER?:
Grab a parent or guardian and have them fill out the form below by September 9, 2021 at 11:59pm ET.
Giveaway runs from 8/26/21 at 04:30 pm ET through 9/09/21 at 11:59 pm. Open to US residents ONLY. Be sure to read the fully detailed rules HERE before entering.
THIS GIVEAWAY HAS ENDED AND THE WINNER HAS BEEN CONTACTED.
You must be 18 or older to enter. Please, only ONE entry per person. If selected as a winner, we will provide your parent/guardian with an affidavit to confirm that you are a valid winner who has permission to win. They will be REQUIRED to sign and return the affidavit to YAYOMG! to claim your prize. Prizes will not be mailed out without signed parental consent.
Looking for even more ways to express yourself this school year? You'll love this Positive Vibes Prize Pack filled with everything from zodiac-inspired sketch sets to kindness stickers!