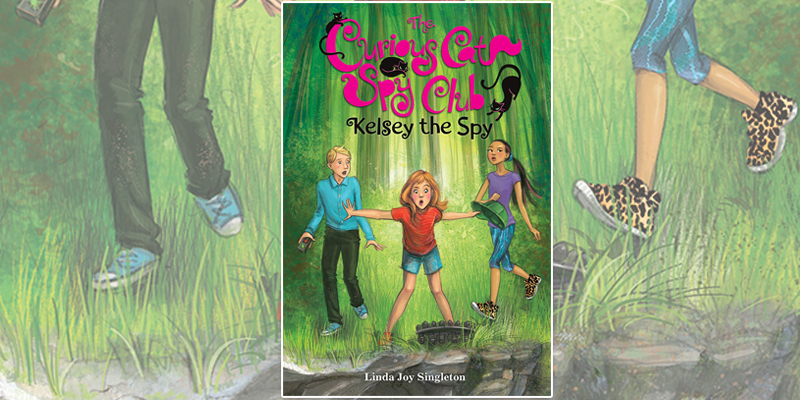 Kelsey The Spy – The Curious Cat Spy Club #3
"Kelsey the Spy" by Linda Joy Singleton is the third book in the "Curious Cat Spy Club" series, and it's just as exciting as the first two. Even though it's part of a series, you can definitely pick this one up without needing to read the other two first, as the book does a great job of catching you up on anything you really need to know. (But we suggest you read the other books in the series too, just because they're great!)
Since her greatest hero is
Harriet the Spy
, it's no surprise that
Kelsey
keeps a spy notebook filled with top secret information. Unlike
Harriet's
notebook that is filled with observations about every little thing she sees,
Kelsey's
notebook is filled with secrets she finds out about the people in her life. Whenever
Kelsey
hears something that she believes should be kept secret, she jots it down in her notebook.
Kelsey
believes that sharing other people's secrets is wrong, but finds it hard to keep things to herself, so she writes them all down in her secret notebook for safe keeping.
Kelsey's
notebook is normally locked up in a secret hiding place in her room, until one day she accidentally brings it to school and everything goes wrong!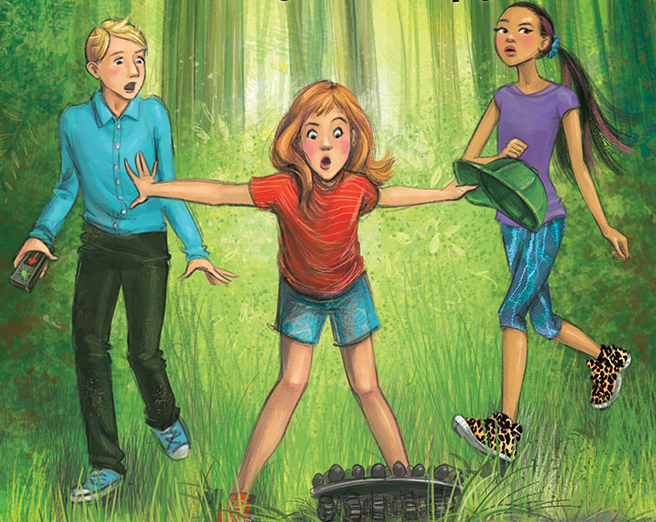 When the notebook gets stolen, and Kelsey, along with her two friends Leo and Becca, must try to hunt it down before the secrets are spilled to the entire school. Kelsey receives a ransom note and tries to solve the case herself, but learns that it's always best when you have your friends by your side! (Especially when your best friends also happen to be a part of your top secret spy club!)
In addition to finding her notebook, Kelsey, Leo, and Becca must help a 130 year old tortoise named Albert from being sent away from the animal sanctuary, unmask a thief, and figure out why Kelsey's brother has been carrying around a suspicious white box recently. The ending is a bit of a surprise, but if you're a super observant spy-type like Kelsey, you might be able to figure things out before it gets revealed!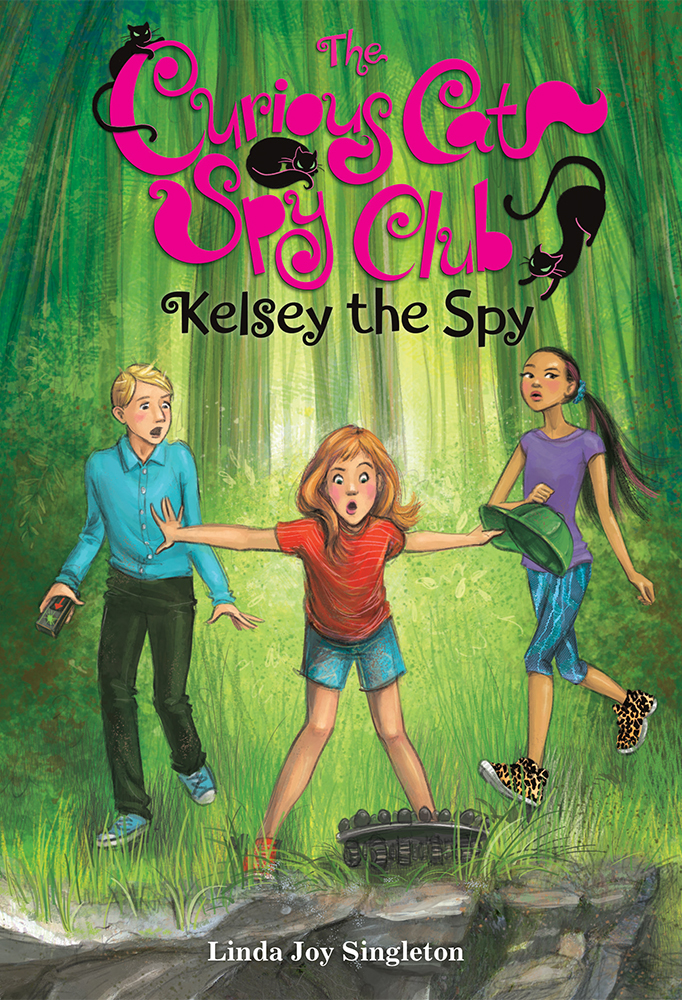 "Kelsey the Spy" is a quick, breezy read. Fans of "Harriet the Spy" or the "Friday Barnes" series will totally love all the entries in "Curious Cat Spy Club" series.
For more book recommendations, click here!