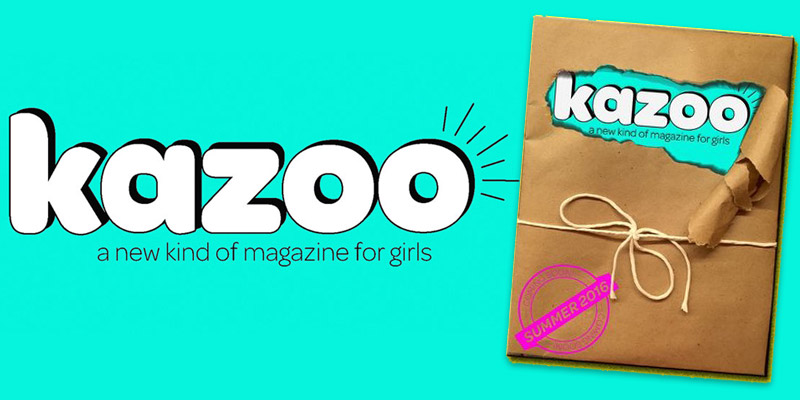 Kazoo Magazine is the Magazine You've Been Dreaming Of
When we first heard about Kazoo Magazine's Kickstarter, we immediately squealed with joy and threw our money up in the air like confetti. This is the magazine every girl has been dreaming of!
After realizing that wasn't going to help this fabulous magazine for girls make it's dreams of becoming a real thing come true – we pulled out our credit cards and backed them on Kickstarter instead. Much more helpful – though money confetti IS quite fun and we suggest you try it sometime.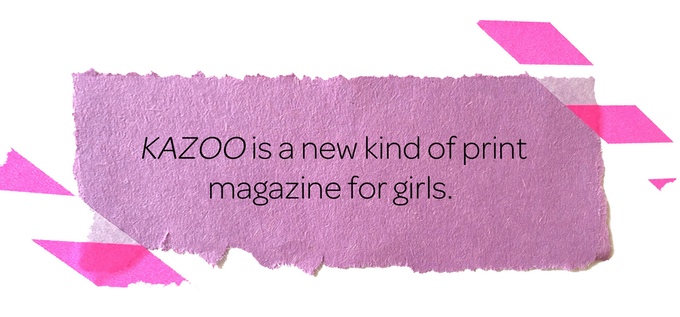 Kazoo Magazine is about to change the face of paper zines forever. It's made for girls, by girls, and it promises to be jam-packed with girl power – inspiring you to be the smart, fierce, and totally kick-butt girl that you are. It's aimed at girls ages 5-10, but we have a feeling older girls and even boys will likely be able to find something to love about it.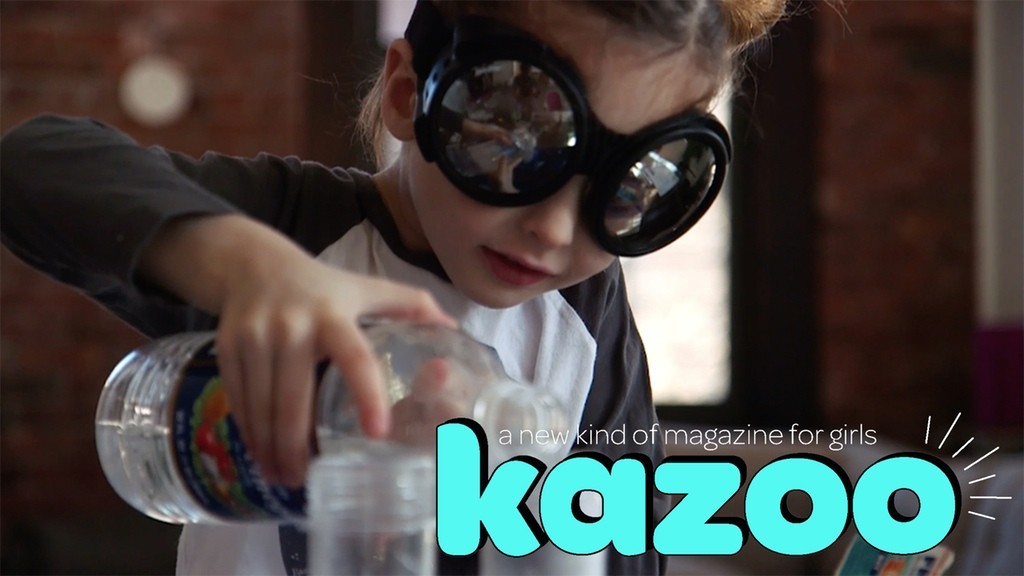 Right now, they're looking at putting out 4 issues a year (basically one per season) and it will feature everything from crazy fun science experiments, rad art, all the feels, and basically every other thing a girl could ever want. There will be games, puzzles, recipes, jokes and other fun things to get your brain working and your soul engaged. There will be interviews with totally inspiring ladies from astronauts to athletes to chefs and everything in between. No matter who you are or what you love – there will be something for you in this zine.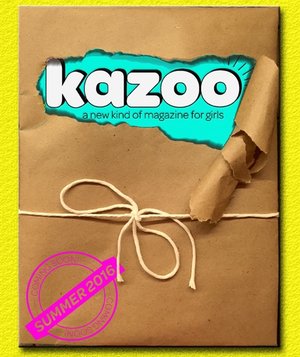 Kazoo is about celebrating YOU exactly the way you are, so you'll never find articles or pictures that make you feel excluded or unworthy. Kazoo is meant to inspire and encourage your interests – and doesn't care what size clothes you wear, what color your skin is, and it will never try to make you be someone you're not. And that is exactly why we're so happy Kazoo reached it's Kickstarter funding goal – because come July, it's going to be able to print it's very first issue and infiltrate the world with it's awesomeness!
If you want a copy, hurry up and beg a parent to back them on Kickstarter in the next 30-ish hours (it ends on April 26th) or stay tuned to Kazoo's website or social media to find out how you can grab a copy post-Kickstarter campaign.