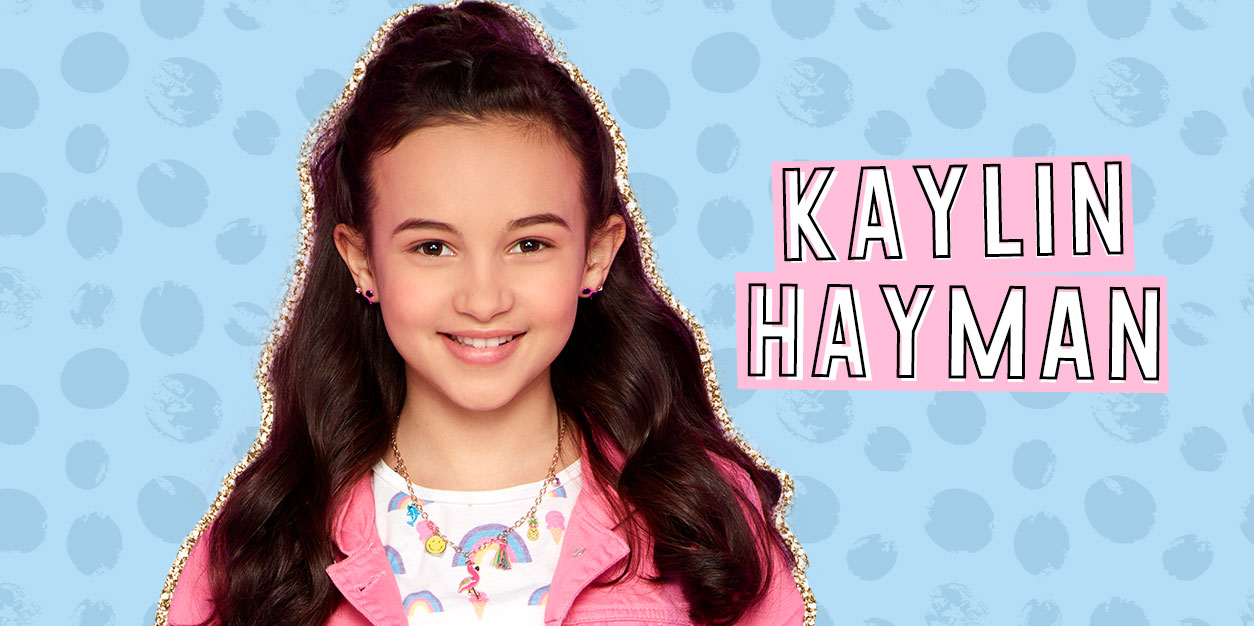 Kaylin Hayman on Just Roll With It, her Disney Channel favs, and her Biggest Dreams
Kaylin Hayman shines as the rebellious and sassy Blair Bennett on the unpredictable Disney Channel series, Just Roll With It!
Kaylin loves bonding with her Just Roll With It family both on and off set. They have amazing chemistry, and they have to, because in this live improv series, they never know what's going to happen next! When she's not planning her next scheme as Blair, Kaylin is passionate about spreading kindness and dreams of having her own star on the Hollywood Walk of Fame.
Get to know Kaylin Hayman as she dishes on what it's like on the Just Roll With It set, her all-time Disney Channel favs, and more!
Get to Know Kaylin Hayman: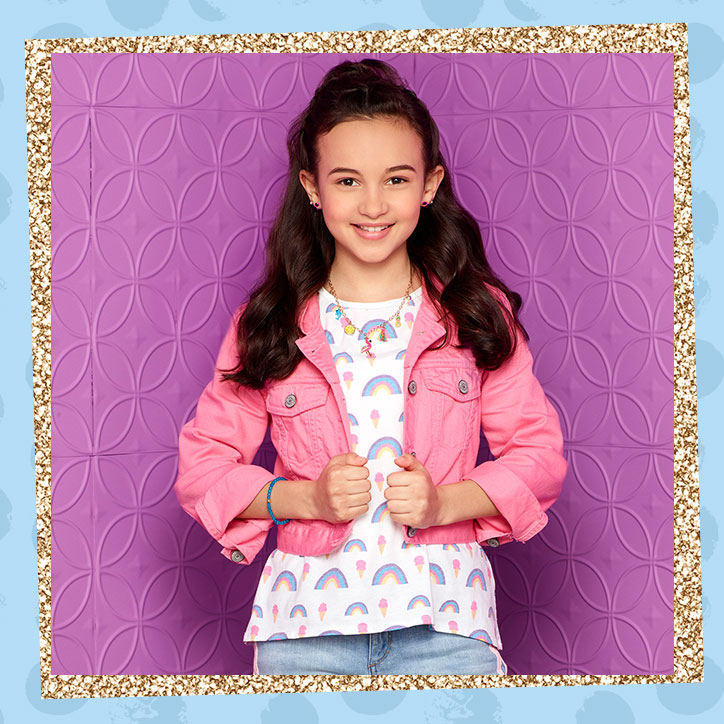 Take us through a day on the Just Roll With It set. What's it like to film such a unique show?

KAYLIN HAYMAN: A day on the set of Just Roll With It is me getting to the stage at 7:30 in the morning, then going to school with Ramon and our on-set teacher. We do school for a couple of hours, then have a pre-table read with the executive producers and director.

After that, we head to the main building on our studio for the real table read. At this table read, there is our writers, producers, reps from Disney, and many other people from our crew. This is my favorite part of the day because it is the first time we get to hear the script all together. Then I have more school. And, finally, get to go to rehearsal! We usually don't rehearse the entire show because there will be changes to the script the next day.

Right after that, I go to a fitting, where I try on clothes for that episode and others, but first, I stop at crafty to get a snack. Finally, to end the day, I do a little more school, then head home!
What do you love most about playing Blair? Do you share any similarities with her?

KAYLIN: What I love most about playing Blair is getting to be a different person. By portraying Blair, I have a different personality, family, and life.

I think Blair and I are similar in a few ways – we are both adventurous and smart!
Do you have a favorite Just Roll With It moment you can share?

KAYLIN: My favorite Just Roll With It moment was when our director called the cast and I back to set. But instead of rehearsing the script, the crew started throwing fake snowballs at us! We tried to defend ourselves, but it was all very fun.

This was my favorite moment because it shows how loving everyone is in the cast and crew, but also how much fun we have every week with each other!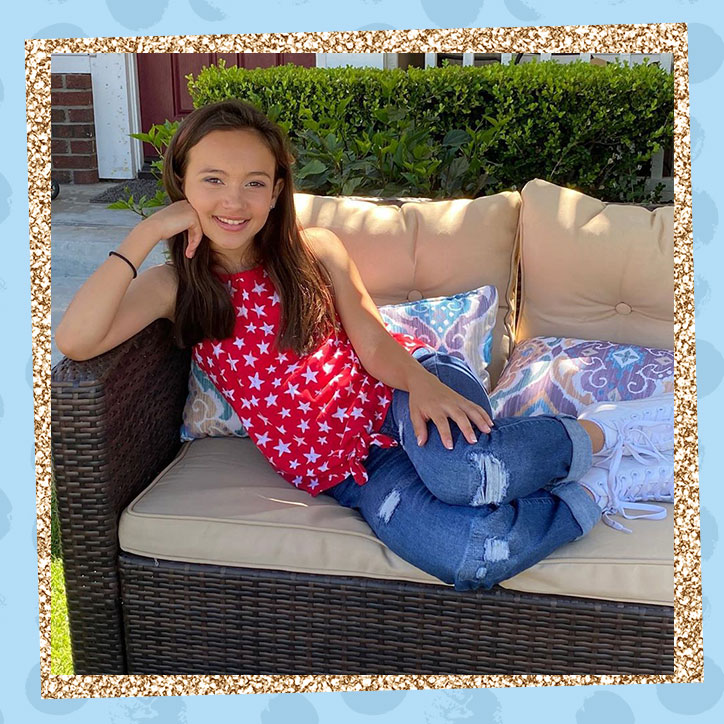 What are your Top 3 Disney Channel favs?

KAYLIN: My top three Disney Channel favs are Liv and Maddie, Wizards of Waverly Place, and Girl Meets World. I loved watching Disney Channel when I was little, so my favorites are mostly older shows.
Name three things you can't live without:

KAYLIN: Three things I can't live without are my family, my phone, and my silk pillowcase.
What is your biggest dream/goal for the future?

KAYLIN: My biggest goal for the future is getting to be the main character in a movie. My biggest dream for the future is to have a star on the Hollywood Walk of Fame!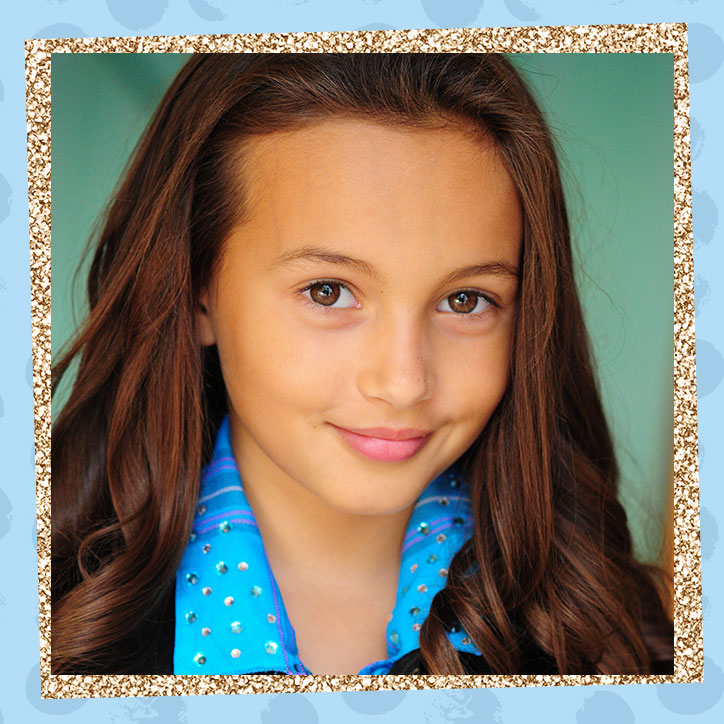 How do you make a positive impact?

KAYLIN: I make a positive impact by trying to be a role model to young girls. I try to encourage kindness and anti-bullying.
Who is someone that has inspired you recently?

KAYLIN: Mackenzie Ziegler!
Do you have any advice you'd like to share with your fans?

KAYLIN: The advice I would like to share is stay true to who you are, never give up and, work hard!
Now that you're in the know about all things Kaylin, catch up with Sydney to the Max star, Ruth Righi!