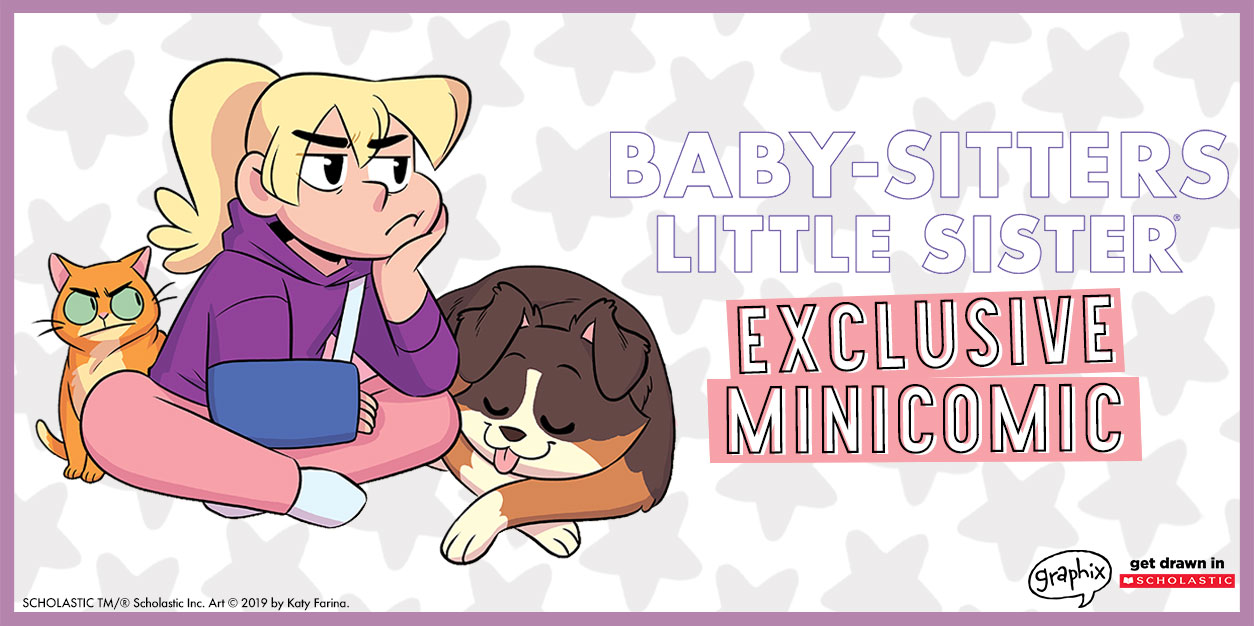 Karen's Worst Day: EXCLUSIVE Baby-sitters Little Sister Minicomic
NOTE: This post is sponsored by Scholastic.
Have you ever had one of those days where nothing seems to go the way it's supposed to? Maybe you forgot to put your homework in your backpack, got into a fight with a friend, or misplaced your favorite scrunchie? Karen Brewer can totally relate!
In Karen's Worst Day, the third book in the Baby-sitters Little Sister graphic novel series, Karen is having a seriously awful day. Her favorite jeans have gone missing, her cat doesn't want to play with her, and she even gets sent to her room! Nothing is going her way, and it's looking like it might be her worst day ever.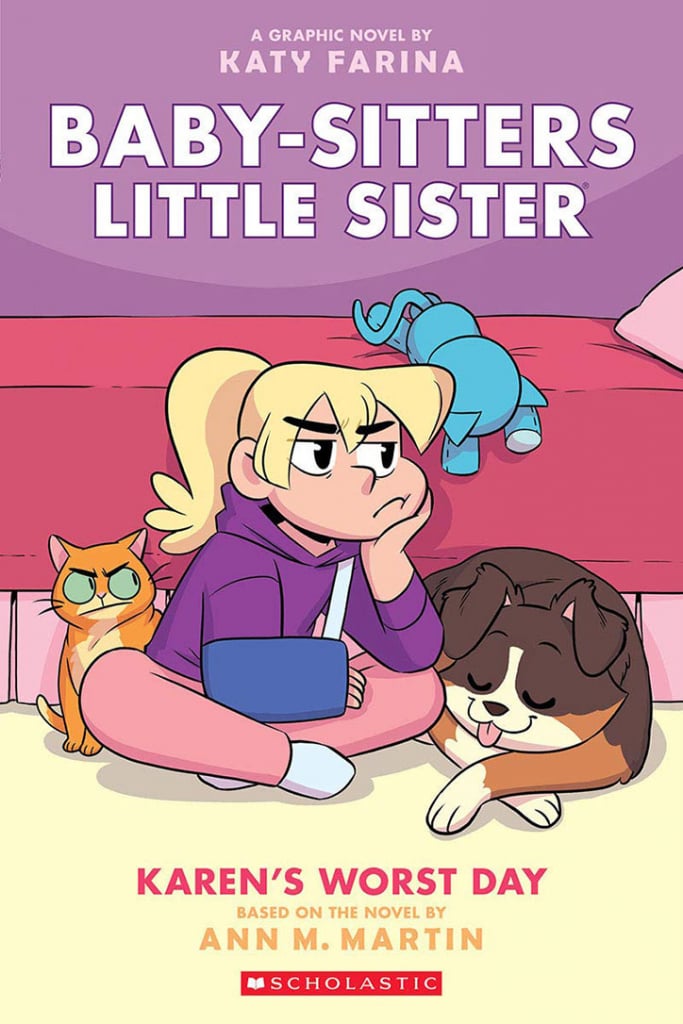 Another graphic novel in this fun series spin-off of The Baby-sitters Club, featuring Kristy's little stepsister!
Karen is having a terrible day. Her favorite jeans are missing, there's no prize in the Crunch-O cereal box, and Boo-Boo the cat won't play with her. She even gets punished and sent to her room!
Karen tries everything to make her day better, but nothing is going right and her bad luck just won't go away. Will this be the worst day ever?
Baby-sitters Little Sister: Karen's Worst Day
AUTHOR: Ann M. Martin
ILLUSTRATOR: Katy Farina
PUBLISHER: Graphix
DATE: December 29, 2020
Days like this can leave you feeling terrible, but thankfully, there are lots of ways to help yourself feel better when things don't quite go your way. There are plenty of ways to distract yourself, express yourself, and turn your bad day into a good one! Journaling about how you're feeling can help you make sense of all your emotions, and getting some fresh air can also make a bad day melt away. Baking is also a great distraction, and after you're done, you'll have a tasty treat you can share!
Karen's Worst Day Minicomic:
Karen has a few ideas about how to make a bad day better, and she's sharing them with you! Want to find out how Karen handles a bad day? Check out this EXCLUSIVE minicomic drawn by Baby-sitters Little Sister illustrator Katy Farina!
Baby-sitters Little Sister: Karen's Worst Day is available on December 29th from Scholastic!