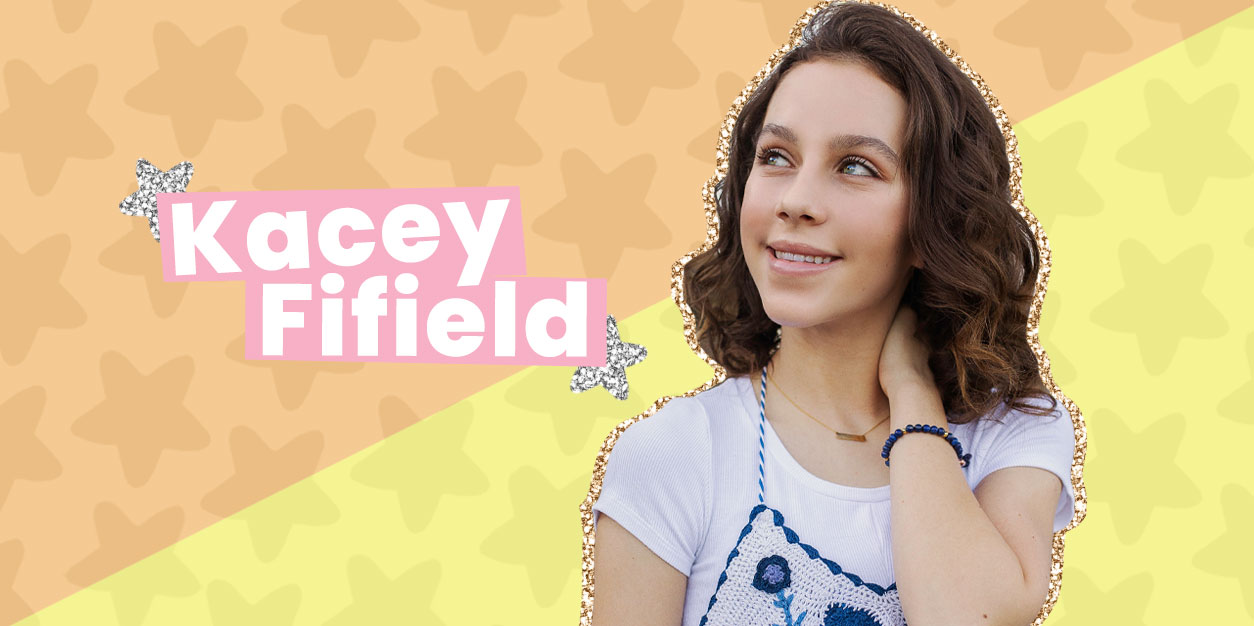 Shimmering Star Spotlight: Kacey Fifield
Each month YAYOMG! selects a Shimmering Star to spotlight. Follow along as we shine a light on girls who represent kindness, positivity, empowerment, philanthropy, drive, and confidence. They're sure to inspire you!
Sunny summer days call for a Shimmering Star with a radiant and positive vibe, which is why singer-songwriter Kacey Fifield is our pick for June!
Kacey released her first song at just ten years old and has over 11 songs streaming across all digital platforms. This includes her newest release, a summer-ready remix of her single, Bring Me Down. Recent events haven't stopped her from expressing herself through song. "I just recorded a new single and shot the cover photo all from home! It's a new style for me, and I'm so excited!" she shared with YAYOMG!
In addition to her music, Kacey is also an actress and a familiar face in the Fine Brothers react videos. She also has her own YouTube channel called Kacey Fifield Variety.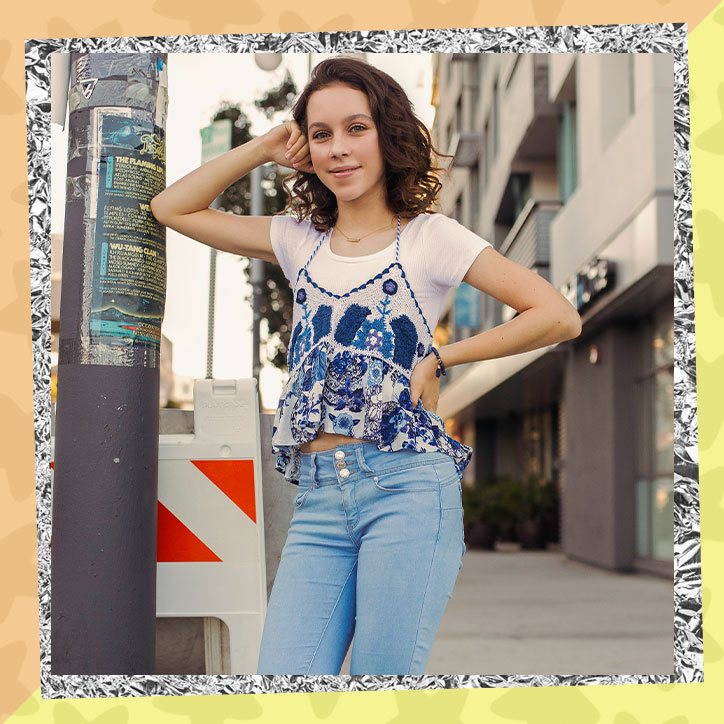 The cause closest to her heart? Animal rights. Kacey is a passionate activist who spends much of her free time working with animal rights organizations, fostering kittens, and doing everything she can to give a voice to animals in need.
Get to know Kacey Fifield as she dishes on making music, her volunteer work, and why her mom is her biggest inspiration!
Get to Know Kacey Fifield: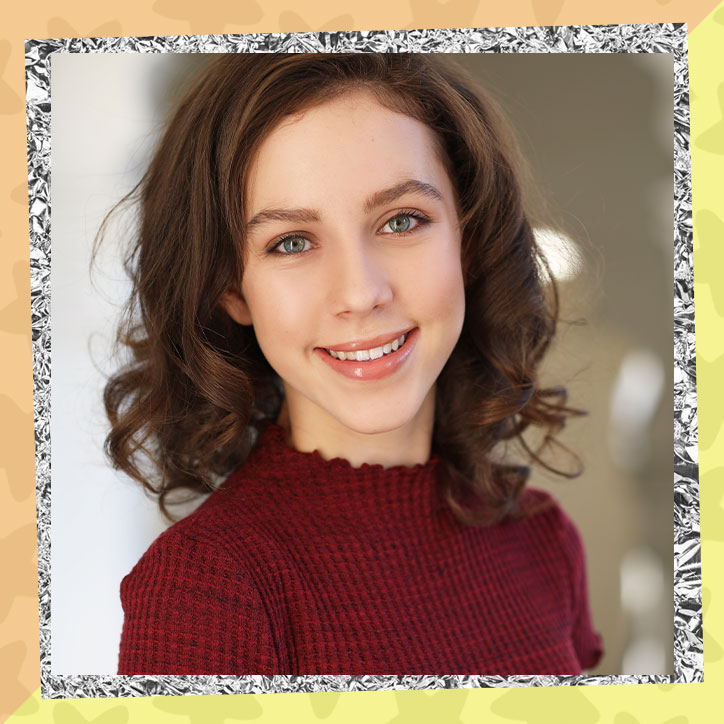 Tell us a little bit about YOU!

KACEY FIFIELD: I'm a 15-year-old singer/songwriter/actor! I've always loved to sing and act, but I began professionally acting when I was 8. I released my first single when I was 10 and now have more than 11 original singles out on all digital platforms.

I also love all animals and am an advocate for animal rights! I have four rescued cats, I foster kittens with my animal shelter, and I volunteer for many animal rights organizations.

Additionally, I am on the Track and Field and Speech and Debate teams at my school! My hobbies include playing with my cats, writing music, and singing (I know the entire Hamilton soundtrack).
You just released a remix for your song Bring Me Down. What was it like bringing your song to life in a whole new way?

KACEY: At first, it was a little bit nerve-wracking because I love the original so much, and I wasn't sure how I would feel about the new version. We wanted a radio-ready, summer version of the song, and I am so happy with how it turned out! So overall, it was incredible! I love it!
How does music inspire you?

KACEY: Music is an incredible way for me to get my thoughts out to the world and share the melodies constantly running through my head. I love being able to speak my mind through the power of a song!

Also, it helps to know that my music helps people feel and see the world in a different light. Many of my songs carry inspirational messages.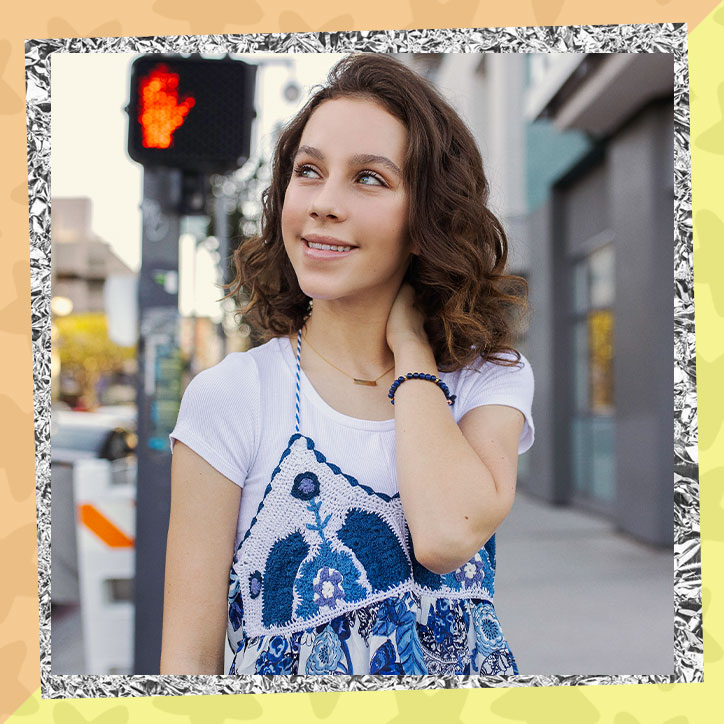 You star in a ton of Kids React and Teens React videos. What's the strangest thing you've ever had to react to?

KACEY: I've had to eat a lot of crazy foods and try a bunch of challenges like the ice bucket challenge and Try Not To Get Scared. The weirdest had to be Elders & Kids Play Muddy Heights! It was a gaming episode. And more recently: 10 Creepiest Things Caught On Camera.
How do you shine bright?

KACEY: I use my original songs to convey important messages. For example, Bring Me Down is about not letting others bring you down and staying strong through troubling times.

I also spend my free time volunteering for many nonprofit organizations. I started volunteering weekly at animal rescues when I was 8 and have been passionate about community service ever since! I volunteer with the ASPCA and am on the Youth Leadership Council for Farm Sanctuary.

I volunteer with an afterschool program where I mentor middle schoolers and tutor my peers in math. I am also the president and co-founder of the Children's Hospital Aid Club at my school, where we host fundraisers and volunteer with St. Jude. Through my volunteer work, I try to lead by example and show that kindness matters, and we all can contribute to making this world a better place.
The women who inspire me are…

KACEY: My mom and the other women in my family! They've taught me so much about navigating through life and being the best version of myself and I'm forever grateful! I come from a family of strong women. My mom came to the United States by herself when she was only 19 years old and she worked seven days a week to pay for her college degree. She taught me that if you really want to accomplish something, there is really nothing that can stand in your way. And that hard work always pays off.
I am most passionate about…

KACEY: One of the causes I am most passionate about is animal rights. I want to be a voice for the voiceless and make a change for the better. I love animals so much and can't stand the cruelty that still exists in the world.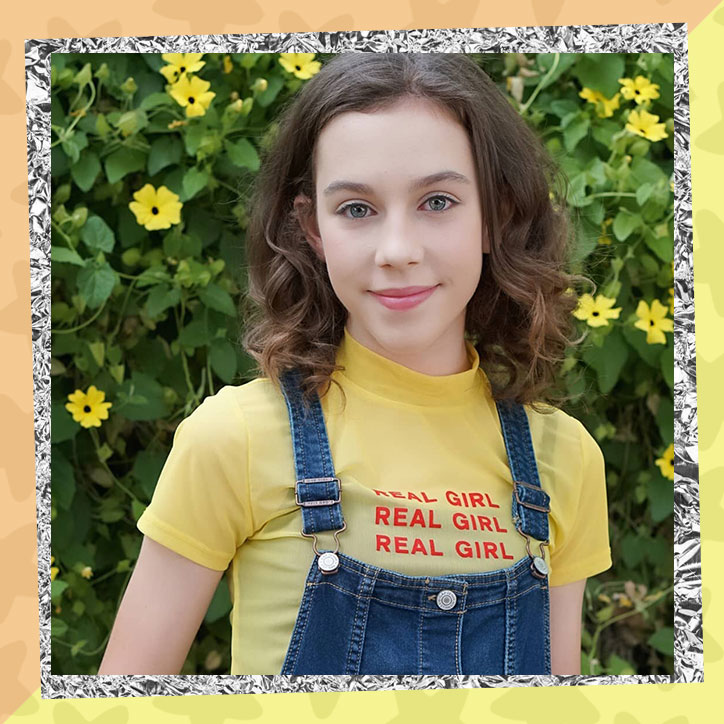 I feel most confident when…

KACEY: I feel most confident when I write my songs and see the vision in my head come to life as a music video!
My biggest dream is…

KACEY: I have so many dreams! No matter where my life takes me, though, I know I want to open my own animal rescue to take care of neglected animals and get them adopted into loving families! I also really want to travel and visit many places around the world.
The advice I want to share with other girls…

KACEY: Believe in yourself! I know that this saying has become a cliché, but everyone has different skills and talents. You have so much potential! Work hard to improve and you can be incredible in what you love!
Feeling inspired by Kacey's activism and positivity? Get to know our previous Shimmering Stars here!