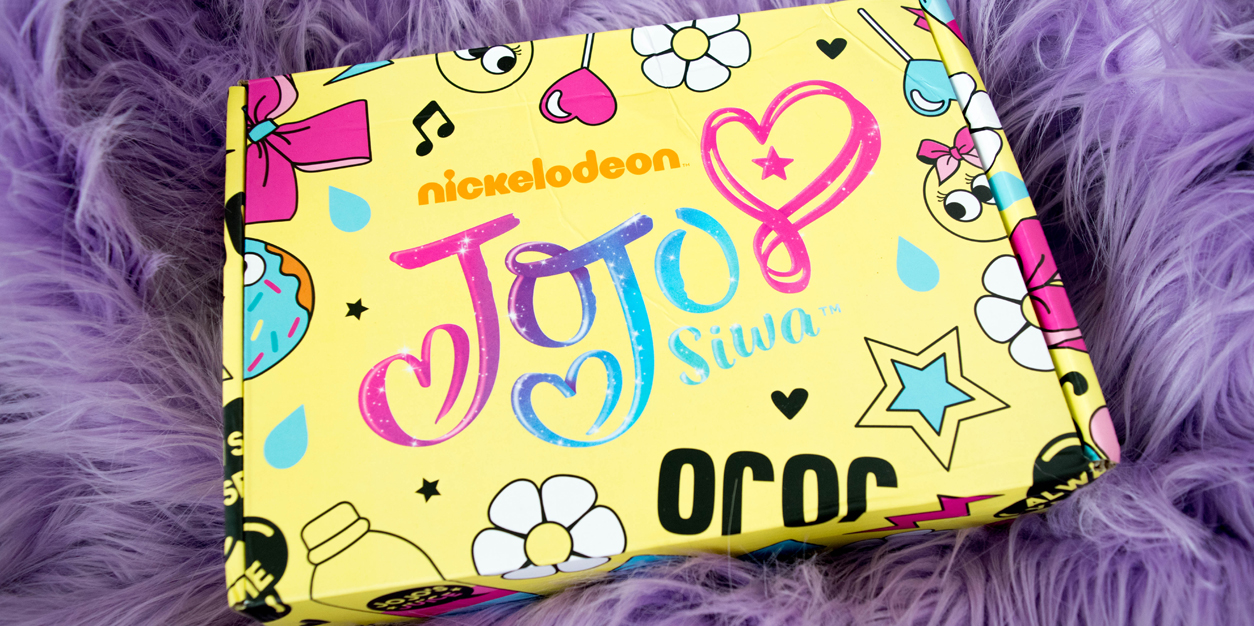 The Spring JoJo Siwa Box is Sparkly and Bright
Calling all Siwanators! It's time to open up our Spring JoJo Siwa Box from CultureFly! Never heard of it? The JoJo Siwa Box is a JoJo themed subscription box that is delivered quarterly and comes overflowing with cute, colorful, and totally trendy JoJo merch that you can't find anywhere else. All the items you'll find inside the box are one of a kind items designed exclusively for this subscription box and can't be purchased in stores.
We've been subscribed since the very first box, and we can safely say that the items just keep getting better and better. If you're a die-hard JoJo Siwa fan, you'll definitely want to channel your inner super girl and rock these super cute accessories. It makes for a perfect birthday or graduation gift for anyone who's obsessed with JoJo!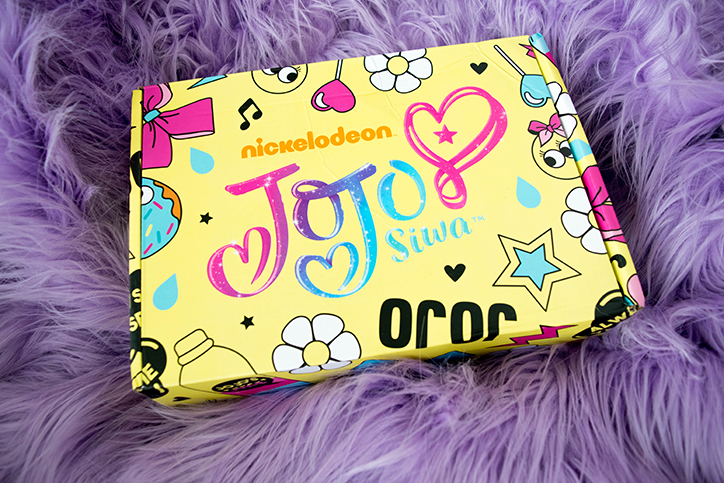 This time around, the JoJo Siwa Box was sunny and bright, just like Spring! The inviting and ridiculously cute box is covered in JoJo doodles and will have you dying to rip it open the moment it hits your doorstep. Ready to see what we found inside? Keep on scrolling!
JoJo Siwa Box – Spring Unboxing: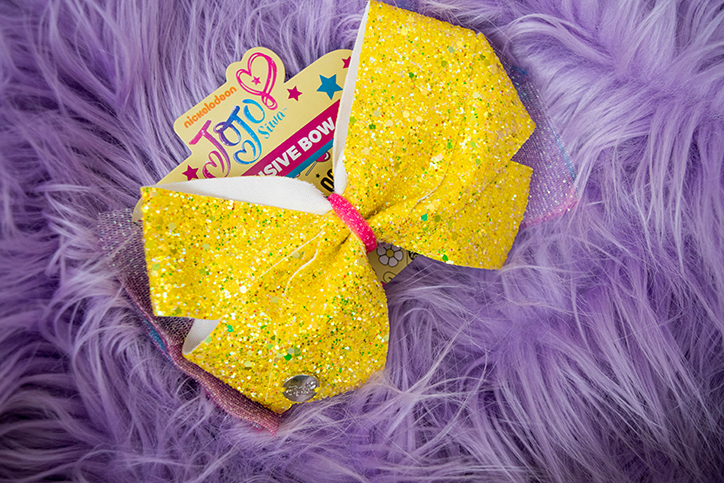 EXCLUSIVE Hair Bow:
Like the first two boxes, the exclusive JoJo Bow you'll find inside your JoJo Siwa Box is based on the design of the original bow that Jessalynn Siwa made for JoJo. These OG bows are slightly different than the JoJo Bows you find in stores, but the addition of tulle really makes them pop! They're extra special too! Each of the bows are EXCLUSIVE to the JoJo Siwa Box, so you won't be able to find them in stores. This time around the bow is a sparkly yellow and pink, perfect for adding some Springtime vibes to all your styles.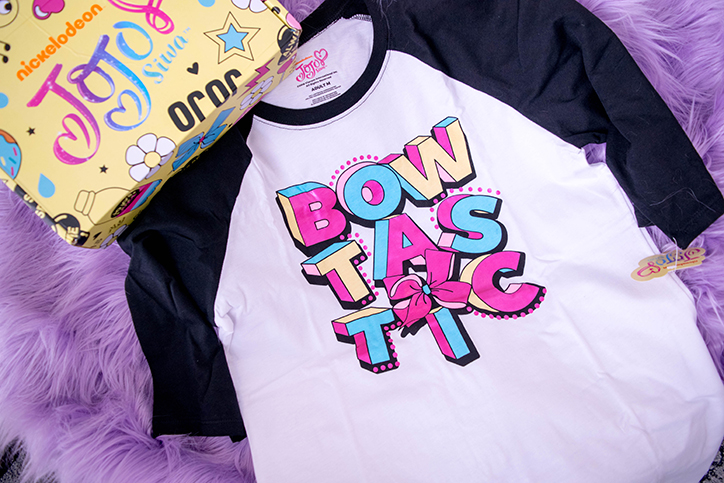 BOWTASTIC Raglan Tee:
Show off your JoJo fandom and Siwanator pride in style with this super cute BOWTASTIC Raglan tee! Want to rock your tee the way JoJo would? Make it shimmer by layering a fluffy or sequined jacket on top, pair it with a vibrant skirt, and don't forget to rock your favorite bow!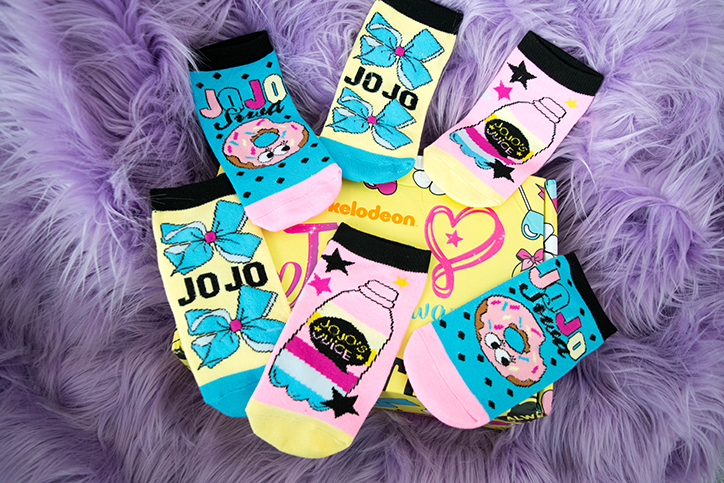 JoJo Ankle Socks:
We love this 3-pack of JoJo inspired ankle socks! Each pair features a fun design, including JoJo bows, an adorable donut, and JoJo's Juice! And since girls show up for each other and look out for one another, you might want to share these socks with your besties!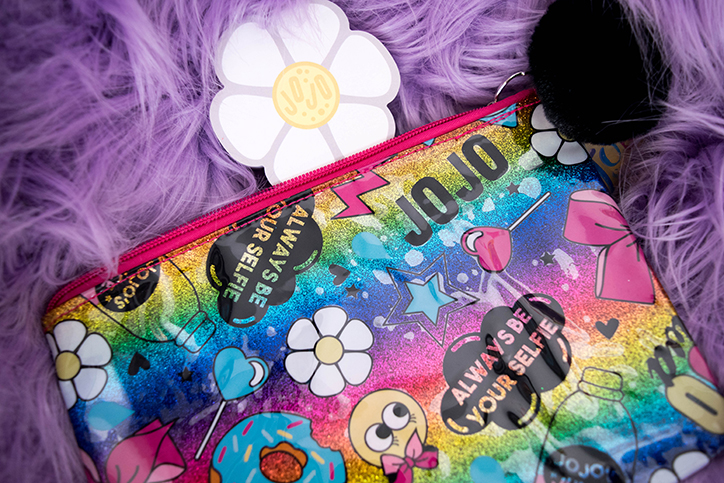 Daisy Sticky Notes:
Spring has officially sprung and with it comes lots of blooming flowers. Channel those Spring vibes with this super cute daisy-shaped notepad as you jot down notes while cramming for finals or scribble down an important date you need to remember. You can also use them to write down compliments and stick them random places to make a friend's day when they find them.
Zip Up Pouch:
Is anything better than rainbows and sparkles? We think not! This zip-up pouch is perfect for stashing school supplies, makeup, or anything else you need to take with you on the go. It's super cute and features a fluffy pom zipper pull and will always encourage you to be your selfie! This item reminds us of one that JoJo would love to rock since she's always decked out in bright colors and TONS of glitter and sequins.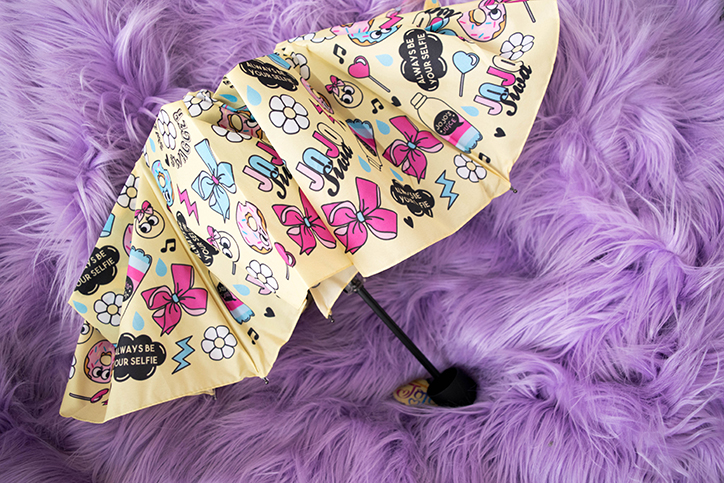 JoJo Siwa Umbrella:
Since it can be notoriously rainy in Spring, your umbrella should be just as fabulous as you are. Matching the designs on this season's box as well as the zippered pouch we showed off above, you'll be able to show off your Siwanator pride rain or shine!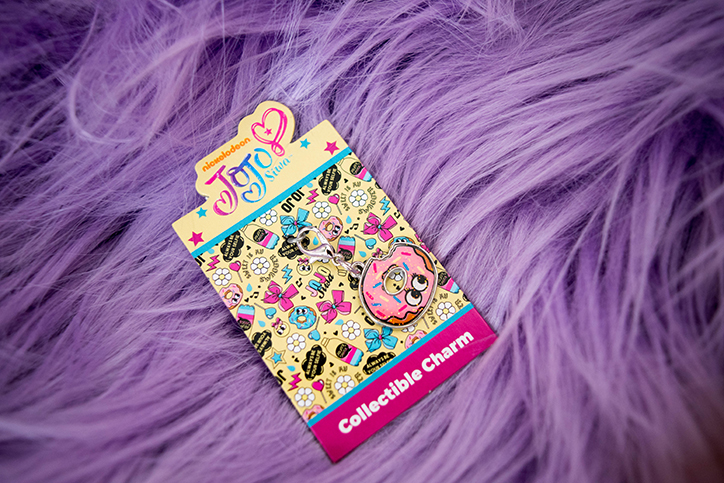 Donut Charm:
Your charm bracelet just got even more delicious! This adorable sprinkled donut charm will look great next to the cupcake charm from the Winter box or dangling from any charm bracelet you decide to clip it to!
HOW DO I SUBSCRIBE?: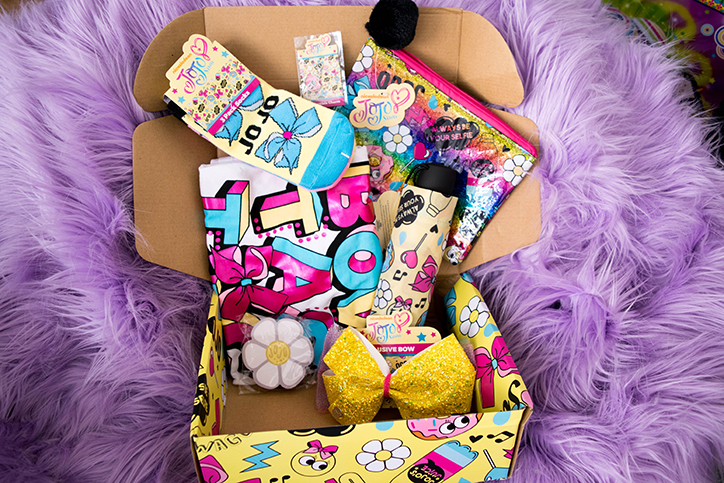 Grab your favorite adult and head to thejojobox.com! If you subscribe now, you'll be signing up for the Summer Box, which will be shipping out in late July.
Cost Per Box: $30.00 + S/H. This box ships out quarterly, or 4 times per year. Annual subscriptions are also available!
What Do You Get?: "Looking for some JoJo Siwa swag? The first-ever JoJo Siwa box contains exclusive apparel and accessories for Siwanators of all ages! Over $60 worth of value in each box!"
If you're a Siwanator at heart, you'll love getting to know JoJo in our interview!