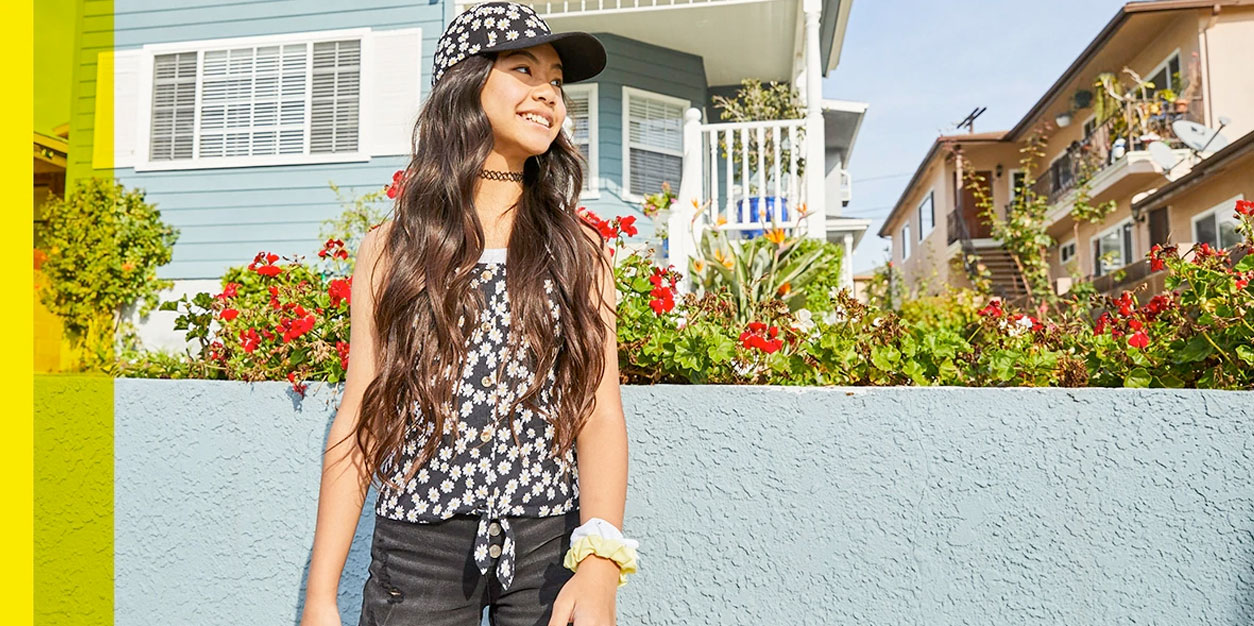 Get Ready for Spring with the Jessalyn Grace x Justice Collection
YouTuber Jessalyn Grace has teamed up with one of your favorite brands for something extra special. The Jessalyn Grace x Justice collection has arrived just in time to help update your wardrobe for Spring!
Jessalyn has been a fan of the Justice brand for what feels like forever, and this isn't their first time working together. She has attended the Live Justice Awards, hosted Justice fashion shows, and can often be seen sporting their clothes on her socials and in her YouTube videos. It's no wonder that they decided to join forces for the ultimate collaboration – an exclusive capsule collection!
The Jessalyn Grace x Justice collection captures Jessalyn's passion for spreading positivity and kindness through a line of super cute clothing and accessories that are perfect for the sunny days ahead.
You can shop the collection online and in-store. Here are a few of our fav pieces from the line!
Our Jessalyn Grace x Justice Picks: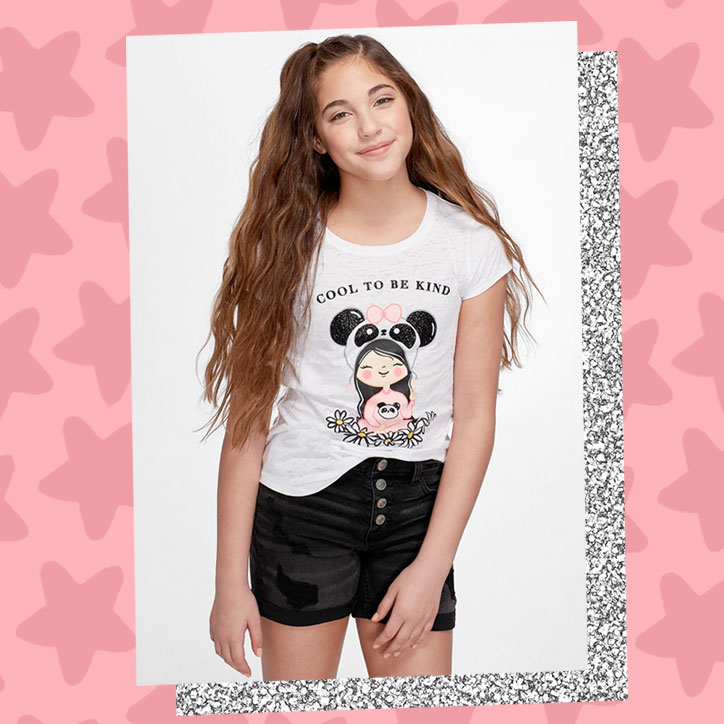 Cool to Be Kind Graphic Tee:
This graphic tee is a must-have for Jessalyn's biggest fans. It features her kawaii panda girl logo and a reminder to spread kindness wherever you go, just like she does!
Jessalyn Grace shares her message of kindness and positivity both online and off, via her socials and through charity efforts. This tee is super soft and will have you looking great whether you're watching her latest videos or planning a day of giving back at your school!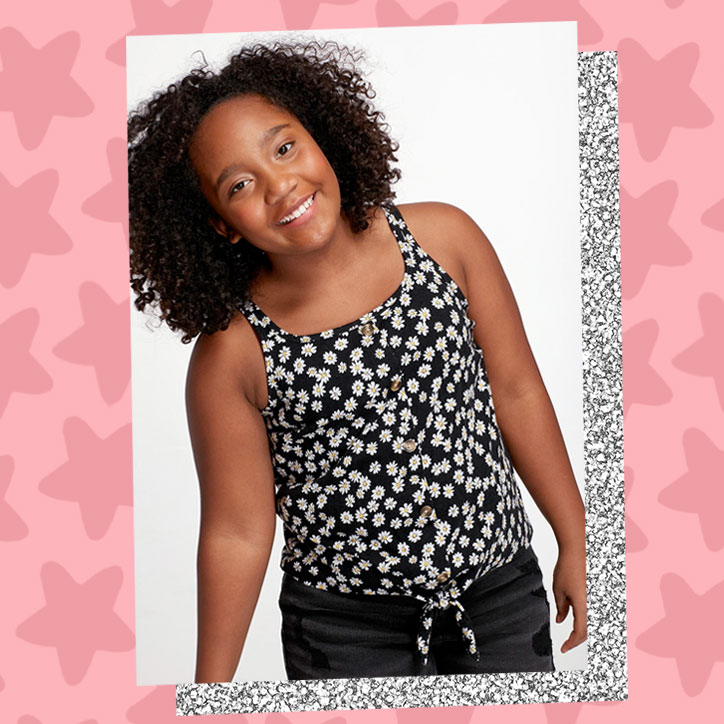 Daisy Button Tie Front Tank:
How cute is this blossoming daisy print? Used throughout many items in the capsule, the 90s vibes are a total throwback while still looking fresh and modern.
Simple and stylish, this tank has an adorable tie-front and will have you looking great this Spring, Summer, and beyond. Mix and match it with other items from Jessalyn's line or your go-to pair of ripped jeans.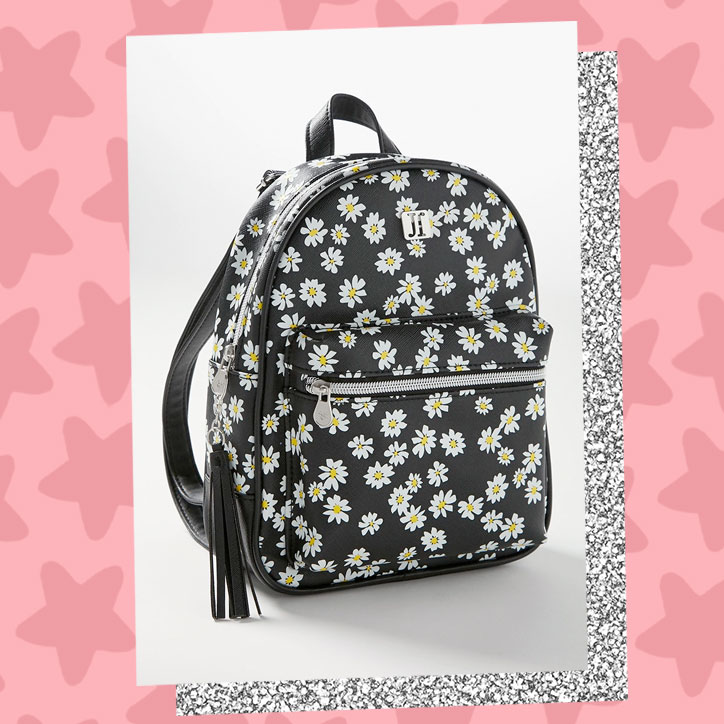 Daisy Color Changing Mini Backpack:
This adorable mini backpack is basically magic. The flowers change from white to blue while in the sun, meaning you'll want to head outside with the squad as much as possible. Soak up some sun, have amazing adventures, and make lots of memories.
The tassel zipper accent is totally fab, adding a bit of flair to this already trendy pick.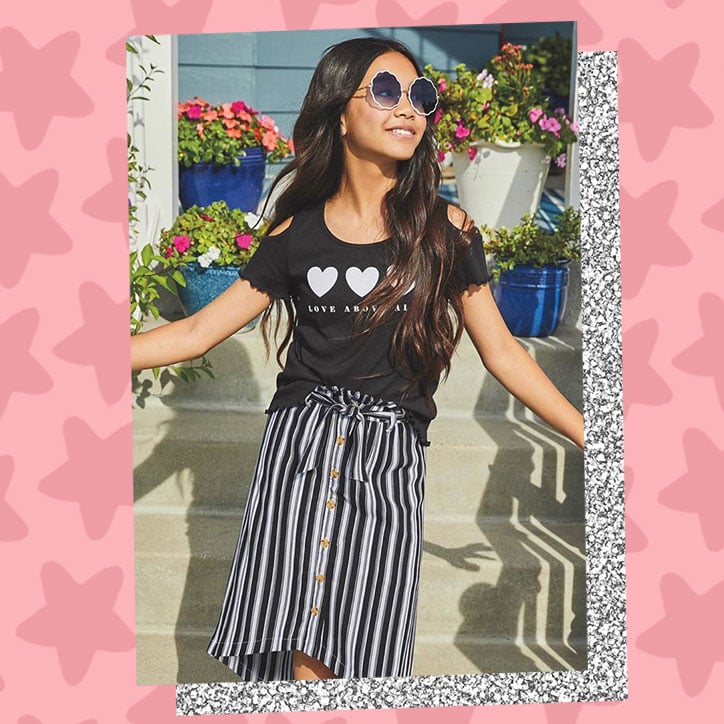 Wavy Round Sunglasses:
These sunnies scream Spring! If you've been wanting to make bolder fashion choices, look no further than these wavy frames. They're subtle enough to pair with any look but will give your style the unique boost you've been looking for.
Pair them with the twist headwrap or the daisy baseball cap from the Jessalyn Grace x Justice collection to amplify your retro vibes.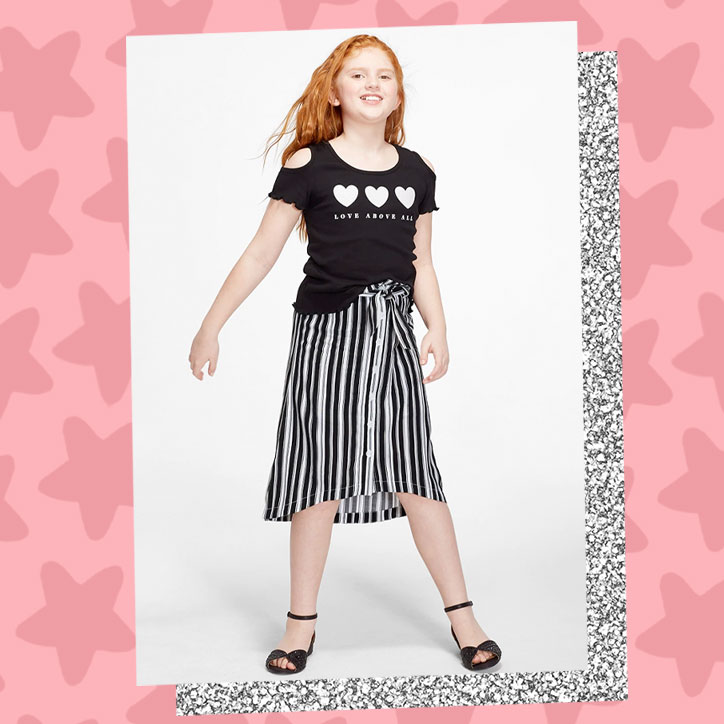 Button Up Maxi Skirt:
This flowy hi-low skirt is a closet essential because it's so versatile. You can dress it up for graduation, keep it casual while heading to class, or spice things up with a pop of color.
The cinched elastic waist makes this skirt super comfy to wear, and the added bow belt gives it a chic look. We have a feeling you'll be seeing it show up in lots of #OOTD posts this season.
Want to know more about Jessalyn Grace? We recently caught up with her to chat about her passion for digital drawing, giving back, and working with Jam Jr!