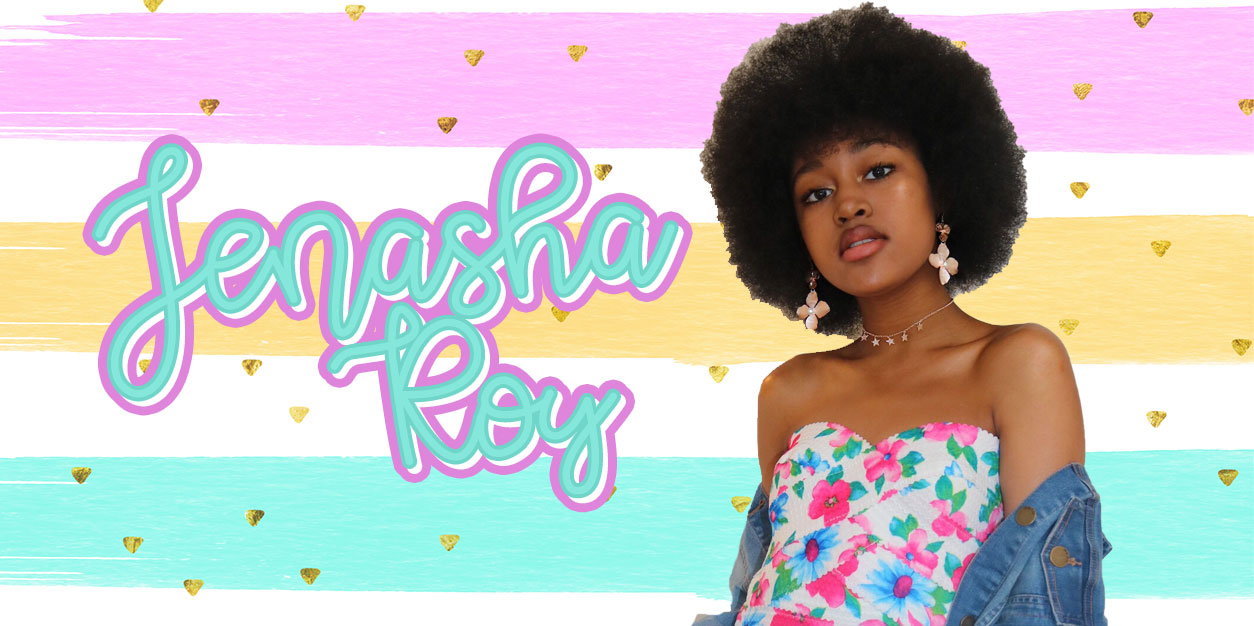 Jenasha Roy on Expressing Herself Through Fashion & her Biggest Dreams
Jenasha Roy is making her mark in the modeling and acting worlds!
She recently appeared on an episode of ABC's Fresh off the Boat and has an upcoming film where she stars alongside the iconic Loretta Devine. When she's not busy walking Fashion Week, Jenasha can always be found sharing her iconic style on social media. She loves expressing herself through fashion and enjoys making bold statements through her clothes.
We caught up with Jenasha about her love of fashion, her perfect Saturday, and all the ways she makes a positive impact!
Get to Know Jenasha Roy: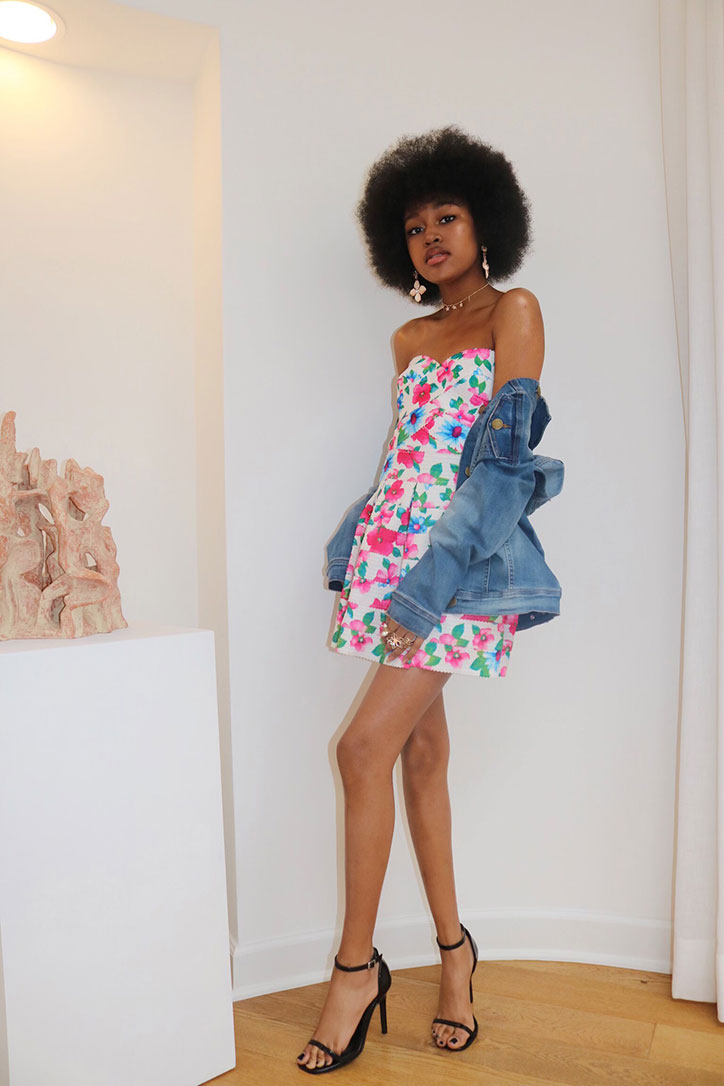 Tell us a little about yourself and how you got your start.

JENASHA ROY: My name is Jenasha Roy and I was born in Hollywood, Florida on February 27, 2004. I am a SAG actress and model based in LA.

I started out in the entertainment industry at the age of 7 in Miami.
What do you love most about acting?

JENASHA: I love the fact that I can become anyone with just the power of script! By that I mean I can play a villain, an innocent daughter, or even a bully.
What is the proudest moment of your career so far?

JENASHA: I think the proudest moment for me is being able to look at everything I've accomplished so far. I'm so grateful that I've gotten the chance to work alongside some great people in this industry like veteran actress Loretta Devine, legendary country singer Willie Nelson, and NFL football player Cam Newton.
You and your sister Briana seem super close! How do you support each other as sisters?

JENASHA: My sister and I are super close! Even though we're a year and a half apart we think of each other as twins/best friends. We're always looking out for each other and making sure we have each other's backs – except when pizza and Frank Sinatra are involved because she can become a little crazy!
How do you express yourself through fashion?

JENASHA: Fashion is a big part of me! I like to express myself through fashion because gives me a chance to be myself and to get as creative as I want. I love going all out and making heads turn!
What's your idea of a perfect Saturday?

JENASHA: My idea of a perfect Saturday is being totally relaxed under a bunch of blankets, watching my favorite TV shows with a bunch of snacks and chocolate around me.
Who is your biggest inspiration?

JENASHA: My biggest inspiration is my mom. I see how strong and courageous she is and the determination she has for helping us grow in this industry and become successful in life in general.
How do you make positive impact?

JENASHA: I love giving back by volunteering in toy drives, attending special events for UCLA Children's Hospital, working with anti-bullying organization Free2Luv, volunteering at shelters, and donating clothes and unused items.

I also love spreading kind words and advice to my supporters!
What is your biggest dream for the future?

JENASHA: My biggest dream for the future is to be very successful and to be on major magazine covers, walk for some of my favorite designers, work on a hit TV show, and to continue to grow in both the modeling and acting industries.
Do you have any words of wisdom you'd like to share with your fans?

JENASHA: I would like to say thank you to my fans for their continuous support! I truly appreciate all of you – thank you for following my journey!
Now that you know Jenasha, get to know her sister Briana Roy!