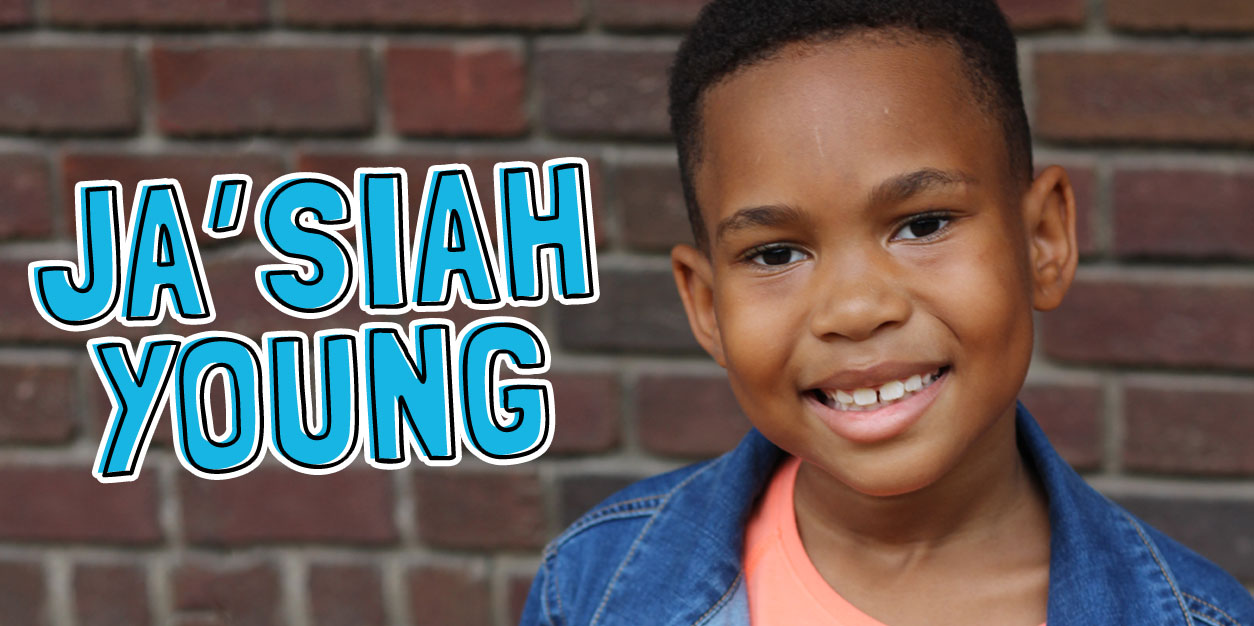 Ja'Siah Young on Raising Dion and the Superheroes Who Inspire Him
Ja'Siah Young is only 8 years old, but he's already living out one of his biggest dreams – playing a superhero on tv!
Ja'Siah stars as Dion Reese in the new family-friendly Netflix series, Raising Dion. In the comic-book-inspired show, his character has been going through a lot of life changes, like moving to a new house, being the new kid at school, and navigating the mysterious death of his scientist father. One day, Dion discovers that he has superpowers, like being able to float his cereal through the air! We don't want to spoil the story or the underlying mystery, but we think it's absolutely a must-watch with lots of twists and turns.
We caught up with the young actor about his Raising Dion experience, what it was like to play a kid with powers, and the superheroes who inspire him.
Get to Know Ja'Siah Young:
You star on the new Netflix series, Raising Dion. What can you share about the show?

JA'SIAH YOUNG: Raising Dion is about an adorable 7 year old boy who is dealing with a lot. He lost his dad, he's moving to a new house and going to a new school, and to top it all off he has started getting superhero powers that he does not know how to control or where they came from. Luckily, he's got a loving mom and an awesome god dad to help him get through it all.
Your character, Dion, has amazing super powers! What's it like getting to play a kid with such extraordinary abilities?

JA'SIAH: Playing Dion was definitley a dream come true! I love superheroes so getting to play one on TV was amazing. It's really cool to think I'm going to be a role model for other kids who also love superheroes Being Dion really allowed me to show people that you can be or do anything if you follow your dreams!
As one of your first big roles, it must have been a great learning experience for you. What is the most valuable thing you took away from your time on set?

JA'SIAH: There was so much to do on set and it felt like there was not much time, so the biggest thing I learned is to use my time wisely. I had to film, go to class, and have some fun during my breaks, so I had to balance it all out. On small breaks I would grab a snack and use the bathroom, and on my larger breaks me and Jason would have dance parties and play zombies. I would make sure I memorized all my lines for the next day on the day before so I didn't have to worry about that and I'd be all set to go.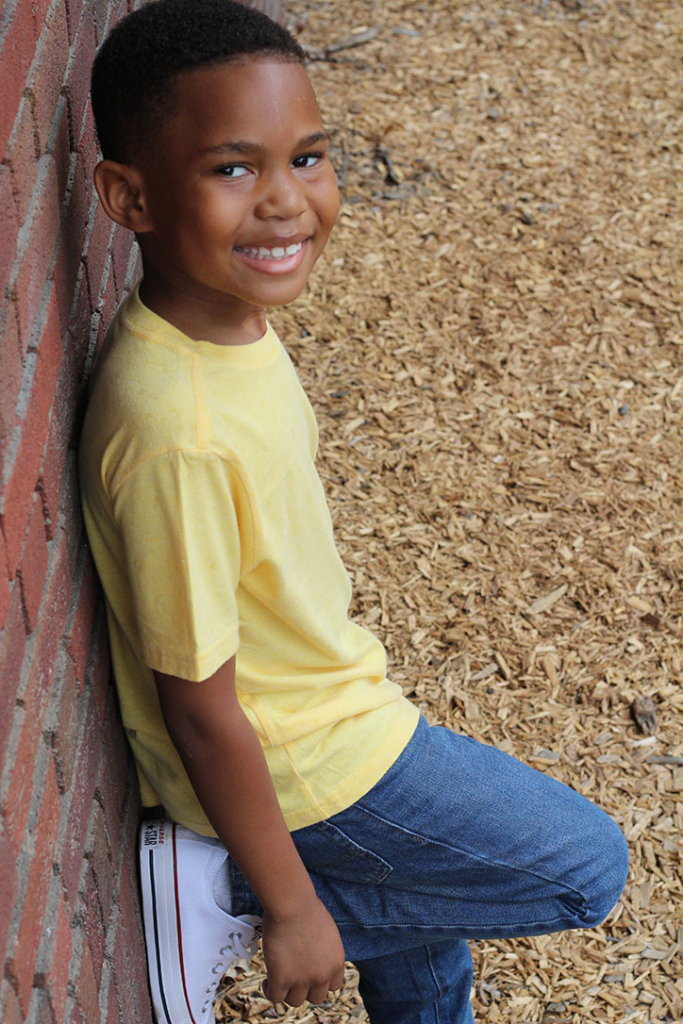 If you could have a super power in real life, what type of power would you choose?

JA'SIAH: Teleportation, because if there was ever any danger or crime I was fighting I could just teleport to safety until I had time to come back with a plan. Telekinesis would be pretty cool too! I could grab snacks without even leaving my room. There are so many cool ones to choose from I'd have to really think about it.
Do you have any favorite super heroes?

JA'SIAH: My favorite superheroes are Black Panther and Miles Morales. I love Black Panther because he is incredibly strong and he uses Vibranium which is pretty much industructable. And I like Miles Morales becase he is just like a regular kid except he can go invisible and make electricity from his hands. He's like the regular Spider-Man times 10.
What do you love most about acting?

JA'SIAH: The thing I love most about acting is the fact that I get to play as different characters. It's like the ultimate game of make believe. You get to play, and then the crew turns your imagination into this amazing masterpiece and you and the world get to see and experience it.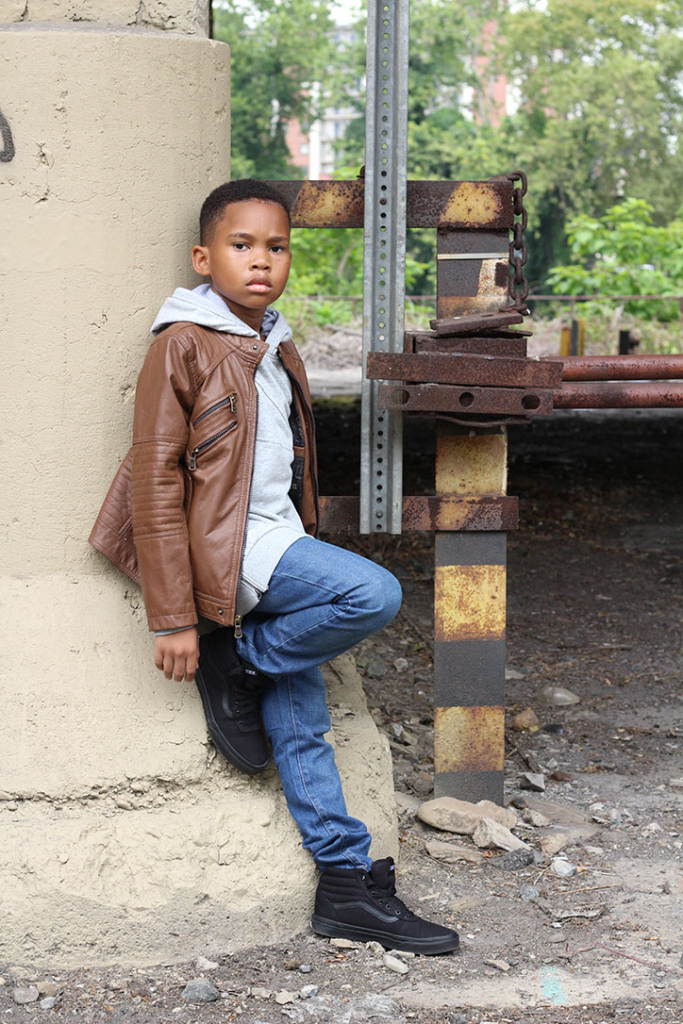 When you're not on set, what do you like to do for fun?

JA'SIAH: Things I enjoy doing when I'm not on set are riding my bike, reading, singing, dancing, going to the park to play sports. I love the outdoors and any activity I can do outdoors.
What is something you're hoping to accomplish in the future?

JA'SIAH: Something I'm hoping to accomplish in the future is to become a doctor, but before that I want to get to play Miles Morales in a movie. I think that would be pretty cool, he's one of my favorite superheroes so to get to play him would be epic!
Do you have any advice you'd like to share with your fans and followers?

JA'SIAH: I want everyone to always follow there dreams and do what makes them happy. I think that is the most important thing to do no matter what. You have to be happy and love the life you live.
If you and your family love to cozy up on the couch to watch Netflix together, we think you'll love getting to know Family Reunion star, Jordyn Raya James!