The Invisible Sister Trailer is Here!
With just about a month to go before it premieres, the Invisible Sister trailer has finally arrived! Check it out!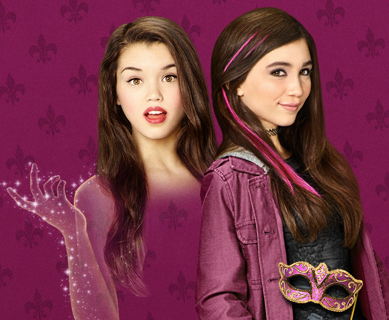 Cleo and Molly live in New Orleans with their family. Cleo pretty much always lives life in her sister's shadow. But one Halloween, Cleo's science experiment gone wrong turns Molly completely invisible! The two must work together in order to reverse the experiment before Molly becomes invisible for good. The two realize that they're a pretty good team, and when forced to pretend to be Molly for a day, Cleo sees her in a completely new light and is able to face her fears!
The movie is kind of like if Wish Upon a Star wore an invisibility cloak. Super funny, totally adorable, and full of sisterly bonding. We can't wait to watch, and the wait is almost over since Invisible Sister premieres on October 9th!