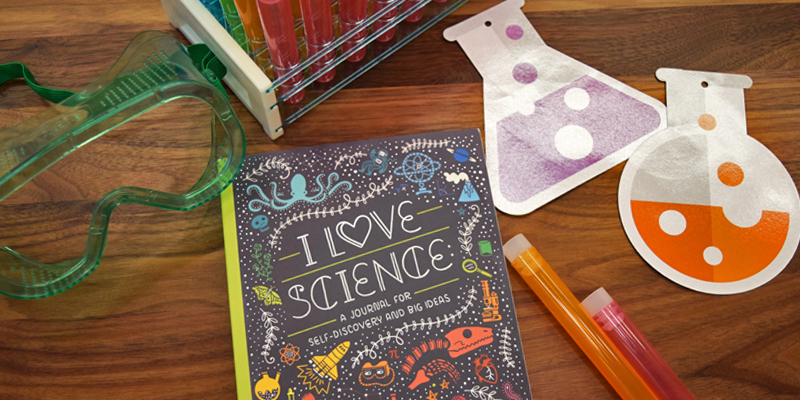 I Love Science: A Journal for Self-Discovery and Big Ideas
Budding scientists, Math lovers, and future world-changers, get excited! If you've got the periodic table memorized and can spot basically any constellation with minimal effort, this is the journal you've been waiting for. I Love Science: A Journal for Self-Discovery and Big Ideas by Rachel Ignotofsky is a creative journal with STEM-focused kids (and adults) in mind.
It's meant to inspire you to get a little introspective, ask questions about the universe, and help you dream the biggest of dreams. Oh – and it's great for jotting down any super important observations you may have throughout your day. Let's explore what's between the pages of this fantastic journal, shall we?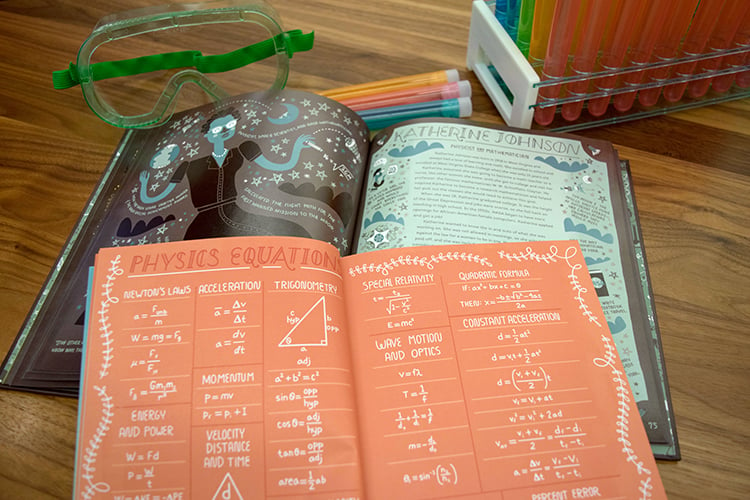 The first few pages inside the colorful, metallic cover are great reference pages for any science student. The Scientific Method, Periodic Table, a Star Chart, and even some basic HTML Vocab can be found tucked away in the front of the book.
This makes it a great source to keep in your backpack to help you through your math homework, coding projects, and star gazing. (It's also a great way to convince your parents to buy it for you. "But mom – I can use it at school!" is a surefire way to turn a "we'll see" into a "sure, honey!")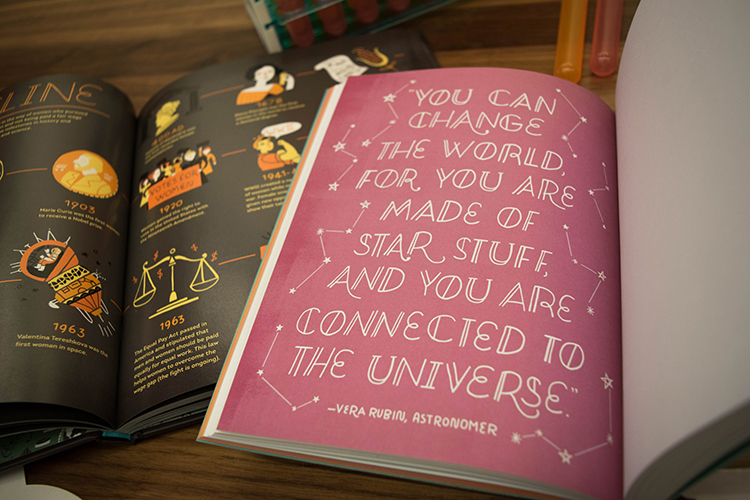 As you explore deeper inside your I Love Science journal you'll find some blank pages lined with themed doodles ranging from atoms to books to aquatic life, telescopes, and more. There are also some quotes from notable female scientists sprinkled throughout the book to keep you inspired.
A few of the pages also have prompts on them for those times you need a little help figuring out what to write about.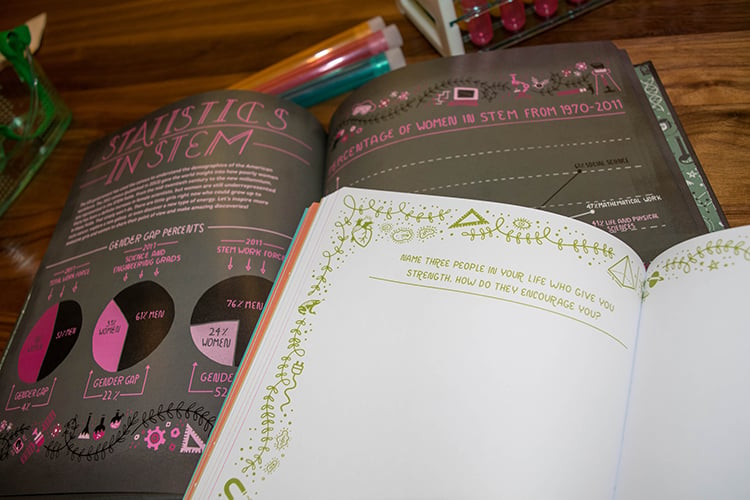 Examples of prompts you'll encounter? Everything from "Name three people in your life who give you strength. How do they encourage you?" to "Name a time you were wrong or failed to achieve your goal. What did you learn from it?"
Every prompt encourages you to tap into a part of yourself that you may not have thought to share. It encourages you to take a look at yourself and the world around you through a new lens. There's also a few pages that ask you to actually step outside and explore by observing nature and constellations and writing down your findings. Even if you're someone who loves journaling more than Science, we still think you'll find something to love about this journal.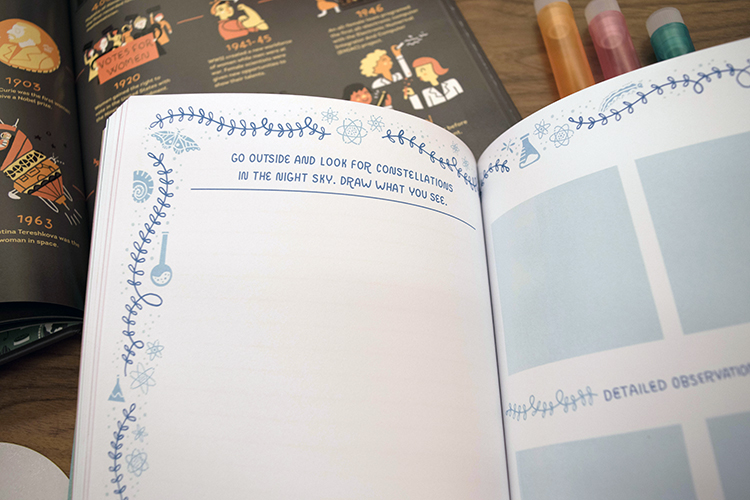 Are you sitting here like "This all looks kinda familiar"? It's because this journal was created and designed by Rachel Ignotofsky, author of "Women in Science: 50 Fearless Pioneers Who Changed the World". We reviewed the book back in July, but in case you missed it – it highlights 50 incredible female scientists, mathematicians, astronomers, and other science-y ladies who helped change the course of history. It features women like Katherine Johnson, Marie Curie, and Ada Lovelace – just to name a few.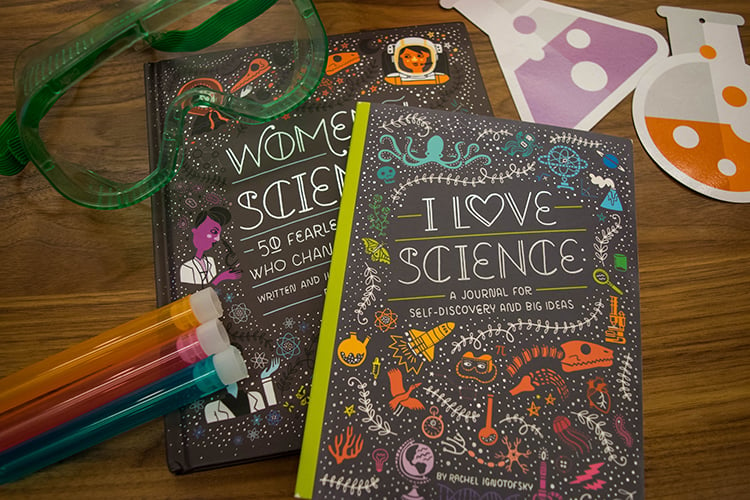 It's a definite must-read for girls of all ages. (It also features tons of facts and illustrations of the awesome women that are quoted in the journal!) We suggest you snag a copy at your local bookstore while going to pick up your I Love Science journal.
More of a sports lover than a scientist? Don't fret – there's a Women in Sports book coming out later this year! While you wait, why not check out some other awesome ways to get your journal on?
Note: A review copy of this journal was provided by Ten Speed Press in exchange for a fair and honest review.