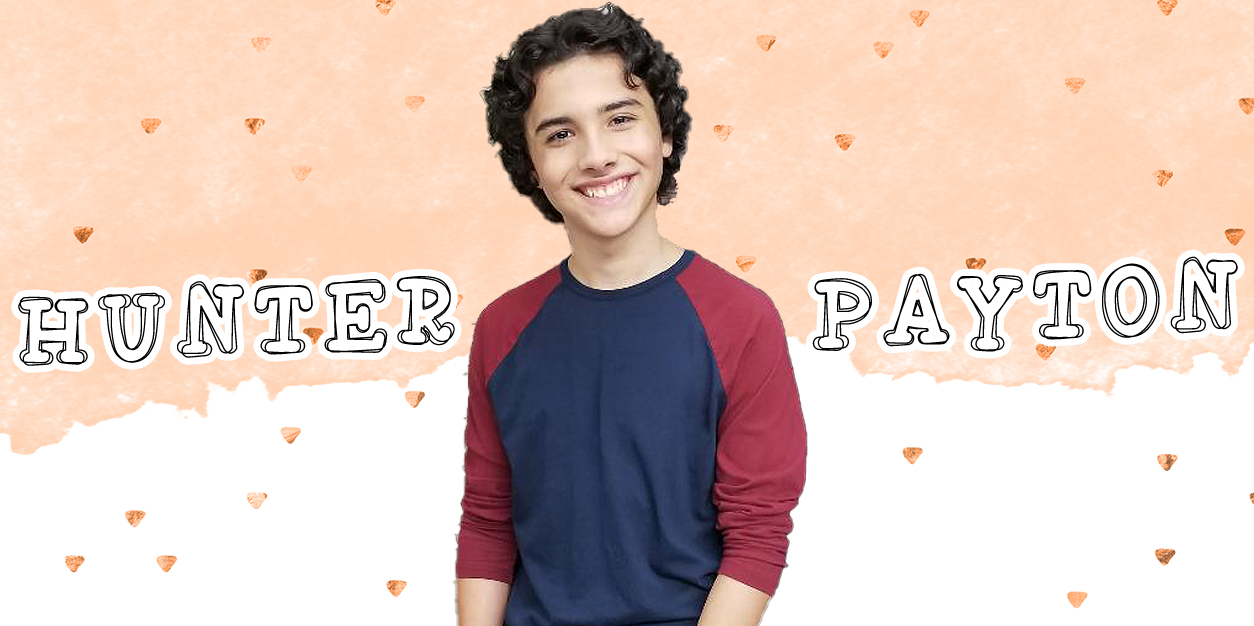 Hunter Payton on Acting, Dinosaurs, and Hats for Thoughts
Meet Hunter Payton, 14 year old actor, philanthropist, and aspiring paleontologist!
If you've ever seen Hunter's Instagram – there are a few things you likely already know about him. He can often be found supporting his friend's accomplishments, he LIVES for parkour, and he can rarely spotted without one of his signature hats.
Hunter's kind-hearted spirit doesn't just live on social media, though. He works alongside many charity organizations and has a passion for giving back and helping others.
Get to know more about this actor on the rise! We caught up with Hunter about his most recent roles, his love of dinosaurs, and the incredibly inspiring reason he wears hats.
Get to Know Hunter Payton: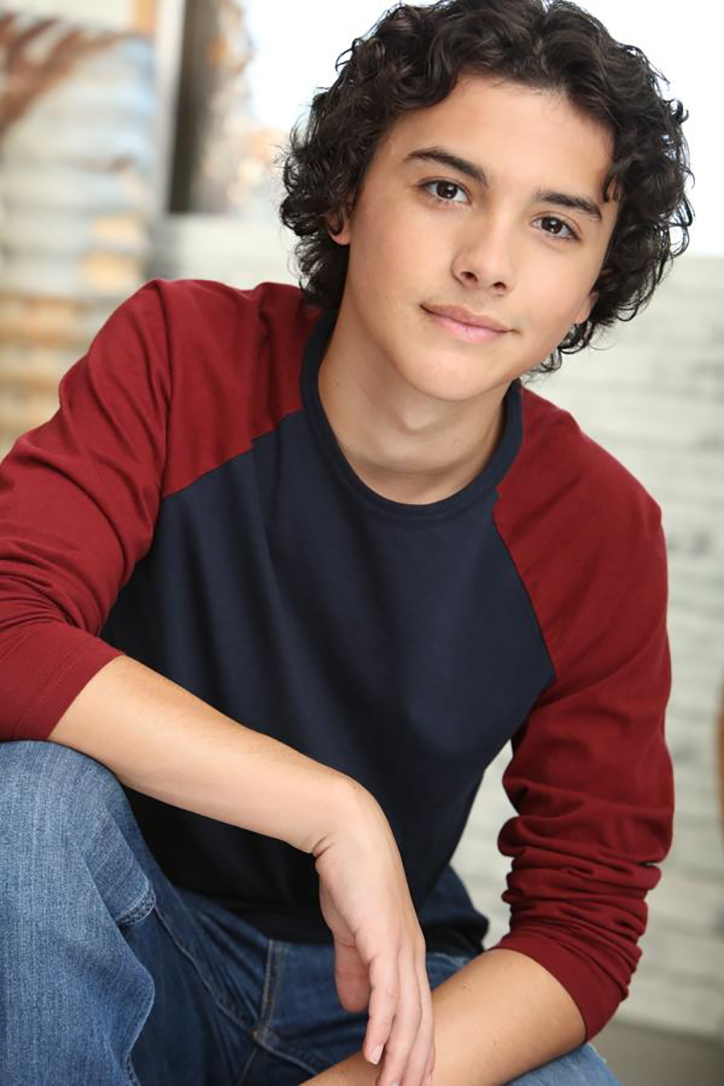 Tell us a little about yourself and what you've been working on recently.

HUNTER PAYTON: When I am not working on set as an actor, I am pretty much your typical 14-year-old who plays video games, hangs out with his family, friends, and 5 dogs. And if I am not doing that, you will find me at the gym doing parkour or studying books about dinosaurs.

I have been an actor since I was 7 years old and I just wrapped a feature film called A Genie's Tail with Hero, Jake Paul, The Farley Brothers, and Laura Marano. You can also spot me in in two national commercials for Buick and Great Call.

I was recently nominated by the Young Entertainers Awards for my role as Mr. Thompson in the British play Daisy Pulls it Off. The awards will be held April 7th at Warner Brother Studios.
What is it that you love most about acting?

HUNTER: The thing that I love the most about acting is being able to pretend to be different characters, especially the ones that are completely different than me. I enjoy having fun with the characters and being able to bring life to them.

One of my most challenging roles I did was when I was 11, in the role of a young RJ Mitte in the movie Who's Driving Doug, where I was a child in a wheelchair with muscular dystrophy and I got to do my own stunts. The other was in the film I just wrapped, A Genie's Tail where I played a very mean bully.
We noticed from your Instagram that you spend a lot of time at charity events and helping others. Can you share a little about why it's important to you to give back?

HUNTER: To me the reason why I think it's so important to give back is that it keeps you humble and makes you really appreciate life and all the things that we take for granted. One of the things my mom and dad have taught me is that life could always be worse. Since I was little they have raised me to help others and appreciate everything we have because at any minute it could all be gone. Because of this I am very passionate about charity work and try to volunteer whenever I can.

I currently work with several organizations like Big Sunday, A Place Called Home, and The Shoe Crew to help those that are less fortunate. In December, I partnered with The Shoe Crew to throw a Holiday Fundraiser to raise money for the many Woolsey Fire Victims from my school in Oak Park USD who lost their homes. With the help of my friends, I was able to raise $3100.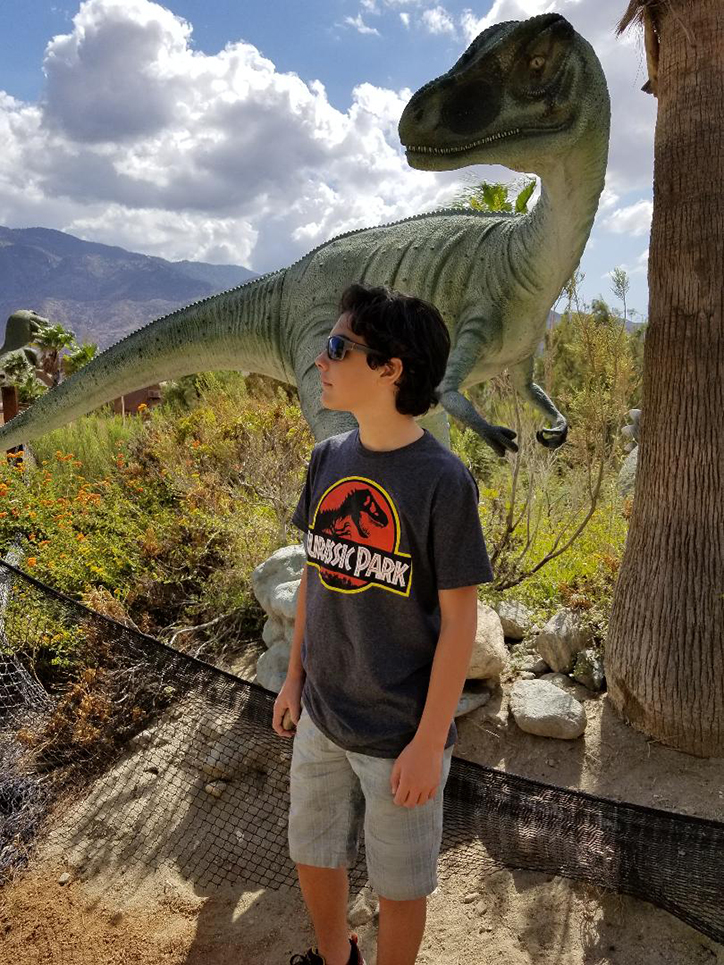 Tell us about your love of dinosaurs! Do you have a favorite?

HUNTER: Yes, I was that little kid at Barnes & Noble that wanted the Dinosaur Encyclopedia. I plan to attend college to become a Paleontologist and I dream of finding a rare dinosaur that I can name.

As an actor, my dream would be to land a role in the next Jurassic World with my favorite actor, Chris Pratt. Over the years, my favorite dinosaurs have changed as I learn more about them, so currently it is either the Yutyrannus or Herrerasaurus. If you haven't heard either of them they are very cool.
What would you do if a real Jurassic Park opened? Would you want to work there or do you think it would all go wrong like in the movies?

HUNTER: I feel like if the proper safety conditions were met and you would have humans imprint on the dinosaurs then I think it would go great. And I would want to work with either the carnivores or the Prehistoric aquatic reptiles.
What is something you've learned from your career so far?

HUNTER: One thing that I have learned from my career is to keep a positive outlook on life and really appreciate the little things in life. I have learned to handle rejection by knowing rejection is part of life and accepting that no one is able to book all roles and by looking ahead at what's next and not what's behind me.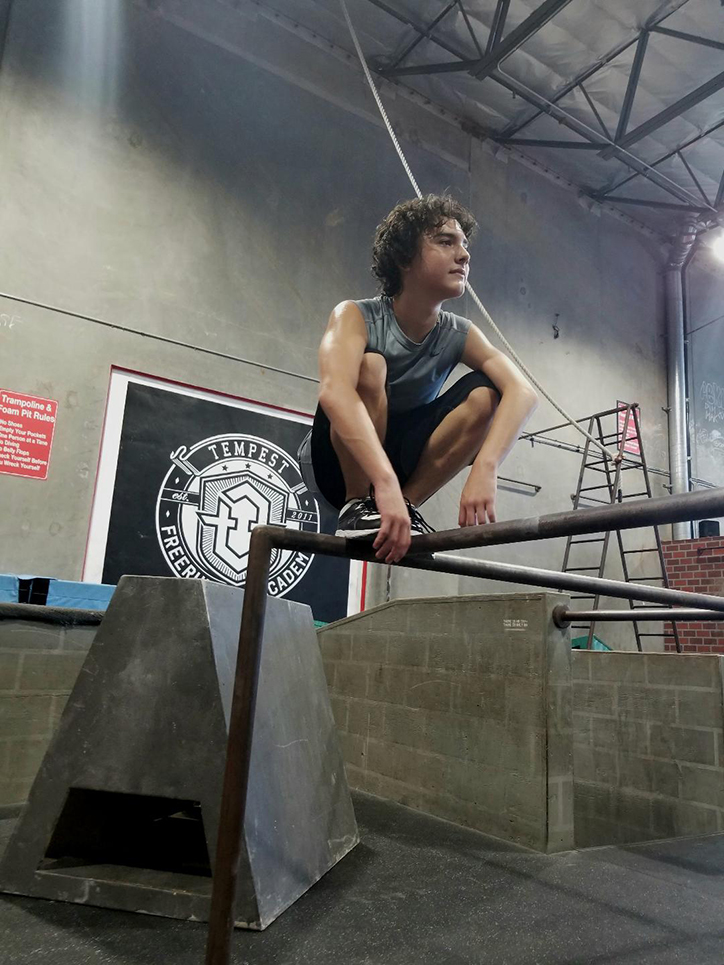 What are a few things your fans might not know about you?

HUNTER: Well, some people might not know that I am actually half Hispanic and Payton is my mom's maiden name. I kept it when my grandpa passed to honor him.

Halloween is my favorite time of the year because I love dressing in costumes and scaring people and I think it would be very cool to work at Queen Mary's Dark Harbor at least once.

Lastly, I really enjoy music and I like to sing and I am learning to play the guitar, piano, and drums.
What are three things you can't live without?

HUNTER: The three things I couldn't live without are my phone, friends and family.
Do you have any advice you'd like to share with your fans?

HUNTER: The advice I would like to share would be to always keep your chin up and to focus on the positive things in your life and to know that there is light at the end of the tunnel.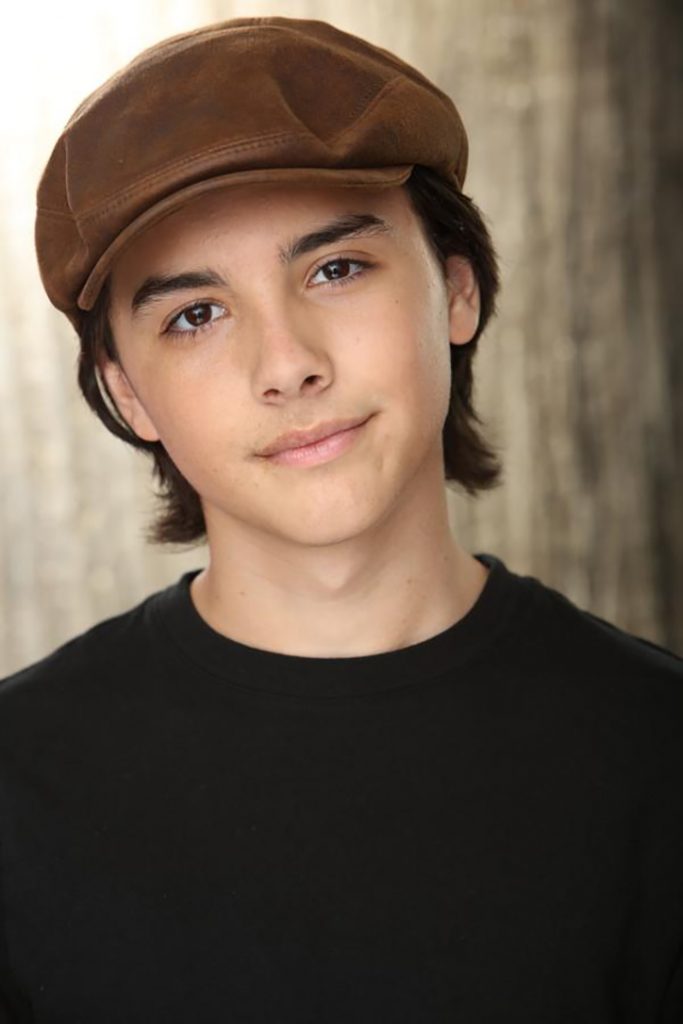 Can you share a little about your charity, Hats for Thoughts?

HUNTER: I tend to wear a lot of hats and most people don't know why, but they know me by them. When I was really little my grandpa Gary Payton gave me my first hat and we used to always wear hats whenever we were together and even create hats out of paper for fun.

My grandpa was a genius and worked for Aerospace, so when he was diagnosed with Alzheimer's it was really hard to watch his life change. Because I helped take care of him, I saw what the disease can do to a loved one. When he passed away in 2015, I wanted to do something in his honor and to help others.

I created Hats for Thoughts to raise money for Alzheimer's research in hopes to find a cure someday. I would love to design a hat to sell as part of the charity to help raise those funds. Hopefully, later this year will be the official launch of Hats for Thoughts and eventually, I hope to come out with my own line of hats.
When you have some downtime, what are some things you like to do for fun?

HUNTER: If I am not playing video games with my friends online then I am jumping or flipping off something. Parkour is my peace which is why Tempest Academy is my second home. I currently get to work with top parkour coaches, most of them who are stunt men in the industry. If I am not doing my own stunts in movies then I am hoping to try out for American Ninja Warrior some day.
What's a quote that inspires you that you'd like to share with our readers?

HUNTER: One of my favorite quotes is "You are what you choose to be today. Not what you've chosen to be before." I like this quote because it shows that you need to have a positive outlook on life and that you CAN choose what kind of person you are.
Inspired by Hunter's passion for helping others? Sean-Ryan Petersen of Victor and Valentino also started his own charity! Read about it here!