WATCH: Hotel Transylvania 3: Summer Vacation Teaser Trailer
Mavis, Johnny, Drac, and all your favorite monsters are trading in the hotel for a luxury cruise ship in Hotel Transylvania 3: Summer Vacation! Grab your best Hawaiian print cape, check out the trailer here, and keep reading to learn more about the film!
Drac spends his days ensuring that all of his guests have a relaxing stay at Hotel Transylvania, but now it's his time to take a break and head out on a family vacation of his own. The monsters board a luxurious cruise ship that boasts all the scary fun activities a monster could ever need – monster volleyball, all-you-can-eat-buffets, relaxing massages, and absolutely no sun. Sounds like our kind of vacation, TBH!
Things are going great, and everyone is having a blast until Mavis realizes that her dad is falling for Ericka, the captain of the ship who is hiding a dangerous secret that can destroy all of monsterkind for good. Mavis must rally the other monsters together to help show her dad Ericka's true intentions before it's too late!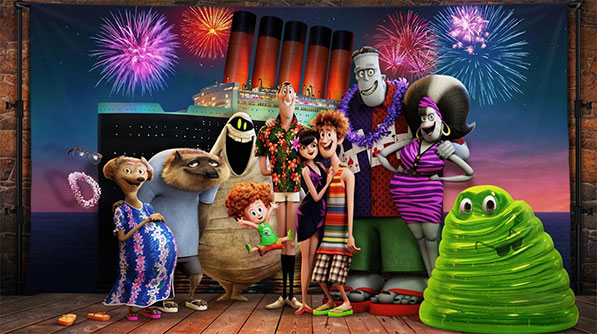 It sounds exciting, but you know that the team at Sony Pictures Animation hasn't forgotten the most important part of Hotel Transylvania – the gut-busting humor! According to Selena Gomez, Hotel Transylvania 3: Summer Vacation might just be the funniest film of the series.
She also told People Magazine about her special bond with her character, Mavis. Here's what she had to say "It's great because I have grown up alongside the character who I love voicing. I have always admired her spunk and smarts." Selena said, "She is sweet and confident while struggling with being her own person. I like playing a character who loves her family and being in a film that brings families together."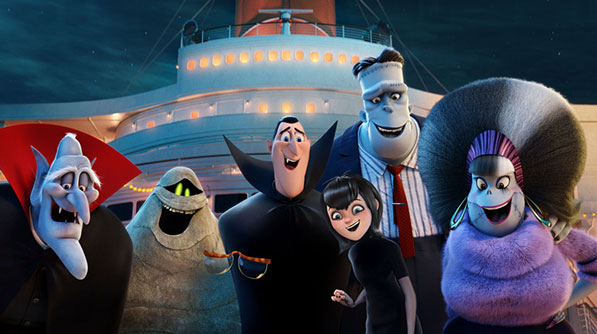 The ship sets sail on July 13th, 2018! While you wait for the movie to hit theaters next Summer, see if you can ace our Hotel Transylvania 2 Quiz!