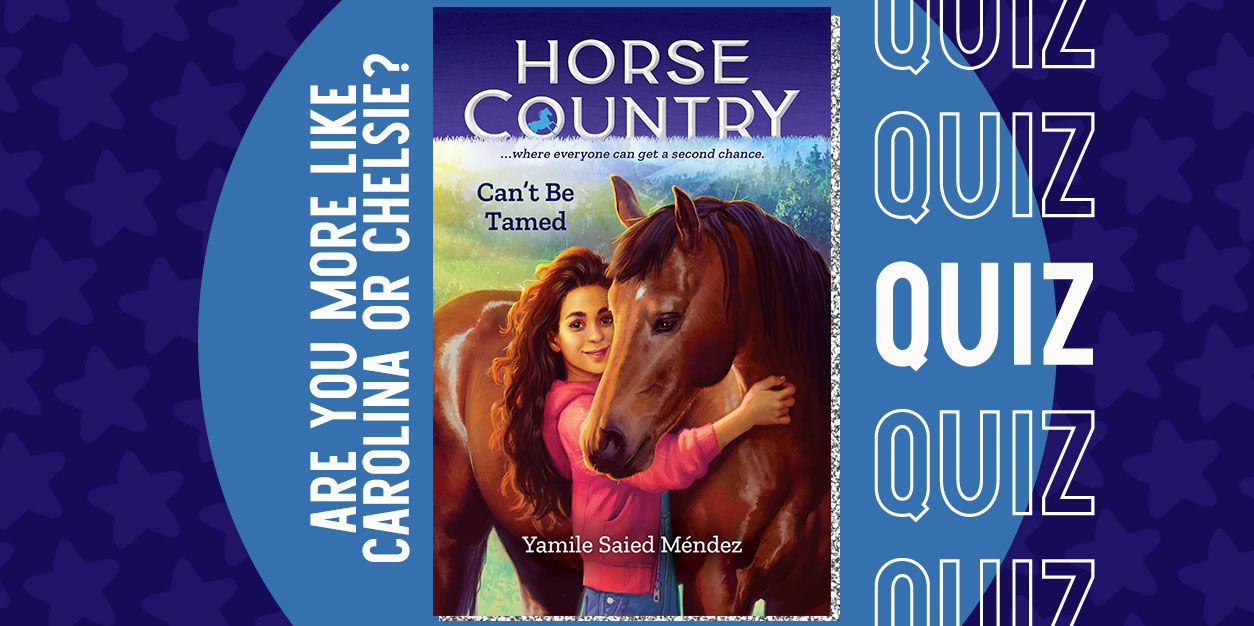 QUIZ: Are You More Like Carolina or Chelsie from Horse Country?
NOTE: This post is sponsored by Scholastic.
Welcome to Paradise Ranch, where everyone can get a second chance!
Horse Country is a brand new series from author Yamile Saied Méndez about horses, friendship, and building a close-knit community. Carolina loves her life at Paradise Ranch, where she lives in a cozy cottage with her family, taking care of the horses and the beautiful property she calls home. When new owners take over, Carolina is both super excited for the future of the ranch and nervous about what the new changes will mean for her and her family.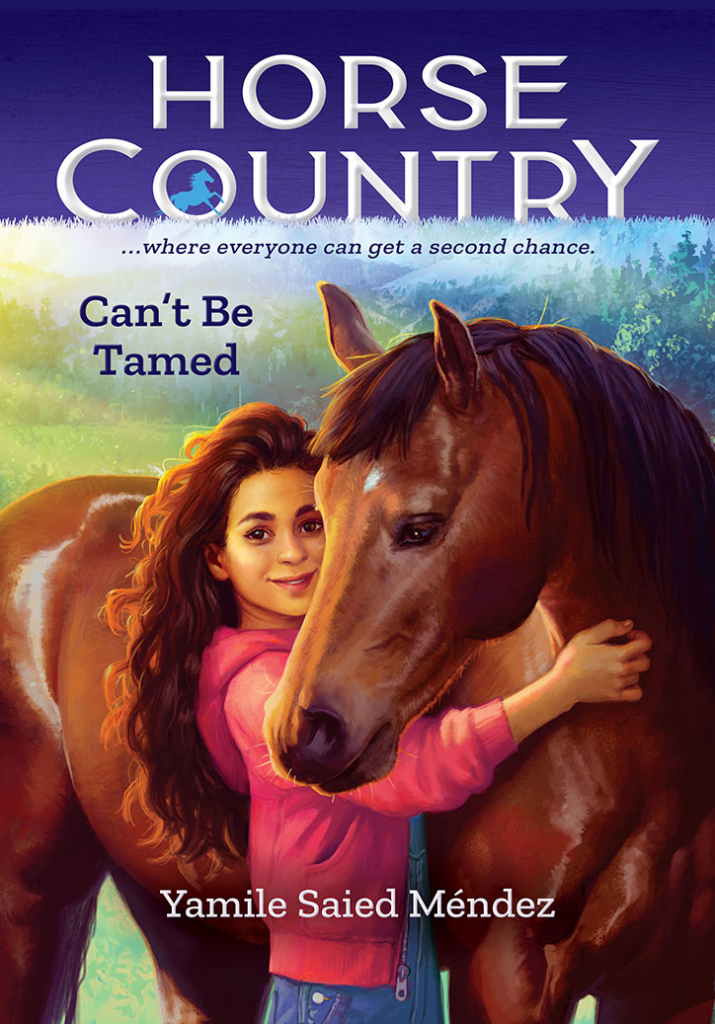 Carolina Aguasvivas grew up on Paradise Ranch, which she knows down to every last pony. But things are sure to change when the new owner's daughter, Chelsie Sánchez, sweeps in with an attitude and a feisty Thoroughbred named Velvet. The mare is skittish, headstrong, and hurt — and Carolina is determined to ride her.
Chelsie, who considers herself too good to clean stalls, certainly doesn't seem like a real horse girl. Caro knows she's the only one who can help Velvet recover, and she's ready to prove it — no matter what it takes.
The girls may discover they have more in common than they think… including a passion for bringing the healing power of horses to every kid.
Horse Country: Can't Be Tamed
AUTHOR: Yamile Saied Méndez
PUBLISHER: Scholastic
DATE: April 5, 2022
At first, Caro is super excited to meet the new owner's daughter Chelsie and is hopeful that they'll become fast friends. But after a rough first meeting, Caro isn't sure that they'll ever get along. She's also left wondering if Chelsie truly cares about the horses and is totally crushed when Chelsie becomes instant friends with Loretta and Tessa, the girls who are mean to Caro at school.
But moving to a new place isn't exactly easy, and Chelsie is just a little shy and trying to find her way. Will the girls be able to get along and make Paradise Ranch the best that it can be? They'll both be willing to give themselves and each other second chances! We just know you're going to love this perfect springtime story, which is why we put together a quiz to help you determine which Horse Country character is most like you!
QUIZ: Are You More Like Carolina or Chelsie from Horse Country?:
Are you more like Carolina or Chelsie? Find out by taking our quiz inspired by Horse Country: Can't Be Tamed!
?Want to find out more about why you'll love this amazing series? Click HERE!
?Ready to dream big like Caro and start reading? Horse Country: Can't Be Tamed is available now from Scholastic!