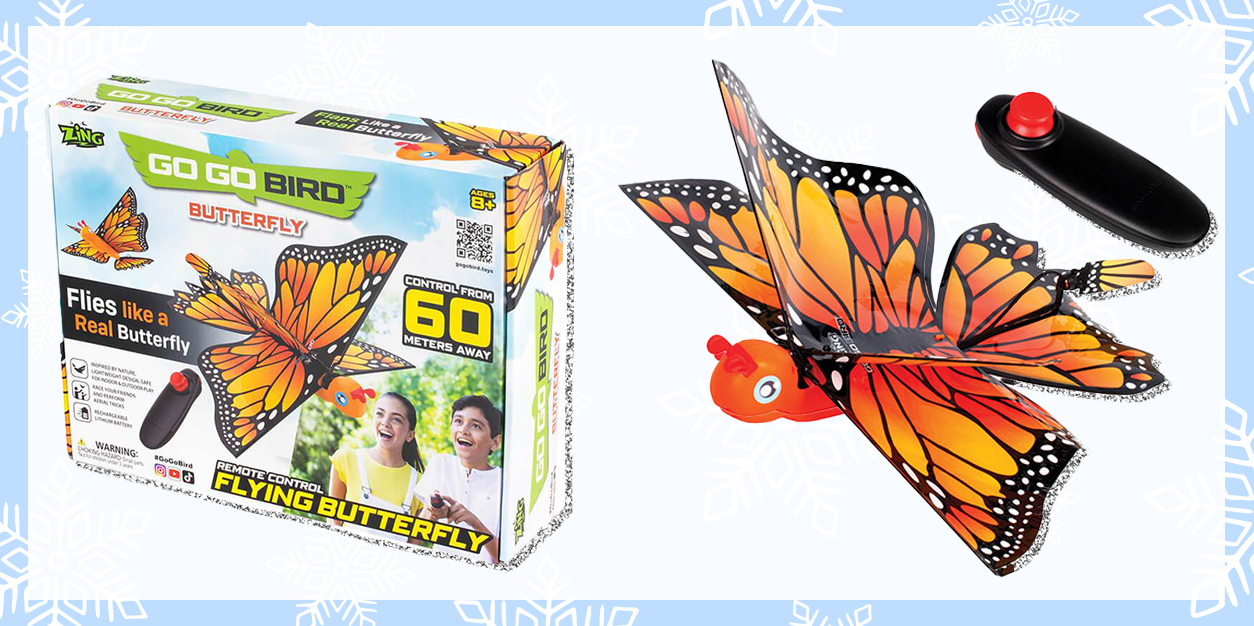 Holly Jolly Giveaway: ZING Go Go Bird Butterfly and Dragon
NOTE: The items in our ZING Go Go Bird Butterfly and Dragon Giveaway were provided by the brand for the purposes of our Holly Jolly Giveaways. No money was exchanged, and all opinions are our own. We reached out to these brands for this giveaway series because they create products we love.
Our next Holly Jolly Giveaway will help you soar through the skies and have you channeling your outdoorsy side!
We have a feeling you might already have the ZING Go Go Bird on your holiday wishlist, because it's one of the hottest toys this season! That's why we had to join forces with our friends at ZING to bring you a chance to WIN a Go Go Bird Butterfly and Go Go Bird Dragon of your own!
Not in the know? The ZING Go Go Bird is a remote controlled bionic bird inspired by nature! The movement patterns of this lightweight tech device are inspired by real birds, so it flies gracefully through the sky as you navigate it's path through the controls on the remote. Our fav is the Butterfly, who's orange color and detailed wings match the beautiful patterns on a real Monarch butterfly. They even have a Red Dragon design to bring fiery edge to your outdoor plans!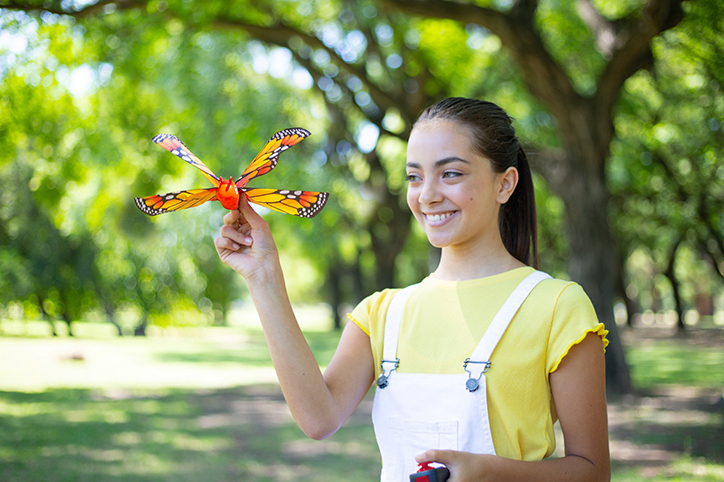 We know you'll love bringing these along on your winter getaways, spring picnics, and summer beach trips, making it a seriously amazing toy for any season. Plus, with two Go Go Bird devices in hand, you'll be able to race your besties through obstacle courses or compete to see who can perform the most wow-worthy aerial trick!
Ready to take control and fly? Grab your favorite adult and have them enter below for your chance to WIN!
ZING Go Go Bird Butterfly and Dragon Giveaway: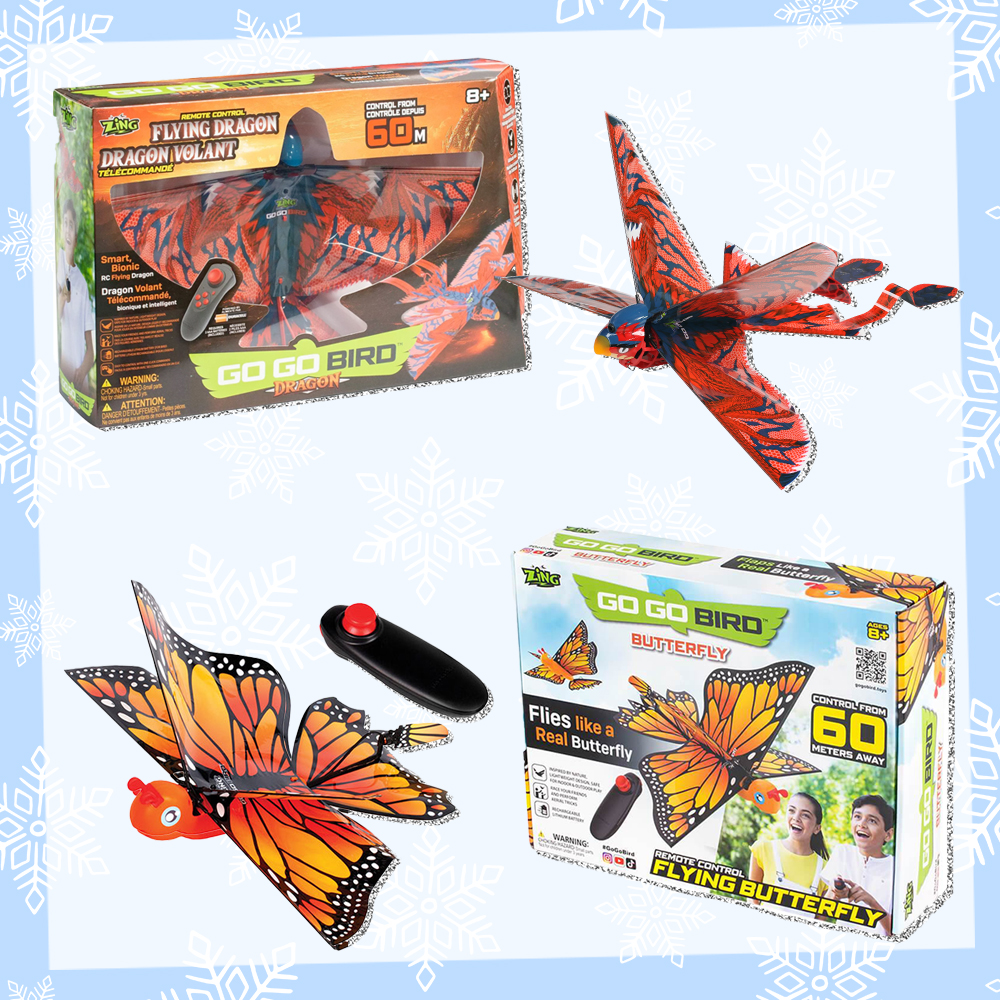 WHAT DO I WIN?:
ONE lucky winner will receive a ZING Go Go Bird Butterfly and Dragon Prize Pack that includes:
– ONE (1) Go Go Bird Butterfly
– ONE (1) Go Go Bird Dragon
Prizes generously provided by ZING
HOW DO I ENTER?:
Grab a parent or guardian and have them fill out the form below by December 6, 2021 at 11:59pm ET.
Giveaway runs from 11/22/21 at 02:00 pm ET through 12/6/21 at 11:59 pm. Open to US residents ONLY. Be sure to read the fully detailed rules HERE before entering.
THIS GIVEAWAY HAS ENDED AND THE WINNER HAS BEEN CONTACTED.
You must be 18 or older to enter. Please, only ONE entry per person. If selected as a winner, we will provide your parent/guardian with an affidavit to confirm that you are a valid winner who has permission to win. They will be REQUIRED to sign and return the affidavit to YAYOMG! to claim your prize. Prizes will not be mailed out without signed parental consent.
Need more holiday cheer (and free stuff!) in your life? Keep an eye on this link now through November 26th so you don't miss a single one of our Holly Jolly Giveaways!