Holly Jolly Giveaway: WowWee Toy Bundle
NOTE: The items in our WowWee Prize Pack Giveaway were provided by the brand for the purposes of our Holly Jolly Giveaways. No money was exchanged, and all opinions are our own. We reached out to these brands for this giveaway series because they create products we love.
We've reached the end of our Holly Jolly Giveaways event, but there's no reason to be sad because our final prize pack is sure to fill you with holiday cheer!
This prize pack is overflowing with FUN! From unboxing surprises to games with a twist, we teamed up with our friends at WowWee to help you slay boredom this winter! Here's what's included: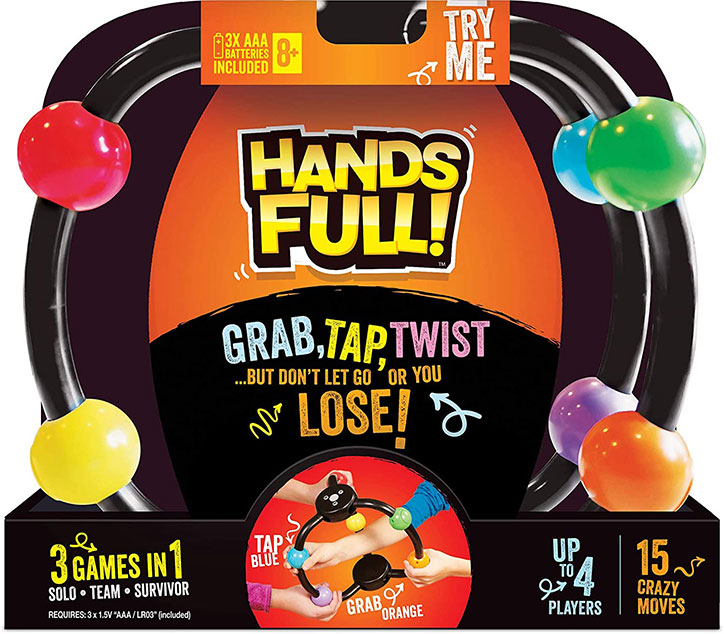 Hands Full:
It's time to get twisted and tangled with Hands Full! Put your reflexes to the test with three fun modes that you can play alone or with up to 4 people.
Master your moves in solo mode, compete to be the last player standing in survival mode with up to 4 players, or take on team mode with the whole family. Twist, jump, dance, high-five, and shake your way to victory – just be sure you don't let go!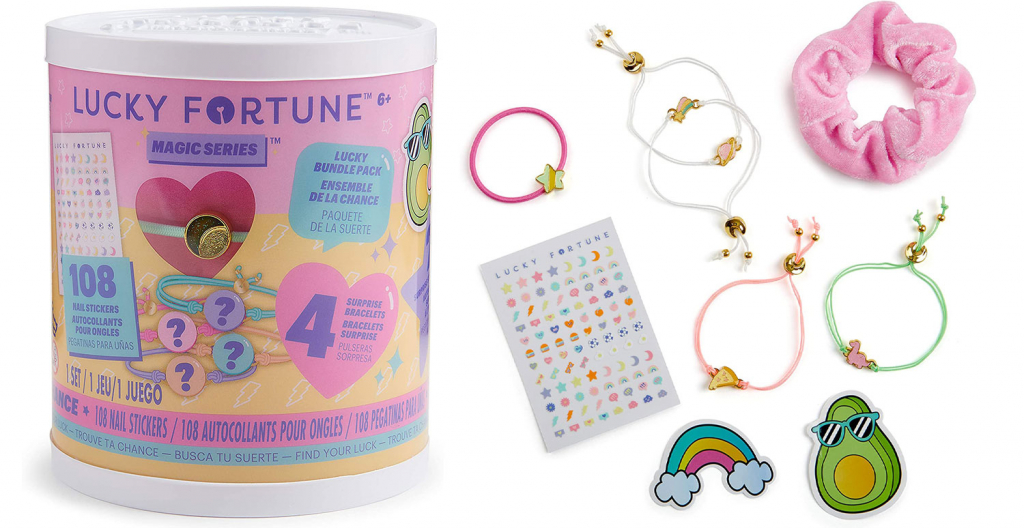 Lucky Fortune Magic Series Lucky Bundle:
Wear your luck, share your luck, and feel the magic with the brand new Magic Series from Lucky Fortune!
This Lucky Bundle comes with lots of surprises to discover, including a scrunchie, stickers, 100+ nail decals, an elastic bracelet with color change charm, and 4 surprise charm bracelets! Accessorize in lucky style, swap with friends, and always ensure that your look is as magical as possible.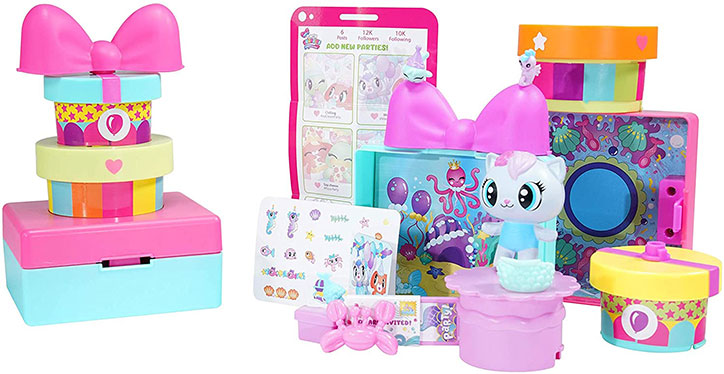 Party Surprise:
Unwrap the party with 4 layers of fun!
Party Surprise is a brand new line of collectibles from WowWee that make every day feel like a party. Packaged like a stack of colorful gifts, you'll unwrap surprises from every layer. As you peel away the layers, you'll reveal 10+ party themed items like balloons, stickers, and an adorable squishy character who's ready to celebrate!
There are 6 party themes to collect, including Ice Cream Party and Pool Party, and the bottom gift layer doubles as a party room playset so you can throw the party of your dreams!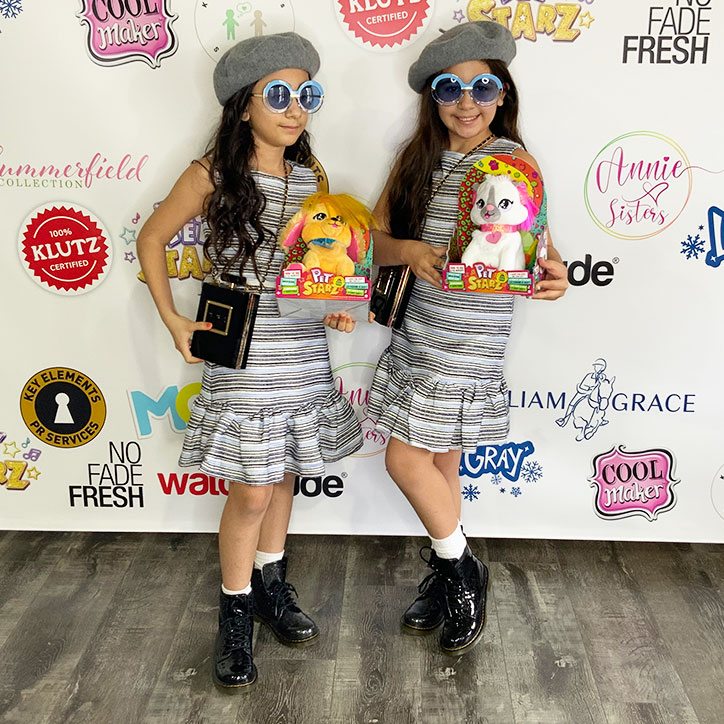 Pet Starz:
Pet Starz have hit the scene and they're ready to rock! These dancing rockstar pets are more than just plush toys – they're interactive friends who are always ready for a good time!
They have seriously amazing dance moves, and they can even whip their hair and rock out. If you live to perform, Pet Starz will be there, always ready to back up your moves as your dream co-star, and they can even repeat what you sing to them.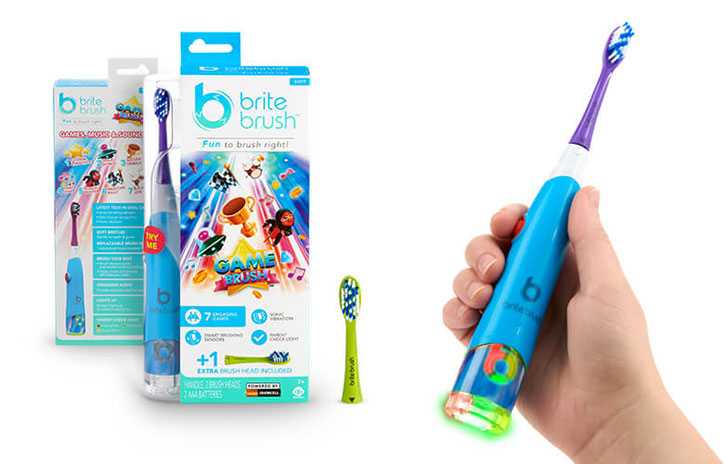 BriteBrush Game Brush:
Who says brushing your teeth needs to be boring? With BriteBrush Game Brush, you can turn your nightly routine into a gaming challenge!
Level up bedtime with the Game Brush and unlock seven fun games, including Space Attack, Soccer Pinball, Dance Star, Punch Master, Race Car Rally, Rockstar Jam, and Arcade Legends. This smart brush has sensors to monitor your brushing techniques, improve your skills, and encourage you to keep brushing to help you earn a high score!
With lots of lights, sounds, colors, and haptic feedback to encourage you to keep the momentum going, you'll surely become the ultimate brush master!
Ready to enter? Grab your favorite adult and have them fill out the form below for your chance to WIN!
WowWee Giveaway: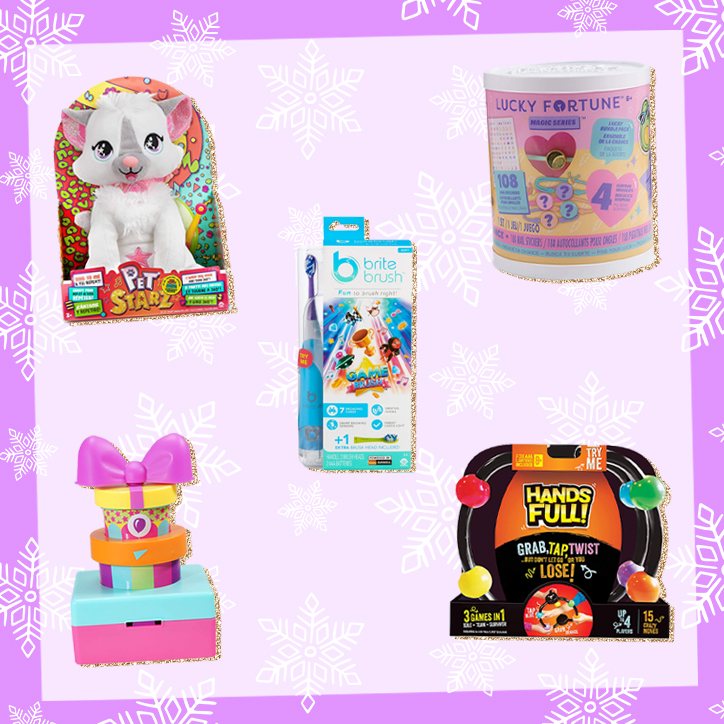 WHAT DO I WIN?:
ONE lucky winner will receive a WowWee Prize Pack that includes:
– ONE (1) Hands Full Game
– ONE (1) Lucky Fortune Magic Series Lucky Bundle**
– ONE (1) Pet Starz – Catianna the Cat
– ONE (1) Party Surprise**
– ONE (1) BriteBrush Game Brush
*Prizes generously provided by WowWee
**These products come blind-boxed, and we cannot guarantee which products you will receive.

HOW DO I ENTER?:
Grab a parent or guardian and have them fill out the form below by December 11, 2020 at 11:59pm ET.
Giveaway runs from 12/04/20 at 12:00 pm ET through 12/11/20 at 11:59 pm. Open to US residents ONLY. Be sure to read the fully detailed rules HERE before entering.
THIS GIVEAWAY HAS ENDED AND THE WINNER HAS BEEN CONTACTED.
You must be 18 or older to enter. Please, only ONE entry per person. If selected as a winner, we will provide your parent/guardian with an affidavit to confirm that you are a valid winner who has permission to win. They will be REQUIRED to sign and return the affidavit to YAYOMG! to claim your prize. Prizes will not be mailed out without signed parental consent.
Need more holiday cheer (and free stuff!) in your life? Keep an eye on this link now through December 4th so you don't miss a single one of our Holly Jolly Giveaways!