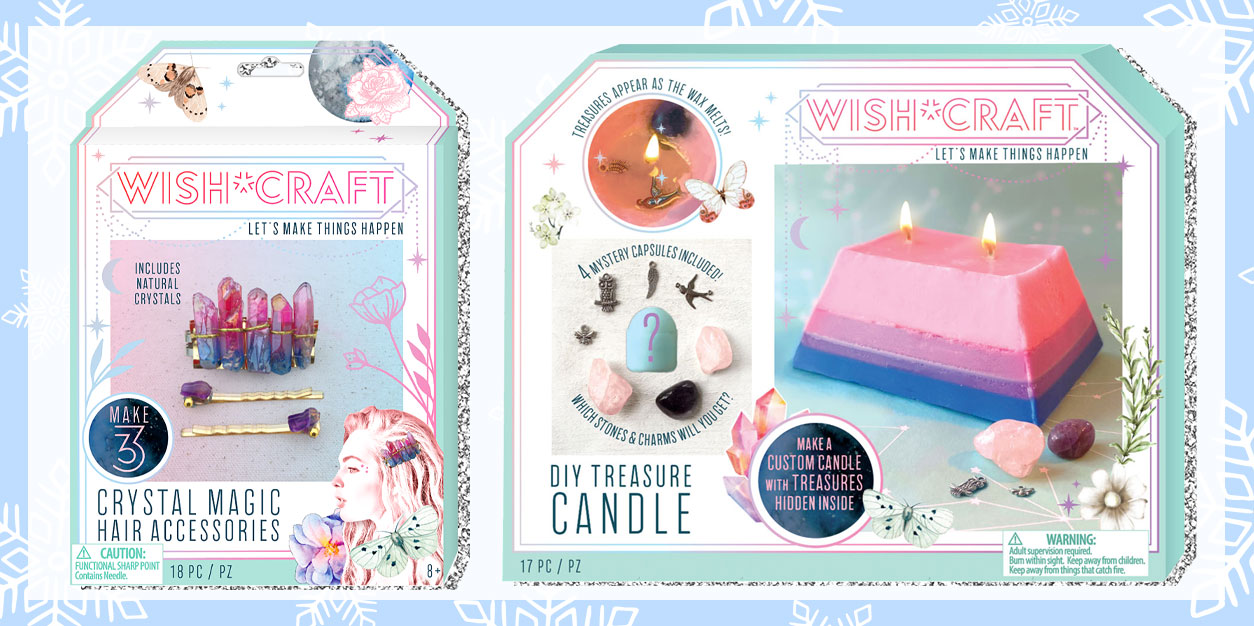 Holly Jolly Giveaway: Bright Stripes Wish*Craft Collection
NOTE: The items in our WishCraft Prize Pack Giveaway were provided by Bright Stripes for the purposes of our Holly Jolly Giveaways. No money was exchanged, and all opinions are our own. We reached out to these brands for this giveaway series because they create products we love.
2020 hasn't exactly been easy, which means you're likely looking forward to manifesting new dreams and resolutions for the year to come. That's why we're obsessed with Wish*Craft, the newest line of craft kits from Bright Stripes!
This new line is all about making wishes, setting intentions, and channeling your inner goddess. Harness the magic of crystals and create your own gorgeous crystal hairclip or learn how to chart your goals based on the phases of the moon. You can even create your own layered candle filled with secret treasures. These kits are an enchanting way to stay busy and positive as the winter gloomies set in!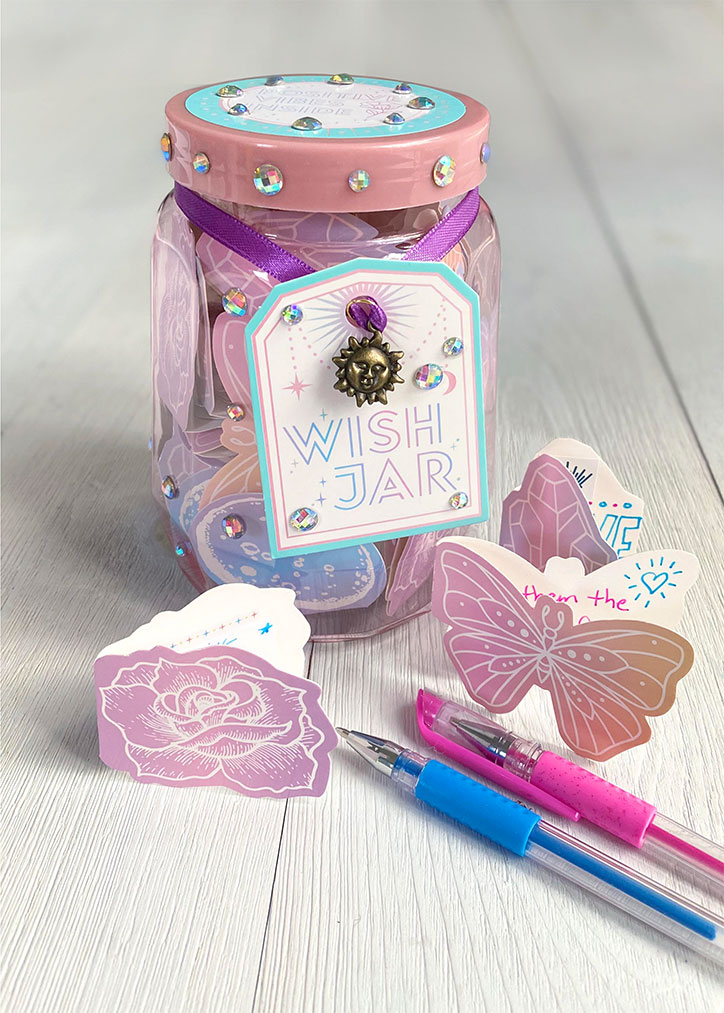 Our personal fav is the Wish Jar – it's the perfect activity for kicking off a new year. Use the beautiful cards to write empowering messages to your future self, or use the question stickers to get you thinking when you're feeling blocked. Anytime you're feeling down, you can pull from the wish jar for inspiration!
We teamed up with our friends at Bright Stripes to give ONE lucky winner a chance to snag an amazing prize pack filled with Wish*Craft kits. Want to enter? Grab an adult and fill out the form below!
Wish*Craft Giveaway: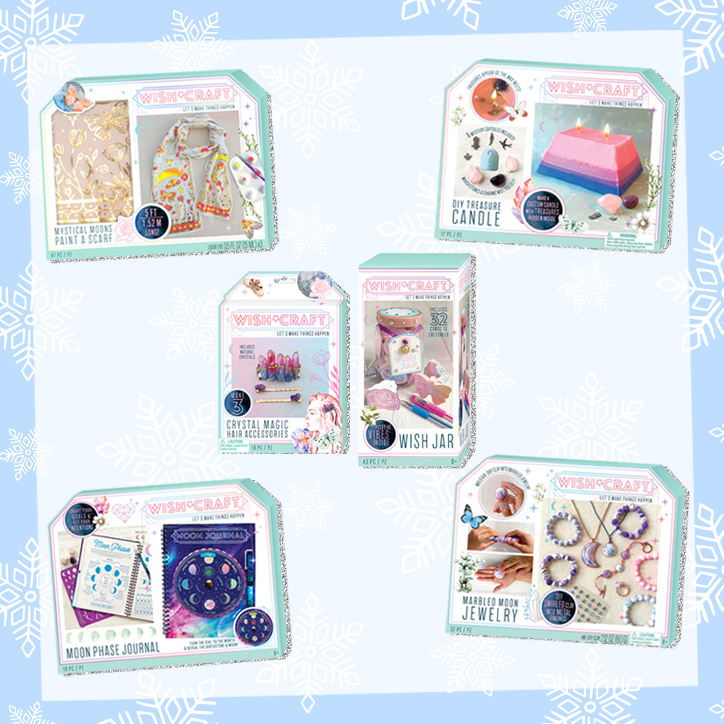 WHAT DO I WIN?:
ONE lucky winner will receive a WishCraft Prize Pack that includes:
– ONE (1) Crystal Magic Hair Accessories Kit
– ONE (1) Marbled Moon Jewelry Kit
– ONE (1) Moon Phase Journal
– ONE (1) Mystical Moons Paint a Scarf Kit
– ONE (1) DIY Treasure Candle
*Prizes generously provided by Bright Stripes
HOW DO I ENTER?:
Grab a parent or guardian and have them fill out the form below by November 24, 2020 at 11:59pm ET.
Giveaway runs from 11/17/20 at 12:00 pm ET through 11/24/20 at 11:59 pm. Open to US residents ONLY. Be sure to read the fully detailed rules HERE before entering.
THIS GIVEAWAY HAS ENDED AND THE WINNER HAS BEEN CONTACTED.
You must be 18 or older to enter. Please, only ONE entry per person. If selected as a winner, we will provide your parent/guardian with an affidavit to confirm that you are a valid winner who has permission to win. They will be REQUIRED to sign and return the affidavit to YAYOMG! to claim your prize. Prizes will not be mailed out without signed parental consent.
Need more holiday cheer (and free stuff!) in your life? Keep an eye on this link now through December 4th so you don't miss a single one of our Holly Jolly Giveaways!