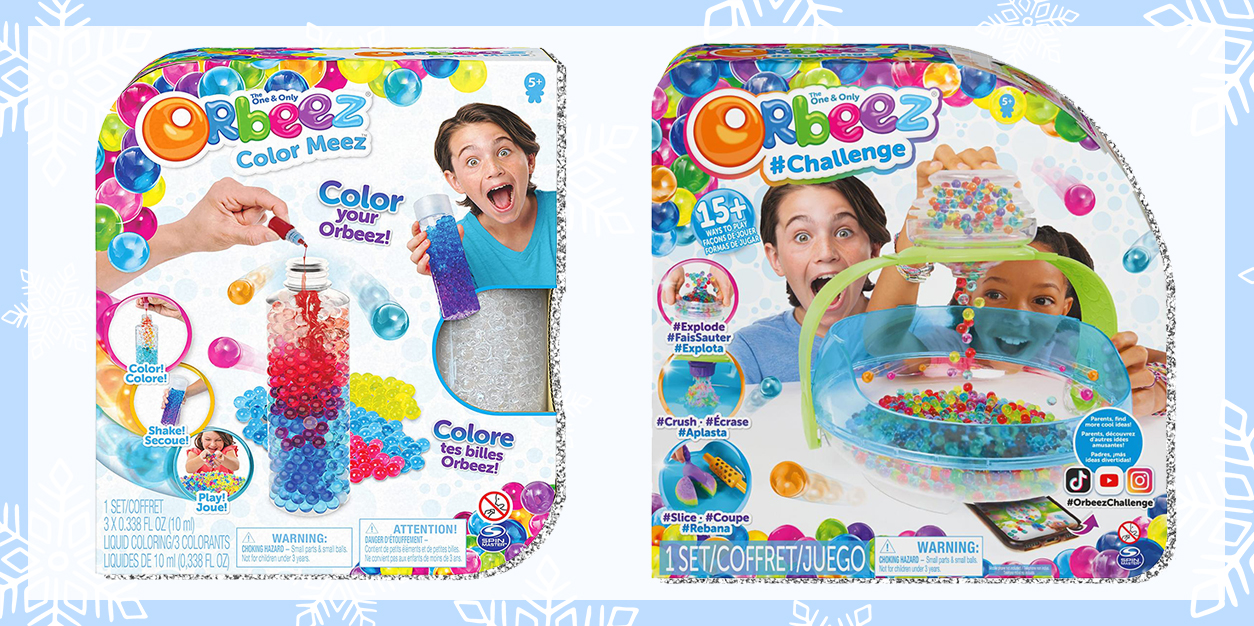 Holly Jolly Giveaway: Spin Master Super Satisfying Stash
NOTE: The items in our Spin Master Super Satisfying Stash Giveaway were provided by the brand for the purposes of our Holly Jolly Giveaways. No money was exchanged, and all opinions are our own. We reached out to these brands for this giveaway series because they create products we love.
Is there anything more satisfying than running your hands through a fresh batch of Orbeez or the feeling of Kinetic Sand squeezing through your fingers? If you're obsessed with toys that send your senses into overdrive, you'll love our next Holly Jolly Giveaway!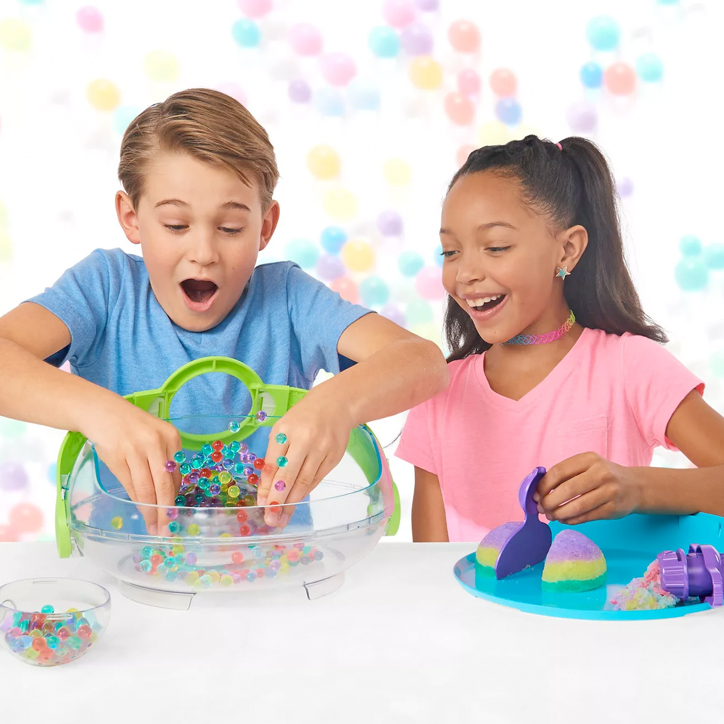 Whether you're looking to create a soothing ASMR moment for your TikTok or a wild challenge for your next YouTube vid (or simply just LOVE getting your hands on new stuff) this giveaway is for you! Filled with some of the most viral toys of the year, we teamed up with our friends at Spin Master to give ONE lucky winner a chance to snag this awesome stash of satisfying stuff! Move over boredom, winter break is about to be EPIC!
The Orbeez Challenge Activity Kit brings the awesomeness of your fav challenge vids to life in your living room. Featuring 15 challenges, you can explode, bounce, and crush your way to sensory satisfaction! Still can't get enough Orbeez? The Orbeez Color Meez Kit puts you in control by giving you everything you need to grow and color your own! Watch as your seeds grow, create your own color combos, and even layer your shades inside the Orbeez tube!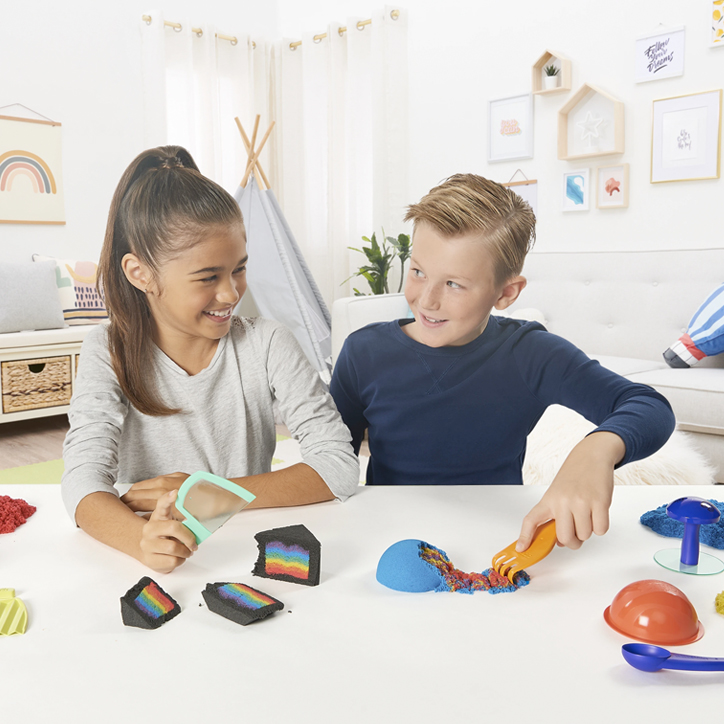 More into mesmerizing moments? The Kinetic Sand SANDisfactory Kit comes with everything you need to slice, shape, and squish your Kinetic Sand like a pro! Make your own ASMR magic and recreate your fav oddly satisfying videos as you smash and dice your own surprise sand reveals.
Ready to enter? Grab your favorite adult and have them enter below for your chance to WIN!
Spin Master Super Satisfying Stash Giveaway: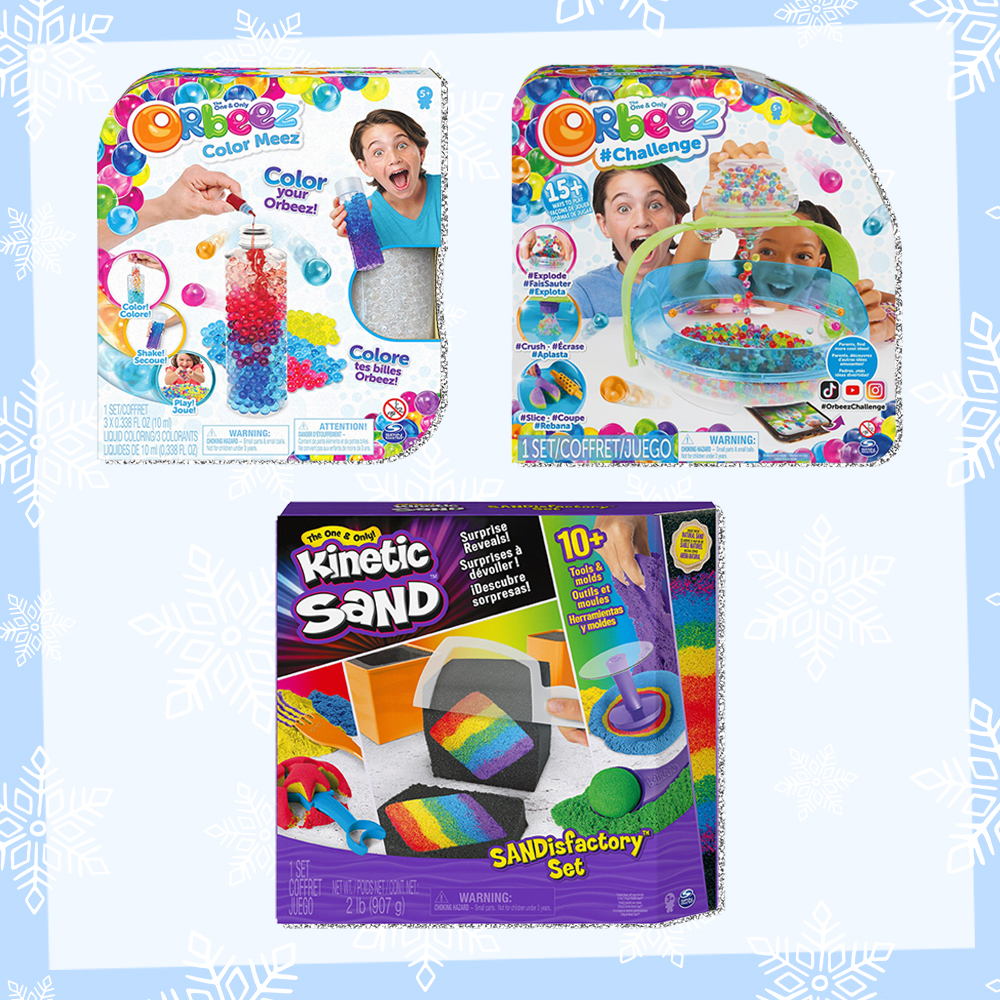 WHAT DO I WIN?:
ONE lucky winner will receive a Spin Master Super Satisfying Stash Prize Pack that includes:
– ONE (1) Orbeez Challenge Activity Kit
– ONE (1) Orbeez Color Meez Activity Kit
– ONE (1) Kinetic Sand SANDisfactory Set
Prizes generously provided by Spin Master
HOW DO I ENTER?:
Grab a parent or guardian and have them fill out the form below by December 10, 2021 at 11:59pm ET.
Giveaway runs from 11/26/21 at 12:00 pm ET through 12/10/21 at 11:59 pm. Open to US residents ONLY. Be sure to read the fully detailed rules HERE before entering.
THIS GIVEAWAY HAS ENDED AND THE WINNER HAS BEEN CONTACTED.
You must be 18 or older to enter. Please, only ONE entry per person. If selected as a winner, we will provide your parent/guardian with an affidavit to confirm that you are a valid winner who has permission to win. They will be REQUIRED to sign and return the affidavit to YAYOMG! to claim your prize. Prizes will not be mailed out without signed parental consent.
Need more holiday cheer (and free stuff!) in your life? Keep an eye on this link now through November 26th so you don't miss a single one of our Holly Jolly Giveaways!