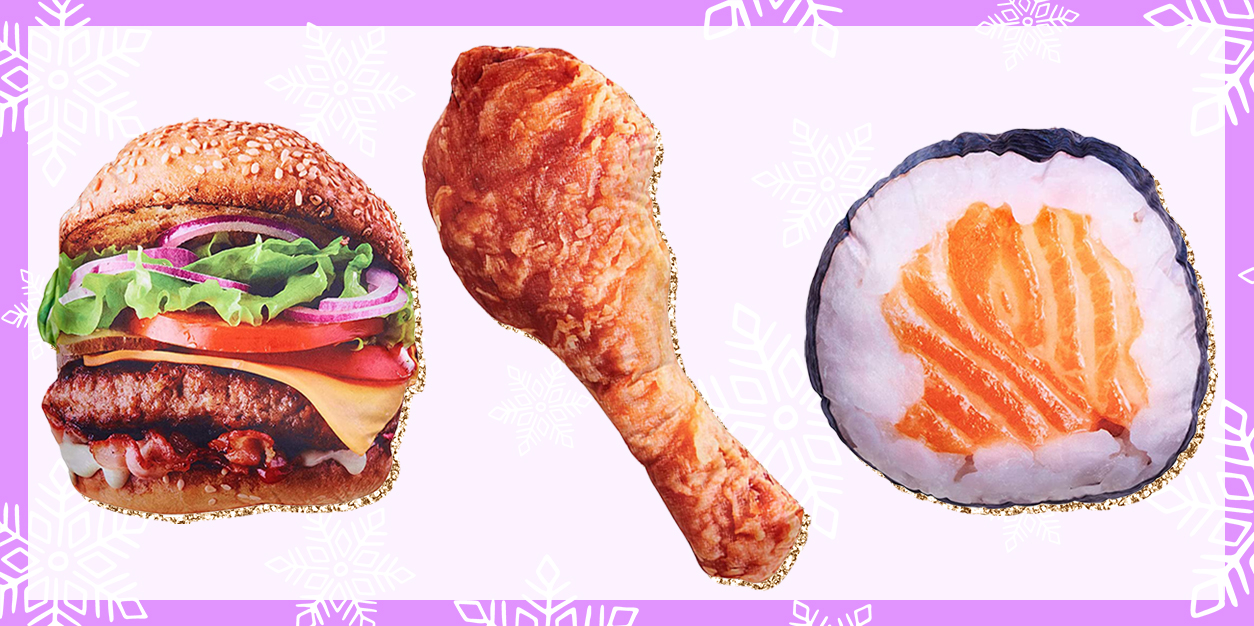 Holly Jolly Giveaway: Seriously Supersized Plush Food Trio
NOTE: The items in our Seriously Supersized Plush Food Trio Giveaway were provided by the brand for the purposes of our Holly Jolly Giveaways. No money was exchanged, and all opinions are our own. We reached out to these brands for this giveaway because they create products we love.
It's time to supersize your snuggle vibes! Our next Holly Jolly Giveaway brings big-time comfort in the form of a major food coma!
Seriously Supersized is serving relaxation with a side of foodie fun! Sprawl out on the couch in your messiest bun, comfiest sweatshirt, and snuggle up with the biggest sushi roll you've ever seen! Snap a selfie beside a massive cheeseburger or make a TikTok as you shred air guitar on a giant fried chicken leg.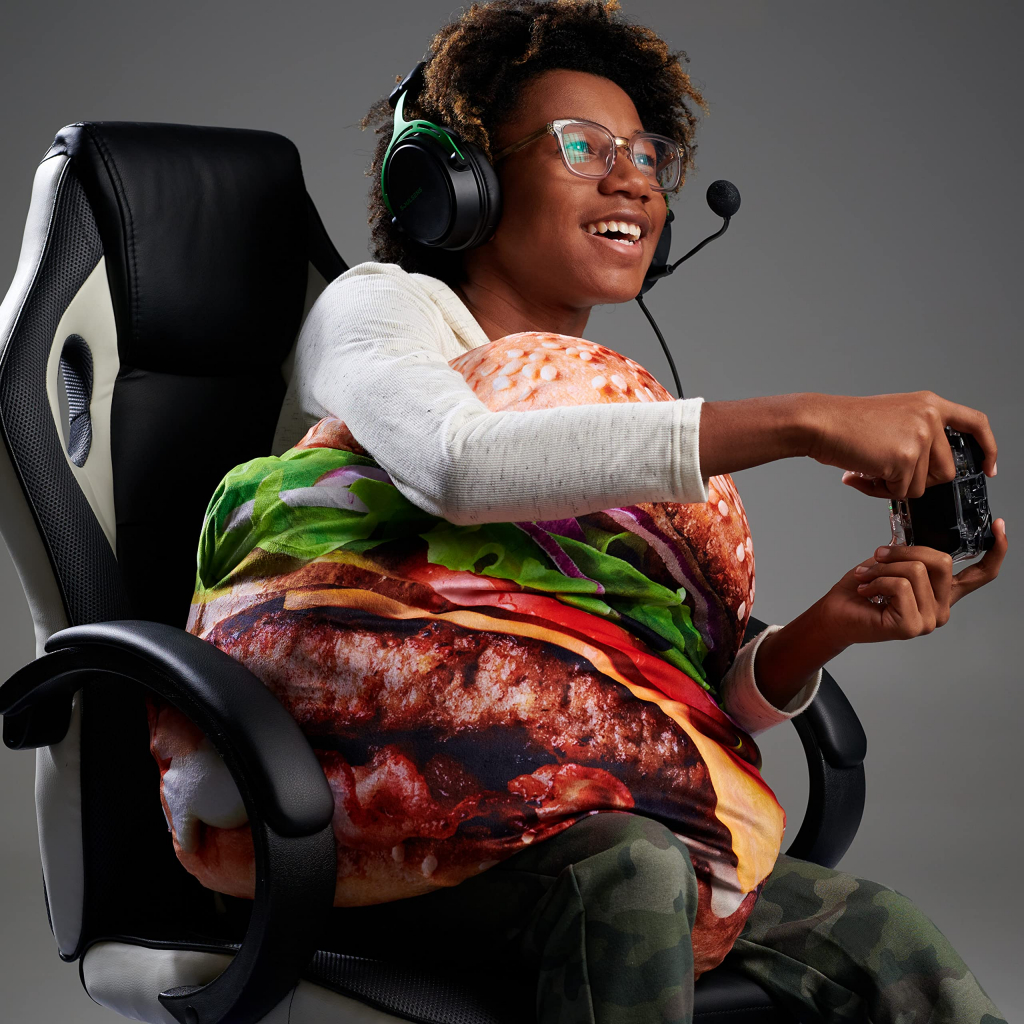 These oversized plush are soft and squishable, great for hugging during a study sesh, lounging on while you game, or just bringing tasty aesthetic to your bedroom. Our friends at Just Play are giving ONE lucky winner a chance to snag all three of these delectably supersized plush!
Ready to enter? Grab your favorite adult and have them enter below for your chance to WIN!
Seriously Supersized Plush Food Trio Giveaway: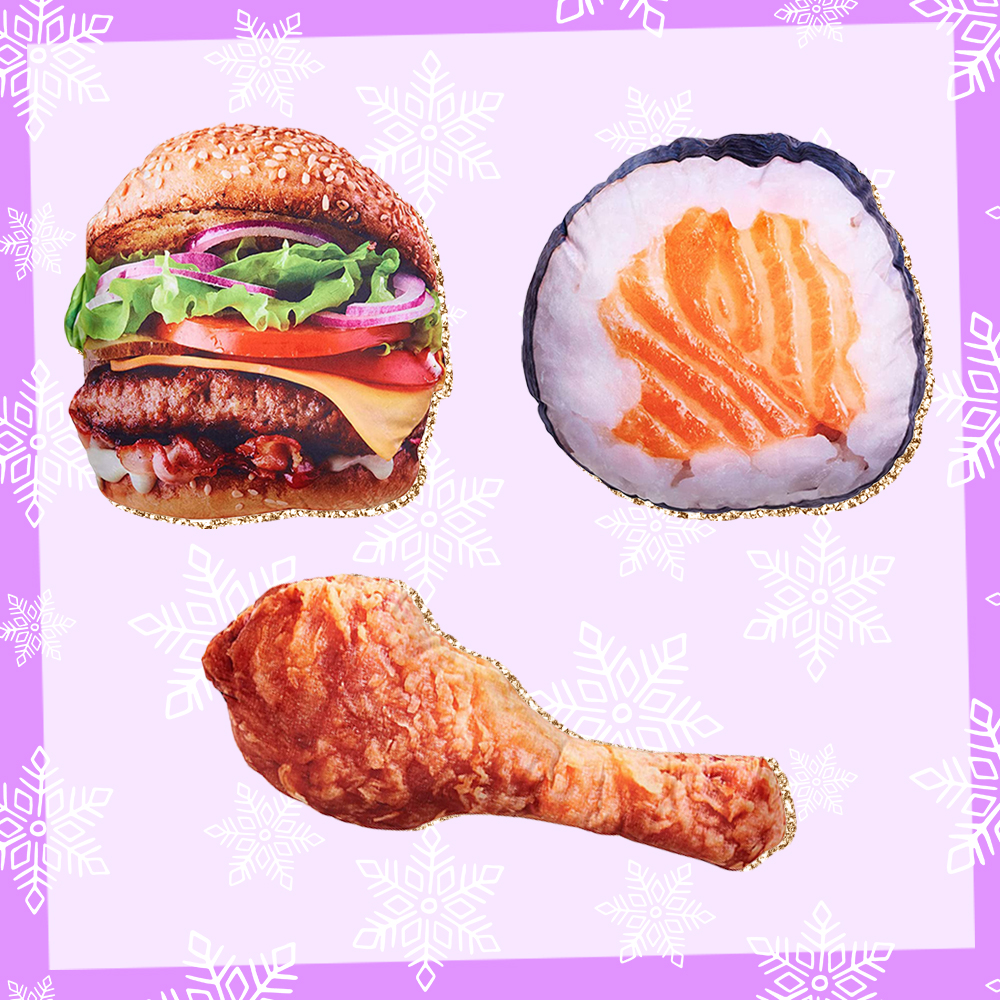 WHAT DO I WIN?:
ONE (1) lucky winner will receive a Seriously Supersized Prize Pack that includes:
– ONE (1) Seriously Supersized Cheeseburger Plush
– ONE (1) Seriously Supersized Fried Chicken Drumstick Plush
– ONE (1) Seriously Supersized Sushi Plush
*Prizes generously provided by Just Play.
HOW DO I ENTER?:
Grab a parent or guardian and have them fill out the form below by November 29, 2022 at 11:59pm ET.
Giveaway runs from 11/15/22 at 12:00 pm ET through 11/29/22 at 11:59 pm. Open to US residents ONLY. Be sure to read the fully detailed rules HERE before entering.
THIS GIVEAWAY HAS ENDED AND THE WINNER HAS BEEN CONTACTED.
You must be 18 or older to enter. Please, only ONE entry per person. If selected as a winner, we will provide your parent/guardian with an affidavit to confirm that you are a valid winner who has permission to win. They will be REQUIRED to sign and return the affidavit to YAYOMG! to claim your prize. Prizes will not be mailed out without signed parental consent.
MORE HOLLY JOLLY FUN:
❄️MAKE SOME NOISE: Mix, move, & create your own music remixes with the RUKUSfx Motion Controlled Music Mixer!
?SNUGGLE SQUAD: Unroll adorable snuggle buddies with this Cutetitos Collection featuring Unicornitos, Cookieitos, & Islanditos!
❄️ART VIBES: Get creative over winter break with this incredible iHeartArt Watercolor Bundle!