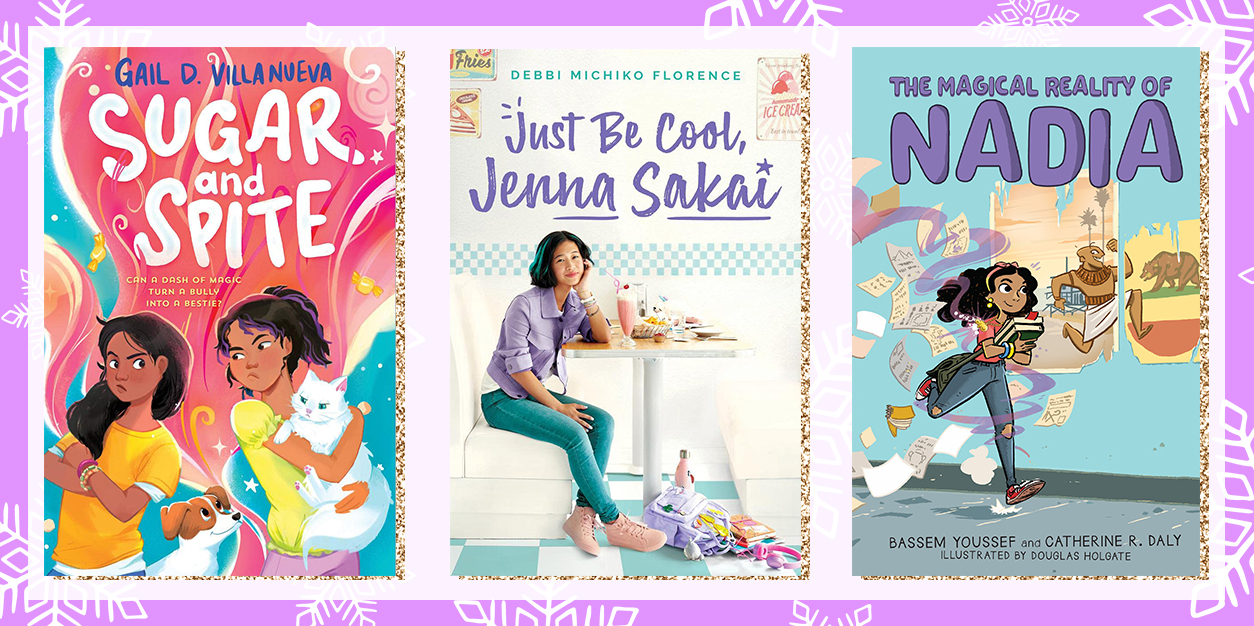 Holly Jolly Giveaway: Scholastic Book Haul
NOTE: The items in our Scholastic Book Haul Giveaway were provided by the brand for the purposes of our Holly Jolly Giveaways. No money was exchanged, and all opinions are our own. We reached out to these brands for this giveaway series because they create products we love.
Get ready, bookworms! Our final Holly Jolly Giveaway was tailor-made with book-obsessed kids in mind. Since it's Scholastic Saturday we're teaming up with our besties at Scholastic to give ONE lucky winner a chance to snag an epic book haul.
Bookshelves looking a little bare? This giveaway is here to help! These 10 reads are all relatable, diverse, unforgettable stories you'll tear through faster than a gingerbread cookie. Each of these fab books will inspire your courage, spark your curiosity, and keep you company on those chilly days when you don't want to go outside. Build yourself the coziest reading space filled with lots of warm blankets, a mug of your favorite book beverage to sip on, and get ready to get swept away into these mysterious, thrilling, and magical reads!
Ready to start your reading adventure? Grab your favorite adult and have them enter below for your chance to WIN! When you're done, be sure to click here to enter our Scholastic Graphix giveaway too for your chance to win SEVEN awesome graphic novels!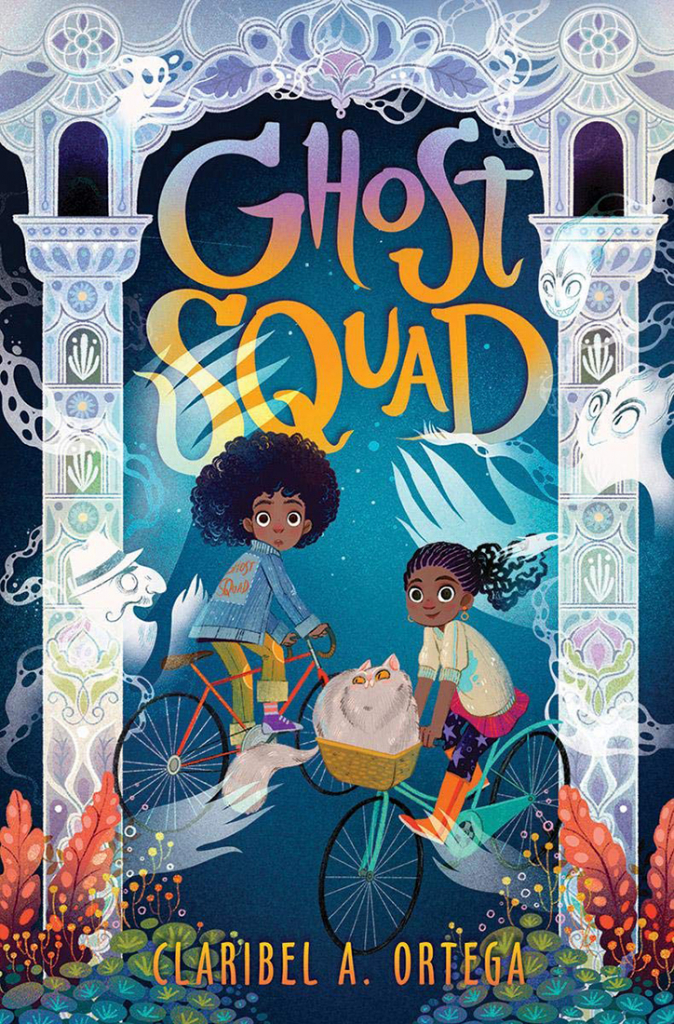 Ghost Squad:
AUTHOR: Claribel A. Ortega
SYNOPSIS: Coco meets Stranger Things with a hint of Ghostbusters in this action-packed supernatural fantasy.
For Lucely Luna, ghosts are more than just the family business.
Shortly before Halloween, Lucely and her best friend, Syd, cast a spell that accidentally awakens malicious spirits, wreaking havoc throughout St. Augustine. Together, they must join forces with Syd's witch grandmother, Babette, and her tubby tabby, Chunk, to fight the haunting head-on and reverse the curse to save the town and Lucely's firefly spirits before it's too late.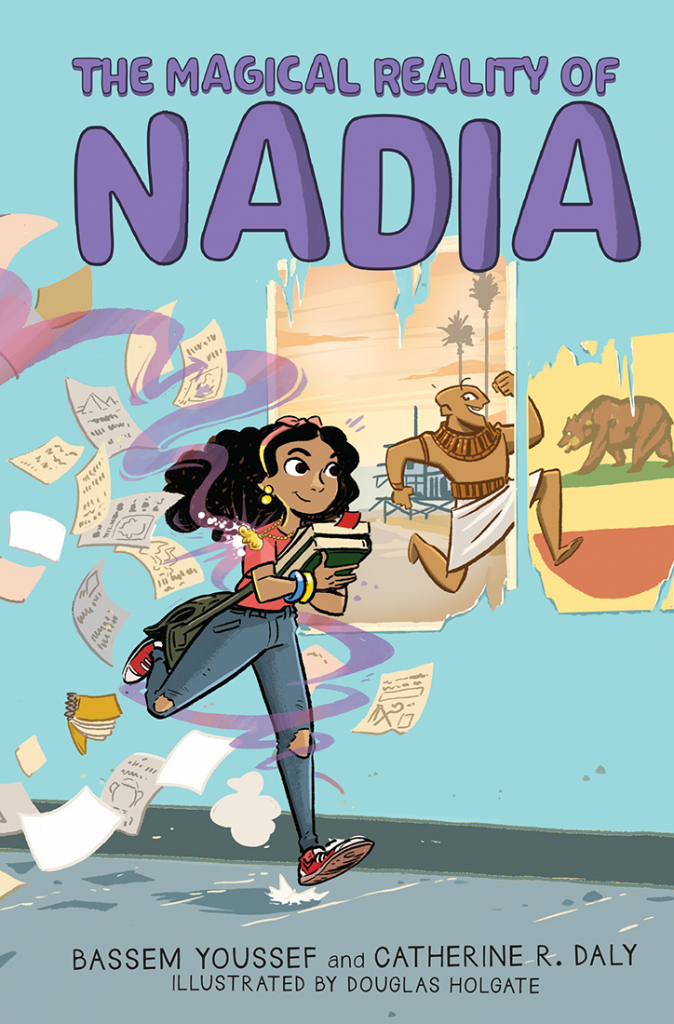 The Magical Reality of Nadia:
AUTHOR: Bassem Youssef and Catherine R. Daly
SYNOPSIS: Nadia loves fun facts. Here are a few about her:
She collects bobbleheads — she has 77 so far.
She moved from Egypt to America when she was six years old.
The hippo amulet she wears is ancient…as in it's literally from ancient Egypt.
She's going to win the contest to design a new exhibit at the local museum.
Because how cool would that be?!
(Okay, so that last one isn't a fact just yet, but Nadia has plans to make it one.)
But then a new kid shows up and teases Nadia about her Egyptian heritage. It's totally unexpected, and totally throws her off her game.
And something else happens that Nadia can't explain: Her amulet starts glowing! She soon discovers that the hippo is holding a helpful — and hilarious — secret. Can she use it to confront the new kid and win the contest?
From The Daily Show comedian Bassem Youssef and author Catherine Daly comes a humorous and heartfelt story about prejudice, friendship, empathy, and courage.
Includes sections of black-and-white comics as well as lively black-and-white illustrations throughout.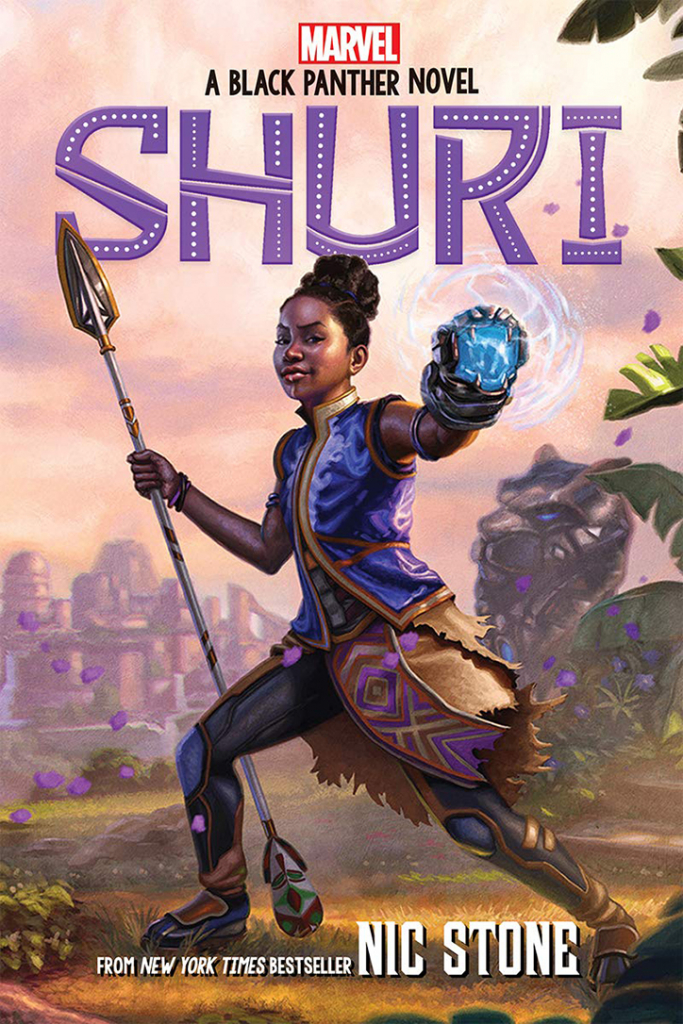 Shuri: A Black Panther Novel
AUTHOR: Nic Stone
SYNOPSIS: An original, upper middle grade series starring the break-out character from the Black Panther comics and films: T'Challa's younger sister, Shuri! Crafted by New York Times bestselling author Nic Stone. Shuri is a skilled martial artist, a genius, and a master of science and technology. But, she's also a teenager. And a princess. This middle grade series follows Shuri as she sets out on a quest to save her homeland of Wakanda.
For centuries, the Chieftain of Wakana (the Black Panther) has gained his powers through the juices of the Heart Shaped Herb. Indeed, even Shuri herself has gained powers from this mythical herb, which grows only in Wakanda. Much like Vibranium, the Heart Shaped Herb is essential to the survival and prosperity of Wakanda. But something is wrong. The plants are no longer growing. No matter what the people of Wakanda do, they can't create new herbs. And their supply is running short. It's up to Shuri to travel from Wakanda in order to discover what is killing the Herb, and how she can save it, in this all-new, original series.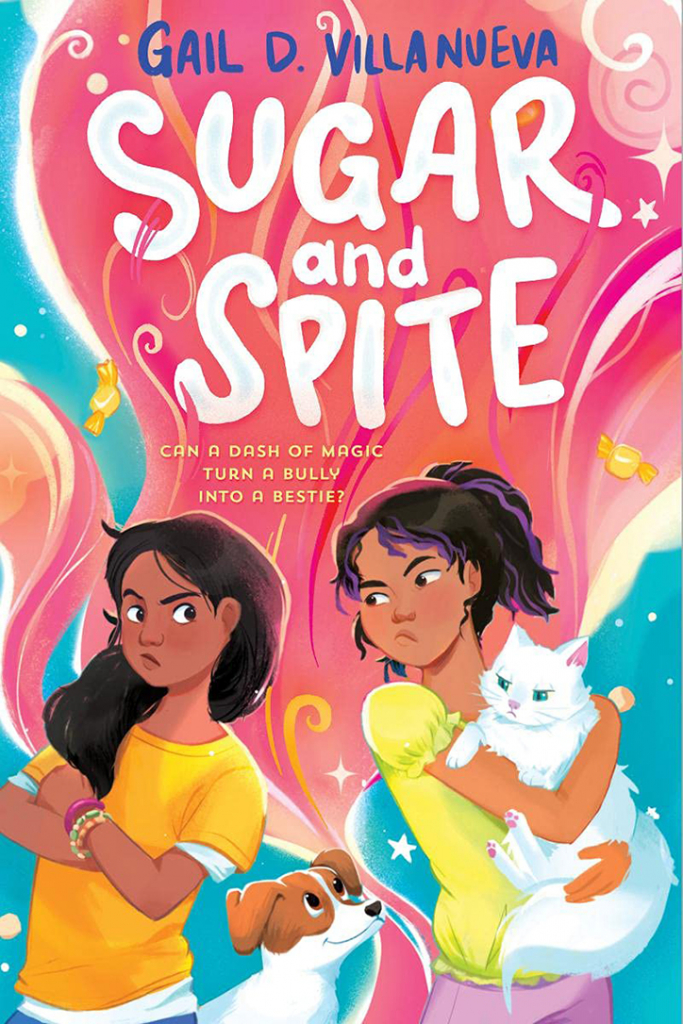 Sugar and Spite:
AUTHOR: Gail D. Villanueva
SYNOPSIS: Jolena can't take Claudine's bullying any longer! The taunts and teasing are too much. Though Jolena knows going into her grandfather's potions lab is forbidden, she sneaks in one day to access the family magic: She brews a batch of gayuma, the powerful love potion.
And it works. The love potion conquers Claudine's hateful nature. In fact, Claudine doesn't just stop bullying Jolena — now she wants to be Jolena's BFF, and does everything and anything Jolena asks.
But magic comes with a cost, and bad intentions beget bad returns. Controlling another person's ability to love — or hate — will certainly have consequences. The magic demands payment, and it is about to come for Jolena.
Magic and reality mingle in this brilliant new middle grade novel by Gail D. Villanueva that asks whether it's ever okay to take away someone's free will.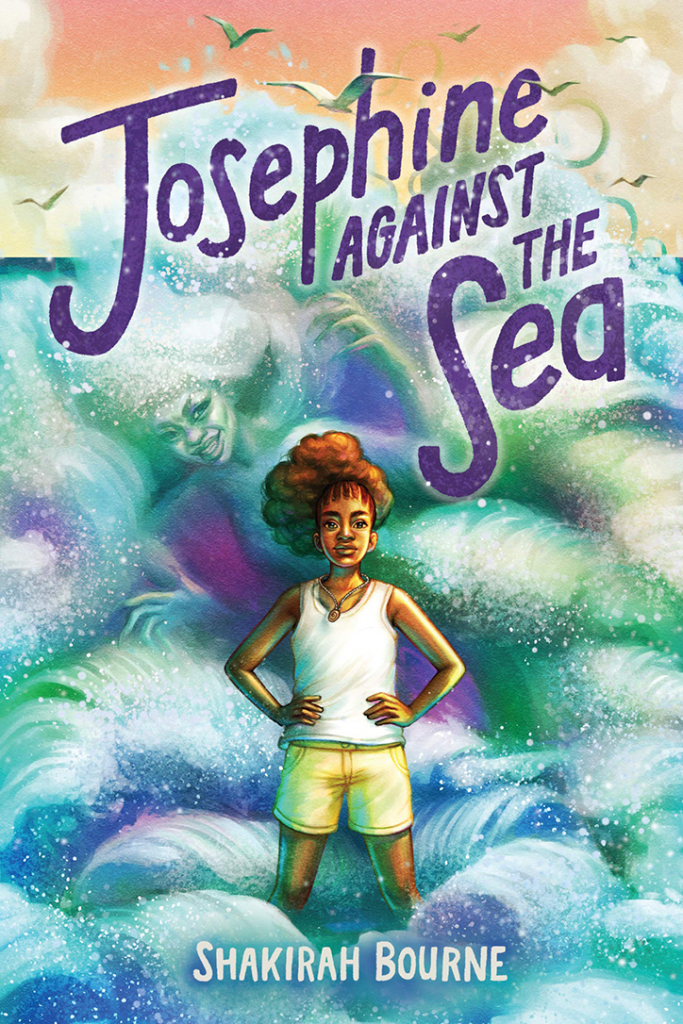 Josephine Against the Sea:
AUTHOR: Shakirah Bourne
SYNOPSIS: Ten-year-old Josephine Cadogan loves two things above all else:
1) Playing cricket
2) Scaring away her fisherman father's new girlfriends
That's why she's desperate to make it onto her school's cricket team. She'll get to play her favorite sport AND make sure Daddy is too busy attending her matches to date. But then Coach Broomes throws a wrench into her plan and announces that girls can't try out for the team. Frustrated and unsure where else to turn, Josephine makes a wish in front of the powerful Silk Cotton Tree. But instead of solving her problems, an even bigger one arises…
That afternoon, Daddy brings home a new catch, a beautiful woman named Mariss. And unlike the other girlfriends, this one doesn't scare easily. Josephine can tell there's something fishy about Mariss — she sings in a strange language, eats weird food, and seems to exert mysterious control over everyone she meets. And even worse, she seems to be turning Daddy against Josephine.
Josephine knows that Mariss isn't what she seems… she might not even be human! But who's going to believe her? Can Josephine convince her friends to help her and use her cricket skills to save Daddy from Mariss's dark magic before it's too late?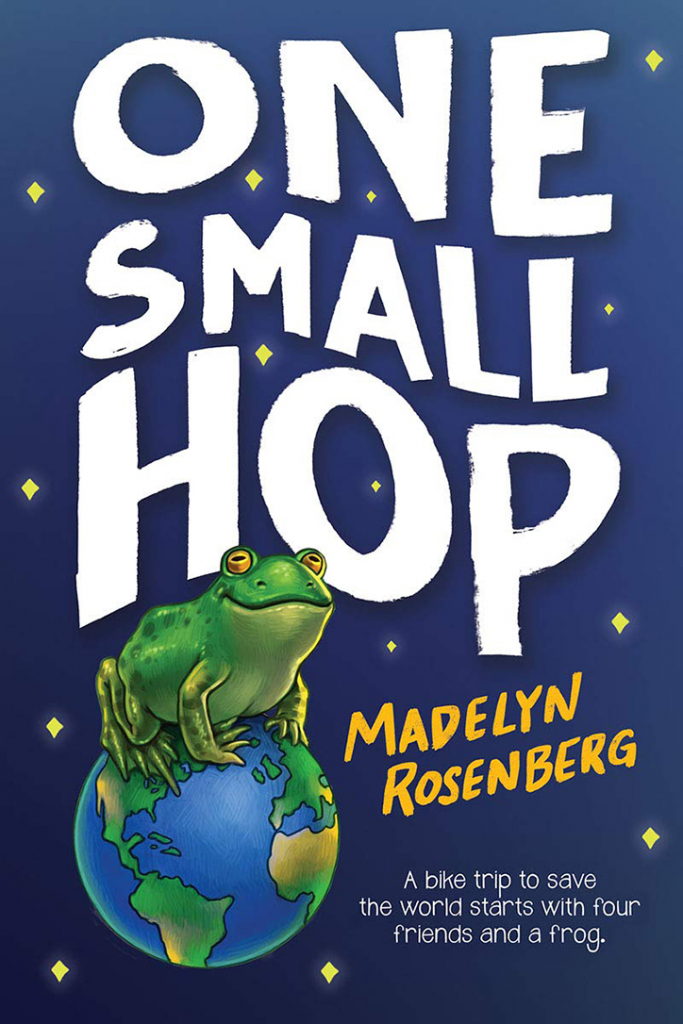 One Small Hop:
AUTHOR: Madelyn Rosenberg
SYNOPSIS: When Ahab and his friends find a bullfrog in their town — a real, live bullfrog, possibly the last bullfrog in North America — they have several options:
A. Report it to the Environmental Police Force. Too bad everyone knows they're a joke.
B. Leave it be. They're just a bunch of kids — what if they hurt it by moving it?
C. Find another real, live bullfrog on the black market. Convince their parents to let them bike to Canada. Introduce the two frogs. Save all of frogkind.
Ahab convinces the rest of the group that C is their only real option. Because if they don't save this frog, who will? Their quest, which will involve fake ice cream, real frog spawn, and some very close calls, teaches Ahab that hope is always the logical choice, and science is always better with friends.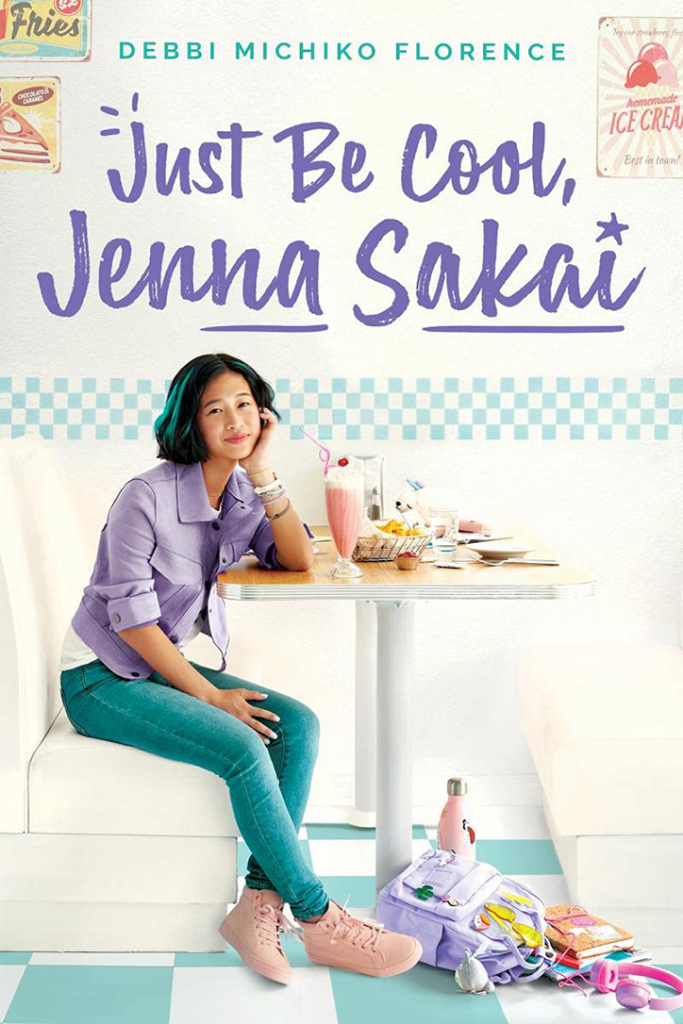 Just Be Cool, Jenna Sakai:
AUTHOR: Debbi Michiko Florence
SYNOPSIS: "Heartbreak is for suckers."
When Jenna Sakai gets dumped over winter break, it confirms what she learned from her parents' messy divorce: Relationships are risky and only lead to disappointment. So even though she still has to see her ex-boyfriend Elliott at newspaper club, Jenna is going to be totally heartless this semester — no boys, just books.
But keeping her cool isn't always easy. Jenna's chief competition for a big journalism scholarship is none other than Elliott. Her best friend Keiko always seems busy with her own boyfriend. And cute-but-incredibly-annoying Rin Watanabe keeps stealing her booth at the diner she's been hiding at every day after school. Rin is every bit as stubborn and detached as Jenna. And the more Jenna gets to know him, the more intriguing a mystery he seems. Soon Jenna is starting to realize that being a loner is kind of, well, lonely. And letting people in might just be a risk worth taking.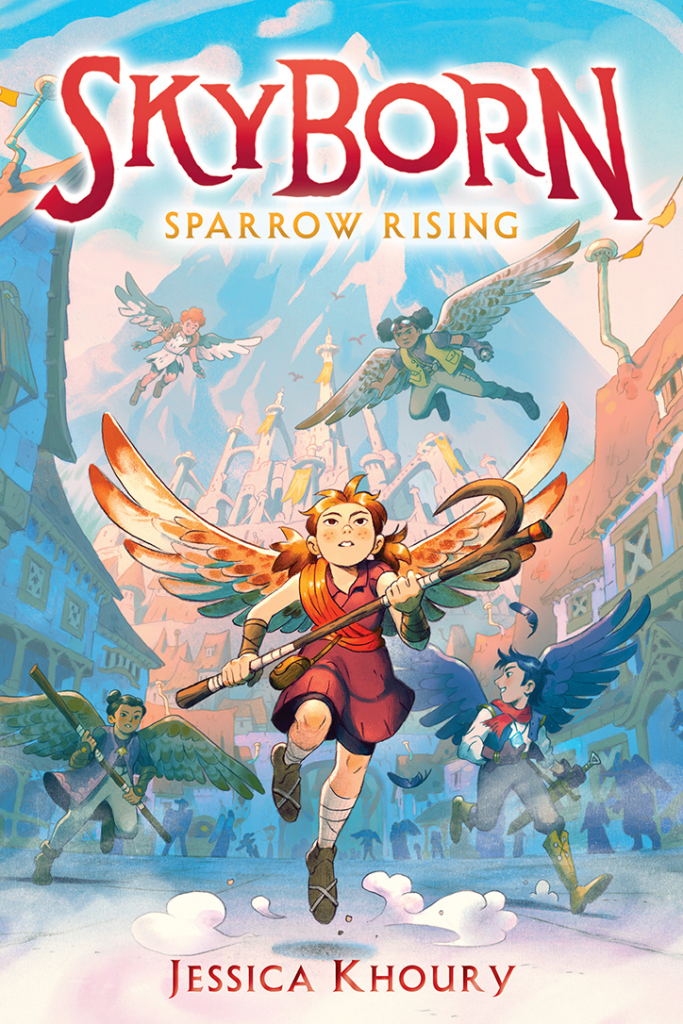 Skyborn #1: Sparrow Rising:
AUTHOR: Jessica Khoury
SYNOPSIS: In the Clandoms, everyone is born with wings, with tight-knit communities formed around bird types: Jay, Falcon, Crow.
Ellie Meadows dreams of growing up to join the Goldwings — the famed knights who defend all the people of the Clandoms. It was a Goldwing, after all, who saved her life on that terrible day her parents were killed. There's just one problem: Ellie is a Sparrow, and the Goldwings are almost invariably picked from the higher clans like Eagles and Ospreys. This rigid hierarchy means that Ellie is destined to become a farmer.
Determined to honor her parents' memories and prove herself worthy of the Goldwings, Ellie sets out on her own for the capital. But her journey will be dangerous. Foul creatures called gargols lurk behind every cloud, ready to slay anyone unlucky enough to be caught outside in a storm — just as Ellie's family was.
Soon her path intertwines with a colorful band of fellow outcasts, each with their own aspirations… and their own secrets. Ellie's new friends offer not just roadside companionship. They'll challenge her ideas of right, wrong, and what truly makes a hero.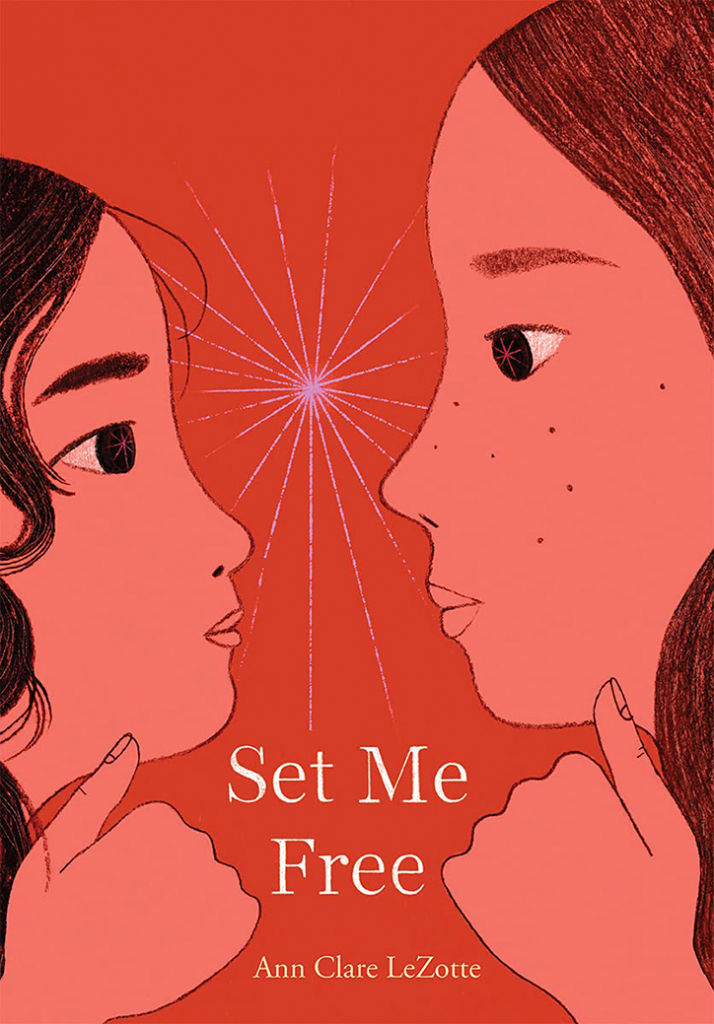 Set Me Free:
AUTHOR: Ann Clare LeZotte
SYNOPSIS: Three years after being kidnapped and rendered a "live specimen" in a cruel experiment to determine the cause of her deafness, fourteen year old Mary Lambert is summoned from her home in Martha's Vineyard to the mainland to teach a younger deaf-mute girl to communicate with sign language. She can't help but wonder, Can a child of eight with no prior language be taught? Still, weary of domestic life and struggling to write as she used to, Mary pours all her passion into the pursuit of freeing this child from the prison of her isolation. But when she arrives at the manor, Mary discovers that there is much more to the girl's story — and the circumstances of her confinement — than she ever could have imagined. Freeing her suddenly takes on a much greater meaning — and risk.
Part thriller, part historical adventure, part searing exposé of ableism and race discrimination, Fly Away Home is a spellbinding follow-up to the groundbreaking Show Me a Sign.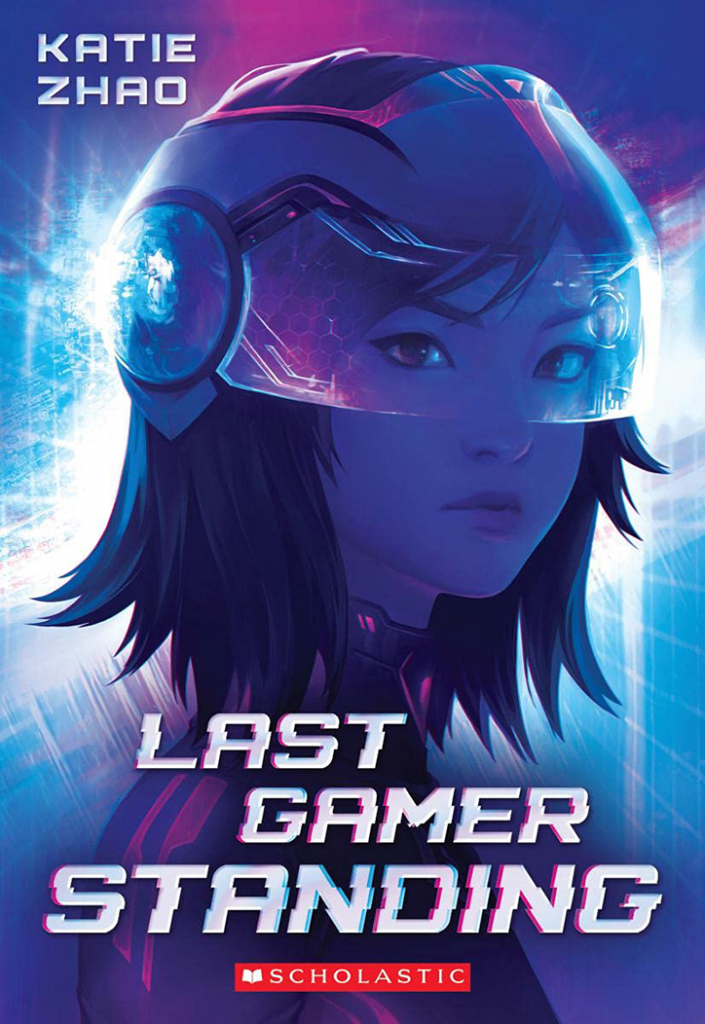 Last Gamer Standing:
AUTHOR: Katie Zhao
SYNOPSIS: In a near-future society, gaming is everything! Professional esports teams are mainstream celebrities and kids begin training as young hopefuls aspiring for the big leagues.
Twelve-year-old Reyna Cheng is the up-and-coming junior amateur Dayhold gamer, competing in a VR battle royale against AI monsters and human players alike. But despite Reyna's rising popularity and skills, no one know who she is. Gaming is still a boy's club and to protect herself against trolls, she games as the mysterious TheRuiNar.
When Reyna qualifies for the Dayhold Junior Tournament sponsored by her favorite team, she knows she's got what it takes to win the championship title and the $10,000 prize.
But when she's blackmailed and threatened to be doxed, having her personal identity revealed, by an anonymous troll, Reyna will have to deal with a toxic gaming community, family complications, and the increasing pressure to win as the tournament gets underway.
Scholastic Book Haul Giveaway: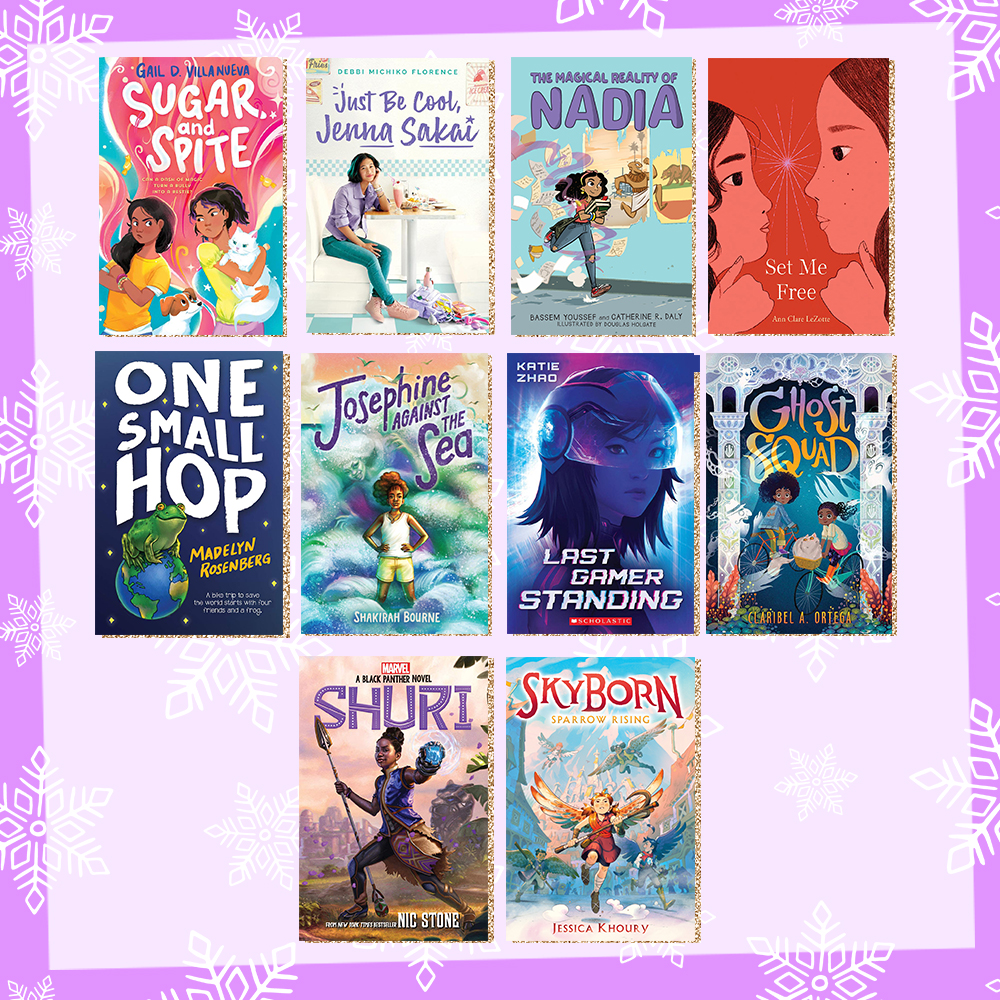 WHAT DO I WIN?:
ONE lucky winner will receive a Scholastic Book Haul Prize Pack that includes:
– ONE (1) copy of Ghost Squad by Claribel A. Ortega
– ONE (1) copy of The Magical Reality of Nadia by Bassem Youssef and Catherine R. Daly
– ONE (1) copy of Shuri: A Black Panther Novel by Nic Stone
– ONE (1) copy of Sugar and Spite by Gail D. Villanueva
– ONE (1) copy of Josephine Against the Sea by Shakirah Bourne
– ONE (1) copy of One Small Hop by Madelyn Rosenberg
– ONE (1) copy of Just Be Cool, Jenna Sakai by Debbi Michiko Florence
– ONE (1) copy of Skyborn #1: Sparrow Rising by Jessica Khoury
– ONE (1) copy of Set Me Free by Ann Clare LeZotte
– ONE (1) copy of Last Gamer Standing by Katie Zhao
Prizes generously provided by Scholastic
HOW DO I ENTER?:
Grab a parent or guardian and have them fill out the form below by December 11, 2021 at 11:59pm ET.
Giveaway runs from 11/27/21 at 03:00 pm ET through 12/11/21 at 11:59 pm. Open to US residents ONLY. Be sure to read the fully detailed rules HERE before entering.
THIS GIVEAWAY HAS ENDED AND THE WINNER HAS BEEN CONTACTED.
You must be 18 or older to enter. Please, only ONE entry per person. If selected as a winner, we will provide your parent/guardian with an affidavit to confirm that you are a valid winner who has permission to win. They will be REQUIRED to sign and return the affidavit to YAYOMG! to claim your prize. Prizes will not be mailed out without signed parental consent.
Need more holiday cheer (and free stuff!) in your life? Head to this link to enter in the rest of our Holly Jolly Giveaways!