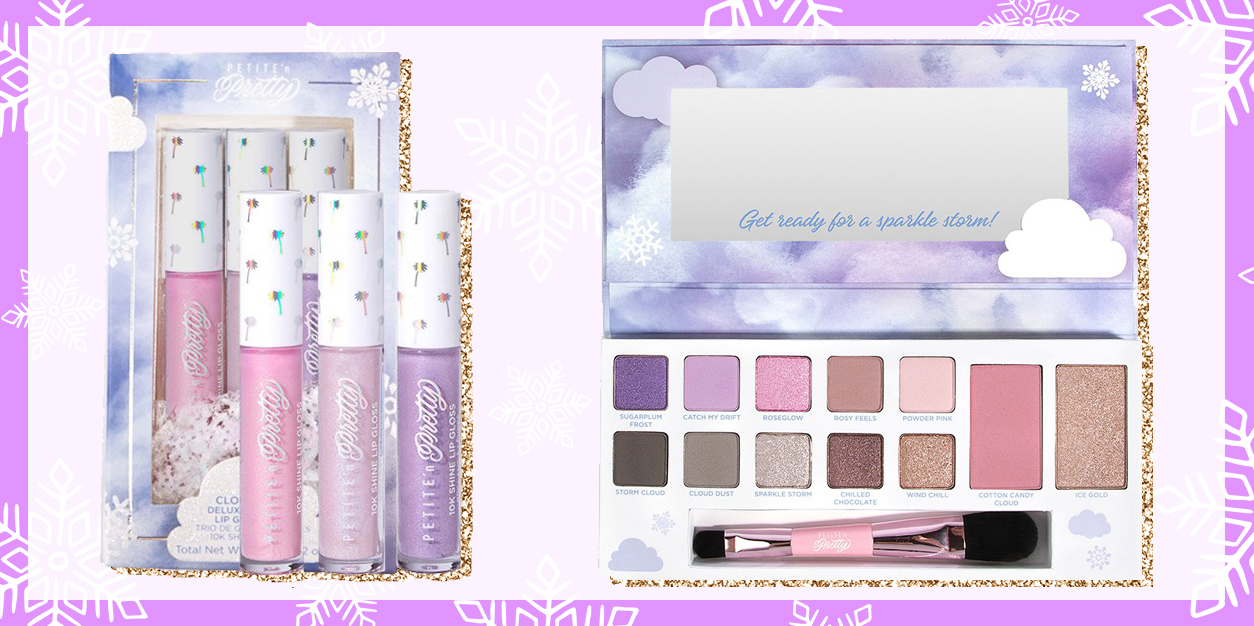 Holly Jolly Giveaway: Petite 'n Pretty Makeup Haul
NOTE: The items in our Petite 'n Pretty Prize Pack Giveaway were provided by the brand for the purposes of our Holly Jolly Giveaways. No money was exchanged, and all opinions are our own. We reached out to these brands for this giveaway series because they create products we love.
It's time to get your sparkle on!
Just because the days are getting gloomy, chilly, and grey doesn't mean your mood (or your style!) have to suffer. Adding a little glam to your day can boost your confidence and help transform an ordinary day into something magical. Whether you're in for a long haul study sesh or just kicking back on a cozy snow day, there's nothing you can't handle when you're feeling as great as you look!
That's why we teamed up with our friends at Petite 'n Pretty to help you slay the winter blues! Their products are seriously amazing, super sparkly, and gentle and safe for tween and teen skin. Plus, it's the go-to brand for all your fav teen influencers like Kheris Rogers, Pressley Hosbach, and Jessalyn Grace!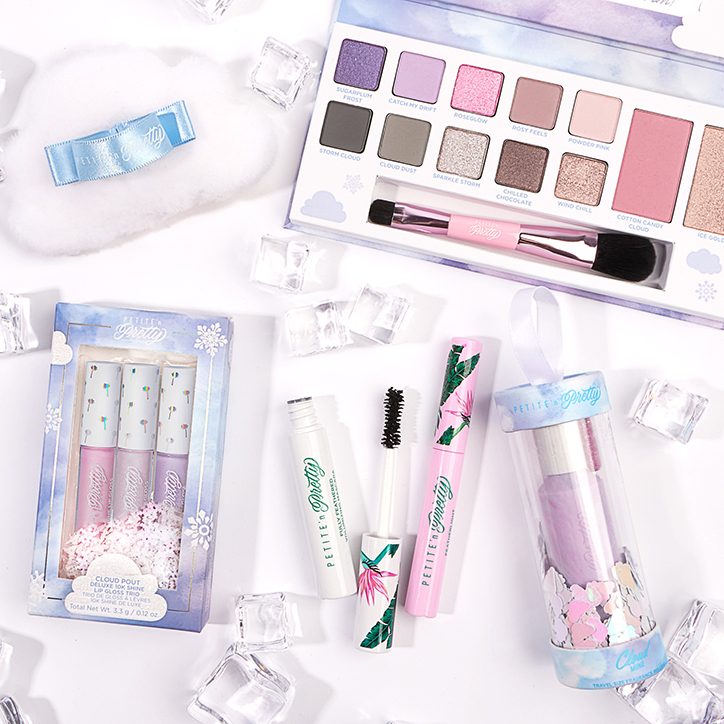 Our picks? We're loving the Cloud Pout Deluxe lip gloss trio, filled with icy shades that are as sparkly as fresh snow. They're perfect for creating winter vibes to pair with all your holiday looks. We're also obsessed with the fluffy cloud-shaped shimmer puff! It's totally adorable and a great way to add subtle sparkle to your style for virtual school.
Is your makeup bag in need of a refresh? Grab an adult and fill out the form below for your chance to win a Petite 'n Pretty makeup haul overflowing with shimmery eyeshadows, sleek new brushes, and delightful scents!
Petite 'n Pretty Makeup Haul Giveaway: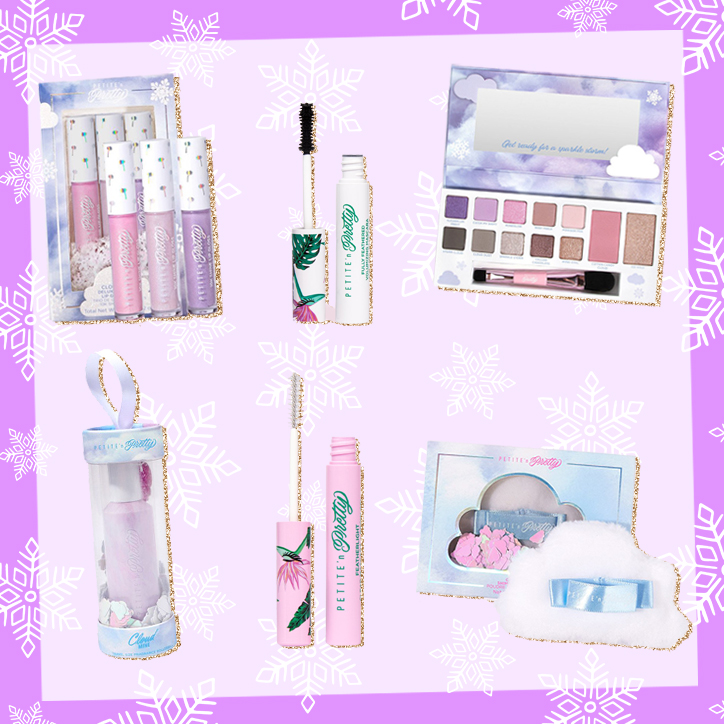 WHAT DO I WIN?:
ONE lucky winner will receive a Petite 'n Pretty Prize Pack that includes:
– ONE (1) Cloud Mine on Ice Palette
– ONE (1) Cloud Pout Lip Gloss Trio
– ONE (1) Deluxe Cloud Mine Rollerball
– ONE (1) Cloud Shimmer Puff
– ONE (1) Fully Feathered Mascara
– ONE (1) Featherlight Clear Mascara & Brow Gel
*Prizes generously provided by Petite 'n Pretty
HOW DO I ENTER?:
Grab a parent or guardian and have them fill out the form below by November 23, 2020 at 11:59pm ET.
Giveaway runs from 11/16/20 at 12:00 pm ET through 11/23/20 at 11:59 pm. Open to US residents ONLY. Be sure to read the fully detailed rules HERE before entering.
THIS GIVEAWAY HAS ENDED AND THE WINNER HAS BEEN CONTACTED.
You must be 18 or older to enter. Please, only ONE entry per person. If selected as a winner, we will provide your parent/guardian with an affidavit to confirm that you are a valid winner who has permission to win. They will be REQUIRED to sign and return the affidavit to YAYOMG! to claim your prize. Prizes will not be mailed out without signed parental consent.
Need more holiday cheer (and free stuff!) in your life? Keep an eye on this link now through December 4th so you don't miss a single one of our Holly Jolly Giveaways!