Holly Jolly Giveaway: OwlCrate Jr. Subscription Box
NOTE: The items in our OwlCrate Jr. Giveaway were provided by the brand for the purposes of our Holly Jolly Giveaways. No money was exchanged, and all opinions are our own. We reached out to these brands for this giveaway series because they create products we love.
Get excited, bookworms – we've got a booktastic giveaway just for you!
If you keep up with YAYOMG! on the reg, you know that OwlCrate Jr. is one of our absolute favorite subscription boxes. Who wouldn't want a box of bookish goodness delivered to their door every month?! We're super excited to share that our friends at OwlCrate Jr. are making your holidays extra jolly by giving TWO lucky winners a chance to win a 3-month subscription!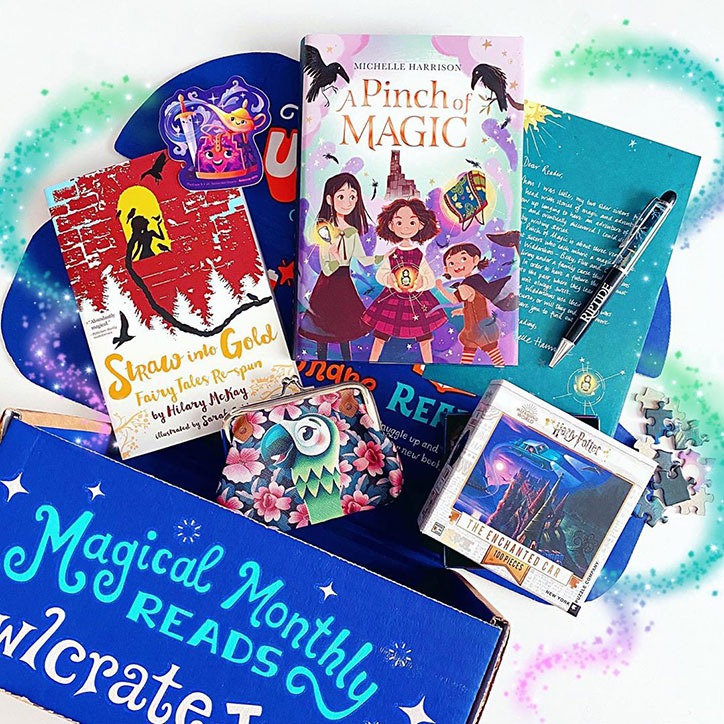 In case you're not in the know, OwlCrate Jr. is a subscription box focused on middle grade reads. Each box features a theme, like Epic Quests or Rebels and Rulebreakers, and the entire box is filled with books, toys, activity kits, and other goodies that fit the theme, so you have lots to read and do each month. It's absolutely magical!
No boxes are ever the same as the month before, giving you a brand new experience each time a new one reaches your doorstep. Plus, more often than not, the book has an EXCLUSIVE cover that you can only get from OwlCrate, making your copy extra special! In addition to all the fun, you'll also receive a letter from the author and a signed bookplate.
Ready to get reading? Grab an adult and fill out the form below for your chance to WIN!
OwlCrate Jr. Subscription Box Giveaway: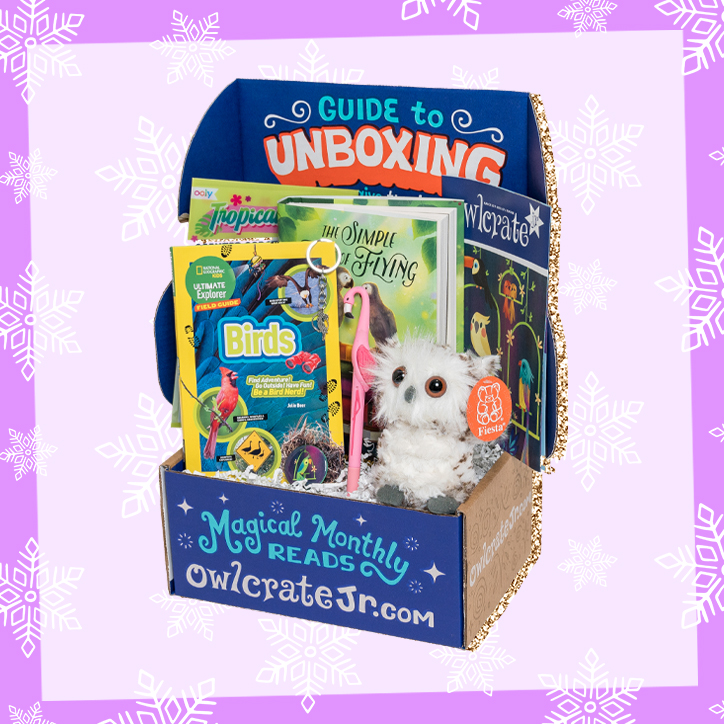 WHAT DO I WIN?:
TWO lucky winners will receive a three (3) month OwlCrate Jr. Subscription Box. Every OwlCrate Jr. box features:
– A brand new middle grade hardcover novel
– High quality bookish items based on the theme of the month
– Exclusive goodies from the author
*Prizes generously provided by OwlCrate Jr.
**The image above is an example of a previous box – you will not receive this specific box.
HOW DO I ENTER?:
Grab a parent or guardian and have them fill out the form below by November 25, 2020 at 11:59pm ET.
Giveaway runs from 11/18/20 at 12:00 pm ET through 11/25/20 at 11:59 pm. Open to US residents ONLY. Be sure to read the fully detailed rules HERE before entering.
THIS GIVEAWAY HAS ENDED AND THE WINNER HAS BEEN CONTACTED.
You must be 18 or older to enter. Please, only ONE entry per person. If selected as a winner, we will provide your parent/guardian with an affidavit to confirm that you are a valid winner who has permission to win. They will be REQUIRED to sign and return the affidavit to YAYOMG! to claim your prize. Prizes will not be mailed out without signed parental consent.
Need more holiday cheer (and free stuff!) in your life? Keep an eye on this link now through December 4th so you don't miss a single one of our Holly Jolly Giveaways!