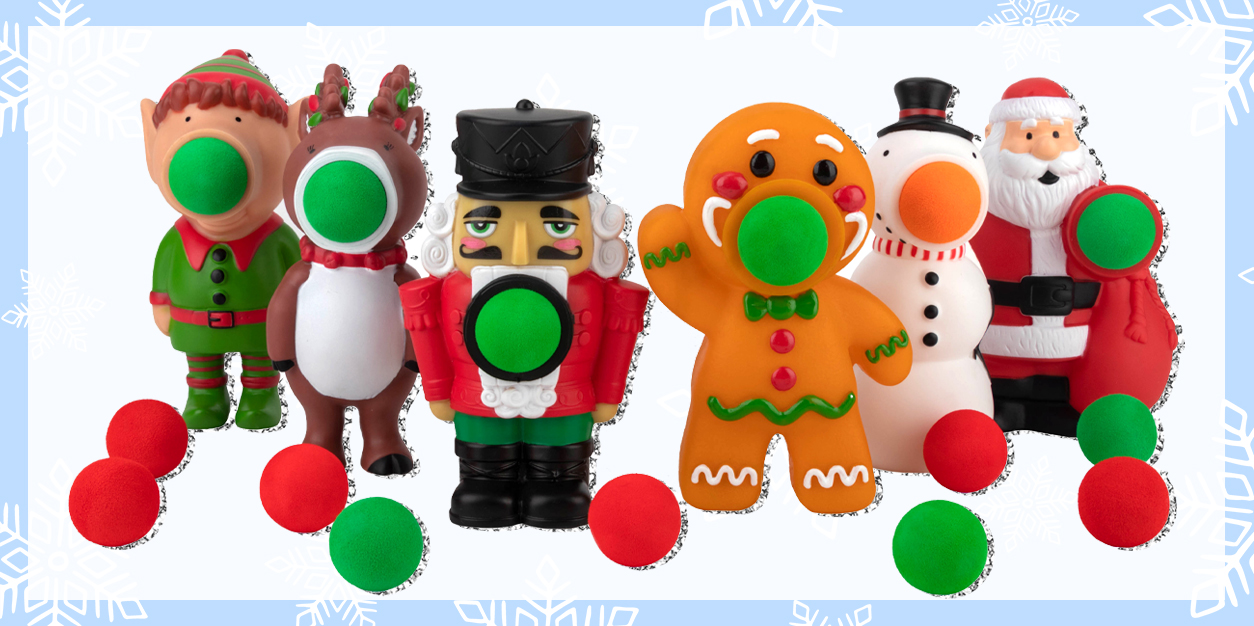 Holly Jolly Giveaway: Hog Wild Holiday Popper Haul
NOTE: The items in our Hog Wild Holiday Popper Haul Giveaway were provided by the brand for the purposes of our Holly Jolly Giveaways. No money was exchanged, and all opinions are our own. We reached out to these brands for this giveaway because they create products we love.
Our next Holly Jolly Giveaway will make your holidays POP!
Let us set the scene: You and your family are sitting in the living room in your pajamas, surrounded by Santa's half-eaten cookies, brand-new gifts, and torn wrapping paper. You reach into your stocking, pull out a gingerbread man-shaped Holiday Popper, give it a squeeze, and send soft foam balls flying at your siblings. The whole family joins in, and an epic battle breaks out before breakfast. Sounds pretty awesome, right? Pro Tip: The harder you squeeze, the faster and further it will fly!
If that sounds like your kind of holiday, you're in for a treat because our BFFs at Hog Wild are giving two lucky winners a chance to snag a prize pack featuring all SIX of these festive soft foam poppers! From the classic Reindeer, Elf, Santa, and Snowman to the newest editions, Gingerbread Man and Nutcracker, you'll have enough for everyone to POP around the Christmas tree!
Ready to enter? Grab your favorite adult and have them enter below for your chance to WIN!
Hog Wild Holiday Popper Haul Giveaway: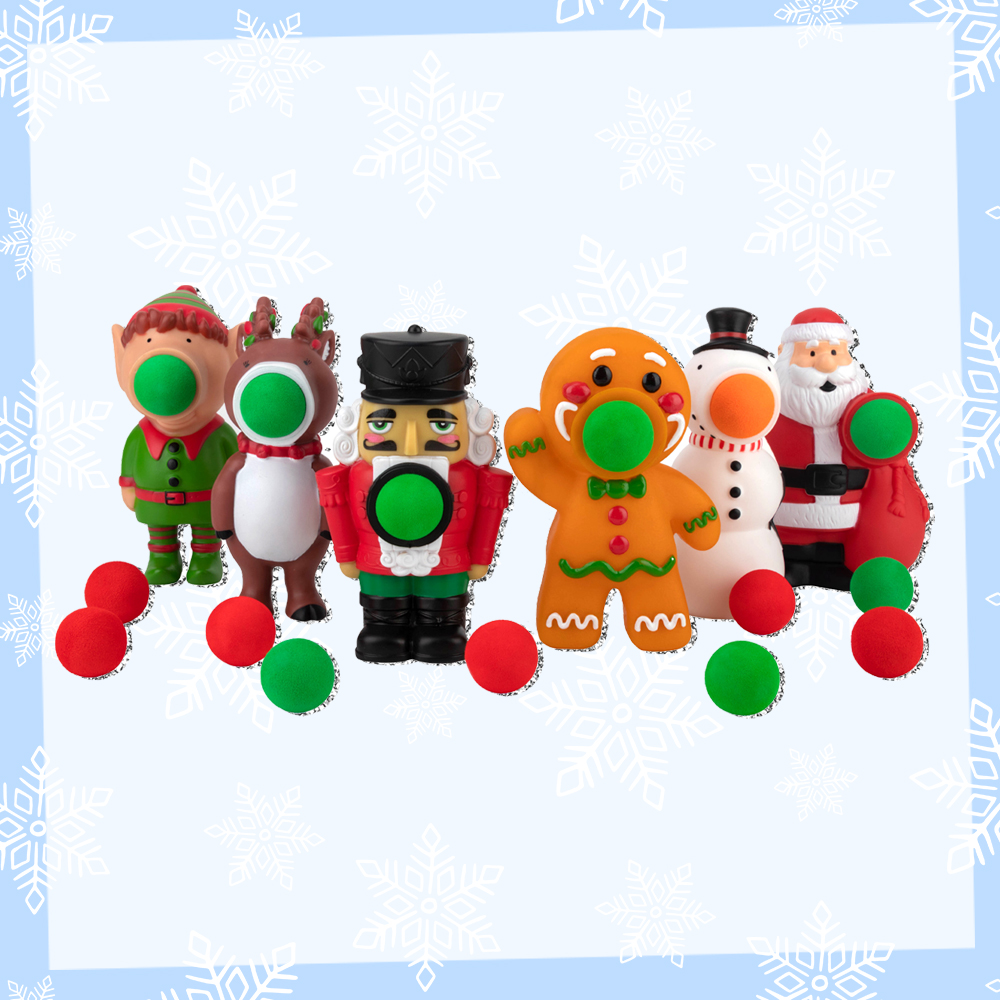 WHAT DO I WIN?:
TWO (2) lucky winners will receive a Hog Wild Holiday Popper Haul that includes ALL six Holiday Poppers! (Gingerbread, Nutcracker, Elf, Snowman, Santa, & Reindeer)
*Prizes generously provided by Hog Wild.
HOW DO I ENTER?:
Grab a parent or guardian and have them fill out the form below by December 5, 2022 at 11:59pm ET.
Giveaway runs from 11/21/22 at 03:00 pm ET through 12/05/22 at 11:59 pm. Open to US residents ONLY. Be sure to read the fully detailed rules HERE before entering.
THIS GIVEAWAY HAS ENDED AND THE WINNERS HAVE BEEN CONTACTED.
You must be 18 or older to enter. Please, only ONE entry per person. If selected as a winner, we will provide your parent/guardian with an affidavit to confirm that you are a valid winner who has permission to win. They will be REQUIRED to sign and return the affidavit to YAYOMG! to claim your prize. Prizes will not be mailed out without signed parental consent.
MORE HOLLY JOLLYS:
❄️GO WILD: PLAYMOBIL'S Wiltopia sets are the perfect activity for environmental crusaders, animal lovers, and anyone who loves to build!
?ANIMAL FACTS: Learn even more about animals and the amazing world we live in with this book bundle from National Geographic Kids!
❄️FITS DIFFERENT: Snuggle up with Misfittens, funny feline plushies stuffed into super tiny spaces!