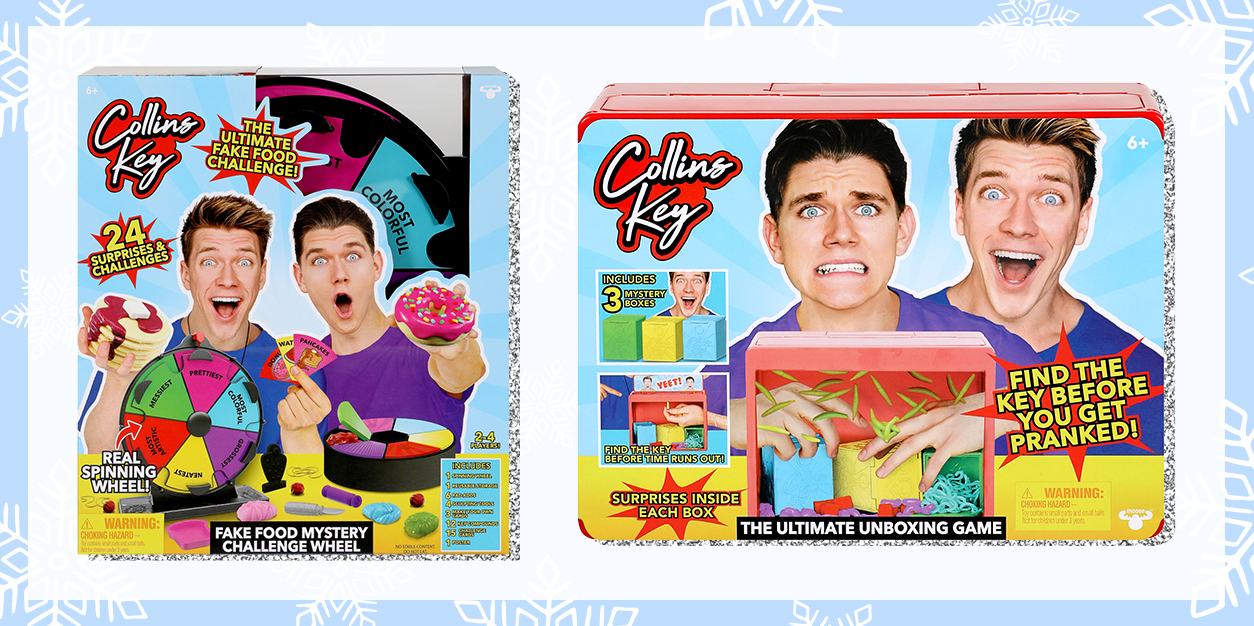 Holly Jolly Giveaway: Collins Key Challenge Haul
NOTE: The items in our Collins Key Giveaway were provided by Moose Toys for the purposes of our Holly Jolly Giveaways. No money was exchanged, and all opinions are our own. We reached out to these brands for this giveaway series because they create products we love.
Keyper Squad, get excited! If you love watching Collins and Devan's hilarious pranks, wild challenges, and high-energy fun, our next Holly Jolly Giveaway is just for YOU!
With these awesome products, you'll be able to step into the world of Collins Key and take on mystery challenges and spin the challenge wheel from the comfort of your living room! In the Ultimate Unboxing Game, you'll have to dig through three mystery boxes to find a key to activate the YEET popup – but be quick! If you don't do it in time, you'll be covered in fake maggots! The Fake Food Challenge packs let you compete in a fake food challenge at home! These challenges come blind-boxed, so they'll remain a surprise until you lift the lid and find out what to create. Then you'll use the compounds and Rad-Adds to get messy and bring your fake food to life!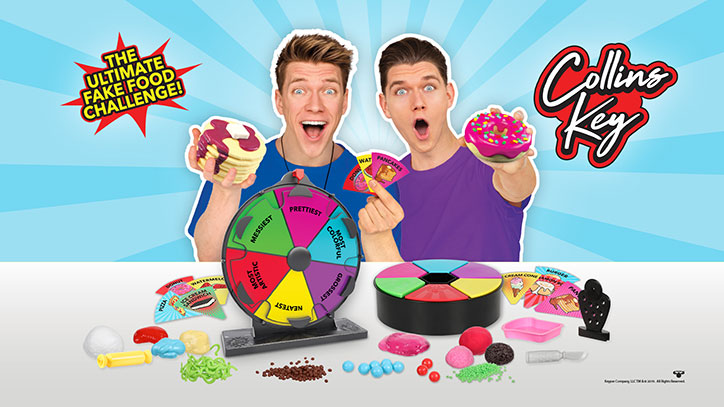 The Fake Food Mystery Challenge Wheel brings the iconic challenge wheel from the Collins Key YouTube channel to life in a fast-paced competitive game. Spin the wheel to determine the challenge and tools needed to compete against your friends and family. Then, use the mystery compounds, Rad-Adds, and your creativity to bring your fake food creation to life! There are 24 challenges to take on, or you can use the 6 included custom prompts to dream up your own challenges. Will your creation be the Messiest, Realest, Grossest, Prettiest, Most Colorful, or Most Artistic?
Ready to Keyp Calm and Yeet On? Grab your favorite adult and have them fill out the form below for your chance to WIN!
Collins Key Challenge Haul Giveaway: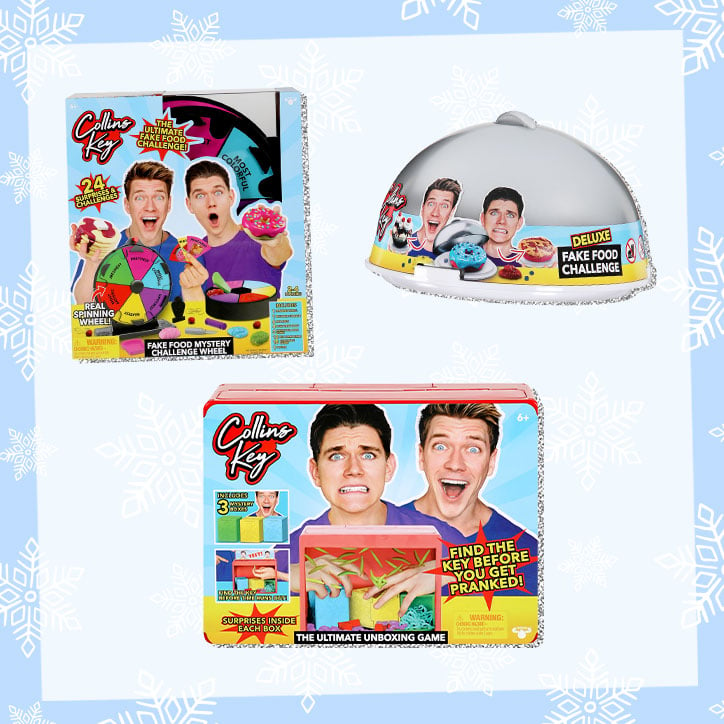 WHAT DO I WIN?:
ONE lucky winner will receive a Collins Key Prize Pack that includes:
– ONE (1) Collins Key Fake Food Mystery Challenge Wheel
– ONE (1) Collins Key The Ultimate Unboxing Game
– TWO (2) Collins Key Deluxe Fake Food Challenge
*Prizes generously provided by Moose Toys
HOW DO I ENTER?:
Grab a parent or guardian and have them fill out the form below by December 10, 2020 at 11:59pm ET.
Giveaway runs from 12/03/20 at 12:00 pm ET through 12/10/20 at 11:59 pm. Open to US residents ONLY. Be sure to read the fully detailed rules HERE before entering.
THIS GIVEAWAY HAS ENDED AND THE WINNER HAS BEEN CONTACTED.
You must be 18 or older to enter. Please, only ONE entry per person. If selected as a winner, we will provide your parent/guardian with an affidavit to confirm that you are a valid winner who has permission to win. They will be REQUIRED to sign and return the affidavit to YAYOMG! to claim your prize. Prizes will not be mailed out without signed parental consent.
Need more holiday cheer (and free stuff!) in your life? Keep an eye on this link now through December 4th so you don't miss a single one of our Holly Jolly Giveaways!