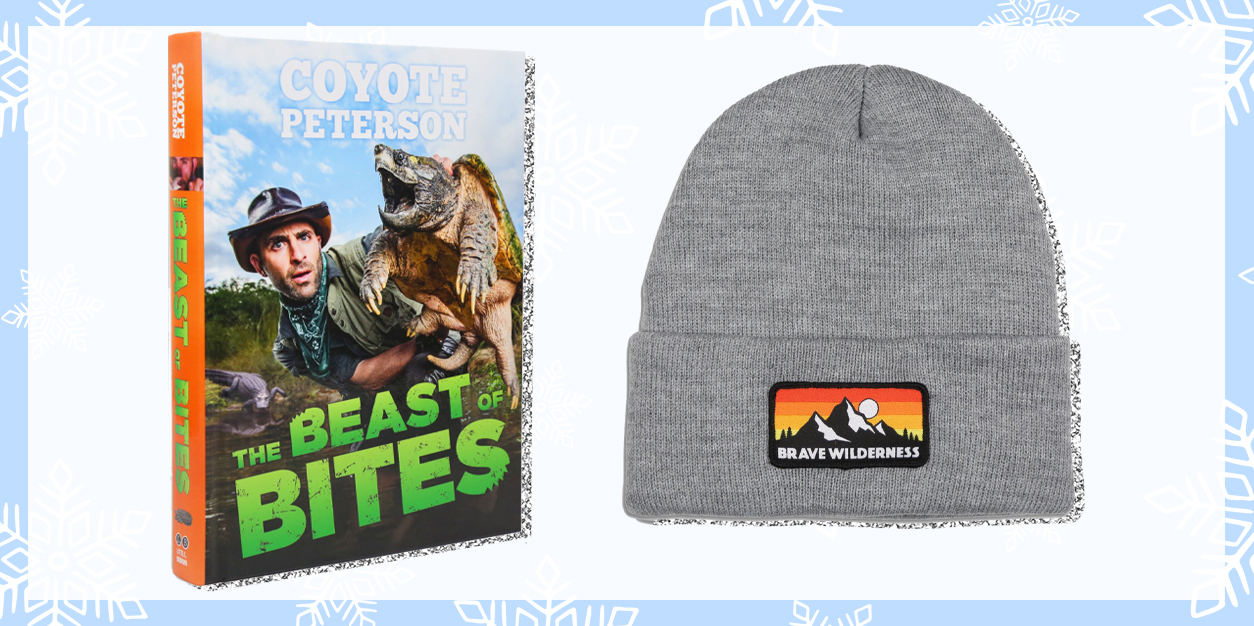 Holly Jolly Giveaway: Brave Wilderness Adventure Stash
NOTE: The items in our Brave Wilderness Prize Pack Giveaway were provided by the brand for the purposes of our Holly Jolly Giveaways. No money was exchanged, and all opinions are our own. We reached out to these brands for this giveaway series because they create products we love.
Coyote Pack, it's time to get excited because the next prize in our Holly Jolly Giveaways event is just for you!
If you're a fan of adventurer and animal expert Coyote Peterson and the Brave Wilderness crew, we know you're a free-spirit whose motto is "Be Brave, Stay Wild." You love exploring the great outdoors and jump on any chance to learn about all the fascinating wildlife waiting to be discovered outside your door. Whether you're headed out on a nature hike or just exploring your backyard, we know you're always ready for your next big adventure. That's why we teamed up with Brave Wilderness to bring you this totally wild prize pack!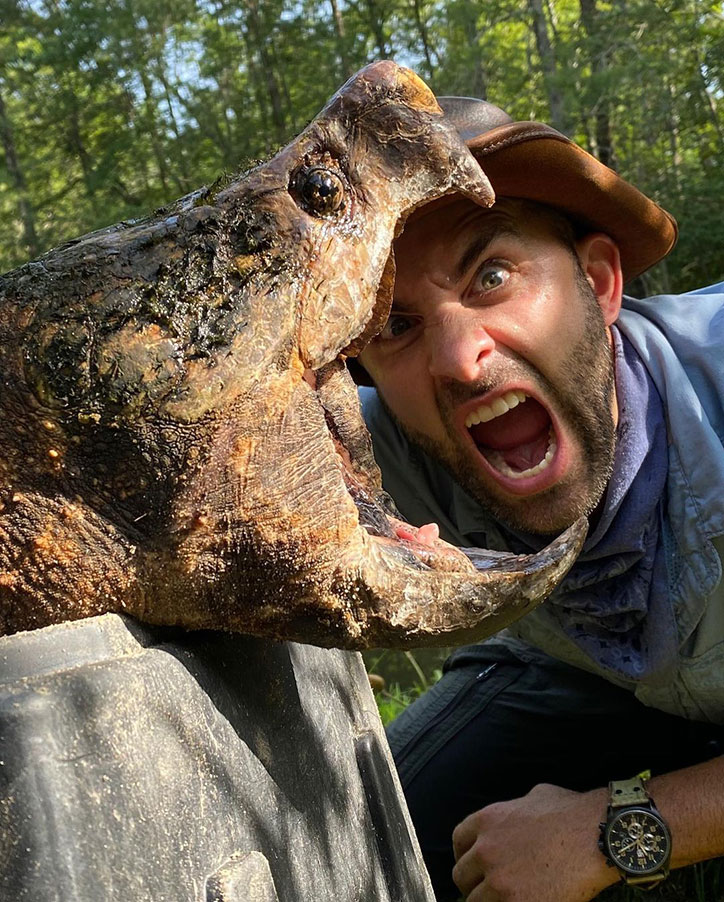 This Brave Wilderness adventure stash includes everything you need to show off your Coyote Pack pride. From stickers, patches, and pack tags to an Adventure Kit you can use to learn all about insects and arachnids, you'll be ready to tackle anything nature throws your way. The best part? This prize pack includes a copy of the brand new book, The Beast of Bites, signed by Coyote Peterson!
Want to win? Grab an adult and fill out the form below and when you're done, be sure to check out Coyote's Tips for Aspiring Adventurers!
Brave Wilderness Giveaway: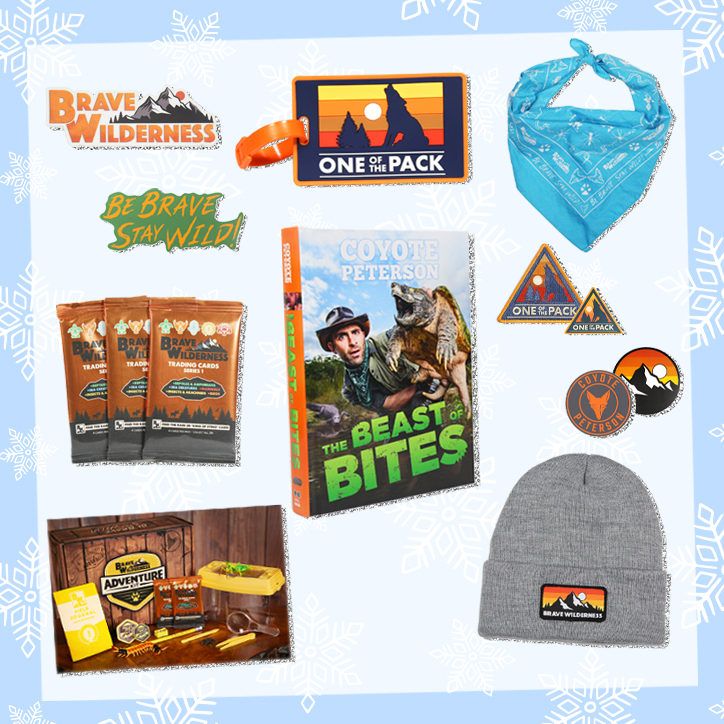 WHAT DO I WIN?:
ONE lucky winner will receive a Brave Wilderness Prize Pack that includes:
– ONE (1) Copy of The Beast of Bites – Autographed by Coyote Peterson
– ONE (1) Brave Wilderness Insect & Arachnid Adventure Kit
– THREE (3) Packs of Animal Trading Cards
– ONE (1) Coyote Peterson Bandana (Blue)
– ONE (1) Brave Wilderness Knit Cap (Grey)
– ONE (1) One of the Pack Patch and Sticker Set
– ONE (1) One of the Pack Pack Tag
– ONE (1) Coyote Peterson Sticker
– ONE (1) Brave Wilderness Icon Sticker
– TWO (2) Brave Wilderness Classic Stickers (1 Small, 1 Large)
– TWO (2) Be Brave Stay Wild Stickers (1 Small, 1 Large)
*Prizes generously provided by Brave Wilderness
HOW DO I ENTER?:
Grab a parent or guardian and have them fill out the form below by November 26, 2020 at 11:59pm ET.
Giveaway runs from 11/19/20 at 12:00 pm ET through 11/26/20 at 11:59 pm. Open to US residents ONLY. Be sure to read the fully detailed rules HERE before entering.
THIS GIVEAWAY HAS ENDED AND THE WINNER HAS BEEN CONTACTED.
You must be 18 or older to enter. Please, only ONE entry per person. If selected as a winner, we will provide your parent/guardian with an affidavit to confirm that you are a valid winner who has permission to win. They will be REQUIRED to sign and return the affidavit to YAYOMG! to claim your prize. Prizes will not be mailed out without signed parental consent.
Need more holiday cheer (and free stuff!) in your life? Keep an eye on this link now through December 4th so you don't miss a single one of our Holly Jolly Giveaways!