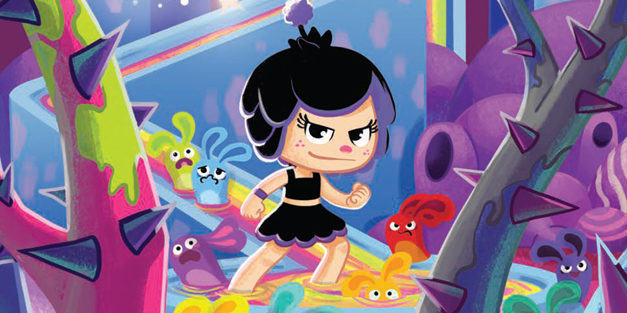 Hanazuki is Now Starring in her Very Own Comic Series
Calling all irresistible yumbuckets! Everyone's favorite sassy little Moonflower is now starring in her very own comic series from IDW Publishing. This new series is called Hanazuki: Full of Treasures and is a comic retelling of all your favorite Hanazuki episodes. You'll be able to relive all the stories and the endless mood swings all over again and place it on your shelf for re-reading anytime the mood strikes.
Whether you're a Hanazuki fanatic or this comic is your first time checking out the series, you'll love the gorgeous artwork, excellent sense of humor, and insightful story that'll keep the pages turning.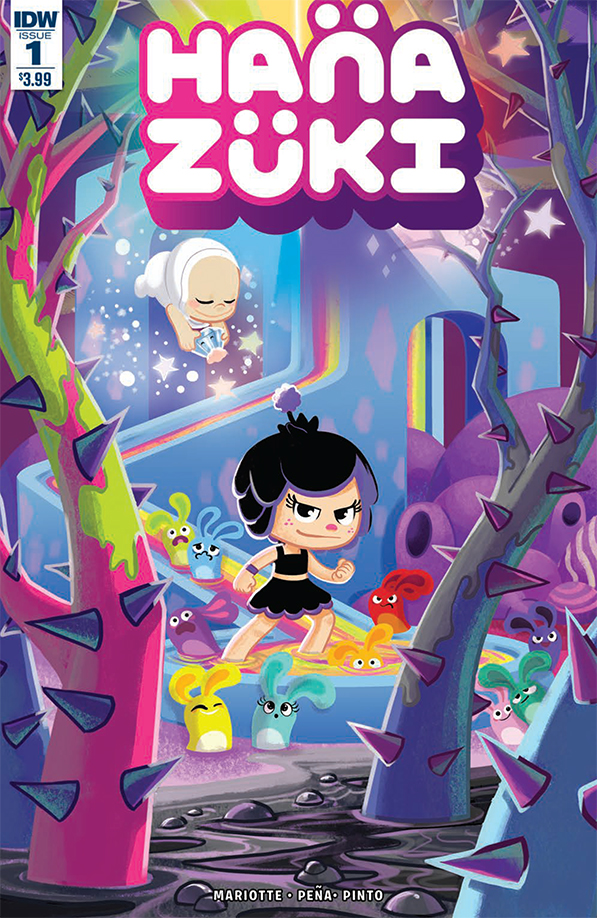 In Hanazuki: Full of Treasures #1, readers are introduced to story from the very beginning – Hanazuki's birth. There's a dark evil force looming over the countless moons of the galaxy, and it's up to the Moonflowers to protect them. They unfortunately never seem able to win against this dark force, but Hanazuki is different and discovers that her emotion-powered abilities seem to be able to keep the darkness at bay. With the help of Little Dreamer and the Hemkas, Hanazuki eventually learns to use her mood-driven powers to grow a magical treasure garden and bring beauty and harmony to her small world and is able to stop the darkness from taking over all the beauty and color in the galaxy.
But we're getting ahead of ourselves here by quite a bit, and that's why this comic exists. To help re-tell the story from the very beginning introduce Hanazuki to a whole slew of brand new fans.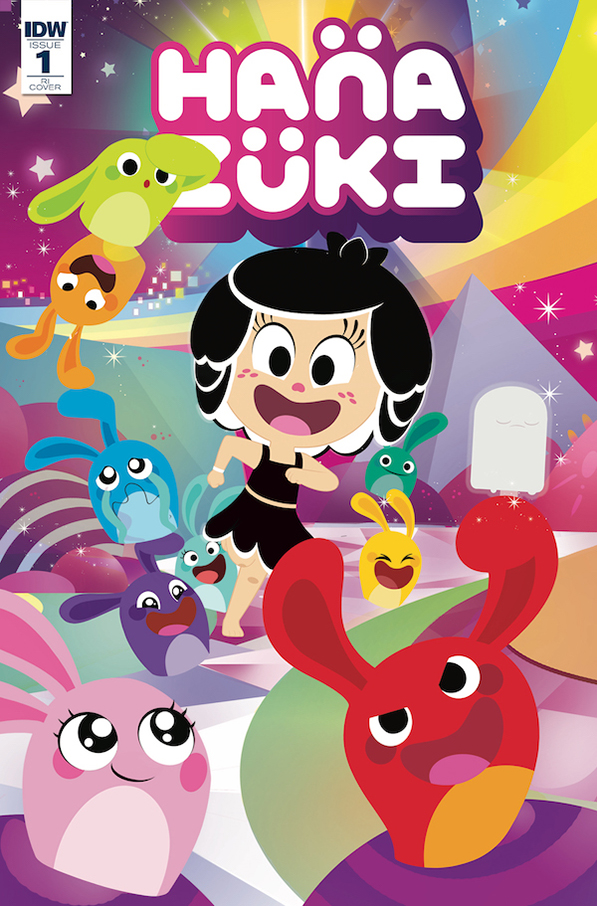 Hanazuki: Full of Treasures #1 takes it all the way back to the day Hanazuki was born and landied on her moon for the very first time. A Little Dreamer floats by and hands her a popsicle-like treasure, which the Hemkas (those adorable little colorful creatures) immediately steal from her. Unsure of her purpose and totally peeved that her treasure has been stolen, Hanazuki heads out to try to get back what's rightfully hers. Want to find out what happens next? You'll have to pick up the comic, but thankfully you can check out a few preview pages below.
PREVIEW: Hanazuki: Full of Treasures #1:
Awesome, right? Writer David Mariotte really nails the essence of the story and illustrator Nico Peña makes the whole world come to life with the adorable, colorful artwork inspired by the style we've all come to love from the animated series and app. We're super excited to see more of this story come to life in comic form. We're hoping Hanazuki gets an original comic series down the road, but for now, we're super excited to add this retelling to our collection.
If you're into the chase like us, there are a few amazing variant covers to pick up by artists from the animated series, Nicoletta Baldari and Christina Ellis.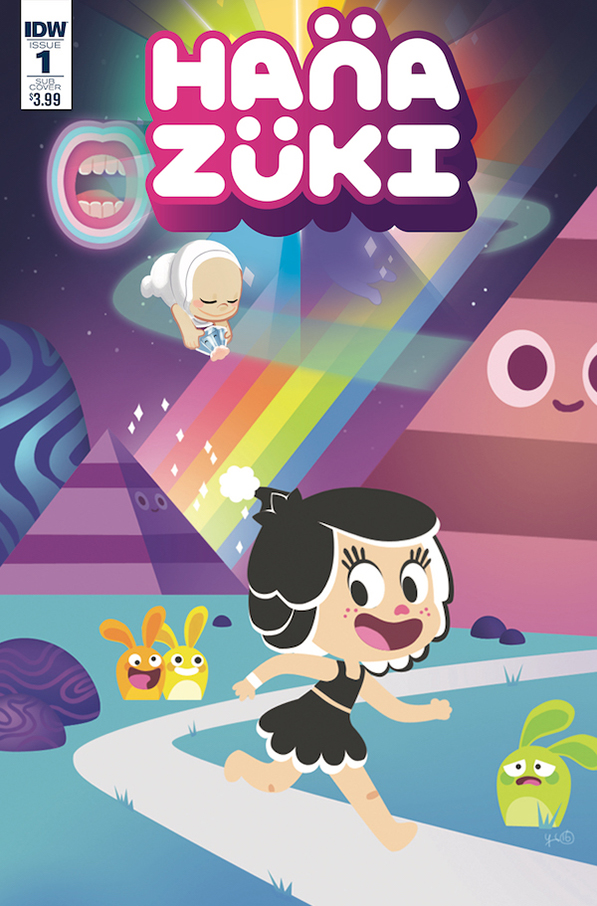 Hanazuki: Full of Treasures #1
Publisher: IDW
FC • 32 pages • $3.99
Writer: David Mariotte
Art/Cover: Nico Peña
Synopsis: "A Moonflower is Born." The origin of Hanazuki! Based on the new digital-first show, Hanazuki: Full of Treasures comes a comic retelling of the birth of Hanazuki! On a distant moon, Hanazuki is the new protector of a group of cutie-pies known as Hemkas and the guardian of special treasures that will turn back the forces of darkness!
More good news for Hanazuki fans is on the way. You may have to wait until Winter of 2018 for Season 2 to hit YouTube, BUT a totally new Hanazuki short will air in theaters before My Little Pony: The Movie. Exciting! Speaking of My Little Pony: The Movie, check out the reactions we had while watching the trailer for the first time!