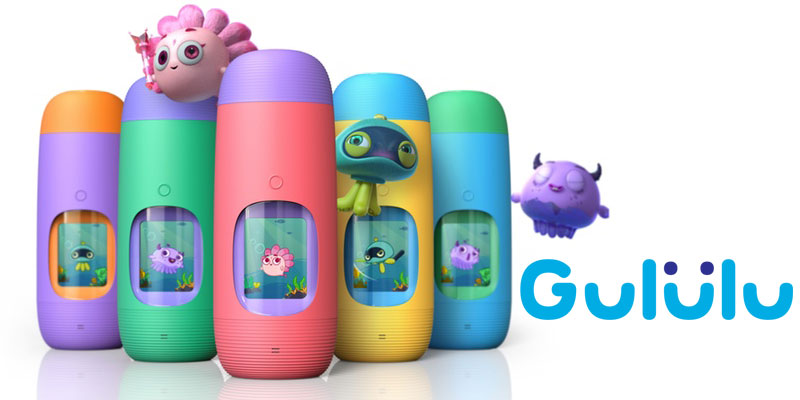 This Amazingly Cool Water Bottle Has a Built In Virtual Pet
Admit it – you probably find drinking water to be kind of lame. Any time water is a choice (and especially when your parents tell you to), you'd rather pick soda, juice, milkshakes, or literally ANYTHING else to avoid drinking water. Lots of kids (and adults) feel this way, but water is one of the best things you can give your body to help it grow and be healthy – but let's face it – it's kind of boring, and you're likely not drinking enough of it.
The people at Bowhead Technology are on a mission to change that. Introducing the Gululu Interactive Water Bottle, a colorful water bottle with a built-in virtual pet! Check out this video to see how it all works.
Each Gululu water bottle has a virtual pet that lives on a screen right on the front of the bottle. The bottle connects to an app that can be viewed at anytime to see how much water you're drinking and lets you interact with your new virtual friend. As you drink, you're not just giving your body the water it needs to survive, you're also feeding your pet. The more water you drink, the more your Gululu will grow and evolve, collect treasures, and explore their underwater world. By turning your water drinking into a fun game and a loyal new friend, drinking water goes from being super lame to super fun! You'll earn rewards for healthy habits and your body will reward you too.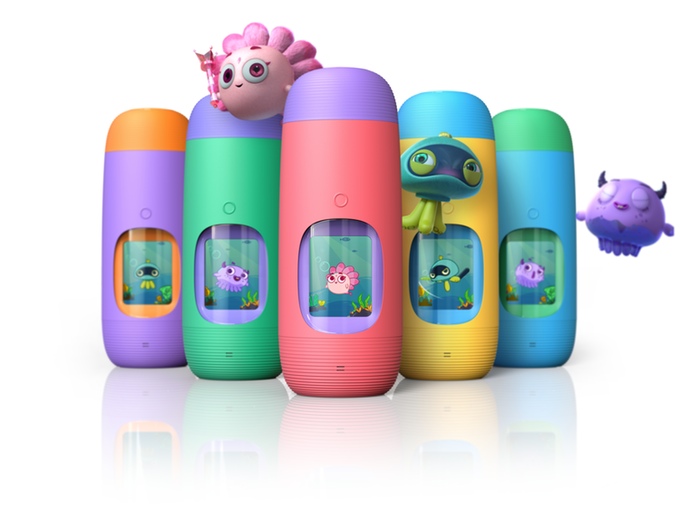 You can interact with your pet when you're not drinking by touching or shaking the bottle, making your Gululu laugh, jump, and play. If you have a friend who also has a Gululu water bottle, you can shake the bottles near each other to make your pets play together. You can see how your habits stack up against your friends as you race to top the leaderboard. The bottle also comes with a cute illustrated story so you can get to know even more about the Gululu Universe. The bottle is built with lots of sensors and smart technology that can tell the difference between actually drinking water and just spilling it out – so if you cheat, you'll get busted.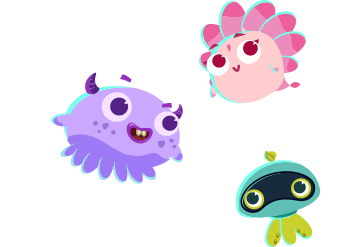 There are 5 fun colored bottles and 3 virtual pets for you to choose from. Noble Ninja is a sword wielding, adventurous little jellyfish who loves exploring caves and saving the day. Playful Purpie is an adorable octopus who loves eating snacks and treasure hunting. You never know what she'll pull out of her magical snack bag! Sparkly Sansa is a perky pink fish who has a magic wand and lives for all things sparkly.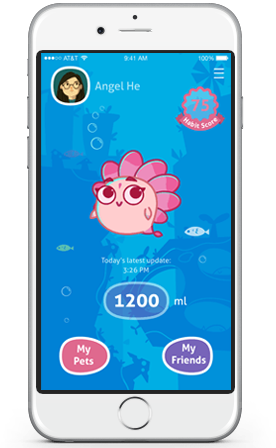 When you first download the app (Available on both iOS and Android devices), you and your parents will have to enter some info to make sure your tracking is accurate, such as gender, age, and weight. Based on this info, the bottle knows how much water you should be drinking, and keeps a tracker that you and your family can view at anytime. You'll be able to know at a glance how much water your body needs to be healthy, how much you drink each day, and more. If you have brothers and sisters, as long as they have their own bottle, you'll all be able to use the same app to track all your progress together.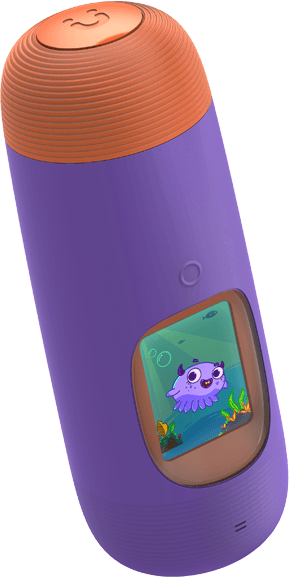 The Gululu water bottle will be $129 + tax and shipping when it officially releases later this year, but if you pre-order one via Kickstarter you can get one for $99 plus shipping. The Kickstarter was already fully funded after just 72 hours, and there's still over 30 days left and the company has stated the bottles are pretty much ready to go, so if your parents grab one now, you're guaranteed to get one come October when the product is released.