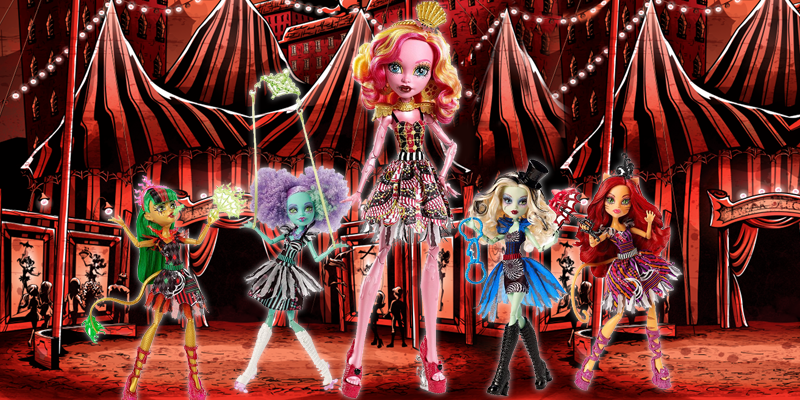 5 Fangtastic Facts About Gooliope Jellington
Gooliope Jellington finally made her Monster High webisode debut in Freak du Chic: Acts 1 and 2 last week! (Her doll is now available too, and its ENORMOUS!)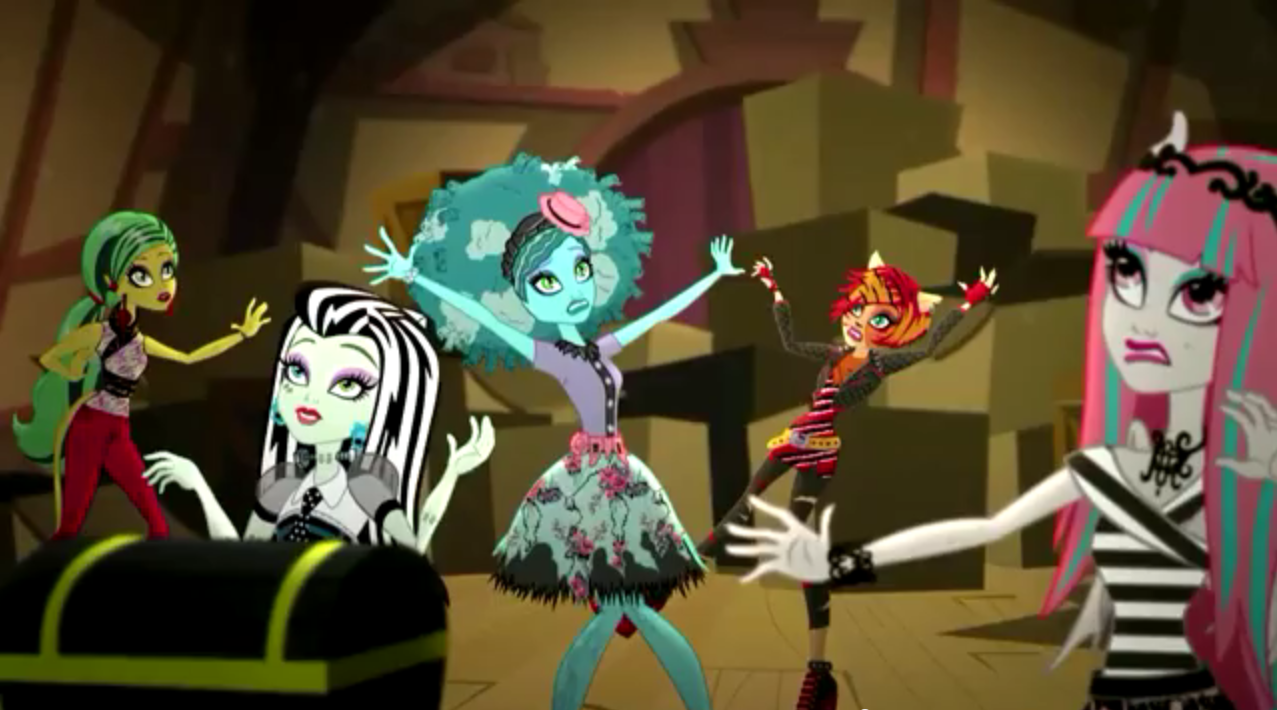 In the webisodes, Frankie and her friends try to save the Monster High arts program by putting on a circus. Frankie and the gang bring boxes to the storage room, only to find Gooliope hiding in there. Gooliope is very shy and doesn't usually associate with monsters outside of her circus friends. Most monsters treat Gooliope like an outcast due to her shy nature and extreme tallness. Gooliope tells the girls that she used to be part of a traveling circus called Freak du Chic, which gives Frankie the idea to put on a circus to save the Monster High arts program! Gooliope agrees to help them build the sets and put on the circus, but she soon realizes while the girls are practicing their acts that they need a lot of help. Gooliope then gives the girls a crash course in circus performing!
Will the Monster High arts program be saved? You'll have to check out the webisodes to find out – but in the meantime, here's some Fangtastic Facts about Monster High newbie, Gooliope Jellington!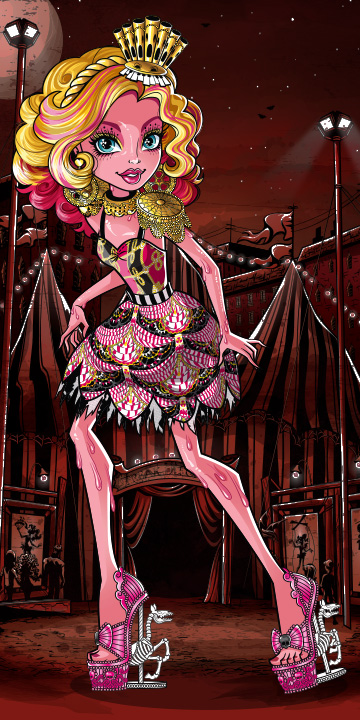 1. All of her clothes are handmade
Since Gooliope is too big to fit in regular clothes, she makes her clothes/has them made for her. This means her wardrobe is totally unique! Tie in her custom clothes with her unique circus style – and she's bound to be fiercely fashionable!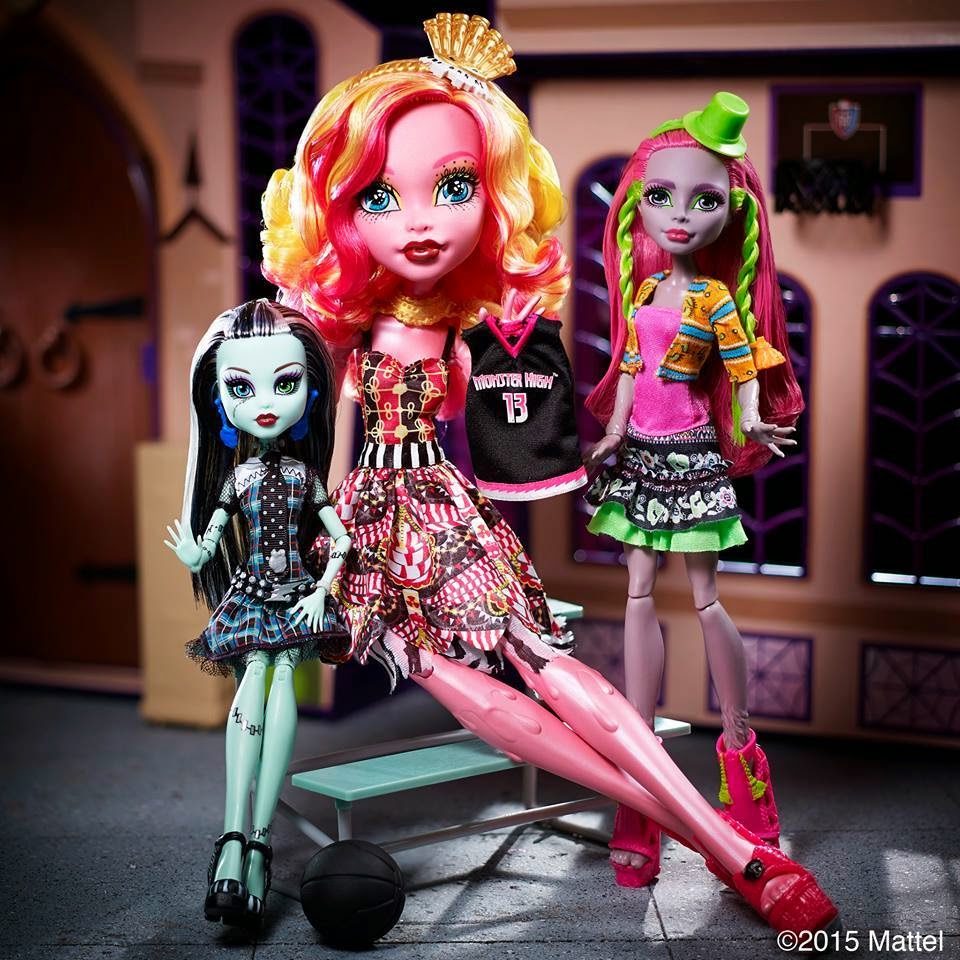 2. She's a talented athlete
Goolipe obviously is great at circus performances, but she's also an amazing basketball player! Maybe she'll join the Monster High Casketball team, like in the image above!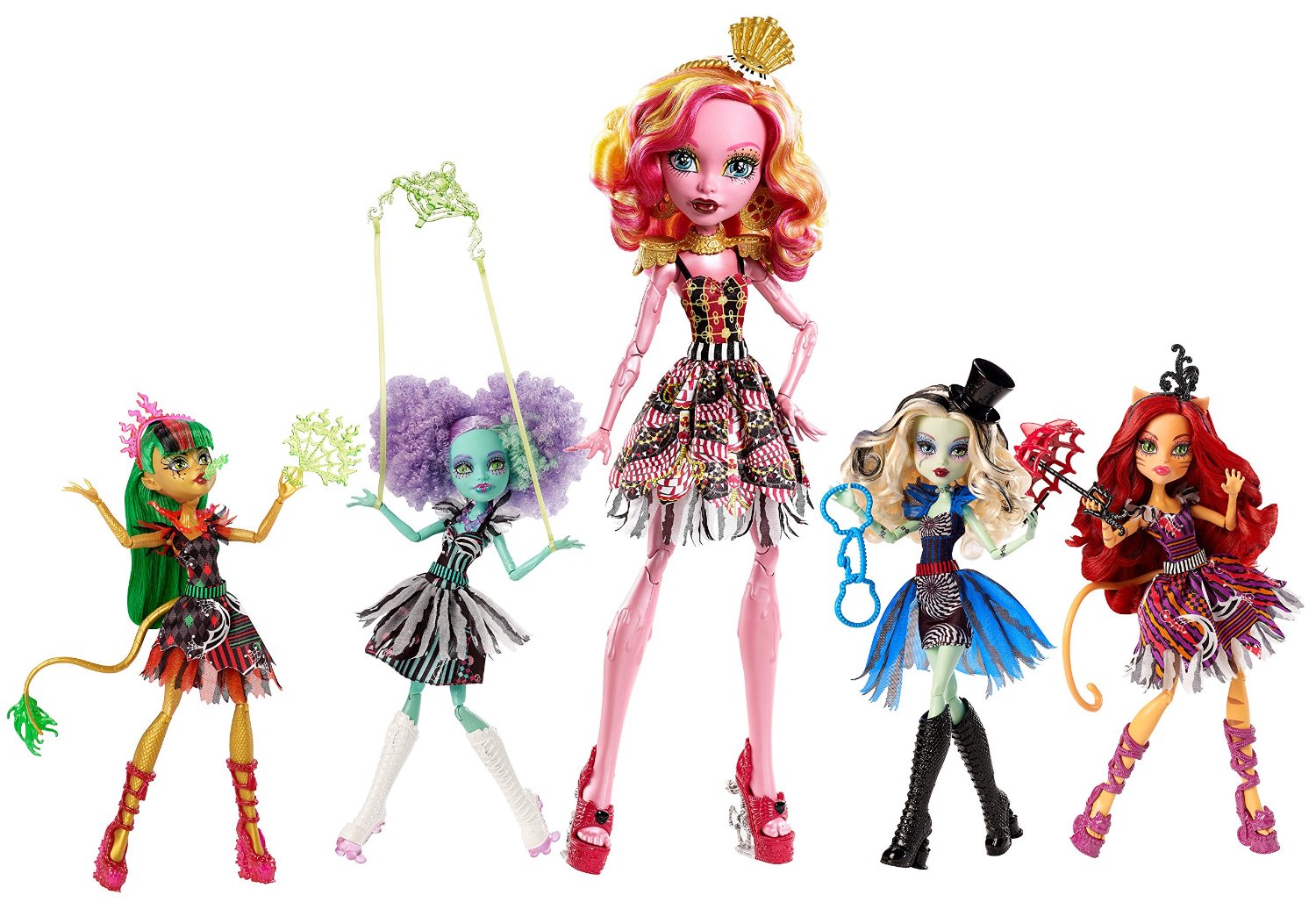 3. She doesn't know who her parents are or what type of Monster she is
Gooliope was made in a lab by a scientist who goes by RS. She's not sure who RS is, but she does know that she was left in a jar outside of the circus. The Freak du Chic ringmaster and his wife adopted and raised her, which is how she became involved with the circus. Hopefully we'll find out more about Gooliope's backstory soon!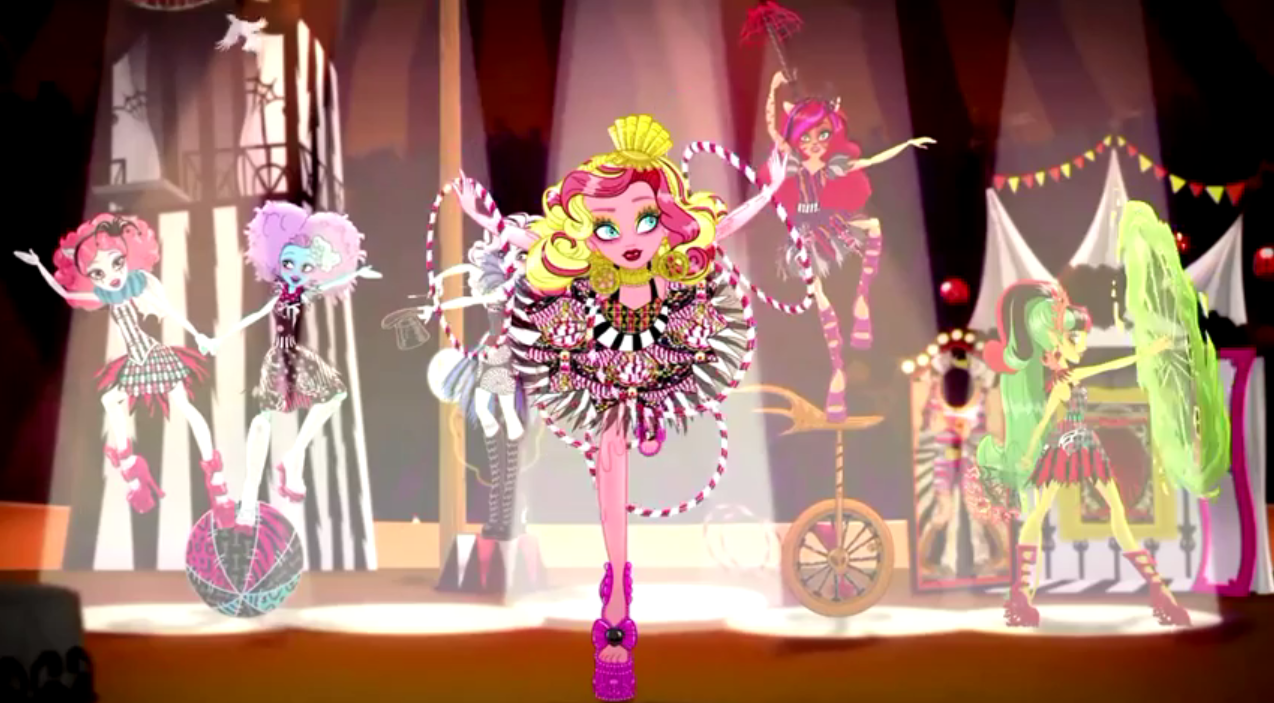 4. She's extremely shy
Gooliope is often treated like an outcast by the other monsters since she's over 15 feet tall. (15 feet, 2 inches to be exact!) This makes her feel shy and self conscious, so she generally tries to avoid contact with others. She doesn't mind being looked at when she's performing, but otherwise she's shy and anxious.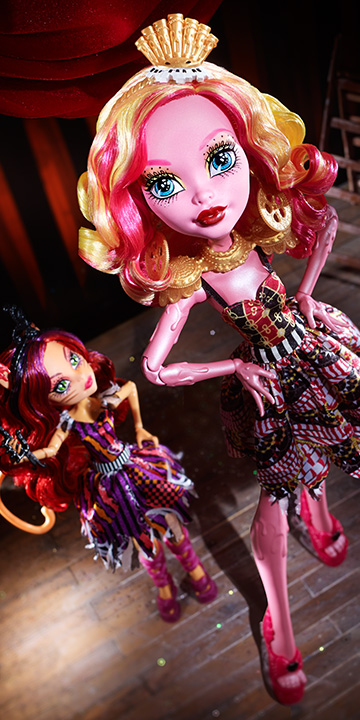 5. She fights for acceptance
Gooliope stands for acceptance and doesn't like it when others are discriminated against. Being a victim herself, she always tries to accept everyone they way they are, flaws and all. Us humans should try and be more like her!
Gooliope's mysterious backstory means there's lots of opportunity for Gooliope themed Monster High webisodes coming our way!