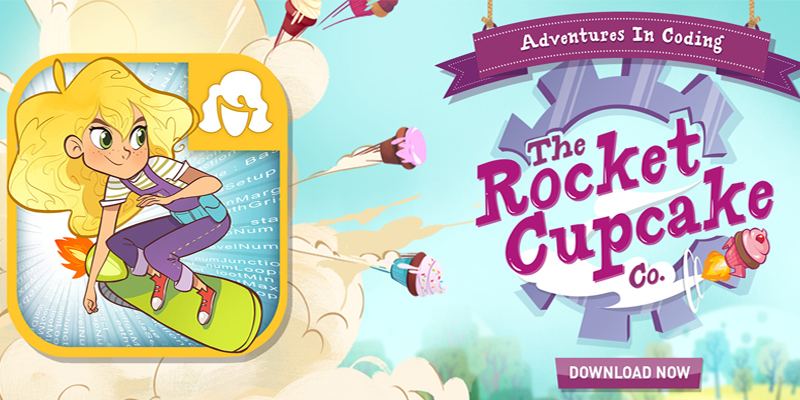 GoldieBlox: Adventures in Coding – The Rocket Cupcake Co.
Calling all future coders, cupcake lovers, and havers of fun! GoldieBlox has just released a new app that you're definitely going to want to check out. It's called GoldieBlox: Adventures in Coding – The Rocket Cupcake Co.
In the game, you'll help Goldie, Ruby, Li, and Val as they rush to make and deliver cupcakes when they realize its someone's birthday – but they forget exactly who's birthday it is! Logically the only solution in this case is to deliver cupcakes to every single person they know. (Can we start doing this IRL too? Just handing out free cupcakes to everyone, all the time, whether it's their birthday or not?)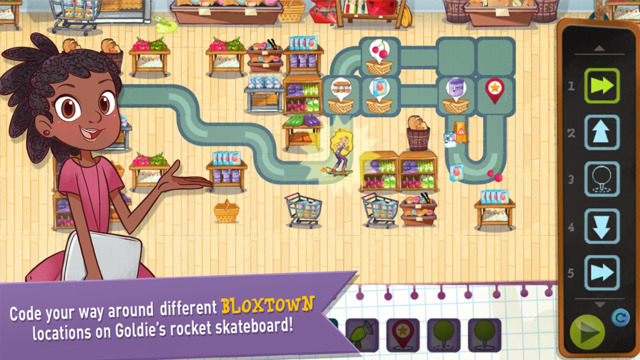 Using awesome inventions like the Cupcake-O-Matic and the Super Speedy Rocket Skateboard, you'll help Goldie grab ingredients, whip up cupcakes, and deliver them to everyone in Bloxtown. In order to do all this you'll need to help Ruby Rails control the Rocket Skateboard by tapping in the correct commands to get Goldie through the path from start to finish.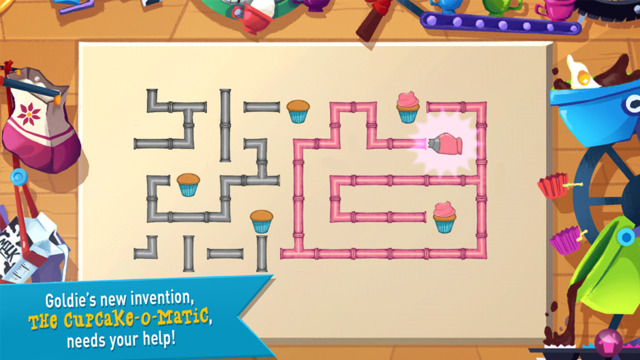 By figuring out which commands you'll need to move Goldie through the level and avoid obstacles, you won't just be having fun – you'll be learning some basic coding skills. If you keep your path as short as possible, you'll be rewarded for having clean and efficient code, a very important skill to have for any aspiring developers out there.


As you progress through the levels, you'll learn new coding concepts without even realizing it. At first you'll start off with just moving Goldie up, down, left, and right, which teaches you the basics of sequential coding. As you make your way through the game, you'll have to start accommodating for other variables, such as obstacles in your path, by using the Super Duper Blast-O-Matic Fix-it Ray, and you'll even have to debug your code when things don't seem to be working correctly.
The app makes it really easy to forget you're learning with fun mini-games and even a little design game where you can swap out Goldie and Ruby's outfits and earn stickers for your Bloxshop.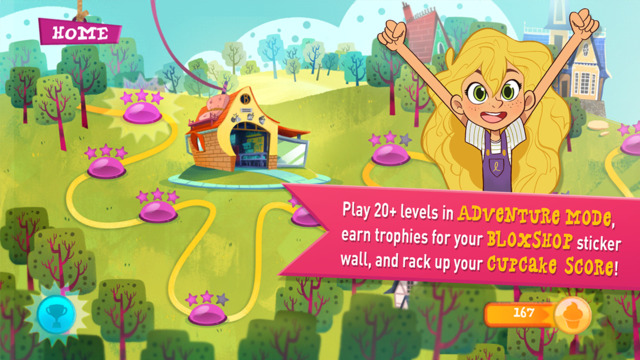 There's over 20 challenging levels in Adventure Mode as well as a Sandbox Mode where you can learn to code your very own map and play endless amounts of levels! GoldieBlox: Adventures in Coding – The Rocket Cupcake Co. is now available on iOS devices for $2.99, a one-time cost that means no in-app purchases or annoying ads getting in the way of your fun. For even more fun ways to learn how to code, click here!