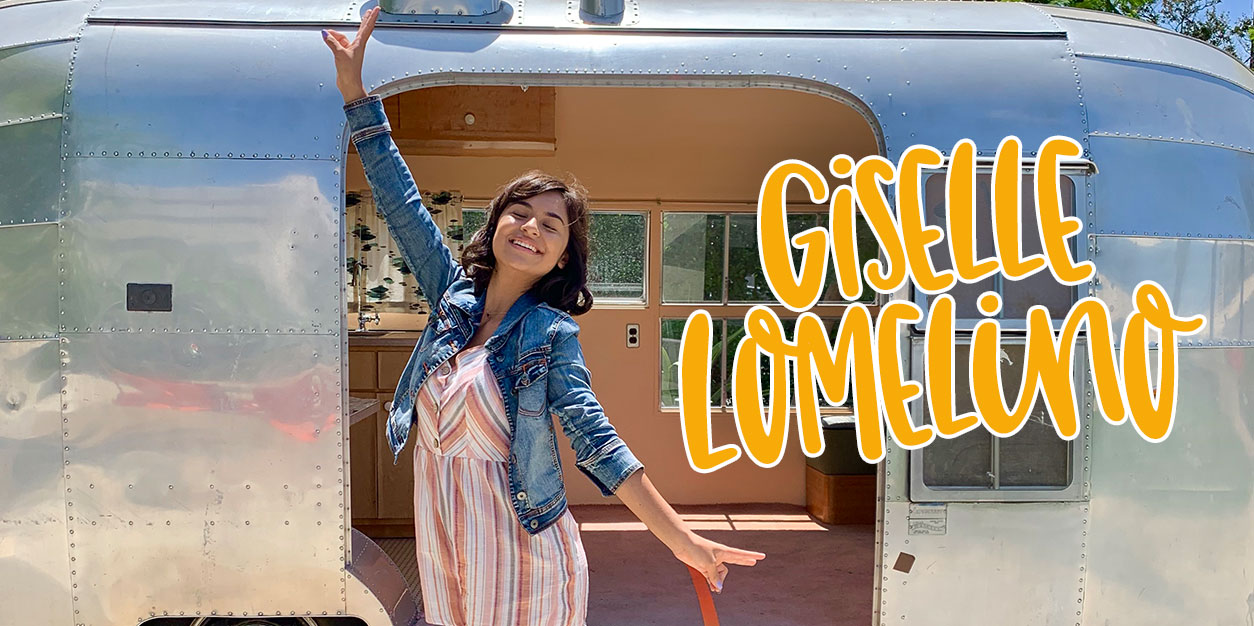 Giselle Lomelino Shares her JoJo & BowBow Show Show Experience
If you thought the sparkly, bow-filled world of JoJo Siwa couldn't possibly get any better, think again! Season 2 of The JoJo & BowBow Show Show just started airing on Nickelodeon's YouTube Channel, and it's the most star-studded season yet! In this season, JoJo and BowBow's friends are joining them on their animated adventures, and the voice cast is filled with amazing talent, including Giselle Lomelino from GEM Sisters!
Giselle has always dreamed of doing voiceover for an animated series, so being cast as JoJo's music-loving friend Miley and her horse, Dusty, was super exciting for her. We caught up with Giselle to find out more about her voice acting experience and what fans can expect from this new season of The JoJo & BowBow Show Show!
Giselle Lomelino Chats About The JoJo and BowBow Show Show: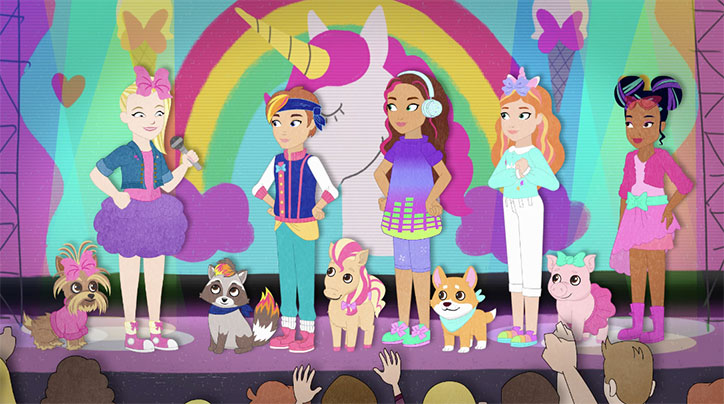 You are in Season 2 of Nickelodeon's JoJo and BowBow Show Show! How did you react when you found out that you landed the part?

GISELLE LOMELINO: I was honestly speechless. One of my dreams was to be in a cartoon. GEMS, go for your dreams because they come true!
You'll be playing Miley and her animal bestie, Dusty the horse. What can you share about your characters?

GISELLE: Miley and Dusty are the perfect duo. Miley loves music and her favorite hobby is to DJ. Dusty is the cutest horse you will ever meet and is always energetic.
This was your first-ever voiceover role. Tell us a little bit about your experience stepping into the recording booth!

GISELLE: When I first walked into the recording booth I freaked out because it was so quiet. I could literally hear my own heartbeat, LOL!
What was it like getting to play around in the JoJo Siwa universe?

GISELLE: It was so much fun. Just think bows, the color pink, glitter, and more bows! It was different than anything else I have done and I am so thankful to be a part of it.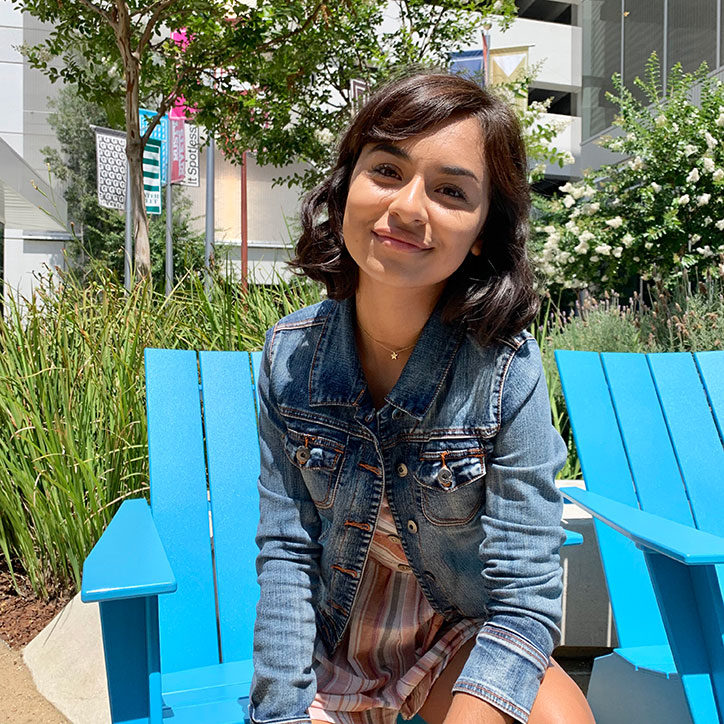 What are some of your favorite cartoons and animated films?

GISELLE: I love animated movies! My favs are The Book of Life, Hercules, and Coco. My favorite animated shows are SpongeBob and Phineas and Ferb.
Anything else you want to share with your fans?

GISELLE: I can't wait for you guys to see all the characters and adventures Miley & Dusty experience in The JoJo & BowBow Show Show Season 2. And we have lots of exciting things coming up with GEM Sisters we can't wait to share with you!
Giselle isn't the only GEM Sister who's making her dreams come true. Check out our Shimmering Star Spotlight on Mercedes where she shares her experience guest-starring on All That!