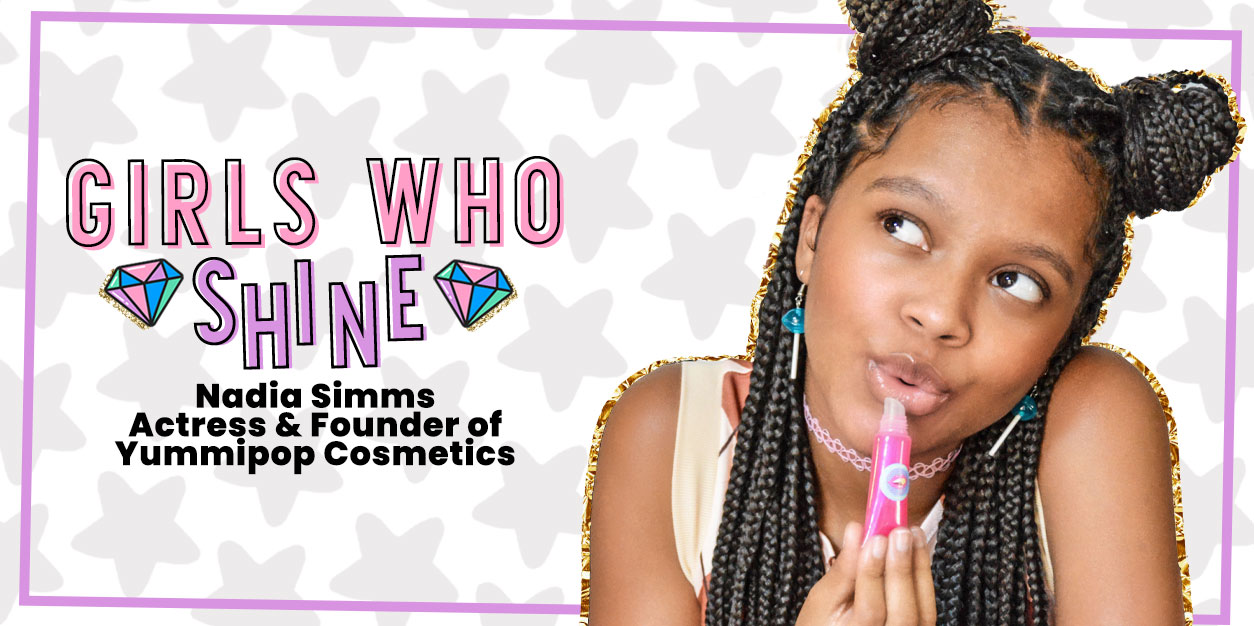 GIRLS WHO SHINE: Nadia Simms, Founder of YummiPop Cosmetics
GIRLS WHO SHINE is a recurring series on YAYOMG! where we're spotlighting passionate young entrepreneurs, activists, innovators, and other girls who shine bright in a big way!
Our GIRLS WHO SHINE series continues today with actress and entrepreneur, Nadia Simone Simms!
This driven teen loves making art and expressing herself through her creative passions. Whether that's acting in horror flicks like Candyman, lending a little holiday spirit to a festive new BET holiday film, A Christmas Wish, or starting her own teen beauty brand, Nadia gives 100% to everything she sets her mind to – she's even working on writing a project of her own!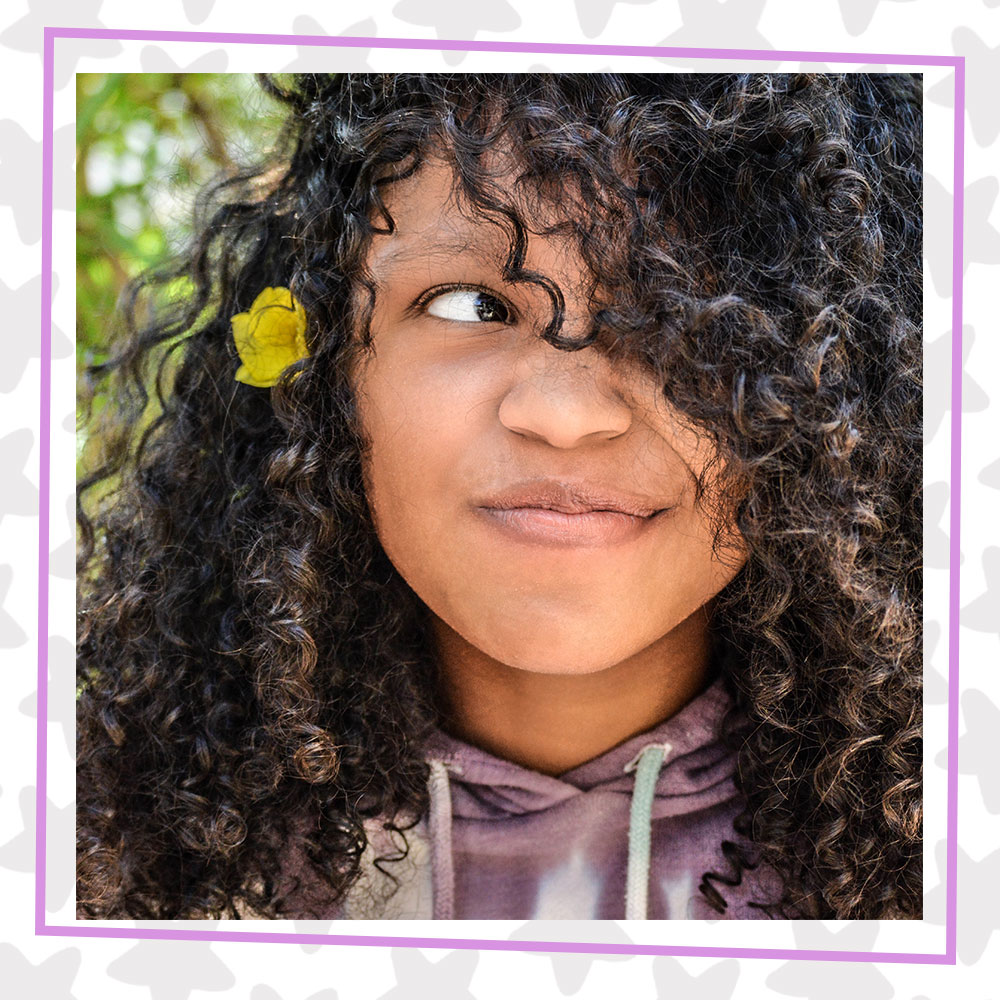 YummiPop Cosmetics is Nadia's newest endeavor, a vision that came to her while bored during quarantine. After watching a YouTube video about how anyone can start their own cosmetics line, Nadia knew it was something she wanted to try. She teamed up with her mom to help her get started, and YummiPop Cosmetics was born! A small business right now, she has big dreams of growing her collection of affordable lip glosses and nail polishes into an empire but always keeping her positive message as a key focus on the brand.
Get to know Nadia Simms as she dishes on founding her own beauty brand, putting her whole self into the roles she lands, and why her mom is her biggest inspiration!
Get to Know Nadia Simms: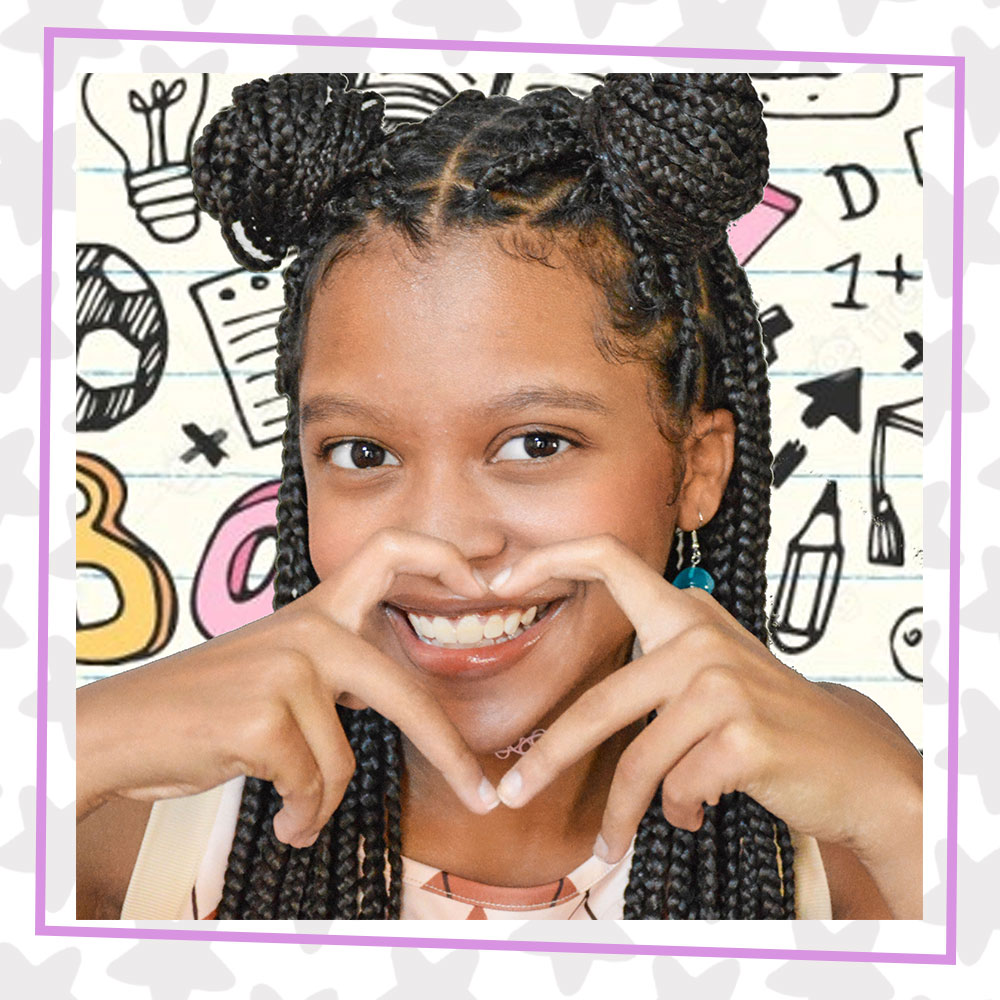 What inspired you to start your cosmetics line, YummiPop Cosmetics?
NADIA SIMMS: During quarantine, I was scrolling through YouTube and found myself watching a video on how to start your own cosmetic business. I ran to my mom and told her what I wanted to do. She was so supportive, but then she asked me, "Why?"
That made me think, and I told her I wanted to create something for tweens, teens, and anyone of any age basically who wants to experiment with makeup in a fun and cool way but still look like their natural beautiful self. I created the line to be a hub for all things positive and beauty. I want everyone wearing YummiPop to feel beautiful!
The YummiPop line includes handmade nail polishes, lip glosses, and hand sanitizers. Do you have a favorite product? Is there a product you're hoping to add to the lineup in the future?
NADIA: I have new collections coming out seasonally, and I am also releasing a line of bath products soon called YummiPop Bath Boutique. 
My favorite product is probably the signature YummiPop Lollipop gloss. I love it because you can literally unwrap it like an actual lollipop. (Just make sure you don't eat it.)
What is your biggest dream/goal for the brand?
NADIA: My biggest dream for my brand is to be in stores or even have my own store and to be available for everyone to purchase. I don't want my brand to be really expensive. I want it to continue to be affordable for everyone.
Right now, you can find my products online at shopyummipop.com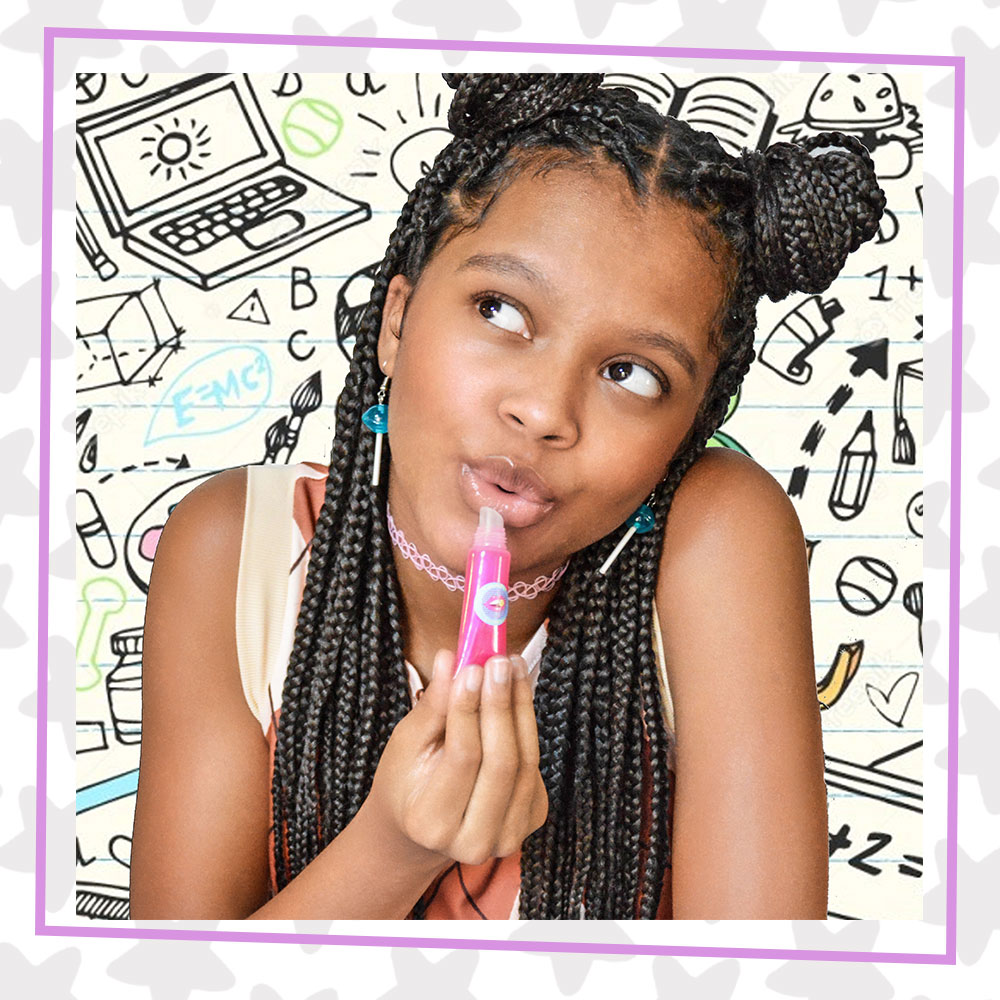 What is the most valuable lesson you've learned while running your own business?
NADIA: The most valuable lesson I've learned while owning and running my business is patience.
The best advice I can give to young entrepreneurs is that there are going to be fast and slow days. Days where you have lots of customers and months where you don't have any customers at all. You just have to have patience with yourself, your company, and trust the growth process!
In addition to being an entrepreneur, you're also an actress! What do you love most about acting?
NADIA: I love the fact that I can be whoever I want to be as an actress. I also love that I can use whatever I'm feeling to develop a particular character. I enjoy trying on new character personalities. I love portraying different emotions in my characters. I always find some way to relate to a  character so that I can have a deeper connection, and it really makes me feel like I have become that character on camera. I also enjoy getting to meet new people I work with along the way.
This is how I shine bright…
NADIA: Mental health is so important to me. I see a lot of my peers, including myself, struggling with mental health issues and even just mental clarity. I am in the early thought process of finding connections to help others deal with that through art.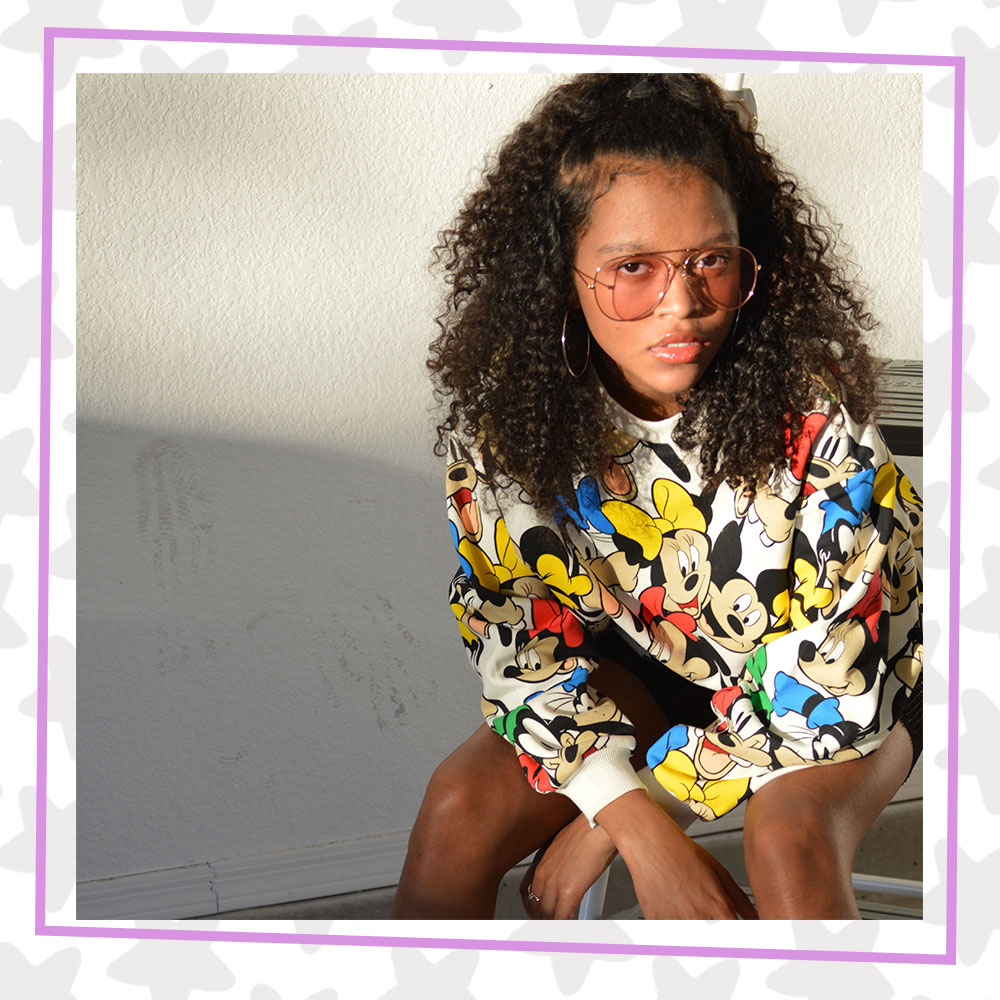 My biggest dream is…
NADIA: The old saying goes if you can believe it, you can achieve it! I am manifesting the hope to continue doing what I love, which is to act and create. I'm an artist and I want to create art that inspires and motivates others.
I want people to see me and see my work and know that they can do it too. Whatever "it" is to them. No matter their background or where they came from. If you can believe it, if you can dream it, you can make it happen!
The women who inspire me are…
NADIA: My mother inspires me. Without her, none of this would be possible. Literally, she is my whole team. She's my photographer, my editor, my wardrobe stylist, my hairstylist, my makeup artist, my teacher, my mentor, my biggest cheerleader, and my best friend. She inspires me to keep going. 
Yara Shahidi is also someone truly look up to. She is so well-spoken, beautiful, and super talented. Lastly, my BFF Anah Ambuchi. We have both been through so much and she has achieved a lot, but one thing stays the same and that is we will always have each other's backs.
The advice I want to share with other girls…
NADIA: Stay true to who you are and never give up on yourself. We all have a purpose. Some of us may not know what that is yet but enjoy the journey because when you finally figure out your purpose, no one will be able to take that away from you!
In need of a little inspiration and empowerment? Click here to catch up on our GIRLS WHO SHINE series and get to know girls like Marley Dias, GEM Sisters, and more!